Dr. Liu Thai Ker Story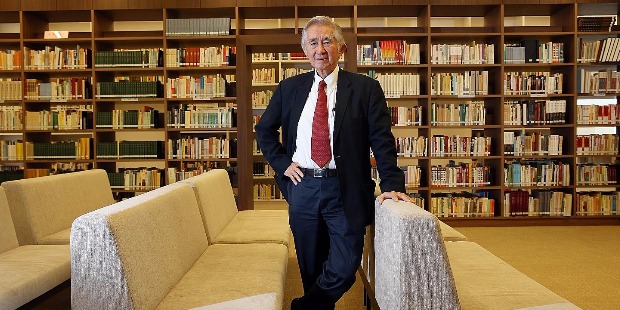 The undying spirit of success and the will to be in a different class has led many great individuals to do the most unexpected in the world. Sheer perseverance, hard work and the will to excel against all odds, all these traits have unleashed creativity to go down in history books and create world records. The younger generation should take a cue from the
'Father of Urban Planning of Singapore' – Dr. Liu Thai Ker.
Dr. Liu Thai Ker has dared to be the first architect-planner in the world, to establish his architectural firm MORROW STUDIO at the ripe age of 79. Amazing! Stupendous! Unbelievable! Extraordinary! These are just a few of the reactions he has received from the architectural world across the globe. Greatly influenced by his father's art studio 'MORROW', he continues the legacy, which his father pioneer artist Liu Kang built in the 1940s. It was during the Japanese Occupation in Singapore, pioneer painter Liu Kang set up Morrow Studio, which used to offer commercial sign painting. The shop served the dual purpose of his educated background, while protecting him as a resistance fighter during Japanese rule in Singapore.
"At 79, I am the oldest to start an architectural firm in the world." – DR. LIU THAI KER: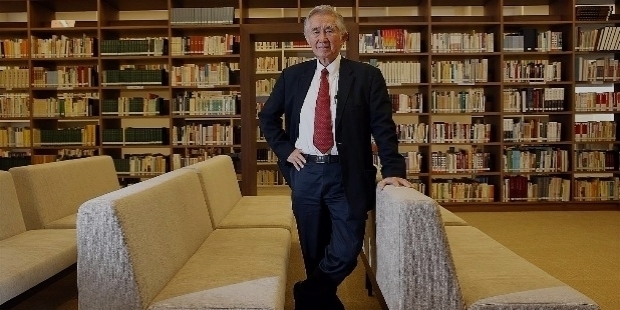 MORROW STUDIO: STARTING AFRESH
He wants to create an environment, which will operate like a smaller studio, as compared to larger corporation. Dr. Liu Thai Ker's studio will mainly focus to inspire the next generation of architects with his design ethos and work ethics. He had stated in an interview that he has his own brand of planning theories. His confidence has proven correct as Singapore's urban planning was based on his theories, which he had planned to design it 30 years ago. Singapore is one of the best planned cities in the world. He is concerned, because urban planners and architects around the world are clueless or lack knowledge to build a city in a scientifically correct way. He is confident that his firm will be able to help other cities to produce better plans. In a humorous manner, he had enthused that he is perhaps the oldest man in the world to start an architectural firm at the age of 79. The undying spirit of Dr. Liu intends to work till his heart and health is in their right places. MORROW STUDIO will be involved only in architecture and planning. His main intention is to groom the younger generation by imparting his expertise and experience before he finally goes on retirement. Since the last three and a half decades, Dr. Liu Thai Ker has been sketching various landmarks in various parts of the world. He is an avid painter. Every Christmas, he creates Christmas Cards with his artworks. They are indeed iconic in nature for his esteemed clients, dear friends and relatives.
Early Life:
Liu Thai Ker was born on the 23rd of February 1938 in Muar, Johor, Malaysia. Liu is the eldest son of artist Liu Kang. After the World War II, Thai Ker moved to Singapore from Muar. Academically he was brilliant at the Chung Cheng High School. Success seems to be inbred in him. He won many prizes in drawing and calligraphy school competition. Liu's childhood ambition was to become an artist, just like his inspiring father. His mother objected vociferously, which led the young Liu to pursue architecture instead. His mother's objection led him towards greatness. With four younger siblings to care for, Liu has had a humble living during his childhood. The Ker family used to live on the urban edge of Malaysian town. They used to read chickens, ducks and pigs. In one of his interviews, he recalled, "To get a sense of our circumstances, my parents had to save six months to buy me a small bookshelf for my books. They had to save another six months to buy me a bicycle. Those were the struggles of those days - we had to make do with very little."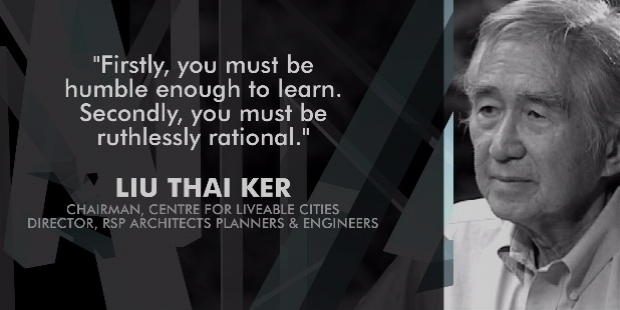 Education:
In 1962 from the University of New South Wales, Liu Thai Ker graduated with a Bachelor of Architecture with First Class Honours. In 1965, he topped his batch to complete his Master's in City Planning from Yale University. After completing his studies in Australia and America, Liu Thai returned to Singapore. He reminisces, "For the first time, I was able to see how I could contribute and make a difference in Singapore. Having grown up in such difficult circumstances myself, it gave me a sense of purpose in my work. I became the sort of person who would not draw a line without first thinking of the consequences." While graduating from the University of New South Wales, he continued his studies and early career, both in Australia and the United States. He learned a great deal during his apprenticeship at Loder & Dunphy and IM Pei. It was here, where the visionary architect-planner learned about town planning. He gives due credit to the Western Architecture and Planning, as well as new town concepts. He stated, "I feel indebted to the West for providing a basic grounding of urban planning theories, as well as new town concepts. They have a long tradition and understanding of urban culture. They know what makes a good city and have developed basic planning theories. The fact that Singapore was a British colony is one of key reasons, why we had a much better start on our urbanisation. Our first-generation planners already understood urban culture and I was a product of that."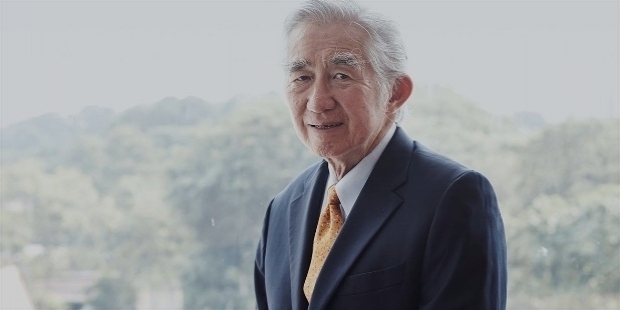 Successful Career:
Having served various architectural firms and leading posts in the past 5 plus decades, on the 1st of December 2017, he launched his architectural studio. Renowned for his creative role in shaping urban development in Singapore, his stature precedes his presence and design creations in Asia and the Middle East. Modern Singapore owes Dr. Liu Thai Ker for his master planning and creations in shaping a visionary urban housing policies and harmonious building communities. From 1969 to 1989, Dr. Liu Thai Ker led Singapore's HDB – Housing & Development Board as the architect-planner and later as the CEO. From 1989 to 1992, his acclaimed career saw him heading the URA – Urban Redevelopment Authority as the Chief Planner and CEO. It is heartwarming to know about his humble start of his career. Way back in 1955, he started his career as a 'Substitute Teacher' in Kuan Chiew Primary School in Singapore. Three years later, he became an employee of Clement Glancey Architects in Sydney, Australia. He graduated as an architect to join Loder and Dunphy Architects, Sydney in 1960. Four years later, he became architect-planner at IM Pei and Partner, Architects and Planners. His creative architectural skills and visionary master planning led him towards bigger circle. In 1969, he joined the Singapore's Housing Development Board as the 'Head of Design and Research Section'. His creative excellence saw him becoming the Chief Architect of HDB in 1975. A year later, he was promoted as the Deputy CEO of HDB. Having served in the post for three years, he became the CEO of HDB in 1979. For a decade, his creations and master planning saw the evolution of modern Singapore with great success, as the CEO of HDB. At HDB, he planned and helped to develop 23 new towns. He left HDB in 1989 to join Singapore's URA – Urban Redevelopment Authority as the CEO and Chief Planner. Three years later, in 1992, he joined as one of the 'Directors' of RSP Architects Planners and Engineers, Singapore. He became Chairman of NAC – National Arts Council in 1996. RSP Architects' parent company, investment firm Rowsley, had begun to organise the firm as a large Corporation with strict discipline of Corporate style. Dr. Liu Thai Ker felt his hands would be tied. He has been operating as a free independent, so he informed RSP directors three months in advance to launch MORROW STUDIO on the 1st of December 2017.
Milestones:
His portfolio with the company includes landmark projects like Marina Bay Cruise Centre Singapore, the Yong Siew Toh Conservatory at the National University of Singapore and the Nanyang Academy of Fine Arts campuses. The Weifang Cultural Centre spans 294,000 sq m in China. It was completed in 2013 and is one the biggest projects in China. Inspired by traditional Chinese kites, the location is situated in the International City of Kites. It has colorful traditional Chinese kite elements, peppered all through the architecture. It includes a state-of-the-art 1,500-seat grand theatre and a 900-seat concert hall. Dr. Liu's achievements include: he is the first local architect to be involved in designing the Chinese Embassy in Singapore, as well as the upcoming China Cultural Centre on Queen Street; He was the Chairman of the Jury for the master plan of the 2008 Beijing Olympics Park; He was planning adviser to more than 30 Chinese cities, including Yangzhou in Jiangsu and Zhuhai in Guangdong; He was awarded the 'Top Honour for Excellence' at the 2014 Business China Awards, for his role in sharing Singapore's urban development experience with China since the 1980s and contributing to Sino-Singapore relations; He has served as the Chairman of the National Arts Council and the Singapore Tyler Print Institute.
Brand Singapore:
Brand Singapore has made Dr. Liu Thai Ker to be highly responsible for protecting it. He is known to be working very politely and cooperatively, whenever he is working overseas. Whenever he is made to do things against his professional ethics, the architect walks away from projects rather than spoiling Singapore's name and brand. The new State of Andhra Pradesh in India invited Singapore to create its new city. Dr. Liu feels a sense of pride as a Singaporean. He has highlighted the concept of constellation cities in my work in China since the last one decade. He explained in an interview earlier, "We have broken Singapore into five regions and 25 new towns. We have to aim for perfection so that we can live with human failures. But if we aim for imperfection, it will be worse. Singapore functions almost perfectly. It is one of the most efficient cities in the world, because we planned long term. In terms of urban planning, clarity equals courage. The story of our achievement in urban planning today comes from the fact that the political leaders and the planners and engineers thought through the problem very carefully, not in piecemeal but in totality until we achieved clarity. When we achieved clarity, we had the courage to implement (policies) even when we acted against world trends. Singapore, despite being poor in the 1960s, introduced pollution control, a radical decision at the time." He strongly believes in 'Thinking Big'! He always insists that one must not immediately picture the worst scenario. By using one's imagination to picture a better scenario, one can achieve a lot better results. He had stated earlier, "Our natural instinct is to look at the worst possibilities. But when you are always looking at the worst possibilities, you get nowhere. You convince yourself to do nothing, to bury your head in the sand. But that's not a responsible way of doing things. We need to focus on the need rather than the limitation, and our achievement as a city in the last 50 years shows that we are capable of finding solutions."
Art Brings Nations Together:
Dr. Liu Thai Ker is a true believer of Art. For him, art is a universal language. His opinion is that art brings nations together, while politics divides nations. Art helps to make life more meaningful, when one is able to appreciate art. Art helps to embellish one's quality of life.
Philosophy:
An architect and planner should have the heart of a humanist, the brain of a scientist and the eye of an artist. His working ethics are very simple and pure as a noble human being. He strongly believes that 'Cities and Spaces' should be livable and operate efficiently. One should not treat them as a work of art. He had stated earlier, "If you look at historical cities in Asia and Europe, the beauty is in how all the buildings collectively form a piece of artwork. Imagine the buildings of a city as members of a choral group. Only a select few should be landmarks – they are the soloists. But today, everyone wants to be a soloist; you end up with an architectural junkyard. I have been careful to avoid this. As a student, I was taught that "form follows function", that a building's form should be an expression of its function. I want to add to that the experience so that "form follows function follows fun". The ultimate goal of architecture to me is to create a nice experience. You want to avoid the trend of "form follows fame", whereby the architect does whatever he wants for personal fame."
Imparting Knowledge To Generation Next:
Dr. Liu Thai Ker is in the process of writing a book, which will help the younger generation to know how cities were planned and built, as one sees it today. His priceless expertise about urban planning and designing has proved to the whole world about its ultimate success. His mission is to explain to the world, how these ideas worked. He had stated, "If I can create successful cities in different parts of the world, hopefully they can become prototypes for others to emulate. People have told me that what works in Singapore won't work in their country. The only way to prove them wrong is to help them to develop it on their soil. By doing so, I hope to help make a better world. It is a lofty desire, but that's what I am trying to do."
Family:
Dr. Liu Thai Ker married Marta Mikes in 1976. Marta is Hungarian and a trained soprano. She lives in Australia. The couple has three children – sons Kristof and Janos, and daughter Eszter. Liu married for the second time in 1984. Gretchen Liu, a journalist turned writer is Liu's second wife. They both have two children - son Daniel and daughter Kristin. Dr. Liu is the grandfather of five. His insatiable energy and passion makes him to work 10 hours a day, six days a week. The amazing architect-planner has no plans or intention to stop working. How to spell the world 'retire'? A man like Dr. Liu Thai Ker does not know it!
Education:
1946- 1949: San San Primary School, Singapore 1950 - 1954: Chung Cheng High School 1956: Sydney Technical College, Sydney, Australia 1957- 1962: School of Architecture, University of New South Wales, Sydney 1963 - 1965: Architecture Graduate School, University of Yale USA 1995: Doctor of Science (Honoris Causa), University of NSW
Chronology:
1955: substitute teacher, Kuan Chiew Primary School, Singapore 1958 - 1959: employee, Clement Glancey Architects, Sydney 1960 - 1963: architect, Loder and Dunphy Architects, Sydney 1965 - 1969: architect-planner, IM Pei and Partners, Architects and Planners 1969: Head of the Design and Research Section, Housing Development Board (HDB) 1975: Chief Architect, HDB 1976: Deputy CEO, HDB 1979 - 1989: CEO, HDB 1989 - 1992: CEO and Chief Planner of the Urban Redevelopment Authority (URA) 1992: Director, RSP Architects Planners and Engineers 1996: Chairman, National Arts Council (NAC) (Council member since 1991)
Awards
1993

Second ASEAN Achievement Award for Outstanding Con
1991

UN Habitat Scroll of Honour to URA for
1990

Sir Robert Matthew Prize, by the International Uni
1985

Meritorious Service Medal, Singapore
1976

Public Administration Medal (Gold)
Want to Be Successful?
Learn Secrets from People Who Already Made It
Please enter valid Email