B. V. Doshi Story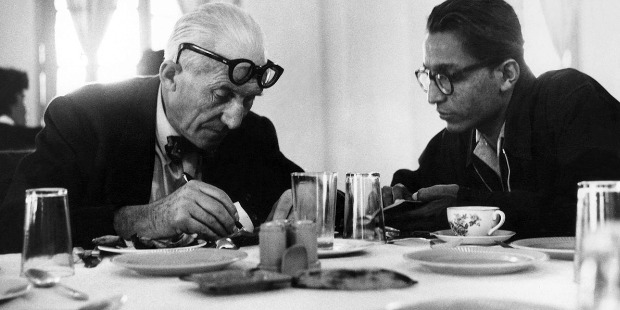 8th March 2018: In the field of architecture, to be honored as the 'Laureate of the Pritzker Prize' is considered to be the highest honor for an architect in the world. At the age of 90, Balkrishna Vithaldas Doshi becomes the first Indian architect to be conferred with architecture's most illustrious award – 2018 'Laureate of the Pritzker Prize'. His visionary architectural design creations have given an indelible stature to various cities of India.
Balkrishna Doshi is the 45th architect in the world and the first Indian architect, who has been honored with the Pritzker Prize. He is considered to be one of India's most influential 20th Century architects of all time. For 70 long years, he has been shaping major Indian cities with his design creations. His Guru is none other than the legendary architect Le Corbusier.
"My works are an extension of my life, philosophy, and dreams trying to create a treasury of the architectural spirit. I owe this prestigious prize to my guru, Le Corbusier. His teachings led me to question identity and compelled me to discover new regionally adopted contemporary expression for a sustainable holistic habitat," Doshi, as he is fondly known among his circle of close friends and relatives, stated after being informed about the prestigious award's announcement.
A jury, including Richard Rogers, Sejima Kazuyo, Glenn Murcutt and Martha Thorne awarded the Pritzker Prize to Balkrishna Vithaldas Doshi. The Pritzker citation reads:
"Balkrishna Doshi has always created an architecture that is serious, never flashy or a follower of trends. With a deep sense of responsibility and a desire to contribute to his country and its people through high quality, authentic architecture, he has created projects for public administrations and utilities, educational and cultural institutions, and residences for private clients, among others."
The Pritzker Award will be handed over to Balkrishna Vithaldas Doshi at a glittering ceremony on the 16th of May 2018 at the Aga Khan Museum in Toronto, Canada. He will be honored with a grant and the bronze medallion.
Balkrishna Vithaldas Doshi is now among the esteemed recipients of Pritzker Prize like Alejandro Aravena, Frei Otto, Rem Koolhaas, Zaha Hadid, Kazuyo Sejima and Ryue Nishizawa of SANAA and Toyo Ito, just to name a few.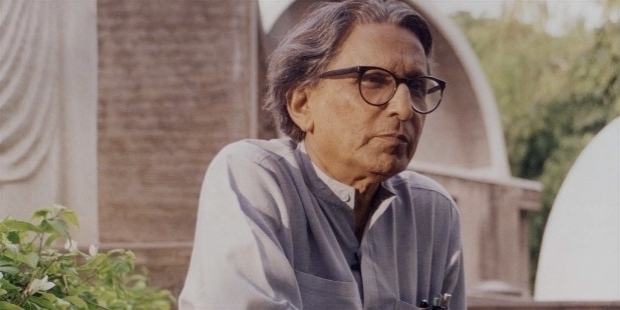 Early Influence:
Balkrishna V Doshi was born on the 26th of August 1927 in Pune, Maharashtra, India. Fortunately, Doshi's family was involved in the furniture industry. Having had the penchant for art, a school teacher was instrumental to introduce architecture to the young Balkrishna. His architectural studies commenced with India's Independence in 1947 at Sir J. J. School of Architecture Bombay. Soon after his graduation, Doshi headed for Europe.
Balkrishna Doshi was exposed to European architecture right at the beginning of his architectural career. He started at Le Corbusier's Paris office as a young apprentice. His honed his art under the experienced Guru very early in his career. The confidence shown by his Guru led Balkrishna to oversee some of the major projects' construction in Chandigarh and Ahmedabad.
In 1954, Doshi returned to India. He was assigned to oversee mentor Le Corbusier's projects in India. Prominent among them were Mill Owners' Association Building and Shodhan House in Ahmedabad. In 1962, he worked as an associate with Louis Kahn, another legendary architect. Le Corbusier and Louis Kahn have greatly influenced Doshi's architectural career. Doshi and Louis Kahn's association continued for more than a decade.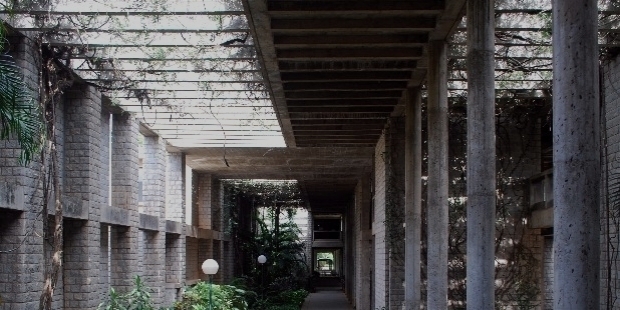 Vastushilpa Consultants:
Two years after returning from Europe, Balkrishna Doshi established his architectural firm 'Vastushilpa' in 1956, which was renamed 'Vastushilpa Consultants' later. With just two architects, the visionary architect commenced his practice. Today, there are 5 partners and 60 employees in the firm. More than 100 projects have been completed in the past 6 plus decades.
Doshi's design creations were an amalgamation of Eastern culture, natural forces, memories from his past and artistic vision was more about his admiration for life. All these features are prevalent in his projects, be it small or big. His Hindu family's influence had led the young Balkrishna to various temples and shrines during his childhood. These rich memories have played a great role in his designing skills. Grandfather's furniture workshop was young Balkrishna's first school to learn designing skill.
"Sangath fuses images and associations of Indian lifestyles. The campus integrates, and memories of places visited collide, evoking and connecting forgotten episodes. Sangath is an ongoing school where one learns, unlearns and relearns. It has become a sanctuary of culture, art, and sustainability where research, institutional facilities, and maximum sustainability are emphasized," Doshi had stated about his architectural studio.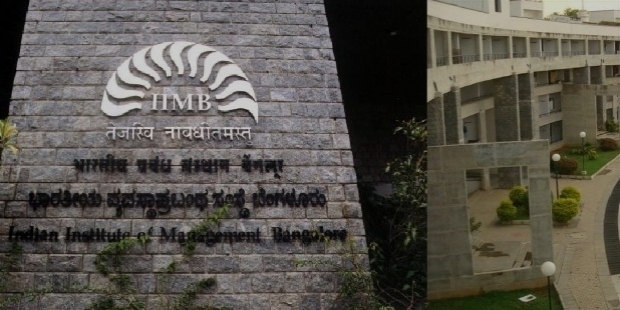 Early Projects:
Some of the most prominent projects designed by Balkrishna Doshi are the Academic Block of IIM-Bangalore; Library Block of IIM-Bangalore and Husain-Doshi Gufa, Ahmedabad.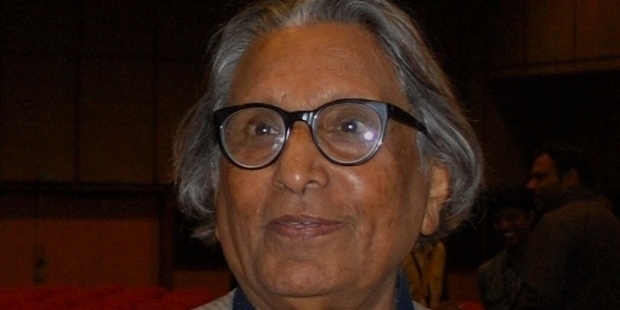 He has played an important role in South Asian architecture. His major contributions to the evolution of architectural discourse in India are highly revered. Aga Khan Award for Architecture was awarded to Doshi for Aranya Low-Cost Housing Development Project in Indore.
Institution Builder
Imparting knowledge to the younger generation, Balkrishna Doshi has been instrumental as the first founder Director for the following institutions: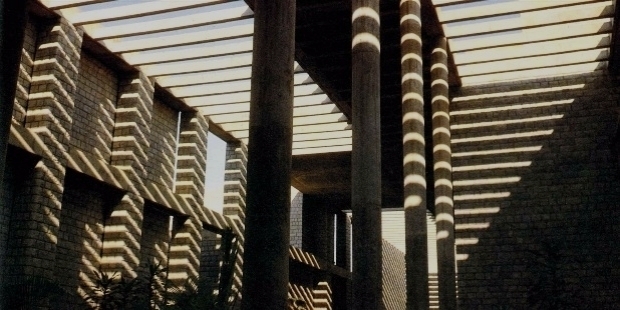 1962 to 1972 – School of Architecture, Ahmedabad;
1972 to 1979 – School of Planning
He was the first founder Dean of the Centre for Environmental Planning and Technology from 1972 to 1981. He also held the credit for being the founder member of the Visual Arts Centre Ahmedabad. Once again, he became the first founder Director of the Kanoria Centre for Arts in Ahmedabad.
Vastu-Shilpa Foundation for Studies and Research in Environmental Design was established by Dr. Balkrishna Vithaldas Doshi. The research institute is renowned worldwide for its pioneering work in low-cost housing and city planning. Dr. Doshi is renowned for integrating sustainability concepts in many innovative manners and ways in all his projects.
Awards & Recognitions:
Recipient of the Officer of the Order of Arts and Letters of France (2011);
Global Award for Lifetime Achievement for Sustainable Architecture, Institut Francais d'Architecture, Paris (2007);
Prime Minister's National Award for Excellence in Urban Planning and Design, India (2000);
Aga Khan Award for Architecture (1993-1995) for Aranya Community Housing; Gold Medal, Academy of Architecture of France (1988); Gold Medal, Indian Institute of Architects (1988);
Padma Shri National Award, Government of India (1976);
Fellow of the Royal Institute of British Architects and the Indian Institute of Architects, and an Honorary Fellow of the American Institute of Architects;
Pritzker Prize Jury from 2005-2007;
Selection Committees for the Indira Gandhi National Centre for Arts and the Aga Khan Award for Architecture;
Honorary Doctorates from the University of Pennsylvania, United States (1990) and McGill University, Canada (2005).
As a Visiting Professor, he has taught in Massachusetts Institute of Technology; University of Pennsylvania, Philadelphia; University of Illinois, Urbana Champaign; Rice University, Houston; Washington University in St. Louis; and the University of Hong Kong, among many others. Throughout the world, Dr. Doshi has given a lecture at prestigious schools and institutions. PROMINENT BUILDINGS: 1979-80 Sangath, BV Doshi's office, Ahmedabad 1972 Centre for Environment and Planning Technology (CEPT), Ahmedabad 1962-74 Indian Institute of Management Bangalore 1989 National Institute of Fashion Technology,[7] Delhi 1990 Amdavad ni Gufa, Ahmedabad Aranya Low Cost Housing, Indore IFFCO township, Kalol Sawai Gandharva, Pune Premabhai Hall, Ahmedabad Tagore Hall, Ahmedabad Vidyadhar Nagar, Jaipur
Prominent Buildings:
1979-80 Sangath, BV Doshi's office, Ahmedabad 1972 Centre for Environment and Planning Technology (CEPT), Ahmedabad 1962-74 Indian Institute of Management Bangalore 1989 National Institute of Fashion Technology,[7] Delhi 1990 Amdavad ni Gufa, Ahmedabad Aranya Low-Cost Housing, Indore IFFCO township, Kalol Sawai Gandharva, Pune.
PHOTO COURTESY: VSF
Want to Be Successful?
Learn Secrets from People Who Already Made It
Please enter valid Email