INSPIRING the World Leaders – Nobel Laureate Abiy AHMED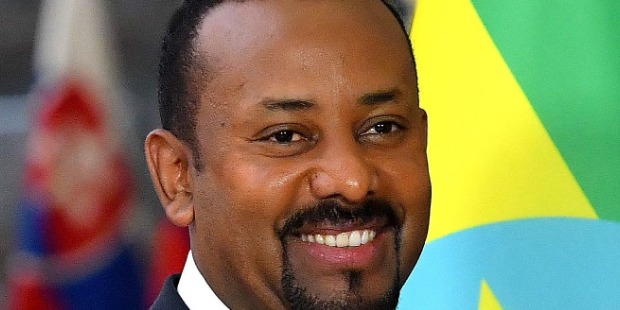 How I wish there were more world leaders like Ethiopian Prime Minister Abiy Ahmed! The world surely would have become a better place to live in. The chaos and killings of innocents worldwide have become pathetic as millions are being displaced, crushed with no reasons whatsoever by majority of the world leaders. In the midst of this bloody chaos, comes an angelic personality, who has firmly acted towards peace in the most effective ways.
The Nobel Peace Prize for the year 2019 was announced on the 11th of October 2019. Ethiopian Prime Minister Abiy Ahmed has been declared as the Nobel Laureate will receive the 2019 Nobel Peace Prize on the 10th of December 2019 in Oslo, Norway. Johnny D illuminates the compassion and thoughtful acts of Prime Minister Abiy Ahmed for deservedly winning the Nobel Peace Prize for the 2019. In my view, this is the first time a politician has been rightly awarded the Nobel Peace Prize for really bringing peace to his motherland and neighbouring country.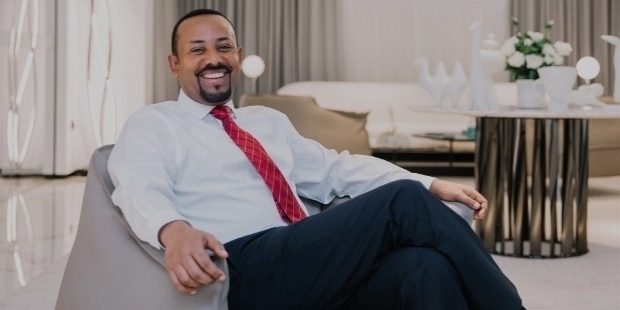 Abiy Ahmed put an end to Ethiopian's 20-year war with Eritrea in the most effective manner to surprise the world, which is busy fighting multiple wars with consequences of massive destruction, massacre of millions of innocents, wastage of billions of dollars and unending suffering of humans just to satisfy the egos and greed of the world leaders. It is truly remarkable of Abiy Ahmed to achieve 'Peace' in true sense by ending two decades of bloody war with Eritrea.
The Norwegian Nobel Committee Chair Berit Reiss-Andersen announced Ethiopian Prime Minister Abiy Ahmed's name for the 2019 Nobel Peace Prize. She stated, "The Nobel Peace Prize 2019 is awarded to Abiy Ahmed Ali for his efforts to achieve peace and international cooperation, and in particular for his decisive initiative to resolve the border conflict with neighbouring Eritrea. We identify this as the most significant contribution to peace in the last year." The award also recognizes all the stakeholders, who worked for peace and reconciliation in Ethiopia and the Northeast and Eastern African regions.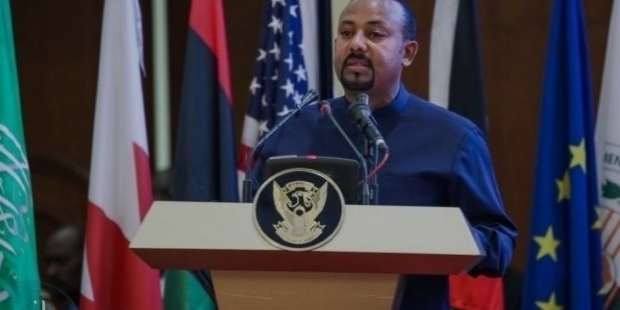 Abiy Ahmed was elected as Ethiopian Prime Minister on the 2nd of April 2018 by the House of Representatives. Abiy was focused to make peace with Eritrea and made his intentions very clear, as soon as he was sworn in as the Prime Minister. Interestingly, Eritrean President Isaias Afwerki cooperated in the positive manner to Abiy's nobel efforts for the betterment of their citizens. Abiy and Isaias worked out, with their thoughtful considerations, a peace agreement to end the long 'No Peace, No War' stalemate between their respective countries.
On the 20th of June 2018, President Afwerki accepted Prime Minister Abiy's peace initiative during the National celebration. Eritrean President sent a delegation to Addis Ababa, led by the Foreign Minister Osman Saleh Mohammed, on the 26th of June 2018 as promised to Abiy. This was a historic moment for both the nations, because Osman Saleh Mohammed became the first Eritrean high-level delegation visiting Ethiopia in more than two decades' period. There was joy among the citizens of both the nations.
Abiy Ahmed reciprocated Afwerki's kindness by visiting Asmara on the 8th of July 2018. He became the first Ethiopian Prime Minister to meet his counterpart in more than two decades. The 2018 Eritrea – Ethiopia Summit was successful, when Afwerki and Abiy signed a 'Joint Declaration of Peace and Friendship' on the 9th of July 2018. Both them declared an end to tensions and agreeing to re-establish diplomatic relations, reopen direct communications, road and aviation links, and facilitate Ethiopian ports of Massawa and Asseb.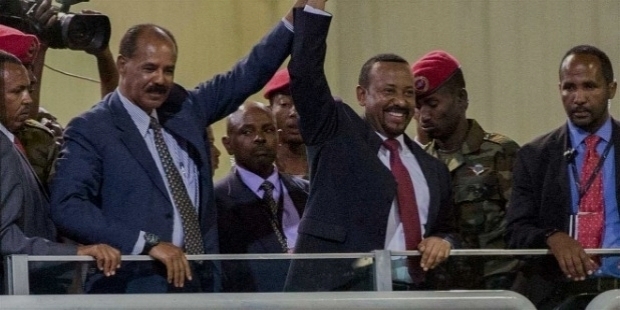 In the shortest possible time period of less than 4 months, this amazing effective 'Peace Agreement' between two war-torn nations became the biggest event on the world stage. Citizens of both the nations celebrated their noble leaders' great achievement. Abiy Ahmed willingly accepted unconditionally the arbitration ruling of an International Boundary Commission of 2002. This thoughtful and kindness of Abiy was significant for the breakthrough of the 'Peace Agreement'.
Eritrean President Afwerki has been equally appreciated by the Nobel Committee for holding Ethiopian Prime Minister Abiy's hand with warmth and trust to formalize the Peace process. This was indeed a very rare phenomenon in the international diplomacy in the world. I wish the world leaders will follow in the footsteps of Abiy Ahmed and Isaias Afwerki to end all kinds of unwanted and unnecessary war. Millions of lives would be saved and all the destruction could be stopped worldwide.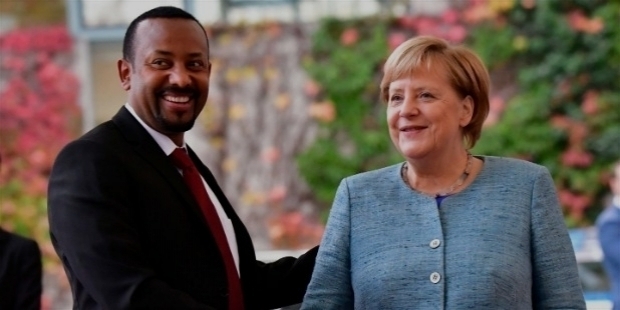 The Nobel Committee hopes that Abiy Ahmed and Isaias Afwerki's efforts will help to bring positive change for both the nations and inspire other world leaders. Ethiopians adore their Prime Minister for his noble approach. A better life will help in building a better future for the nation and the citizens at large. As the Prime Minister, Abiy has much work to initiate significant reforms for the citizen. Interestingly, Abiy has been acting at a fast pace to see peace prevails in his nation.
Abiy Ahmed as the Prime Minister lifted the State of Emergency, granted amnesty to thousands of political prisoners and jailed journalists, discontinued media censorship, legalized outlawed opposition groups, dismissed corrupt military and civilian leaders and remarkably increased the influence of women in Ethiopian political and community life. He assured that free and fair elections will be held and has pledged to strengthen Ethiopian Democracy. His reforms have made Abiy Ahmed very popular among fellow citizens and even his opponents.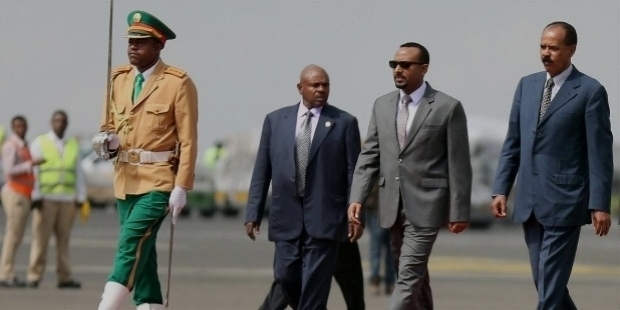 Abiy Ahmed has played a significant role to engage in normalizing diplomatic relations between Eritrea and Djibouti, who have been hostile politically to each other since many years. Abiy has been effective in his peace endeavour in the East and Northeast Africa. He strongly believes in bringing peace in the region and tirelessly, Abiy has been inspiring African leaders towards a better future. He has offered his mediation between Somalia and Kenya to sort out protracted conflict over rights to a disputed marine area. Both the nations now hope to resolve their differences to end the conflict.
Abiy Ahmed was the man behind ending Sudan's stalemate between Sudanese Military Regime and the People's Power. Thanks to the Ethiopian Prime Minister Abiy Ahmed's effort to bring the two opposite parties of Sudan to constitute a new Constitution after the long turmoil and hundreds of death of innocent citizens. Today, Sudan has a new Prime Minister and a transitional government and heading towards a better future.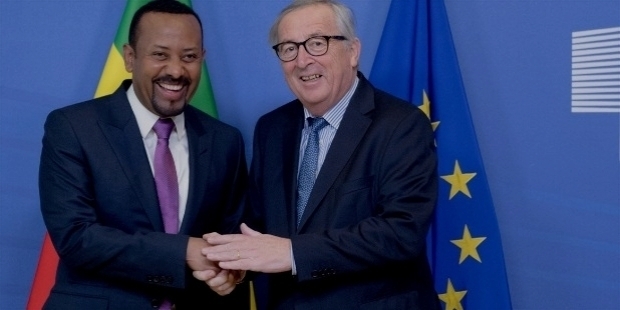 The road ahead is not so rosy for Abiy Ahmed and he knows it well. The much-deserved Nobel Peace Prize would certainly inspire other world leaders to emulate the Ethiopian amazing leader, who has many more challenges ahead to overcome. The Peace Prize has remarkably elevated his stature in the global political arena. Ethiopia is the second most populous nation in Africa. It also happens to be the largest economy in East Africa.
Lessons for the Authoritarian World Leaders
As soon as Abiy Ahmed became Ethiopia's Prime Minister, he ordered to release all political prisoners and jailed journalists. In June 2018, a legislator asked Prime Minister Abiy Ahmed in the Ethiopian Parliament – if it was constitutional to release political prisoners and journalists, who were convicted for terrorism and corruption. Abiy Ahmed's response was not only precise, but he questioned the legislator by asking, "Jailing and torturing, which we did, are not constitutional either. Does the Constitution say anyone who was sentenced by a court can be tortured, put in a dark room? Torturing, putting people in dark rooms, is our act of terrorism."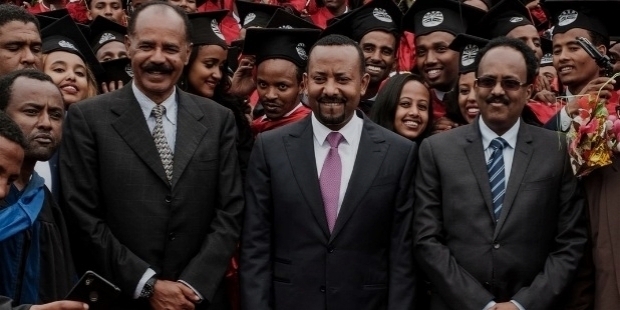 Abiy's response has been unheard of in the modern-day global politics. In the age, where journalists and citizens who demand questions of corruption from their respective governments are been jailed or killed mysteriously – Abiy Ahmed's response bewildered many. At the same moment, it was the beginning of a new dawn of able leadership. Abiy Ahmed is just one and the world needs more leaders like him to come forward and denounce – what is wrong is wrong, Period!
Progressive developed nations like America and the European nations should learn a great deal from this Ethiopian son. While all these developed nations talk about gender equality, Abiy Ahmed has shown the world his true commitment towards gender equality by appointing women leaders in half of his cabinet. Sahle-Work Zewde was appointed as the 'First Female President of Ethiopia' by the Prime Minister. Meaza Ashenafi was sworn in as the 'First Female Supreme Court Chief' of Ethiopia.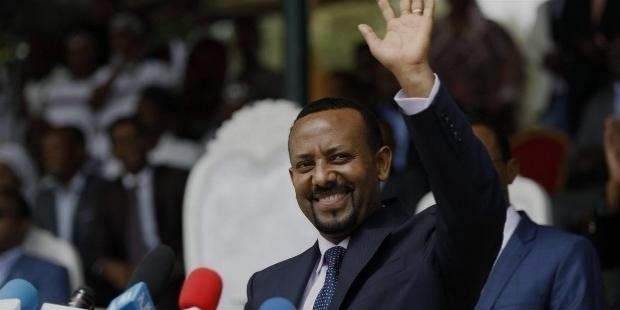 Under Abiy's new leadership, Ethiopian Airlines landed in Mogadishu for the first time in 41 years, truly remarkable! The Ethiopian Prime Minister has tough challenges to unite his people with multiple ethnicity and tribes. With so many challenges ahead, Prime Minister Abiy Ahmed has always strived to better lives of his people. Abiy Ahmed believes, "In a democratic system, the government allows citizens to express their ideas freely without fear."
Full Name :

Abiyot Ahmed Ali
Zodiac Sign :
Birth Place :

Beshasha
Ethiopia
Occupation :
Industry :
Want to Be Successful?
Learn Secrets from People Who Already Made It
Please enter valid Email