Malcolm Turnbull Success Story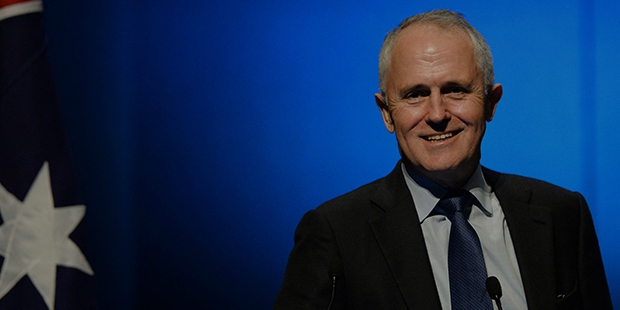 Profile
Malcolm Bligh Turnbull is the newly elected Prime Minister of Australia and a leader of the Liberal Party. He succeeded Tony Abbott as the Australian Prime Minister. In 2004, he was elected as the Member of Parliament for Wentworth. Prior to his political career Turnbull worked as a journalist, lawyer and invest banker, and venture capitalist. He became the Chair of the Australian Republican Movement in 1993 and served the position until 2000.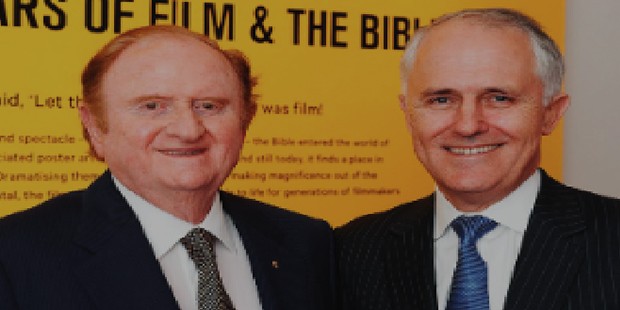 Mr Malcolm Turnbull with his long time friend Mr Gandel
In 2007, Turnbull was briefly elected as Minister for the Environment and Water and later elected as the Leader of the Opposition in 2008. In 2009 he lost to Tony Abbott by one vote and eventually became Minister for Communications in 2013. He challenged Abbott for Liberal leadership and won the ballot in 2015.
Early Life
Malcolm Turnbull was born to Bruce Bligh Turnbull and Coral Magnolia Lansbury on 24 October, 1954 in Sydney. Turnbull's parents separated when he was only nine years old and was raised by his father. Turnbull attended senior school at College Street on a partial scholarship and excelled in literary subjects like English and history.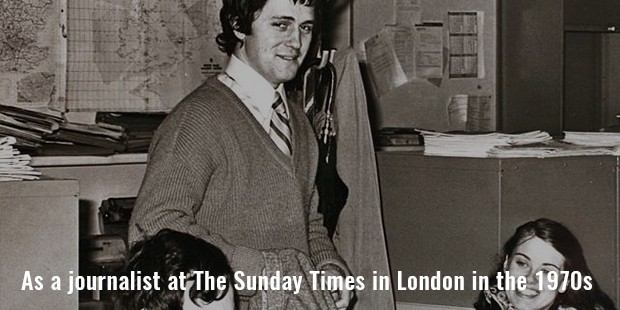 He later graduated with a Bachelor of Arts degree in 1977 and Bachelor of Law in 1978. He worked as a political journalist before venturing into the political career. He studied for Bachelor of Civil Law between 1978 and 1980 and simultaneously worked for The Sunday Times apart from contributing to newspapers in Australia and United States.
Career
After his honors from Oxford he returned to Australia and briefly worked as a barrister. In 1983 he left the bar and became a General Counsel and Secretary for Australian Consolidated Press Holdings Group from 1983 to 1985. He established his firm Turnbull McWilliam in partnership with Bruce McWilliam in 1986.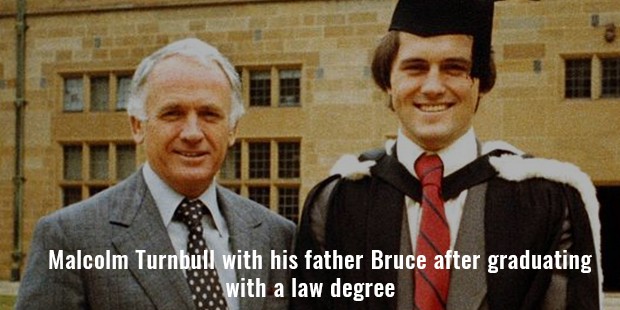 Later in 1987 he established an investment banking firm Whitlam Turnbull & Co. Ltd. In partnership with Neville Wran and former State Bank of New South Wales Chief Executive, Nicholas Whitlam. Later the firm operated as Turnbull & Partners Ltd from 1990 until 1997 after Whitlam parted ways with the firm. Turnbull stood for the Liberal Party pre-selection for the seat of Wentworth in 1981 but was defeated by Peter Coleman.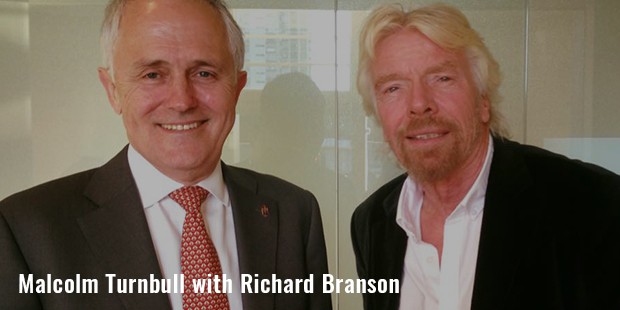 Malcolm Turnbull and Richard Branson discussed about his latest satellite project
Turnbull was promoted from the backbench to Parliamentary Secretary during the 2000s Australian drought. In 2007, Turnbull promised that his government would grant same sex couples death benefits in Commonwealth superannuation schemes if elected. In 2008 Turnbull was elected party leader. In 2009, he attacked the 2009 Australian federal budget in testing of the private health insurance rebate. In 2015 Turnbull defeated Tony Abbott and was sworn in as the 29th Prime Minister of Australia on 15 September.
Heights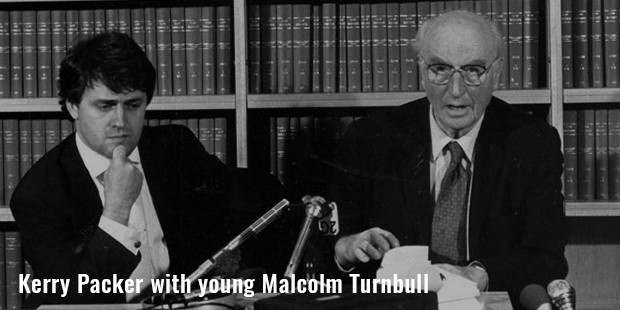 In 1987, Turnbull set up the Bruce Turnbull-means tested scholarship, which offers full remission of fees to a student unable to afford them. Turnbull was a director of FTR Holdings LTD from 1995 to 2004, later Chair and Managing Director of Goldman Sachs Australia from 1997 to 2001 and later partner with Goldman Sachs and Co from 1998 to 2001. In 1998, he was elected delegate at the Australian Constitutional Convention in Canberra.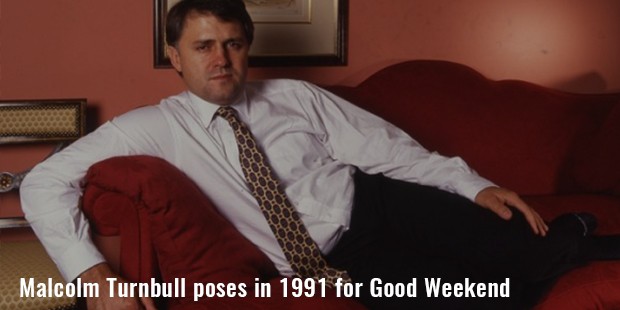 Turnbull was the Federal Treasurer of the Liberal Party from 2002 to 2003 and also was director of Menzies Research Centre. He left the board of Ausflag in 1994 and joined the Australian National Flag in 2004. Turnbull has published several books including The Spycatcher Trial in 1998 and Fighting for the Reluctant Republic in 1993.
Personal Life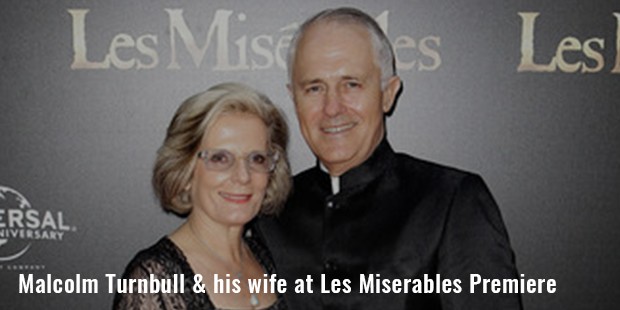 Turnbull is married to Lucy Turnbull, a prominent businesswoman and former Lord Mayor of Sydney. They married in 1980. They are blessed with two children Alex and Daisy. Turnbull was criticized in 2007 for claiming a government allowance and paying it to his wife as rent while living in a townhouse owned by her in Canberra.
Achievements
He is also honored with the title The Honourable in 2007 and is referred as The Honourable Malcolm Turnbull MP since.
Awards
2001

Centenary Medal
Malcolm Turnbull Speech after leadership win
Full Name :

Malcolm Bligh Turnbull
Birth Place :

Sydney
New South Wales
Education :

Vaucluse Public School,
Sydney Grammar School,
University of Sydney,
Brasenose College
Occupation :
Industry :
Want to Be Successful?
Learn Secrets from People Who Already Made It
Please enter valid Email