Vladimir Putin Success Story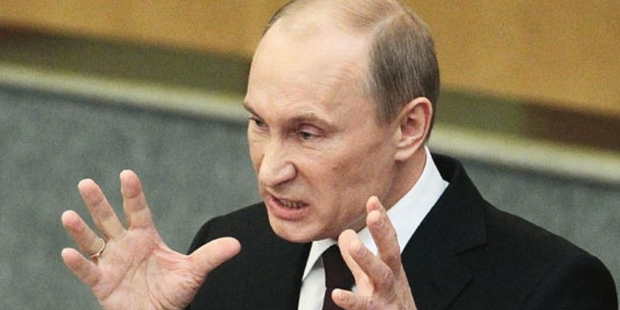 Ruling a country isn't an easy thing to do. You have got to be extremely smart, wily, and stubborn and at times a wee bit violent. Just like Vladimir Putin, the man who has been ruling Russia for years now and is responsible for the country's economic, political and all-round success. If Russia is in the league of the 'developed' countries of the world for so long despite all its internal conflicts, it would all be thanks to Putin's continued efforts.
Putin served as the prime minister and president of Russia from the year 1999 until today. And while he was in term, Russia's economy grew significantly from where it was. While Putin is constantly accused of some not-very-democratic principles that he imposed upon the people of Russia, he is also responsible for the decline in poverty and unemployment that was prevailing in Russia by then.
Childhood
Putin was born to Vladimir Spiridonovich Putin and Maria Ivanovna in Leningrad. Senior Putin was in the Russian navy who retired at an early age after an injury. Putin had a very normal life as a kid, a life so simple that he often spoke of it later in his biographies. Not many might know of this, but he was a Judo champion. This probably explains Putin's well-known aggressive nature.
Early career
Putin later went on to graduate in law from the Leningrad State University. He then got trained in the Soviet's security, KGB, becoming a directorate and then a Lieutenant Colonel all in the span of fifteen years. For a while, Putin was back at Leningrad State University and it was only in the year 1996 that his political career began.
Boris Yeltsin's government took in Putin as the head of their Federal Security Service and a few years after that, in 1999 Putin became the prime minister only when he was 47 years old. Although he admitted to thinking that it was a "heavy load to bear", he would not let go of the chance to serve his country. From 2000 until 2008, he was the president. A country that was robbed of its glory, was living in constant chaos and fear begin to see the light of the day under Putin's rule. Things were freer, people happier and economic growth phenomenal.
Sometimes it is necessary to be lonely in order to prove that you are right - Vladimir Putin
It was not surprising that he was re-elected as a prime minister in the year 2008, a position which he continued with until 2012. And then in 2012, he was elected as the president again. So what if Putin wasn't really as democratic as he promised to be and what if he often gets accused for implementing some unfair politics. The world and the Russians can't deny that he is something of a saviour for Russia.
Awards
2014

Person of the Year
2011

Confucius Peace Prize
2007

Times Person of the Year, King Abdul Aziz
Putin Interview with CNN
Full Name :

Vladimir Vladimirovich Putin
Zodiac Sign :
Birth Place :

Saint Petersburg
Education :

Saint Petersburg State University Saint Petersburg,
The National Mineral Resources University Saint Petersburg
Occupation :
Industry :
Networth :

$ 70 Billion
Want to Be Successful?
Learn Secrets from People Who Already Made It
Please enter valid Email