Tony Abbott Success Story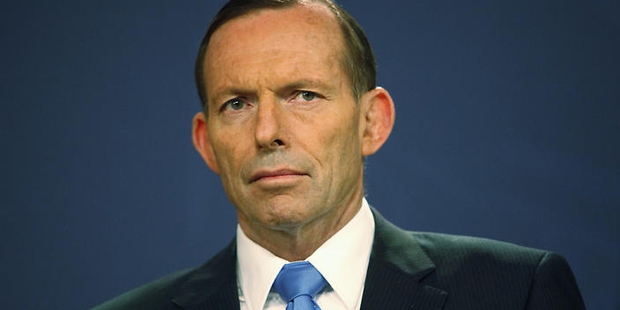 Profile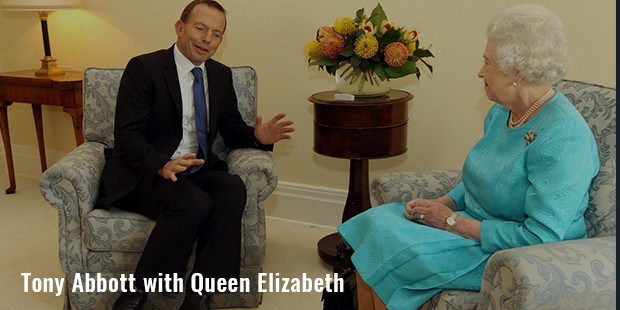 Tony Abbott had the opportunity to meet the Queen Elizabeth, while in opposition.
Anthony John Tony Abbott is an Australian politician and was the 28th Prime Minister of Australia. He has been the Member of Parliament since 1994 and was also the Leader of the Liberal Party. He was defeated by Malcolm Turnbull in vote for leader of the Liberal Party in 2015. Abbott worked as a journalist, manager and political adviser before the start of his political career. He was appointed as director of Australians for Constitutional Monarchy in 1992 and held the position until 1994.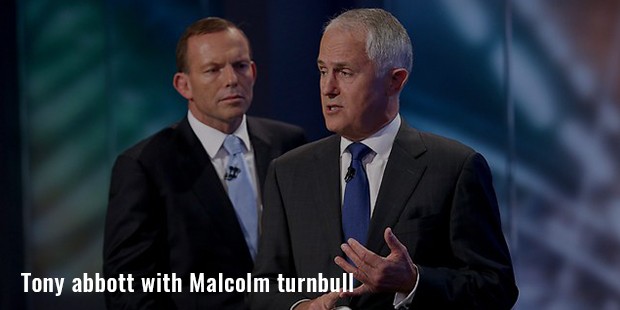 Tony abbott with Malcolm turnbull
He was appointed by Howard to the Cabinet as part of Second Howard Ministry in 1998. Abbott defeated Turnbull in 209 and became the Leader of the Opposition. He was re-elected as Liberal Leader unopposed. He was sworn in as the 28th Prime Minister of Australia in 2013.
Early Life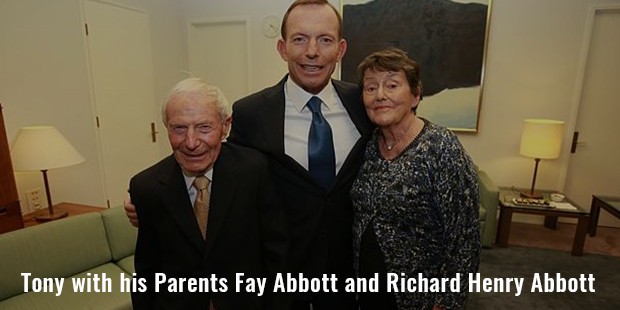 Tony Abbott was born to Fay Abbott and Richard Henry Abbott on 4 November 1957 in London. Abbott graduated as a Bachelor of Laws from University of Sydney. In 1983, he graduated as a Bachelor of Arts in Philosophy, Politics and Economics. Abbott gained the media attention during his college days for his political stance opposing the dominant left-wing student leadership.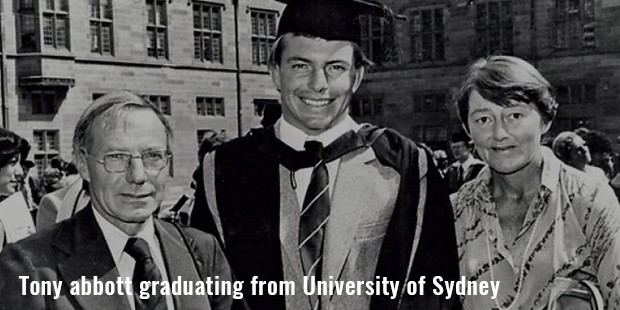 Abbott was also a boxer and earned two Blues for boxing while at Oxford. Abbott prior to taking up his political career he worked briefly as a journalist and ran a concrete plant. He wrote articles for Honi Soit and The Catholic Weekly.
Career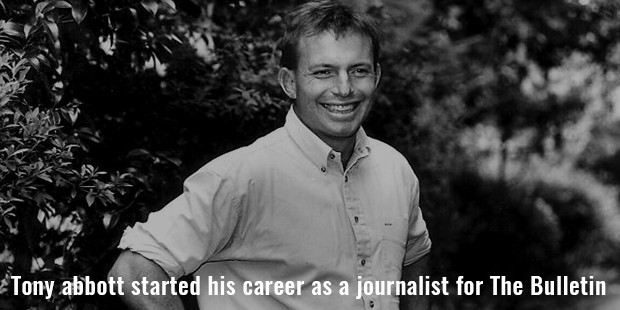 Abbott began his interest political career while working as a journalist for The Bulletin. Abbott developed friendships with senior figures and was encouraged by Bob Carr to join the Labor Party and run for office. In 1993 Abbott was approached to head the Australians for Constitutional Monarchy. Later in 1339 and 1994 he served as Executive Director of ACM. Abbott won Liberal preselection for federal Division of Warringah by-election in 1994. He was promoted to the Cabinet office in 2000 by the then Prime Minister Howard.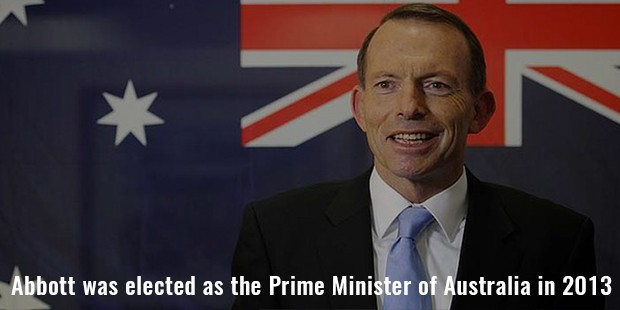 When the coalition government lost in 2007, Abbott was re-elected to seat of Warringah. In 2007, Abbott was assigned the Shadow Portfolios of Families, Community Services and Indigenous Affairs. Post 2010 election, Abbott and his deputy, Julie Bishop were re-elected as leaders of the Liberal Party. Abbott was elected as the Prime Minister of Australia in 2013. He announced a Royal Commission into trade union governance and corruption in 2014. In 2015, Luke Simpkins announced to move a motion for spill of the federal Liberal Party's leadership positions.
Heights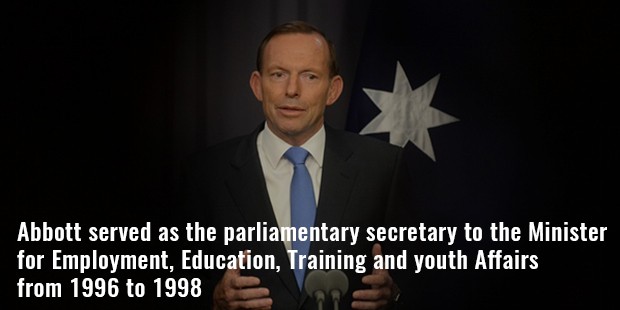 Abbott served as the parliamentary secretary to the Minister for Employment, Education, Training and youth Affairs from 1996 to 1998 and Minister for Employment services from 1998 to 2001. In 2003 he replaced Kay Patterson as Minister for Health. Abbott introduced the Medicare Safety Net to cap the annual out-of-pocket costs. In 2009, he was elected to the position of the Opposition Leader of Liberal Party of Australia.
Abbott spent his time in remote Cape York Aboriginal communities as a teacher while he was the Opposition Spokesman for Indigenous Affairs. As the Prime Minister of Australia he has signed free trade agreements with Japan, South Korea and China. As the health minster Abbott established the Nurse Family Partnership and worked closely with Cape York Aboriginal activist Noel Pearson. Abbott has published four books including Battlelines in 2009 and A Strong Australia in 2012.
Personal Life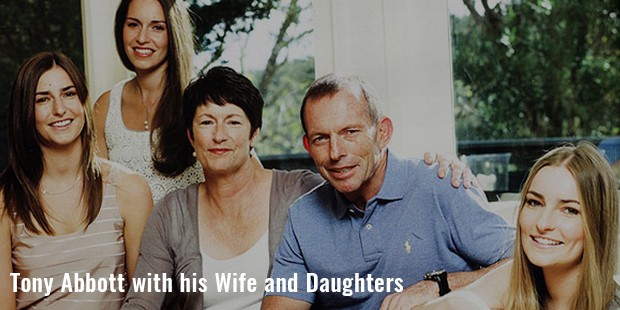 Abbott's girlfriend became pregnant when he was just 22 years old. The couple put up the child for adoption. Abbott thought for 38 years that he fathered a child but years late it was revealed through DNA test that Abbott was not the man's father. Later Abbott met and married Margaret Margie Aitken. They are blessed with three daughters. Abbott completed an Ironman Triathlon event at Port Macquarie in March 2010. Abbott supports Australian Monarchy.
Achievements
Abbott is known for his community services and is an active member for the Davidson, NSW Rural Fire Service. He was honored with the title The Honourable in 1998 and is referred as The Honourable Tony Abbott, MP since. He was honored with the State Long Service Medal in 2015 for 10 years long service in Rural Fire Service. He was also honored with Centenary Medal for service as Minister for EMployement and Workplace Relations in 2001.
Tony Abbott Speech on Campaign Launch
Want to Be Successful?
Learn Secrets from People Who Already Made It
Please enter valid Email