Jacinda Ardern Story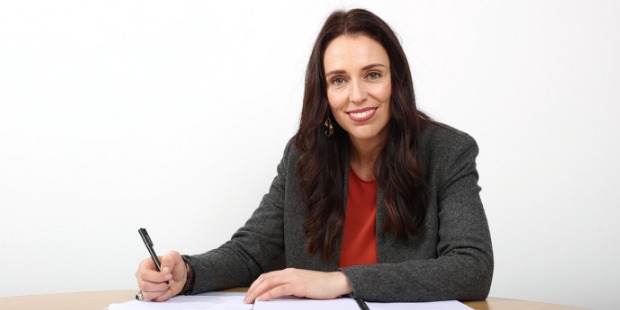 In the political arena, it takes decades for a politician to achieve the highest post in their lifetime. After all, only one person can become a Prime Minister or President of a country, with a number of candidates vying and gunning the throne. The game of throne is an ongoing tussle between various political leaders of a nation. Ruling the nation as the Head of the State is the ultimate goal for every politician.
At 37 years 3 months, New Zealand's 40th Prime Minister Jacinda Kate Laurell Arden became the youngest female Prime Minister in a century and a half in the country, when she was sworn in on the 26th of October 2017. Jacinda also happens to be just one of the three women to ever hold the premier post. She has been hailed as a very promising Head of the State. Her simple down-to-earth persona has made her very popular among the political circle and her citizen.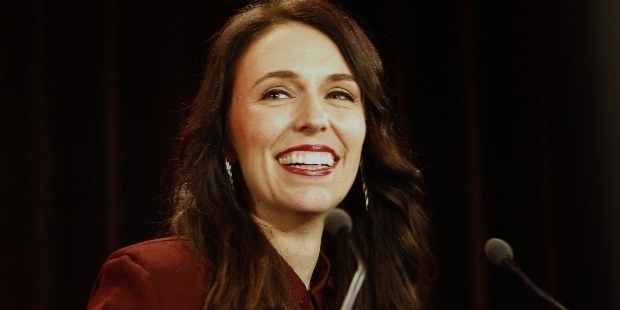 Jacinda Ardern, as she is popularly known, became the second sitting Head of the State to give birth, while in office. Pakistan's Benazir Bhutto was the first Prime Minister. Jacinda gave birth to a baby girl, named Neve. Handing over the business of governing the nation to her deputy, Jacinda just took six weeks of maternity leave. Many around the world are in awe with her passion and dedication towards her nation.
At the recently held United Nations General Assembly, Jacinda attended with her 3-year-young daughter Neve. Neve Ardern became the youngest person ever to attend the United Nations General Assembly in New York. She became the cynosure of the assembly. As a mother and Head of the State, Jacinda has shown immense courage and inspired many women in the world for her role in attending the assembly with her baby.
Early Life:
Jacinda Kate Laurell Ardern was born in Hamilton, New Zealand on the 26th of July 1980. Her father Ross Ardern was a Police Officer. Mother Laurell Ardern used to work as a School Catering Assistant. Jacinda grew up in Morrinsville and Murupara. She attended Morrinsville College. Right from her early days, Jacinda became the student representative on the School's Board of Trustees. In 2001, she graduated from University of Waikato with a Bachelor of Communication Studies (BCS) in Politics and Public Relations.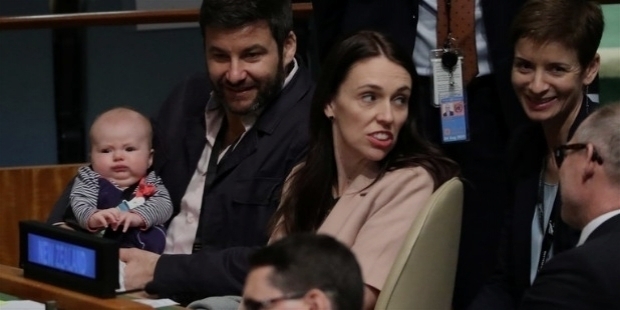 Jacinda's aunt Marie Ardern was a longstanding member of the Labour Party. Jacinda was introduced to politics by her aunt. Marie Ardern recruited Jacinda to help her with campaigning for New Plymouth MP Harry Duynhoven, during his re-election campaign at the 1999 General Election. And the rest has made history in the world.
At a very young age, Jacinda joined the Labour Party. She climbed the party cadre to become a 'Senior Figure' in the Young Labour sector of the Party. Having graduated, Jacinda worked as a researcher in Phil Goff and Helen Clark's offices. Jacinda had ttravelled to New York City, where she volunteered at a Soup Kitchen. Later, Jacinda moved to London to work as a Senior Policy Adviser in the 80-person policy unit of then-British Prime Minister Tony Blair.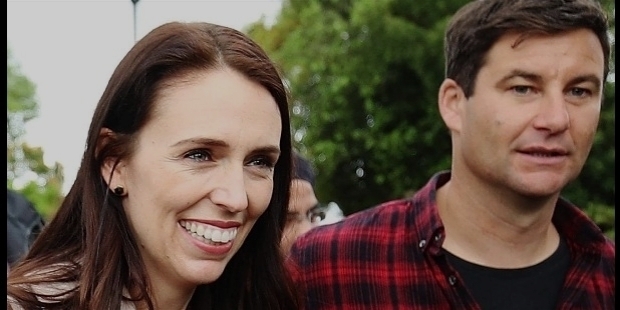 She never had the chance to meet Tony Blair in person. In 2011, when the British Prime Minister Tony Blair visited New Zealand, at an event Jacinda Ardern questioned Blair about the Iraq invasion. She was seconded to the Home Office to help with a review of policing in England and Wales. Ardern was elected as the President of the International Union of Socialist Youth in the early 2008. She spend time in several countries, prominent among them were Jordan, Israel, Algeria and China.
The Political Journey:
Jacinda Ardern was ranked 20th on the Labour Party's list before the 2008 election. Even though she was not a sitting MP, Jacinda was virtually assured of a seat in the Parliament. It was a very high placement for Jacinda. She returned to New Zealand from London to campaign full-time. She became Labour's candidate for the safe National electorate of Waikato.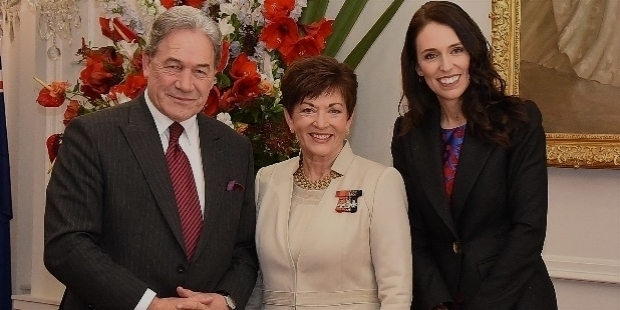 Competing with many seasoned politicians of her nation, Jacinda was not successful in the electorate vote. However, she entered the Parliament as a listed MP. She succeeded fellow MP Darren Hughes. She became the youngest sitting MP in New Zealand's Parliament. She remained the youngest MP till 11th of February 2010, when Gareth Hughes was elected.
Jacing Ardern was promoted to the front bench by Opposition leader Phil Goff. He named her Labour's Spokesperson for Youth Affairs and as Associate Spokesperson for Justice (Youth Affairs). On TVNZ's Breakfast programme, as part of the "Young Guns" feature, Jacinda made her regular appearances alongside National MP Simon Bridges.
In the 2011 General Election, Jacinda Ardern contested for the seat of Auckland against incumbent National MP Nikki Kaye for National and Greens candidate Denise Roche. Jacinda lost by 717 votes to Kaye. She returned to Parliament and was ranked 13th. Jacinda supported David Shearer over David Cunliffe post 2011 General Election. On the 19th of December 2011, Jacinda Ardern was elevated to the 4th-ranking position in the Shadow Cabinet. She went onto become a Spokesperson for Social Development under new leader David Shearer.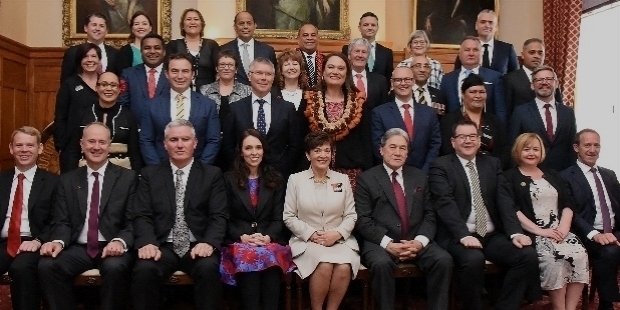 Jacinda was persistent in her political quest consistently. At the 2014 General Election, she stood again in Auckland Central. Even though she lost to Kaye, this time, Jacinda increased her vote share and reduced Kaye's majority from 717 to 600. She improved her previous ranking to climb to the 5th rank on Labour's list. She became Shadow Spokesperson for Justice, Children, Small Business, and Arts & Culture under new leader Andrew Little.
Following David Shearer's resignation on the 8th of December 2016, Jacinda Ardern put forward her name for the Labour nomination for the Mount Albert February 2017 by-election. On the 12th of January 2017, Jacinda Ardern was the only nominee, who was selected unopposed. She participated in the 21st January 2017 Women's March, a worldwide protest in opposition to Donald Trump. A day later, Jacinda was confirmed as Labour Party's candidate at a meeting.
Jacinda won the election with a landslide victory. She gained 77% of votes casted in the preliminary results. On the 7th of March 2017, she was unanimously elected the Deputy Leader of the Labour Party. Annette King intended to retire at the next election. Jacinda's seat was taken by Raymond Huo. At 37 years, Jacinda Ardern became the youngest leader of the Labour Party's history. She is also the second female leader of the party after Helen Clark.
A Born Leader:
Jacinda Ardern's effective leadership led the party to a landslide victory. By late August 2017, they managed to overtake National in opinion polls for the first time in over a decade. In mid-August 2017, Ardern stated that a Labour government would establish a tax working group to explore the possibility of introducing a capital gains tax. However, she ruled out taxing family homes. Later, she abandoned plans to introduce a capital gains tax during the first term of a Labour government.
New Zealand is facing multiple problems on the national front. Jacinda Ardern is doing her best to overcome them. She has created a very approachable personality as the Prime Minister of New Zealand, unlike her previous successor.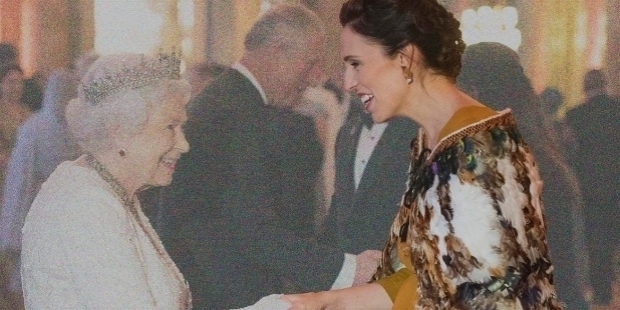 On the 19th of October 2017, Winston Peters, New Zealand First leader agreed to form a coalition with Labour and making Jacinda Ardern the Prime Minister. She name Winston Peters as Deputy Prime Minister and Minister of Foreign Affairs. She gave New Zealand First five ministerial posts in her government, with Peters and three other ministers serving in Cabinet.
Jenny Shipley was the first female Prime Minister of New Zealand. She held the office from 1997 to 1999. Helen Clark succeeded Jenny Shipley in 1999 and went onto rule till 2008. Jacinda Ardern is the third female Prime Minister of New Zealand. Jacinda entered the history books by becoming the youngest individual to become New Zealand's Head of Government, since Edward Stafford in 1856.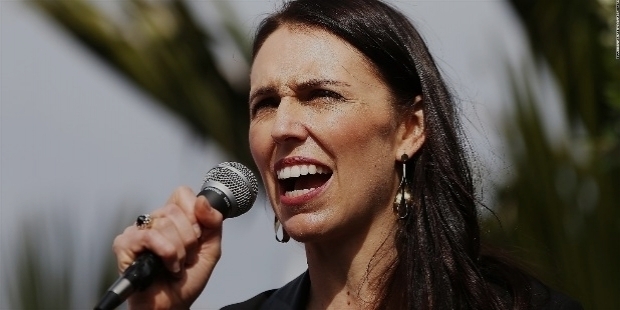 Jacinda Ardern became the first female Head of the Government to attend the United Nations General Assembly meeting with her 3-month-old infant present on the 24th of September2018.
Political views:
Jacinda described herself as a social democrat, progressive in nature, a republican and a feminist. Helen Clark is her political hero. She believes capitalism is a 'blatant failure' due to the extent of homelessness in New Zealand. She advocates a lower rate of immigration, suggesting a drop of around 20,000–30,000. She argues, "There hasn't been enough planning about population growth, we haven't necessarily targeted our skill shortages properly."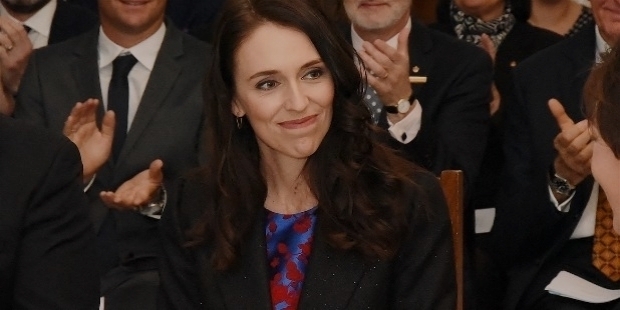 Jacinda wants to increase the intake of refugees in near future. She believes the retention or abolition of Maori electorates should be decided by Maori. She supports compulsory teaching of the Maori language in schools. Ardern voted in favour of same-sex marriage and believes abortion should be removed from the Crimes Act. She is opposed to criminalising people, who use cannabis and has pledged to hold a referendum on whether or not to legalise cannabis in her first term as the Prime Minister.
In 2018, Jacinda Ardern became the first Prime Minister of New Zealand to march in a gay pride parade. Referring to New Zealand's nuclear-free policy, she described taking action on climate change as 'my generation's nuclear-free moment'.
Personal Life:
Jacinda Ardern was raised a member of the Church of Jesus Christ of Latter-day Saints (Mormon). She left the church in 2005. She revealed that it conflicted with her personal views, in particular her support for gay rights. In January 2017, Ardern identified as 'agnostic'.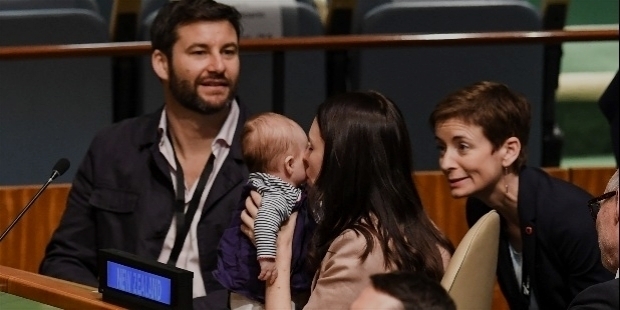 Ardern's life partner is television presenter Clarke Gayford. The couple first met in 2012. They were introduced by mutual friend Colin Mathura-Jeffree, a New Zealand television host and model. However, they didn't spend time together until Gayford contacted Ardern regarding a controversial Government Communications Security Bureau bill.
On the 21st of June 2018, Jacinda gave birth to a baby girl at 4:45 pm. On the 24th of June, she revealed her daughter's first name as Neve Te Aroha. Neve is an anglicised form of the Irish name Niamh, meaning 'bright'. Aroha is Maori for 'love' and Te Aroha is a mountain in the Kaimai Range, near Ardern's home town of Morrinsville.
Want to Be Successful?
Learn Secrets from People Who Already Made It
Please enter valid Email