America's Top 10 Richest Women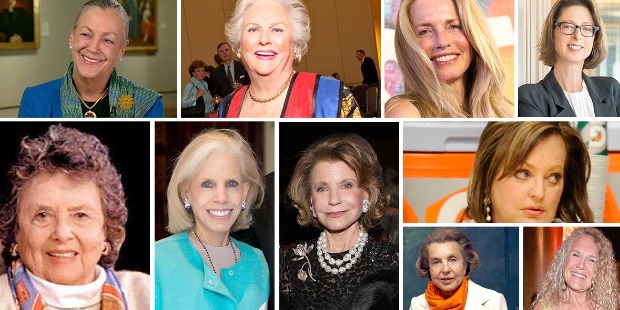 31st March 2018: In USA – The 'Land of Opportunities', rich women have played an important role in their act of magnanimity. Women from the Walton and the Cox Family, who owns the Walmart and Cox Enterprises Fortune respectively, have a strong grip with six spots in the 'America's Top 10 Richest Women'.
10. Ann Walton Kroenke – $6.6 billion
Ann Walton Kroenke was born to James Lawrence "Bud" Walton, the co-founder of Wal-Mart, on the 18th of December 1948. Ann is the niece of Sam Walton, the man behind the emergence of the brand called Wal-Mart. Sam and his brother James opened their first Wal-Mart Discount City Store in Rogers, Arkansas on the 2nd of July 1962.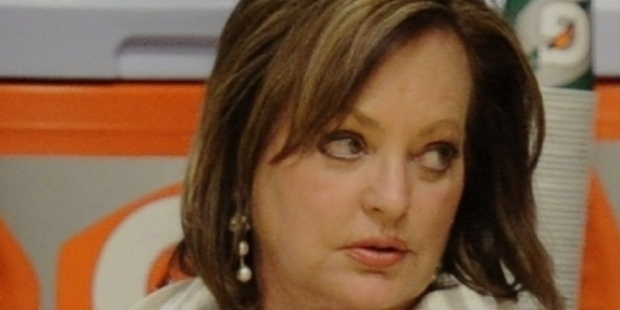 Sam Walton started with $25,000 with the help of his father-in-law's loan of $20,000. He took over the management of his first Variety Store at the age of 26. Butler Brothers chain owned the franchised store. From 1945, Sam Walton had really worked hard for 17 long years to succeed in his goal. The Walton Brothers had served the Army and the Navy during the Second World War.
On the 21st of March 1995, at the age of 73, James "Bud" Walton died following surgery for an aneurysm in Miami, Florida. After the demise of their father, Ann Walton Kroenke and her sister Nancy Walton Laurie inherited part of the fortune each.
Ann Walton married the Real Estate billionaire Stanley Kroenke in 1974. Stanley is a renowned Sports Mogul. He owns the Los Angeles Rams, Arsenal, Colorado Rapids and Colorado Mammoth.
9. Christy Ruth Walton – $7 billion
Christy Ruth Walton née Tallant was born on the 8th of February 1949. Christy inherited the fortune after the demise of her husband John T Walton, son of Sam Walton. John Walton, like his father, had served the U.S. Army. John became a pilot after returning from the Vietnam War.
On the 27th of June 2005, John Walton died in an air crash in Jackson, Wyoming. Christy's only son Lukas Walton lives in San Diego, California. Christy has immersed herself in a social cause.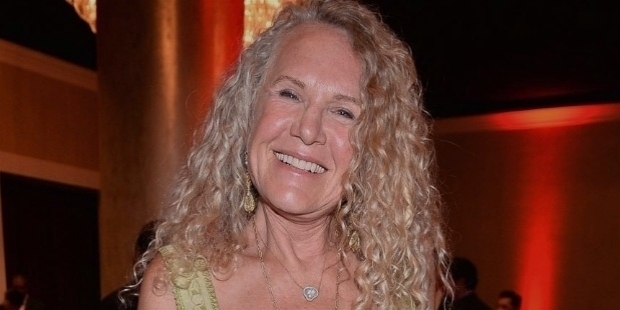 She happens to be one of the Directors of the organization 'Children's Scholarship Fund'. The organization was established by her husband John T Walton. 'Children's Scholarship Fund' helps the low-income group students through scholarship for better educational opportunities.
8. Pauline MacMillan Keinath – $7.4 billion
Pauline MacMillan was born on the 31st of July 1934 in Hennepin County, Minnesota. She is the great-granddaughter of William W Cargill, the man, who founded the largest Private Company 'Cargill' in 1856. Cargill Inc. is the Minnesota-based food company, which has its operation spread across 70 countries worldwide.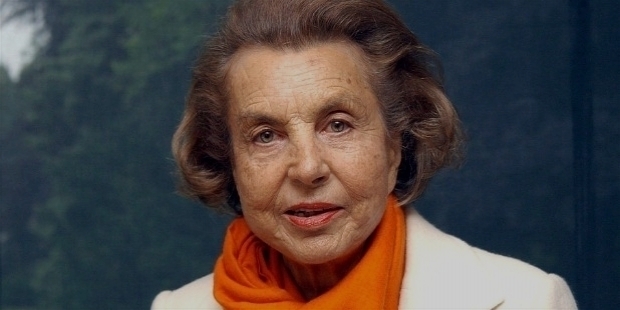 The Cargill Family owns nearly 90% of Cargill Inc. Pauline owns 12% stake in the Incorporation, which is believed to be the largest share of an individual. The billionaire heiress leads a very secretive and reclusive life.
7. Katharine Ann Johnson Rayner – $8 billion
Katharine Ann Johnson Rayner was born in East Hampton, New York. The seventh billionaire has kept her family details very secretive from the public eye. She is the daughter of Anne Beau Cox Chambers and Louis G Johnson, first husband of her mother. Her mother remarried Robert W Chambers in 1955. Katharine's grandfather James Middleton Cox was a renowned media and political figure in the American history. James M Cox was the 46th and 48th Governor of Ohio. In 1920, he was the Democratic nominee for Presidential election. He established the chain of newspapers, which is famous as Cox Enterprises.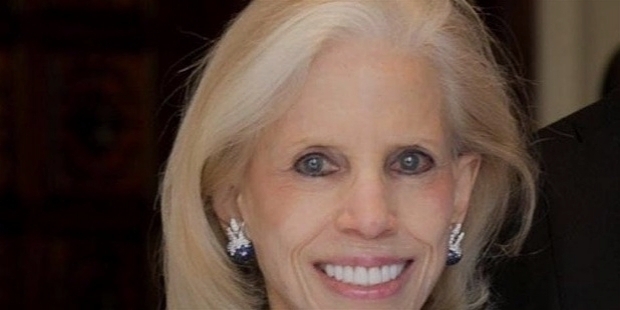 Katharine was first married to Jesse Kornbluth. After her divorce, she remarried William P Rayner. She has been a very private person by nature and was never interested to work for the Cox Enterprises. In 2015, she inherited her share of fortune from mother Anne Cox Chambers with her brother James Cox Chambers and sister Margaretta Taylor.
She is active in her philanthropy work. Katharine is one of the trustees of the New York Public Library. She granted $15 million for New York Library's research collections.
6. Margaretta Johnson Taylor – $8.3 billion
Margaretta Johnson was the second daughter of Anne Cox Chambers and Louis G Johnson. She is the granddaughter of legendary James M Cox. Margaretta married thrice in life. James F Granite, Micheal Rich and Dr. Alexander Taylor are the names of her three husbands.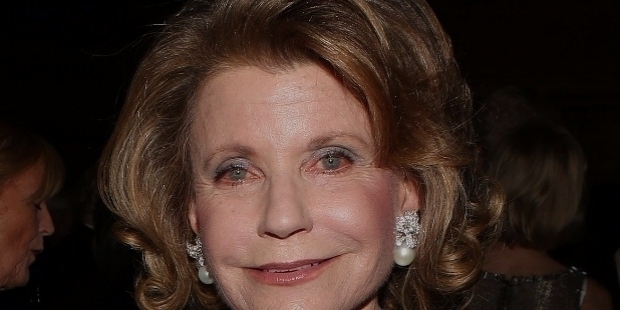 She also inherited a part of her mother's fortune in 2015 along with her elder sister Katharine Rayner and brother James Cox Chambers. Margaretta was never active at Cox Enterprises. Unlike her mother, son Alexander C Taylor is the President and CEO of Cox Enterprises.
Margaretta Taylor is actively doing her bit as a philanthropist by contributing $5 million to the Bronx Zoo for Wildlife Conservation Society.
5. Blair Parry-Okeden – $12.2 billion
Blair Parry-Okeden was born to Barbara Cox Anthony and Stanley C Kennedy in the year 1950 in Honolulu, Hawaii. She was educated at La Pietra – Hawaii School for Girls. The school was established by her mother. Her mother trained her to be a teacher.
Her mother Barbara Cox was James M Cox's daughter. Blair's brother James C Kennedy is the Chairman of Cox Enterprises. She inherited the fortune in 2007, after her mother's demise. Blair inherited 25% of the Incorporation without playing any role in the company.
Blair Parry-Okeden has led a very low-key life, unlike other billionaires' children. In 1977, she got married to Simon Parry-Okeden. Simon's father was a prominent Australian agriculturist William Parry-Okeden. His brother Ian Parry-Okeden was a professional broadcaster. Simon and Blair have two sons, Andrew and Henry.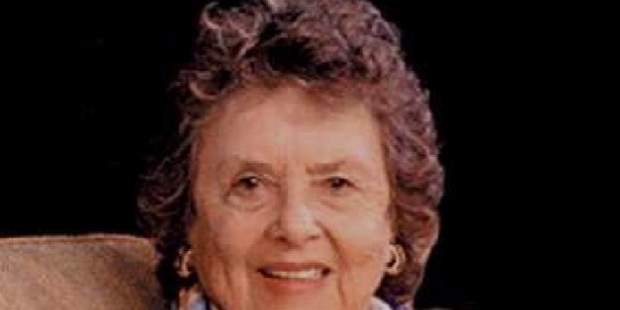 Blair has maintained a very low-profile as one of the richest women in the world. She has lived in her Scone Property Rockview Station, ever since their marriage. Simon and Blair were divorced after few years of togetherness.
She takes great interesting in supporting the Shore School, the Scone Grammar School, and University of Hawii's Centre on Ageing and the non-profit aged-care center Strathearn Village. Blair Parry-Okeden has also published a children's book 'Down by the Gate' in 1989.
In Australia, Blair Parry-Okeden is the No. 1 richest women of the nation.
4. Abigail Pierrepont Johnson – $16.5 billion
Abigail Pierrepont Johnson was born in Boston, Massachusetts on the 19th of December 1961. Abigail's father Edward Crosby "Ned" Johnson III is an American Investor and Businessman, who owns and runs 'Fidelity Investments and Fidelity International'. Her mother Elizabeth B "Lillie" Johnson is one of the trustees of the Museum of Fine Arts and Winterthur Museum.
A father's daughter, Abigail completed her Bachelor's degree in Art and History in 1984 from Hobart and William Smith Colleges, New York. She completed her MBA from Harvard Business School after a two-year stint as a Consultant at Booz Allen Hamilton. After her MBA, she joined her father's company as an analyst and portfolio manager in 1988. Fidelity Investments was established by Abigail's grandfather Edward Johnson II in 1946.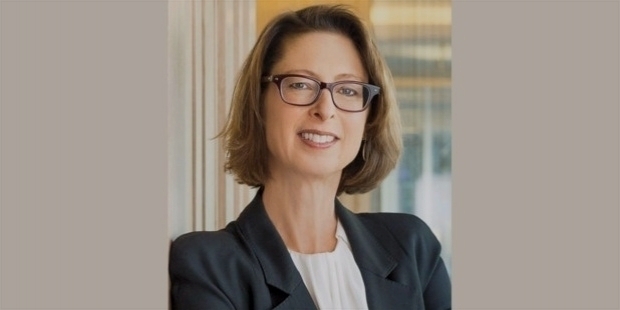 After working for 9 long years, Abigail was promoted to an executive role in FMR – Fidelity Management and Research in 1997. She climbed the stairs one after another. In August 2012, Abigail Johnson was named the President of Fidelity Investments. In 2014, she became the CEO of the Company. She is the first and the only woman to serve on the Board of the Financial Services Forum. Abigail was named the Chairwoman of Fidelity Investments in 2016.
Abigail Pierrepont Johnson holds 24.5% stake in Fidelity Investments.
3. Laurene Powell Jobs – $ 19.7 billion
Laurene Powell was born in West Milford, New Jersey on the 6th of November 1963. She completed her Bachelor's degree in Political Science from the University of Pennsylvania School of Arts and Sciences. In 1985, Laurene completed her B.S. in Economics from the Wharton School of the University of Pennsylvania. An excellent academician, in 1991 she completed MBA from the Stanford Graduate School of Business.
On the 18th of March 1991, Laurene Powell and Steve Jobs were married, a year and a half later, after their first meeting at the Stanford Business School. Reed, their first son was born in September 1991. Daughters Erin and Eve were born in 1995 and 1998 respectively. The couple got divorced in 2011.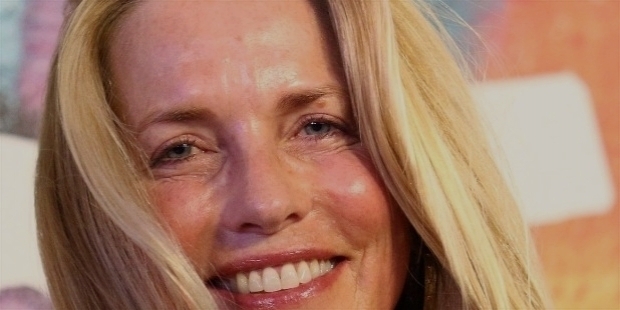 Steve Jobs died on the 5th of October 2011. He was suffering from pancreatic cancer. Laurene inherited her husband's Steven P. Jobs Trust. Steve Jobs held a 7.3% stake in 'The Walt Disney Company' plus 38.5 million shares of Apple Inc.
Laurene Powell Jobs established 'Emerson Collective' as the founder and President. Her organization works with policymakers to create solutions for various issues in reforming education and immigration and other social justice. She actively overlooks all the philanthropy work with great interest, humility and responsibility. She also manages the 'Laurene Powell Jobs Trust'.
Laurene is the second largest shareholder after Chairman Ted Leonsis, with nearly 20% stake in the 'Monumental Sports & Entertainment' ownership group.
2. Jacqueline Mars – $28.1 billion
Jacqueline Mars was born to Forrest Mars Sr. and Audrey Ruth Meyer on the 10th of October 1939. Her grandfather Frank Clarence Mars founded Mars, Incorporated – the American Candy Company in 1911. She graduated from Miss Hall's Boarding School in Pittsfield, Massachusetts. In 1961, Jacqueline completed her Bachelor's degree in Anthropology from Bryn Mawr College.
Jacqueline married David H Badger in 1961. She has three children, Alexandra, Stephen and Christa Badger from her first marriage. After 23 years of togetherness, the couple got divorced in 1984. Two years later, Jacqueline remarried Hank Vogel. The marriage lasted for 8 years, till they got divorced in 1994.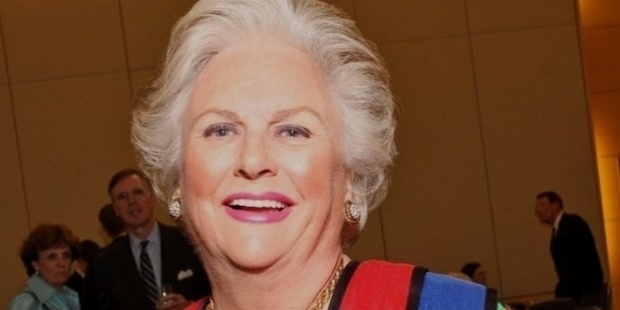 Jacqueline Mars inherited her fortune from Mars Inc. fortune and investments. The Mars Family is one of the richest families in America. Jacqueline owns one-third of the Company and her two brothers Forrest and John Mars own the other two-thirds.
Jacqueline is very fond of equestrian and her magnanimity has helped the United States Equestrian Team Foundation. She is one of the trustees of the Foundation. She is one of the Directors of the Washington National Opera, the National Sporting Library, and Fine Arts Museum.
1. Alice Louise Walton – $41.5 billion
Alice Louise Walton was born to Wal-Mart founder Sam Walton and Helen Walton on the 7th of October 1949 in Newport, Arkansas. She completed her B.A. in Economics and Finance from the Trinity University in San Antonio, Texas.
Alice Louise Walton worked as an equity analyst and money manager for the 'First Commerce Corporation'. She was the Head of Investment activities at Arvest Bank Group. She also worked as a broker for E. F. Hutton. Having gained enough experience, she established 'Llama Company' in 1988. Alice was the President, Chairwoman, and CEO of the investment bank.
Alice was married and divorced twice. The first husband was a prominent Louisiana investment banker and the second was a contractor, who built her swimming pool. Alice has kept her personal life a big secret, so no one knows her husbands' names.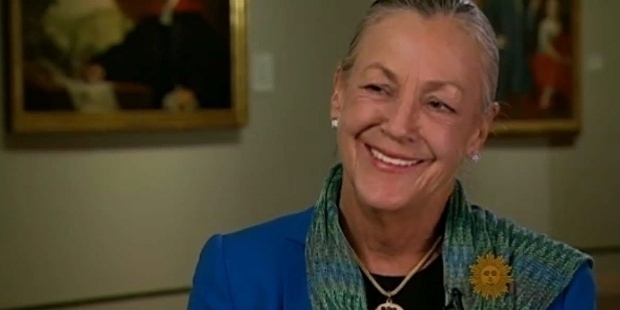 Alice is very fond and known for her horse breeding and art collections. She opened the Crystal Bridges Museum of American Art in Bentonville, Arkansas. Alice and the Walton family members run the Walton Family Foundation. The Foundation focuses on K-12 education, improving the quality of life in Arkansas and environmental conservation.
Alice Walton is the wealthiest woman in the world. She is ranked 18th among the 'Richest Person in World' List.
Want to Be Successful?
Learn Secrets from People Who Already Made It
Please enter valid Email