10 Most Successful CEOs of 2020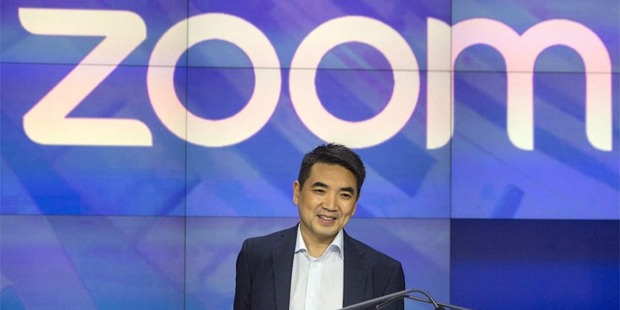 A Chief Executive Officer may be the highest rank in any organization but it is by no means an easy job. Aside from making sure every individual in the company does their job efficiently, CEOs also face the monumental task of convincing board members that the company can meet both short-term and long-term financial goals. It is a balancing act that isn't for everyone, even for the most talented and skilled individuals. But for those people who are able to lead a workforce of more than 1,000 employees while driving their companies to unprecedented growth, they deserve all the success that comes their way. 2020 may just have been the most difficult year for chief executives who ran US-based businesses, but a good number have managed their companies well throughout the pandemic. Here are the 10 most successful CEOs from the previous year:
1. Eric Yuan - Zoom Video Communications
Video conferencing platform Zoom Video Communications wasn't the only one that found success in 2020, but also its determined and exuberant CEO Eric Yuan. Aside from being named the "Best CEO" in 2020 by career website Comparably, the Zoom founder was also listed in the prestigious Time 100 Most Influential People list. Ever since founding Zoom in 2011, he had always been a popular figure among his employees. This can be reflected in Zoom ranking as the company with the happiest employees for the second straight year. The study was also conducted by Comparably which used factors such as compensation, work conditions, and employee interaction to determine the rankings.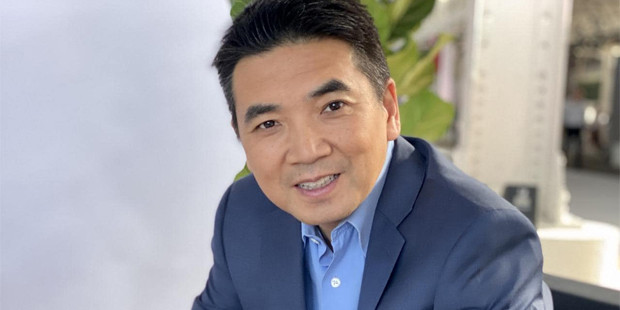 With companies around the world transitioning to remote work setups due to the Coronavirus pandemic, Zoom became the most preferred communications platform due to its convenient yet highly-functional features. In the third quarter of 2020, the company reported $777 million in revenues, more than quadruple during the same period in 2019. Yuan's net worth also soared to $15 billion.
2. Brian Halligan - HubSpot
Behind HubSpot's rapid rise as an industry leader in inbound marketing and sales can be traced its co-founder and CEO Brian Halligan. After completing his MBA at MIT Sloan School of Management and becoming VP at Pacific Rim, Halligan founded HubSpot in 2011 together with Dharmesh Shah. From the very beginning, Halligan had intended to build a workplace where employees are empowered. Halligan developed a policy called "Alpha, Beta, Version One" where employees are able to pitch ideas to management. Employees are given three months to test those ideas, and if it goes well, they will be integrated into the company's business practices.
HubSpot generated $674 million in revenues for 2019 solely from its all-in-one marketing platform which aids users with all their blogging, SEO, social media, email, landing pages, marketing automation, and web analytics needs. HubSpot was ranked 2nd in Comparably's list of companies having the happiest employees, just behind Zoom. The company also has a pet-friendly policy where employees can bring their pets inside office premises.
3. Jason Purcell - Salsify
Jason Purcell is the CEO of ecommerce startup Salsify. Founded in 2011, the Massachusetts-based startup aids online businesses by providing tools to track and analyze inventories, presentation, and sales. Since raising $43 million in a Series D funding round in 2018, Salsify has reported significant growth, specifically a 120 percent net revenue retention rate and $1 billion in revenues generated from around 800 customers.
According to Purcell, Salsify offers a transparent culture that centers around creativity and accountability to attract top talent. He also added that the company offers an "incredible amount of latitude to make sure they're having fun and participating."
4. Sarah Friar - Nextdoor
Nextdoor is a social media company based in San Francisco, California that looks to change the way how neighbors interact with each other. After co-founder Nirav Tolia stepped down as the company's CEO, former Salesforce executive and Square CFO Sarah Friar took over. Since Friar's appointment, Nextdoor's valuation soared to $2.1 billion. Additionally, reports also indicate that the social app is being used in 1 in 4 neighborhoods in the U.S. Nextdoor is currently available in 11 countries including the United Kingdom, Canada, France, Germany, and Italy.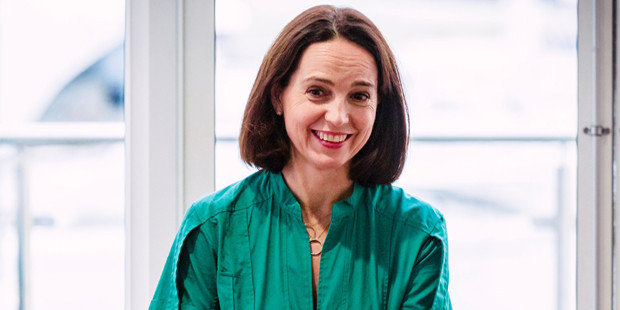 Friar recently sat with U.S. business magazine Entrepreneur to discuss her leadership styles, among which include highlighting the importance of continuous collaboration, taking educated risks, and embracing failure and vulnerability. Founded in 2008, Nextdoor provides a platform where users within a neighborhood exchange goods, services, and information. The company is looking at an IPO sometime in 2021.
5. Sundar Pichai - Alphabet
Sundar Pichai deserves all the praise for running a $1 trillion company that generated a record-high $160 billion in revenues for 2019. Pichai was promoted as the CEO of Google's parent company in 2015 after co-founder and former CEO Larry Page stepped down. The current Alphabet CEO had been with Google since 2004, overseeing the development of Gmail, Google Maps, and Google Drive. He also slid in the top 10 highest paid CEO list of 2020 as his net worth grew to $600 million.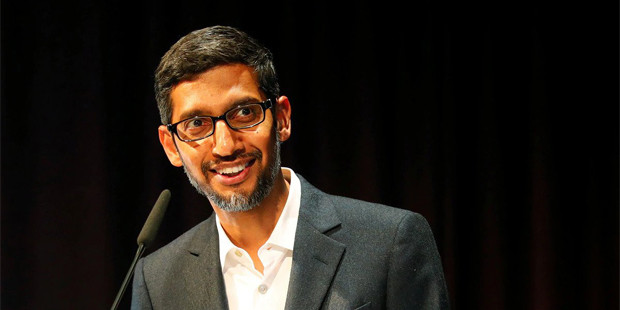 Google ranks 6th in Comparably's list of companies with the happiest employees. Part of this is Pichai's strategy on directing the company's success story to employees instead of himself, previously citing that the work of a leader "should be making people successful", specifically "helping others overcome their barriers so that they can be successful too." Pichai also believes in the importance of humility and commitment, values that have certainly helped him achieve great feats at Google for more than a decade.
6. Gus Malezis - Imprivata
Digital identity company Imprivata continued its strong performance in 2020 as it expanded to 45 countries while also acquiring privacy intelligence firm FairWarning Technologies. Imprivata was also named as one of the 2019 "Revenue Cycle Unicorns" by healthcare IT data and insights company KLAS. Founded in 2002, Imprivata manages and secures digital identities in healthcare facilities resulting in better workflows as well as better security and compliance.
Gus Malezis is the current President and CEO of Imprivata. He had been with the company since 2016 and has managed to turn it into a global leader in digital healthcare security. Malezis highlighted that teamwork and goal-setting were two factors that helped Impirvata find success in a saturated industry. He specifically stressed that quality results cannot be expected if employees are not given a clear set of goals.
7. Michael Werner - HomeX
Founded in 2016, HomeX is a Chicago-based startup that utilizes technology to provide more efficient home services. With a few taps on a mobile device, users can access the HomeX app and schedule repairs with the company's partner experts. HomeX accepts calls 24/7 and has partner experts in various fields including heating, plumbing, cooling, and electrical work. The startup offers its services to multiple locations in the U.S. and is reported to generate around $43 million in revenues per year. It has also been praised for introducing technology to an industry that has long utilized traditional methods.
Stanford graduate and former Globe Union Group CEO Michael Werner is HomeX's co-founder and chief executive. Much like other company heads on this list, Werner values creating a highly-motivated and transparent workplace where employees are not just pushed to achieve excellence but also practice accountability.
8. Peter McKay - Snyk
Snyk is another startup that made huge waves in 2020. The tech startup provides a platform where developers can build apps securely and it has now been used by over 1.5 million developers including developers from large companies such as Google, Salesforce, and Intuit. Snyk managed to secure a $150 million investment in January led by New York investment firm Stripes, raising its valuation to $1 billion. The basic premise of Snyk's services is that it builds in security within the development process so that developers won't have to offload code to another team which can oftentimes expose the code's security.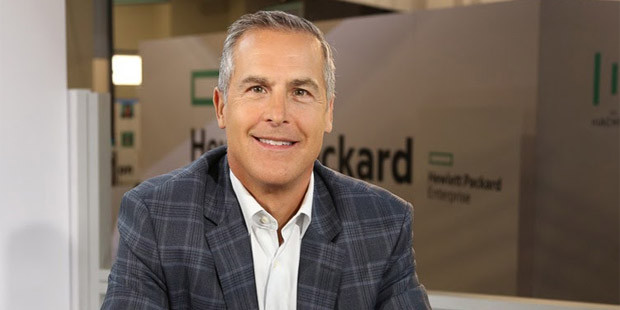 Snyk is led by long-time business executive Peter McKay who had previously worked for numerous tech and investment firms. He was appointed as CEO in July 2019, replacing founder Guy Podjarny who he had also known for around 15 years. He also easily fit in his new role, being recognized in Comparably's "Best CEO" list in 2019, and again in 2020. Throughout his career, Mckay had constantly believed in building a culture around trust and empowerment and also hiring people who have strong and humble personalities.
8. Satya Nadella - Microsoft
Long-time Microsoft employee Satya Nadella took the reigns of leading one of the world's top computer hardware and software companies when previous CEO Steve Ballmer stepped down in 2014. Nadella had been with Microsoft since 1992, eventually leading the company to its shift to cloud computing and developing one of the largest cloud infrastructures in the world. He is also responsible for bringing the Microsoft SQL Server and the Windows Server to the company's cloud computing platform Azure.
Since Nadella's appointment in 2014, Microsoft's revenues have grown significantly in the six years he has been at the helm. The Coronavirus pandemic didn't stop the company from achieving record-high revenue numbers in 2020, generating $143 billion in revenues which is up 13% from the revenues generated from the previous year. This is a testament to Nadella's ability to lead a company that looks to reach even greater heights in the future. Unlike his predecessors Steve Ballmer and Microsoft founder Bill Gates, Nadella is known to bring a more gentle and encouraging leadership style to the company. He also encourages an open culture where communication and transparency are consistently achieved on a regular basis.
10. Shantanu Narayen - Adobe
The top CEO 2020 list wouldn't be complete without Adobe CEO and Chairman Shantanu Narayen. After joining the computer software company in 1998 as vice president, Narayen quickly rose through the ranks, becoming president and chief operating officer before being named as CEO in 2007 and later chairman in 2017. Under Narayen's leadership, Adobe had become an empire that has seen valuations soar to $231 billion as well as a company that is known to provide the best content creation and marketing solutions in the market. Adobe generated $12.87 billion in revenues for 2020, higher than its 2019 numbers of $11.17 billion.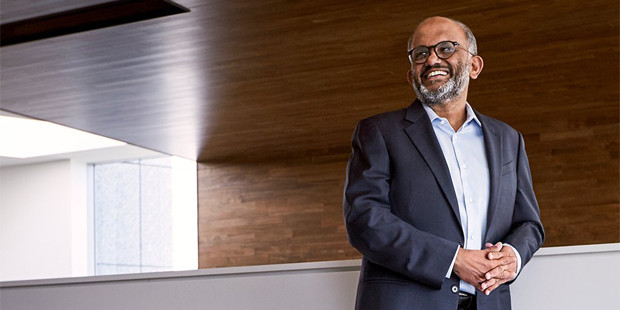 Narayen, a Master's degree holder in Computer Science and also a holder of five patents, believes that the best leaders are the ones who wake up every day wanting to make an impact. He is also a strong believer in collaboration, creating a culture where employees can feed off and bring out the best in each other.
Despite the pandemic, it isn't surprising that the top rated CEOs listed above have found ways to keep their companies rolling. And as economies begin to slowly open, these business leaders will certainly see much greater success.

Want to Be Successful?
Learn Secrets from People Who Already Made It
Please enter valid Email