Unqork SuccessStory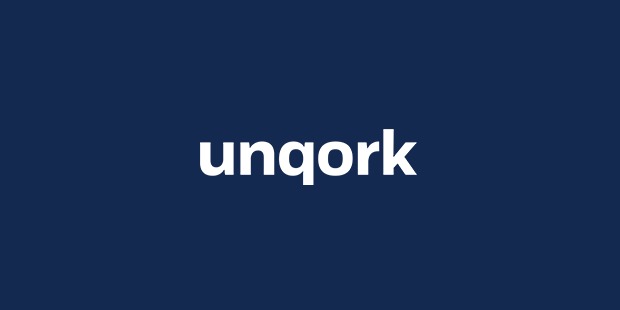 Most of the time, enterprises are caught in a dilemma of spending thousands of dollars just to build in-house apps from scratch. With Unqork, these enterprises no longer have to compromise huge costs just to improve operations as the New York-based startup provides a zero-coding drag-and-drop app development platform. And with the startup already valued at $2 billion, it may completely change how apps will be developed in the future.
Profile
Unqork Inc. is a technology company based in New York, USA. It specializes in the development of a no code platform that helps enterprises build complex software more efficiently.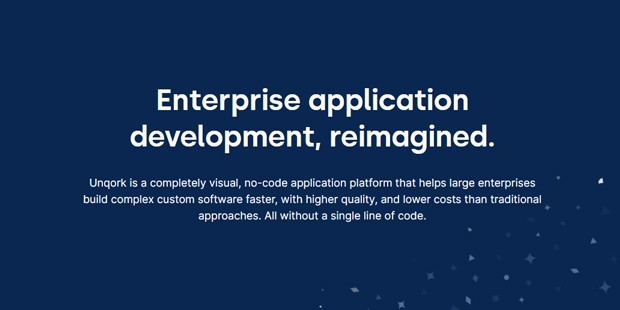 What Unqork essentially does is make it easy for large companies to develop apps that are crucial for short-term and long-term decision making. A few examples of these apps include expense claim tracking software for insurance companies, employee databases for government institutions, and telemedicine apps for healthcare providers. But the Unqork platform isn't only limited to these examples as it can allow users to create any type of app that best suits their business needs, all without the need to code. Unqork currently caters to businesses that are involved in government, healthcare, financial, and insurance industry.
With large companies constantly facing external pressure on a daily basis, streamlining workflows should be a necessity. A single misstep in the workflow process can easily cost these companies millions of dollars. One method of making workflows more efficient is the development of in-house apps but hiring developers and gaining access to specific resources can be very costly. This is where Unqork comes, eliminating the need for hiring hundreds of additional developers while existing developers can create company-specific apps on a single platform in less time and at fewer costs.
Although Unqork is still a tool for developers, it makes their work much easier. A library of pre-built components is available where users can simply drag-and-drop a variety of components into a framework. All the work is done through the platform's easy-to-use interface which is accessible via the cloud.
The rise of this New York startup has been unexpected, to say the least, making its early success story even more impactful. Founder and CEO Gary Hoberman had a difficult start in finding funds for the company at the beginning, saying that "despite pitching the idea to around 300 venture capitalists, none of them opened their checkbooks". Additionally, Hoberman was even told that he was "too old" to start a business venture. Then 45-year-old Hoberman managed to raise a few million dollars and Unqork eventually found its way to the tech market.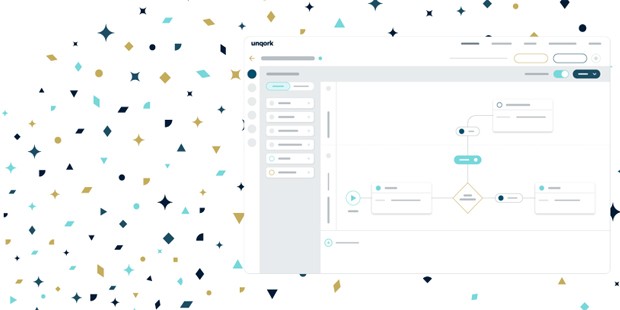 Today, Unqork has a $2 billion company valuation and an impressive client portfolio which includes Goldman Sachs, Careerwise, Prudential, Liberty Mutual, HSBC, Pacific Life, and Jan Hancock. Aside from Goldman Sachs being one of the startup's premier clients, it is also a business partner. The banking giant was the first major investor for Unqork, investing $22 million during a Series A funding round which also participated by other investment firms. With big-name clients onboard and more on the way, Hoberman's early struggles have indeed paid off.
Unqork is headquartered in New York, New York, and employs around 400 workers.
History
Unqork was founded in 2016 by former MetLife and Citigroup executive Gary Hoberman. He had worked for the two companies for a total of 20 years.
The tech startup was officially launched in 2017 and initially employed 50 workers.
In 2019, the company announced its first public funding with investment bank Goldman Sachs leading the investment round. The Series A funding amounted to $22 million which was also participated by other investors.
In February 2020, Unqork announces that it has raised $131 million in a Series B funding round led by CapitalG. Goldman Sachs and other investors also participated in the investment.
In October 2020, the company again raised a public investment through Series C funding led by BlackRock. Around $207 million was raised. The company achieved unicorn status with valuations soaring to $2 billion after the recent investment. Unqork funding from the multiple Series rounds has now amounted to $360 million.
Unqork was also recently listed in 2020 LinkedIn Top Startups and the CB Insights Fintech 250.
Founder
Gary Hoberman is proof that one can be successful at any age. Before he launched Unqork, he already had 16 years' experience as a Managing Director in Citigroup and another 4 years as a Chief Information Officer (Executive Vice President) in MetLife. As with every new opportunity or challenge, success can be difficult to find at the start. This is especially true for Hoberman as he launched Unqork, being rejected numerous times by investment firms as the business was too risky while he was deemed too old to start a business himself.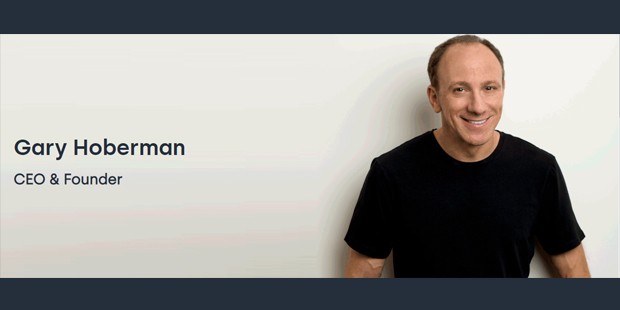 Investors may have seen Hoberman's age to be a liability, but age comes with experience, and Hoberman's time at MetLife and Citigroup has given him more than enough to build a concrete plan for what would eventually become a $2 billion company named Unqork.
Before MetLife and Citigroup, Hoberman previously worked for several tech companies. He obtained a Marketing and Management Information Systems degree from the New York University Stern School of Business in 1994.
Revenue
New York startup Unqork has not disclosed specific revenue numbers but it is reported that the company is generating around $56 million per year. The company has raised $360 million so far including a recent $207 million funding last October 2020.
Competition
Unqork competitors include both startups and big-name players in the no-code/low-code app development market. Startup competitors are Appian and Mendix while bigger competitors are Pegasystems, Microsoft (PowerApps), and Salesforce (Lightning).
Similar to Unqork wherein users can create and transform apps based on ever-changing business needs, fellow startups Appian and Mendix also provide identical services. All three platforms allow users to develop process models and create user interface designs that are useful for businesses across different industries. Reviews for the three platforms, including Unqork reviews, are generally positive, with reviews mostly pointing to usability, business process change testing, and overall platform experience.
As for Pegasystems, Microsoft's PowerApps, and Salesforce's Lightning, they are also popular alternatives to Unqork. Since PowerApps is essentially a Microsoft product while Lightning is developed by Salesforce, these two apps can be integrated with other Microsoft and Salesforce apps respectively. Users can easily build apps with limited to zero code with the help of these three platforms. Google also developed its own app development tool called App Maker but discontinued it in early 2020.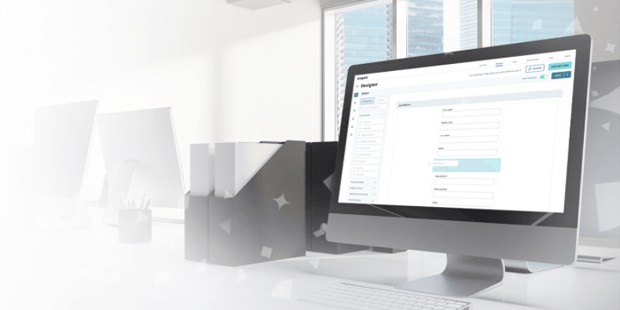 With Unqork, large companies will have a platform that they can depend on when building or changing business-specific apps. This will only be benefit Unqork in the long-run as it continues to expand its reach in the no-code app development market.
Full Name :

Unqork
Founded :

2016
Founder :

Gary Hoberman
CEO :

Gary Hoberman
Industry :
Sector :
Country :

USA
Website :
Want to Be Successful?
Learn Secrets from People Who Already Made It
Please enter valid Email