Top 10 Richest People in Europe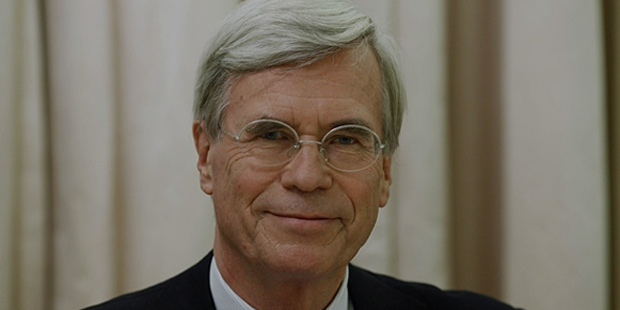 The growing economic recession saw most public and private sector over the world experience cuts in wages. The resultant losses have seriously affected various industries. However, despite being hit badly by economic hurdles, the European continent remains home to some of the uber-wealthy individuals. Their wealth had never seen a downfall even post recent global financial crisis.
With over 468 billionaires, Europe leads with the list of most number of billionaires as compared to its counterparts. Following Europe is Russia with 111 billionaires. With a huge count of wealthy individuals, Europe's total estimated net worth amounts to over $1.95 trillion.
Interestingly, Most of these individuals live outside their country. While some prefer to stay close to their point of business, others find adventure on islands more fascinating. No matter what reasons, Europe holds a strong place globally in terms of some seriously wealthy riches.
We bring to you the latest list ist of top 10 richest people in Europe.
1. Amancio Ortega, Spain
Net worth: $61.5 billion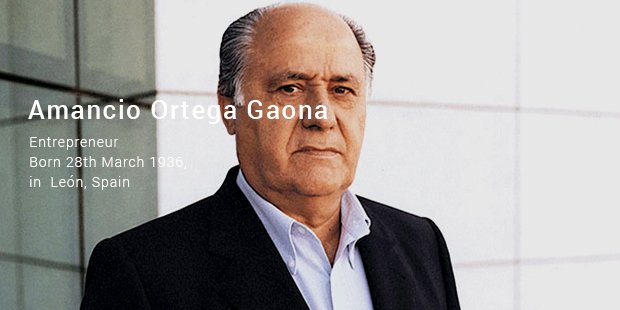 Ortega was the ex-chairman of Zara. However, in 2011 the stylish billionaire stepped down the post. He makes most of wealth through retail industry. Currently, he owns 60% of the Zara shares.
2. Liliane Bettencourt, France
Net worth: $37.4 billion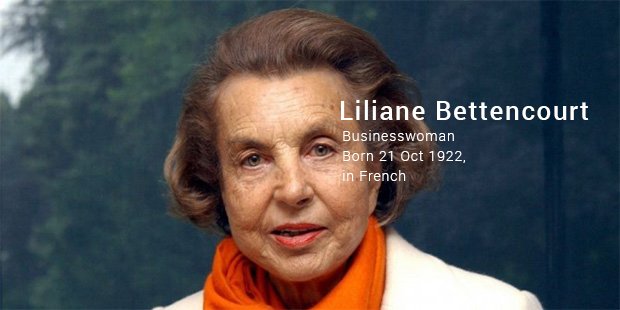 Being associated with one of the leading cosmetics brand, L'Oreal, Bettencourt managed to pull a heavy financial growth the current year.
3. Bernard Arnault, France
Net worth: $33 billion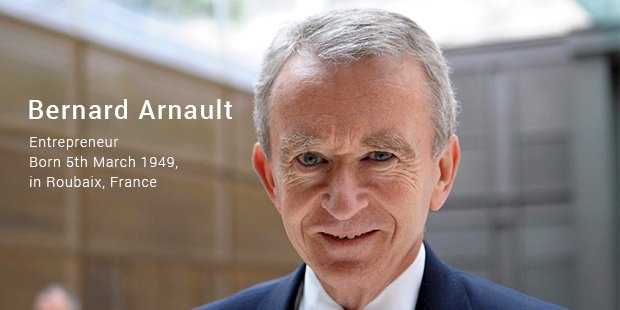 Arnault is the CEO of LVMH Moët Hennessy (LVMH). Under his belt, there are some of the most luxurious fashion brands such as Fendi, Bulgari, Louis Vitton, Sephora etc.
4. Stefan Persson, Sweden
Net worth: $32.1 billion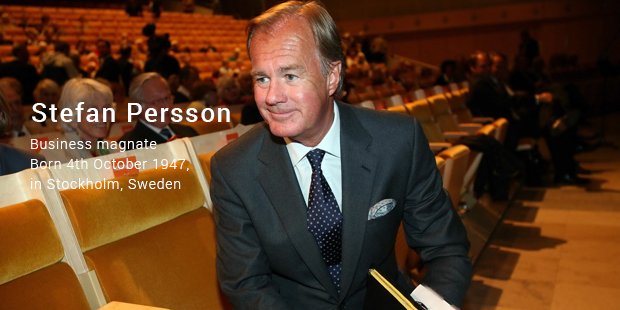 Persson is the chairman of Hennes&Mauritz (H&M). While the company is busy making serious deals, Persson is enjoying some of the most enchanting real estate in Europe.
5. Karl Albrecht, Germany
Net worth: $25.9 billion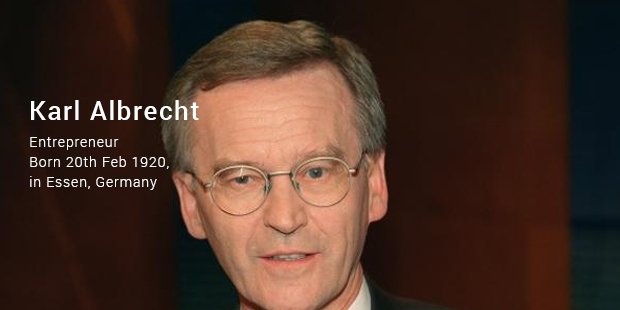 Karl Albrecht, along with his brother, turned their own humble corner store into a multi-specialty supermarket chain – Aldi Supermarkets. Their business strategy and vision continues to soar in the economy.
6. Michele Ferrero, Italy
Net worth: $24.8 billion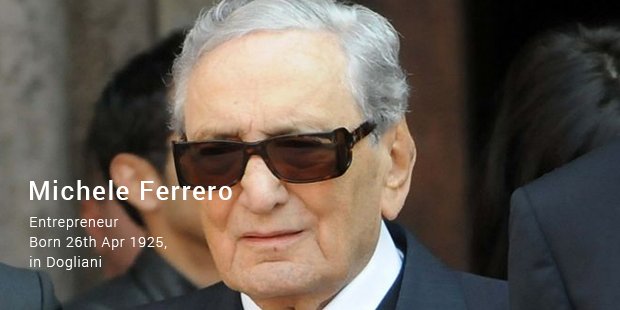 Ferrero made his fortune by selling candies. He owns Ferrero Group, a brand that is into world largest selling chocolates around the globe - Nutella, FerreoRocher, and Tic Tac. The billionaire making chocolates goes on enjoying the sweet ride called success.
Net worth: $18.8 billion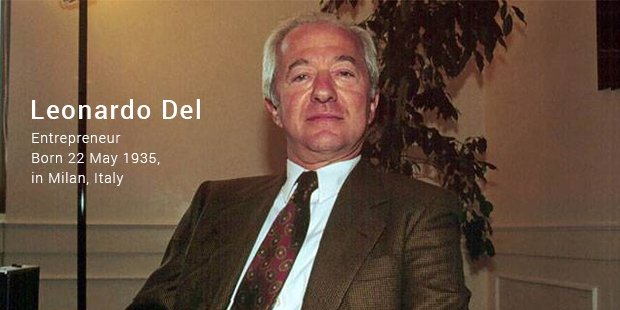 Leonardo Del Vecchio is the chairman of Luxottica, one of the leading producer and retailer of eyeglasses, prescription and sunglasses. Besides, he also owns a stake in French real estate company Foncière des Régions. This further adds to his existing fortune.
8. Theo Albrecht, Germany
Net worth: $17.3 billion
Source of wealth: Aldi, Trader Joe's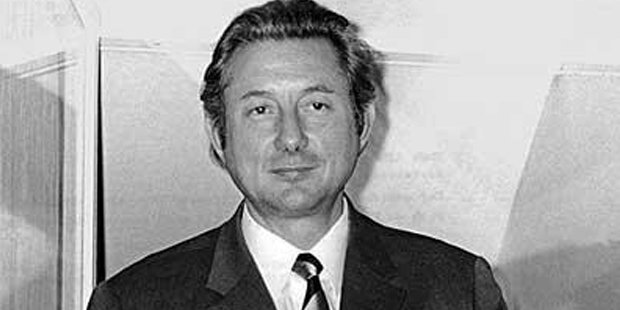 Theo Albrecht, along with his brother Berthold inherited Aldi, a Germany-based supermarket chain. Additionally, they also recently acquired Trader's Joe, a US-based grocery store.
9. Michael Otto, Germany
Net worth: $16.6 billion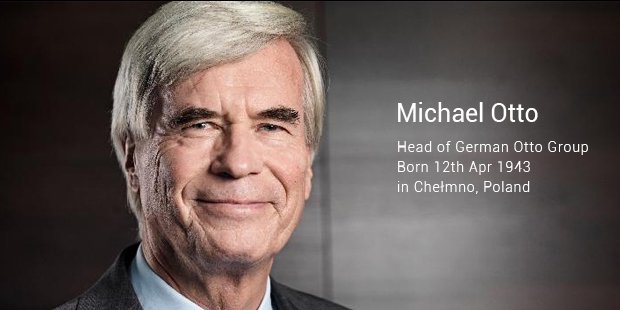 Founder of the Otto Group, Otto holds strong position in Europe both in terms of wealth and position. His online retailing company is considered as the second largest in the world, only next to Amazon.
Net worth: $16.6 billion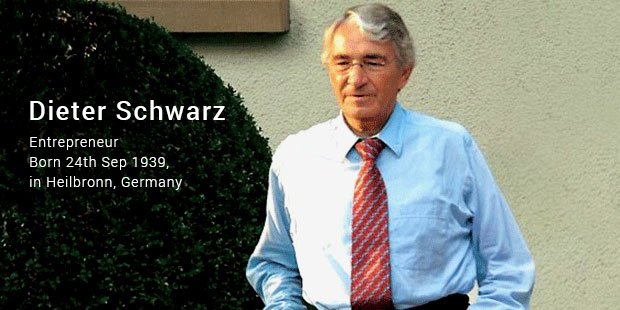 Dieter Schwarz made his fortune with his privately held retail group. Originally founded by his father, the establishment soon became one of the Germany's biggest retail chain, only after Aldi. These are some of the top trending rich in Europe. The list is bound to increase in number as years progress. Europe is certainly the most popular economy known for accumulation of wealth.
Want to Be Successful?
Learn Secrets from People Who Already Made It
Please enter valid Email