Inspirational Female-Fronted Films in Modern Cinema, Part 1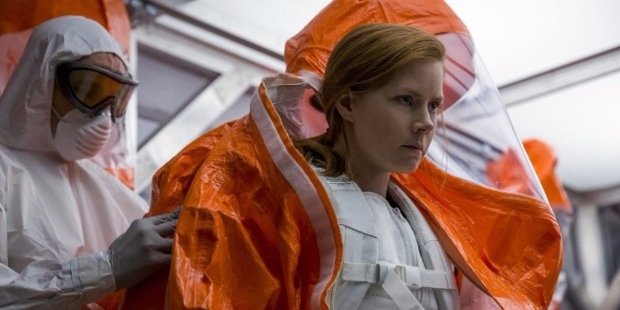 The language of cinema has always been one of the best platforms for women to tell their stories brimming with so much beauty, depth, and diversity. Many talented actresses in the film industry have countless opportunities to champion scintillating and complex fictional characters across a wide range of genres. Film is no longer a man's world, but it is also a democratic playground where women have every right to express the kind of characters and stories that are worth sharing to the world.
There's absolutely no shortage of great film roles that female actors can inhabit, and we should count ourselves lucky that we are living in a time when the multi-faceted lives and issues of women are being told on the silver screen for everyone to appreciate, respect, nurture, and enjoy. Now that International Women's Day is just right around the corner, here are some of the best and highly insiprational female-fronted films in modern cinema that you should definitely watch as a celebration of the indomitable power and spirit of women everywhere.
Arrival (2017)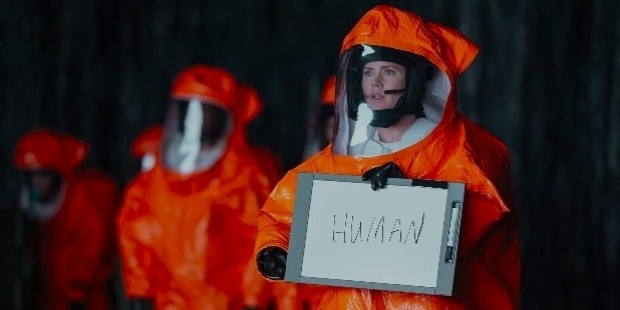 The average person often thinks of science fiction movies as a masculine genre that features explosions and extraordinary creatures like intergalactic aliens inhabiting a fictional world that evokes both awe and wonder. And while Arrival does feature the typical elements indicative of the sci-fi genre, it employs a more feminine and cerebral approach to its execution and storytelling. Amy Adams shines in her leading role and portrays a brilliant linguist named Louise Banks (pictured above) who is tasked by the US government to act as liaison and translator to a pair of otherworldly extraterrestrials that have landed on Earth with mysterious intentions.
The central conceit of Arrival deals primarily with language barriers and Adams' character truly exudes both intelligence and emotional warmth that immediately makes her resonate with audiences. The film itself is a marvelous showcase of grand themes and ideas involving time, communication, and the way we perceive memories. Through the eyes of Louise Banks, viewers are able to experience the sort of transcendent cinematic enlightenment that places emphasis on a nuanced balance of emotion and logic instead of assaulting the senses with stereotypical displays of sci-fi aggression.
Beasts of the Southern Wild (2012)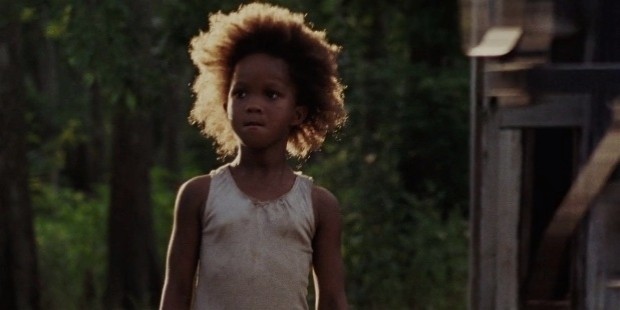 Stories about African-Americans tend to be overlooked in more mainstream films, but thanks to the support and power of independent cinema, tales of the black experience are given the chance to shine bright and be recognized amongst discerning cinephiles. It's a good thing that a film like Beasts of the Southern Wild exists because it's the kind of film that tells a universal story and yet is still distinctively one that black people would be quite proud to call as their own. Acting newcomer and emerging actress Quvenzhané Wallis headlines this incredible coming-of-age drama filled with elements of magical realism.
As the headstrong and inquisitive Hushpuppy Doucet (pictured above), the incredibly young Wallis embodies the kind of ferocious and atavistic personality in her character that one might expect from a more seasoned or veteran actress three to four times her age. She stands tall and proud with a magnetic presence despite her diminutive size, and channels the primal emotions of a child that has to grow up quickly and adapt to her provincial surroundings ravaged by the brutal and destructive forces of nature. Very few child actresses can brag about the fact that their big screen debut landed them an Academy Award nomination for Best Actress in a Leading Role, and this is why both Wallis and the film as a whole is an inspirational beacon to young and talented black girls out there dreaming of making it big in the film industry.
Spring Breakers (2013)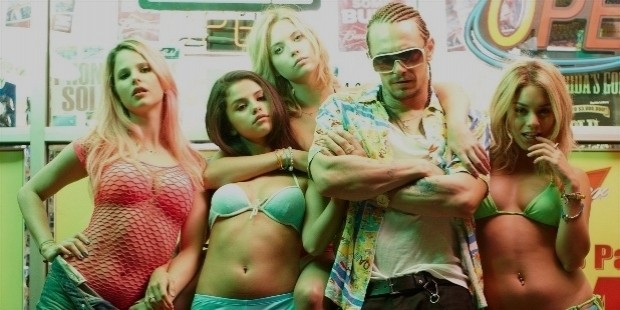 It's never a good thing when beautiful women are objectified in film and thereby reducing their value as characters with more than just a pretty face. This is precisely the reason why enlightened filmmakers are conscious about not insulting audiences who are demanding cinematic stories that champions female empowerment while challenging the ugliness that comes with the objectification of women. Spring Breakers is a decidedly curious outlier that has managed to showcase both sides of the empowerment/objectification coin and has ended up as a deliriously enjoyable tale about the power of the modern woman.
Featuring an ensemble cast of pretty actresses like Vanessa Hudgens and Selena Gomez (pictured above with the rest of the film's cast), the movie unveils the outrageous criminal exploits of four attractive college girls on their spring break. The film doesn't shy away from exploring heavily mature themes of violence, sex, crime, and drug use which are the very elements that has transformed the leading ladies with girl-next-door origins to take control of their own destinies and emerge as confident women refusing to have their power and agency be taken away from the hands of sleazy men. Equal parts lurid and mesmerizing, Spring Breakers is essential viewing to stir a healthy debate about the politics of feminism in the age of millenials and soclal media.
The Devil Wears Prada (2006)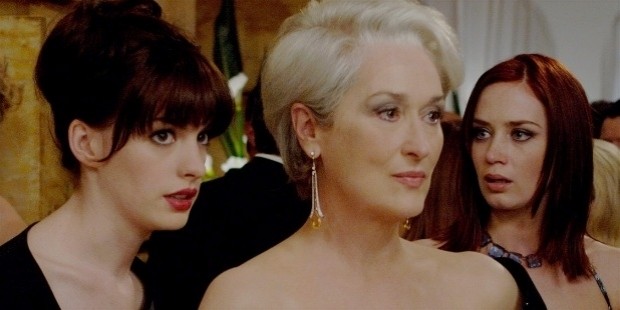 When you want a smart comedy film that is overflowing with both style and substance, then you certainly can't go wrong with watching The Devil Wears Prada. Starring the legendary Meryl Streep and star-making turns from actresses Anne Hathaway and Emily Blunt (all three pictured above), this is a movie that isn't just about fabulous designer clothes and the fast-paced life in the fashion industry, but the movie is also a surprisingly effective comedic take on the lives of professional working women and the lengths they would go to in order to feel fulfilled and successful with their careers.
Based on the bestselling novel by Lauren Weisberger where Streep's iconic character of Miranda Priestly is allegedly based on Vogue editor-in-chief, Anna Wintour, the film features whip-smart dialogue and pitch-perfect comic timing from the entire cast, as well as a highly enviable wardrobe furnished by costume designer Patricia Field that the most die-hard of fashionistas would kill for. Streep oozes icy sophistication even when she strikes fear in the hearts of her two office assistants played by Hathaway and Blunt. Aside from the amazing fact that the film is headlined by a trinity of talented actresses, it's also a modern morality tale about the price people pay in order to climb several steps higher on the precarious ladder of success.
Gravity (2013)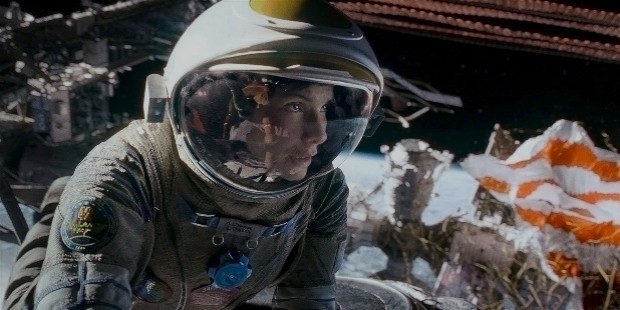 One of the greatest modern cinematic survival stories happens to be set in the terrifying emptiness of outer space, as well as having a woman as the central character of the film. In the adventure thriller film, Gravity, actress Sandra Bullock is tested to her absolute limits as an astronaut and biomedical engineer struggling to survive the inhospitable conditions of a mission gone wrong just miles beyond the outermost fringes of the Earth's atmosphere. Mexican director Alfonso Cuarón has taken great advantage of the world's most cutting-edge filmmaking technology to accurately create a fully immersive and believable experience of seeing what conditions are like outside of the planet. He has also coaxed a powerfully resilient performance from his leading lady as Bullock went above and beyond to give justice to her character, Dr. Ryan Stone (pictured above).
Like any protagonist in a survival story, the stakes are truly high considering that Bullock's character has to overcome multiple obstacles in order for her to escape a tragic death in the desolate vacuum of space. Throughout the duration of the movie, Dr. Stone manages to exercise her determination, resourcefulness, and intelligence and not allowing dangerous circumstances get the best of her. Blending flawless technical precision with a heavyweight lead female performance at its core, Gravity is solid proof that the strength of women can defeat even the most impossible of odds.
Memoirs of a Geisha (2005)
Drama and romance are two major film genres that often go hand-in-hand, particularly if it's set in a historical time period to lend the movie a bit of prestige. When author Arthur Golden's bestselling novel about the mysterious world of female Japanese entertainers was adapted into a feature film, it would prove to be a vital opportunity to have great Asian talents showcased in a major Hollywood production. Memoirs of a Geisha is a sumptuous take on the Cinderella story but set in pre- and post-World War II Japan starring fantastic and talented Asian actresses in the ensemble like Zhang Ziyi, Michelle Yeoh, and Gong Li (all three pictured above).
Geishas are known to be mysterious and elusive creatures clad in stunning kimonos and highly trained in the traditional methods of Japanese art and entertainment. Through the character of Zhang Ziyi's steadfast protagonist, the audience is taken on an epic journey of longing, loss, and love as the titular geisha of the film makes the momentous and inspirational transformation from a timid country girl named Chiyo Sakamoto and into a glamorous and highly coveted Japanese celebrity figure called Sayuri Nitta. And like all historical epic love stories worth their salt, this one features all the lush trappings one would expect such as lavish costumes, gorgeous locations, scandal, intrigue, heartbreak, betrayals, and the ever important happily ever after for the heroine with her one true love.
Want to Be Successful?
Learn Secrets from People Who Already Made It
Please enter valid Email