7 Times Miuccia Prada Changed the Fashion Game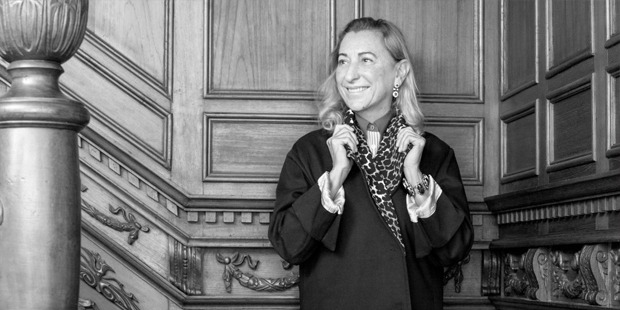 If there is one name that has managed to revolutionize fashion multiple times in a single lifetime, it's Miuccia Prada. The head designer and CEO of one of the world's largest fashion brands has impacted the fashion industry in more ways than one could count and it appears she isn't stopping anytime soon. Here are the seven times that Miuccia Prada has changed the fashion game:
1. Prada Sport
The fashion sportswear has always been dominated by Nike and adidas, and for good reason. The two brands have battling each other for market dominance since the 1970s, not just releasing shoes but also a variety of athletic apparel including shirts, shorts, and accessories. Prada Sport was introduced by Mrs. Prada in 1997 to not just disrupt the industry but also give a high-fashion option for both athletes and casual wearers. Mrs. Prada found the inspiration to start her own Prada designer sports line after the successful release of the highly-popular nylon backpack in 1984.
2. Nylon Backpack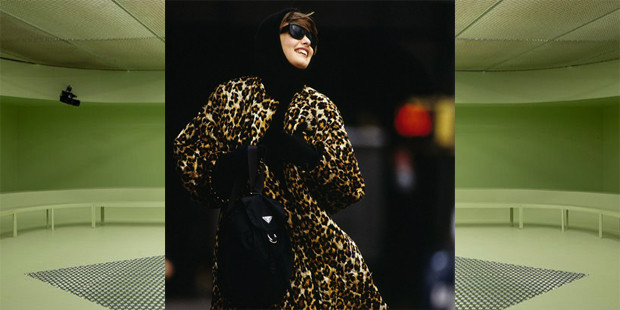 Speaking of the nylon backpack, it would become one of the items that continues to define Prada until today. Also called the "Vela", this backpack was created by Mrs. Prada in 1984 using a nylon fabric called "pocone" which uses the same industrial-strength synthetics used for Italian army tents. Unsurprisingly priced as a luxury leather bag, this travel bag came with a metallic Prada seal and initially came in brown and black colors.
3. The Nylon Collection
Nylon would become the center of Prada's products in over a decade. After the massive success of the nylon pocone backpack, Mrs. Prada would make everything using nylon including jackets, vests, full dresses, and skirts. In 1994, Mrs. Prada debuted the nylon collection in Prada's annual spring showcase in Milan, Italy. The collection included a multiple range of looks, including midriff-baring military styles, nightgowns and slip dresses, denim jackets, and pleated numbers among many others.
4. Fanny Pack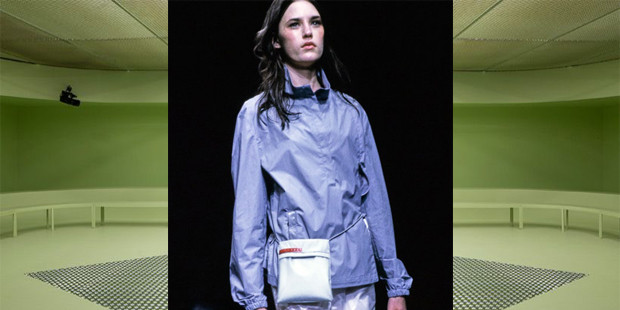 Tracing its origins to the 1960s, the fanny pack didn't become a fashion accessory up until the 1980s and reaching its peak in popularity a decade later. During the 1999 spring collection, Mrs. Prada introduced her take on the trendy street style accessory as she she showcased a tourista chic fanny pack incorporating both 90s fashion and Prada-esque designs. Although the fanny pack has been considered a modern day fashion paux, rocking a Prada-designed belt bag shouldn't worry anyone if they plan to wear it in public.
5. Fraggle Frocks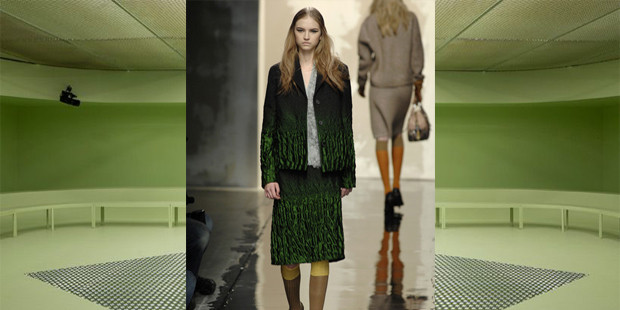 Frocks have existed since the 16th century. Defined as an article of clothing that resembles a coat for men and women, it rose to popularity during the 1700s and is characterized by a coat that extends until the lower thigh or knee. Also known for revisiting classic fashion, Mrs. Prada introduced the Prada clothing frocks in the Fall 2007 show albeit in more casual and relaxed designs. The decaying pieces, also called fraggle frocks, reimagines the classic look with a modern touch.
6. Fall 1988
1988 marked a significant year for Miuccia Prada in her time with the luxury brand as the Fall 1988 show would be the first time that RTW collections were showcased. The collection would be 10 in years in the making as she had to rebuild the company after taking over from her grandfather (also Prada founder) Mario Prada in 1978. Already having a vision on how the company will operate under her reign, she stopped producing all of her grandfather's leather goods and began creating designs beginning with the nylon backpack and shoe line. It was a decision that may have caused family conflicts then, but everyone can agree that the risk paid off considering what Prada has achieved today.
7. Trés Jolie Laide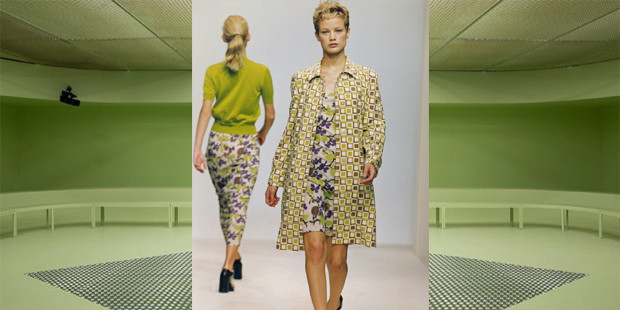 Much like the fanny pack, plaid clothing became one of the main fashion statements in the entirety of the 1990s. And no one seemed to rock plaid better than Alicia Silverstone in the 1996 comedy sitcom Clueless where she became an instant icon with her yellow plaid suit. In the same year, Mrs. Prada debuted her plaid designs in the spring and fall collections which were dubbed as jolie laide (french for "pretty ugly"). This Prada runway included a variety of jolie laide coats, dresses, and pants.
There is no denying that Prada fashion has started and will end with Miuccia Prada. But as long as she holds the keys to the company expect more game changing moves to be made in the foreseeable future.
Want to Be Successful?
Learn Secrets from People Who Already Made It
Please enter valid Email