Coachella Music and Arts Festival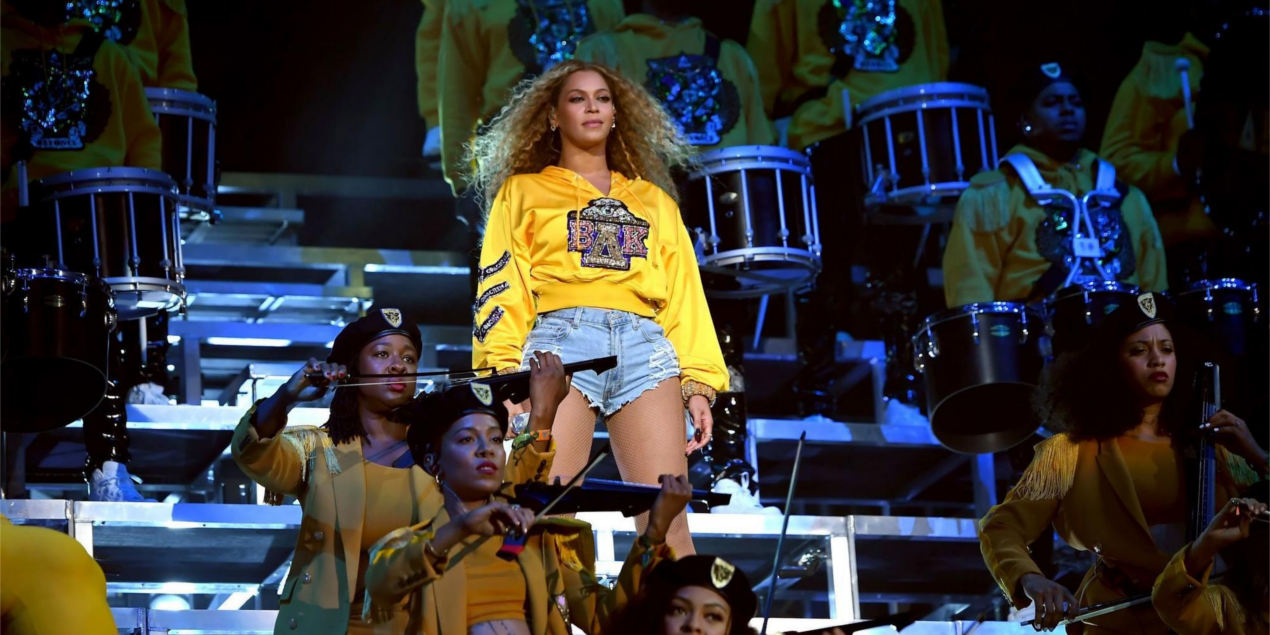 Defying failure leads individuals towards success. All the success stories in the world have experienced 'failure' first. The failure inspires individuals to encourage them to put more efforts with a passion. Greatness lies in one's attempts to achieve success against all odds.
The success story of 'Coachella' also originated, because of a failure. On the 5th of November 1993, 'Pearl Jam' defied the Ticketmaster to perform in Los Angeles and boycotted the venues controlled by them. Instead, Pearl Jam performed the concert at the Empire Polo Club in Indio, California. The concert attended by 25,000 plus fans became a huge hit and validated Empire Polo Club's viability to host large events. 1999 saw the birth of the two-day Coachella Festival in October.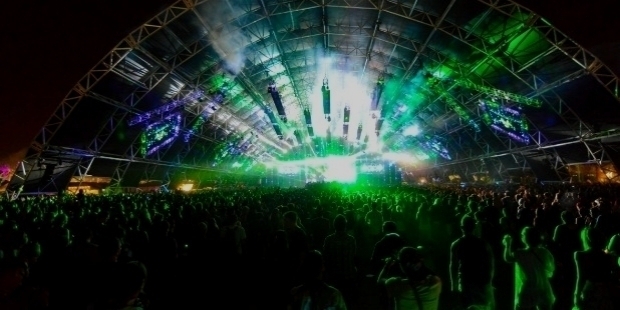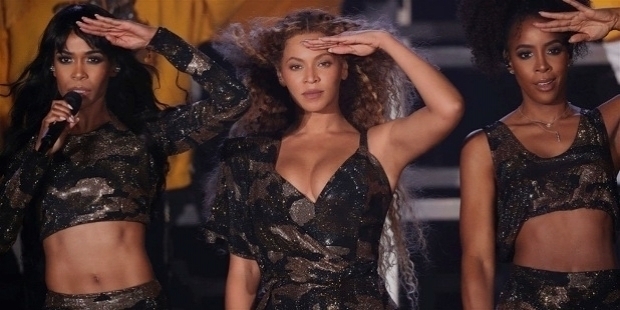 Early History:
Paul Tollett's Concert Promotion Company 'Goldenvoice' booked the Empire Polo Club in Indio, California as the venue for Pearl Jam's concert. The Pearl Jam concert became the seed for the Coachella Festival. Paul Tollett revealed, "We were getting our ass kicked financially. We were losing a lot of bands. And we could not compete with the money."
In 1997, 'Goldenvoice' could not compete with SFX Entertainment, their competitors to book concert. Survival became challenging for Paul Tollett during 1997. Brainstorming sessions gave 'Goldenvoice' an idea of conducting a music festival by booking trendy new artists. The idea was to attract as many people as possible with a bunch of artists showcasing their musical talent.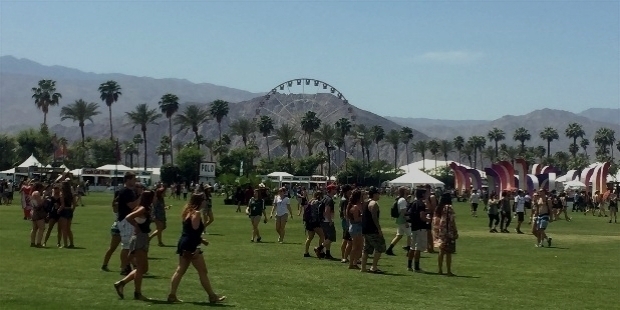 Paul put his marketing plan in action during the 1997 Glastonbury Festival. He spread the word about a possible festival at the Empire Polo Club, handing out pamphlets to artists, talent managers and fans. People laughed at his idea for a sunny Coachella. So Paul and Rick Van Santen, Co-President of 'Goldenvoice' scouted various possible venues. During the Big Gig Festival in 1998, they both agreed about the Empire Polo Club as the most suitable venue for their event.
The venue was booked. The announcement for inaugural Coachella Valley Music and Arts Festival and ticket sales commenced after 'Woodstock 99' concluded in July 1999. 'Goldenvoice' advertisement campaign boasted of misting tents, ample restrooms and free water fountains. The idea was to provide a 'high-comfort festival experience' for the crowd and fans.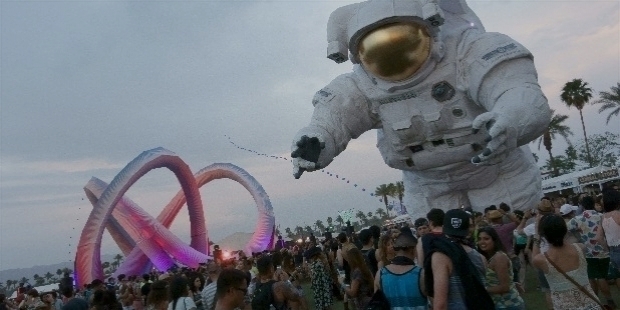 Coachella co-founder Paul Tollett described the rationale behind the festival's location, "Even before we looked at Empire Polo Club, it hit us. We wanted it to be far. So you surrender. So you cannot leave your house and see a couple bands and be back home that night. We want you to go out there, get tired, and curse the show by Sunday afternoon. That sunset, and that whole feeling of Coachella hits you."
Coachella went missing in the Millennium Year 2000 for unknown reasons. However, in April 2001 Coachella began its annual single-day event journey. A year later, it expanded to a two-day festival. In 2003, spectators were permitted to camp on the grounds. The expansions and additions of amenities were appreciated by the crowd and it added extra zing to festival's history.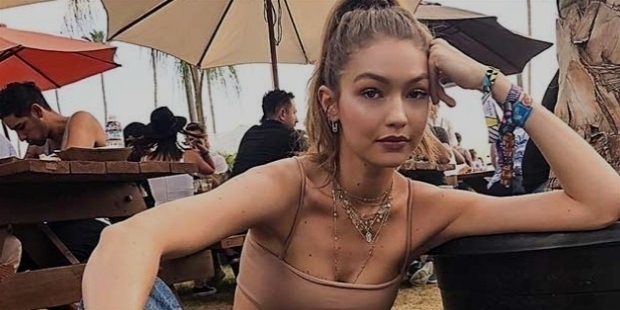 As the years progressed, the word spread about Coachella's unique experience. In 2007, Coachella became a three-day event. Crowd, from all across the world waited eagerly for the annual event. By 2012, Coachella added the second weekend in April. Since then, the festival has become a major attraction for the young and old alike.
The Coachella Experience:
Located in the Inland Empire's Coachella Valley in the Colorado Desert, the Coachella Valley Music and Arts Festival, popularly known as 'Coachella' or 'Coachella Festival' has become a craze and trend for showcasing popular established musical artists, emerging talents and reunited groups. Crowd flocks from all over America and the globe.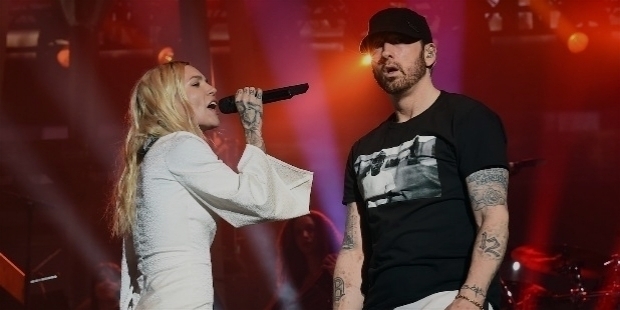 Musical artists from various genres like rock, indie, hip-hop and electronic dance music attract fans of every kind to gather unprecedented crowd at the festival. Art installations and sculptures add galore to the festival. Coachella Stage, Outdoor Theatre, Gobi Tent, Mojave Tent, and Sahara Tent are prominent and main stages for artists to perform. In 2006 and 2011, a smaller Oasis Dome was also used. Yuma and Sonora stages were introduced in 2013 and 2017 respectively. Several stages host live music continuously across the huge space.
With each year's success, Coachella is setting new records for festival attendance and gross revenues for 'Goldenvoice'. Coachella 2017 attracted 250,000 people earning $114.6 million. Coachella's success has given birth to two more music festivals at the site. 'Goldenvoice' launched 'Stagecoach' and 'Desert Trip' music festivals.
Coachella Art:
Paul Clemente has worked as Coachella's Art Director, since 2009. Visual arts, including installation art and sculpture provide visual treat for the crowd. Over the years, art has become more outrageous and grown in scale. Artists are given access to the grounds just 10 days before the festival, giving them a tight timeframe in which they have to assemble their pieces.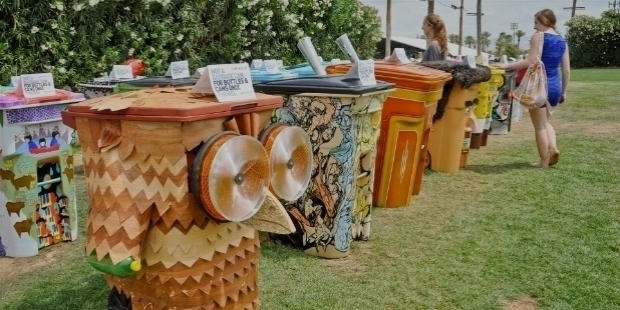 "With all the exposure here, I think Coachella is becoming as attractive for artists as it is for the musicians,"; explains Cynthia Washburn of art collective Poetic Kinetics. For the past Coachella festivals, Poetic Kinetics has designed several giant moving art installations, like a Snail in 2013, an astronaut in 2014, and a caterpillar, which metamorphosed to a butterfly in 2015.
Coachella Location:
Temperatures ranging from 106 °F / 41 °C to 43 °F / 6 °C have been experienced at Coachella. The 78-acre Empire Polo Club is located in the Inland Empire region's Coachella Valley within the Colorado Desert in Indio, California. The festival site is nearly 127 miles east of Los Angeles.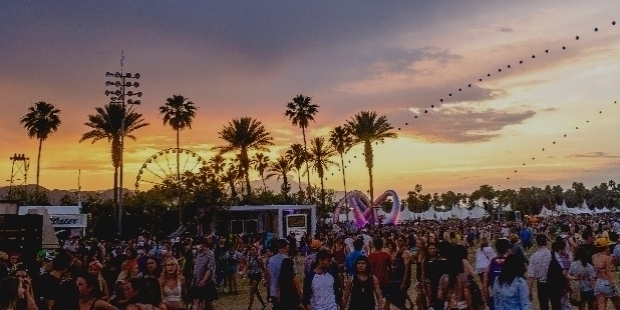 Coachella Fashion:
Coachella Fashion is distinctive and very colorful. A variety of distinctive apparels are worn by attendees. Eclectic combinations of colors, materials, and ethnic borrowings are considered to be the trendiest at Coachella.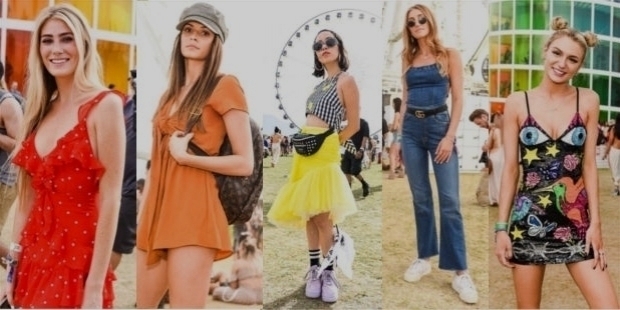 Pollstar's Award:
In 2015, Coachella sold tickets with a new record of 198,000, grossing $84,264,264. In the last 11 years, Coachella won the "Pollstar's Award" for Major Music Festival of the Year.
AC/DC, Jack White, and Drake performed at the 2015 Coachella, which was held from 10th – 12th and 17th – 19th of April. Madonna surprised the audience with her appearance during the second weekend. Florence and the Machine, Marina and the Diamonds, Azealia Banks, Kaskade, Alesso, The Weeknd, Tame Impala, Interpol, Steely Dan, Alabama Shakes, alt-J, and Ryan Adams – everybody performed to their hilt in front of an amazing crowd.
Coachella 2016 saw the attendance swelling to 126,000. 198,000 tickets grossed $94.2 million to make 'Goldenvoice' increase the festival capacity by another 50 acres along Monroe Street, Avenue 50, Avenue 52, and Polo Road. April 15th – 17th and 22nd – 24th saw the reuniting of original Guns N' Roses members Axl Rose, Slash and Duff McKagan, along with LCD Soundsystem's reunion and Calvin Harris as headliners perform on various stages. Ellie Goulding, Jack U, Major Lazer, Chvrches, Robert DeLong, Ice Cube, Sia, Death Grips, Grimes, Disclosure, Sufjan Stevens and M83 were other renowned artists, who performed to audience's delight.
Coachella 2017 grossed $114.6 million with 250,000 attendees. In its 17th year, Coachella grossed over $100 million for the first time. What started as a defying stance of 'Pearl Jam' in 1993, the seed of Coachella has successfully bore the sweetest fruits for Paul Tollet and 'Goldenvoice'.
Radiohead, Lady Gaga and Kendrick Lamar performed as headlining artists at Coachella 2017. The xx, Travis Scott, Father John Misty, Empire of the Sun, Dillon Francis, Mac Miller, Bon Iver, Kygo, Future, DJ Snake, Martin Garrix, ScHoolboy Q, Gucci Mane, Two Door Cinema Club, Lorde, Justice, New Order, Dreamcar, Porter Robinson & Madeon, Future Islands, Hans Zimmer, PNL and DJ Khaled performed to enthrall the audience. The year also marked the debut of the new daytime-only Sonora tent.
The Coachella 2018 became historic with Beyoncé performance on the 14th of April 2018. She became the first black woman ever to headline the festival. Her scintillating performance was praised widely in the media.
Want to Be Successful?
Learn Secrets from People Who Already Made It
Please enter valid Email