Pindrop SuccessStory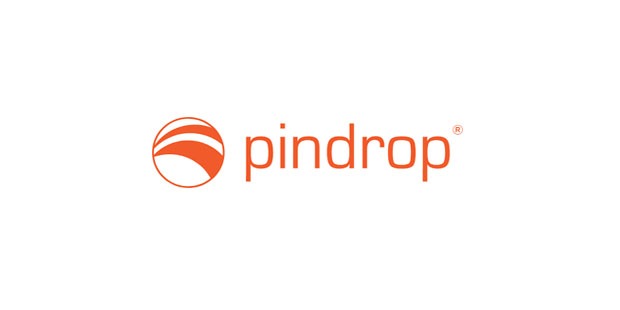 As phone scams continue to rise in the US, one company looks to aid businesses by providing highly-advanced voice authentication software. Pindrop's success has become and will continue to be key in fully eliminating phone scams in the future.
Profile
Pindrop is a technology company based in Georgia, USA. It specializes in voice biometric authentication and anti-fraud functionalities for business call centers.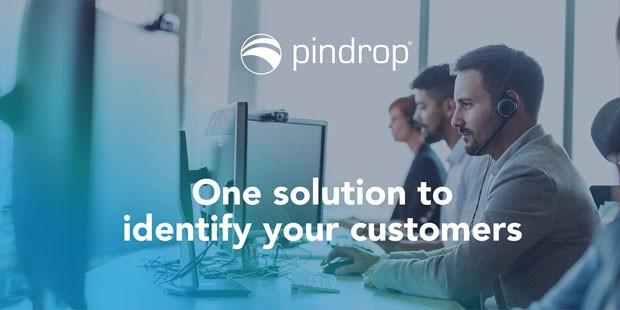 The success story of Pindrop can be traced to the need for a tool that prevents and eliminates fraud phone calls which have resulted in $14 billion in annual losses. Sometimes, opportunities can spring from the most unfortunate of circumstances. Pindrop, through its founders, saw this opportunity and took full advantage of it.
Pindrop's two technologies, the "Deep Voice" biometrics engine, and the "Phoneprinting" technology are what set the company apart from other providers in the market. Pindrop utilizes Deep Voice as a deep neural network speaker recognition system that analyzes and authenticates the caller's voice. On the other hand, Phoneprinting is Pindrop's patented voice analysis technology that analyzes over 1,300 factors to determine legitimate callers and identify phone scammers. The technologies are assisted by the company's large audio database which can lower handle times in less than a minute.
Complex problems require complex solutions. Aside from already losing billions every year, the frequency of phone call scams (also called "robocalling") has only increased by 113% in 2018. Pindrop looks to not only build on its early success but also achieve its mission of "providing security, identity, and trust on every voice interaction".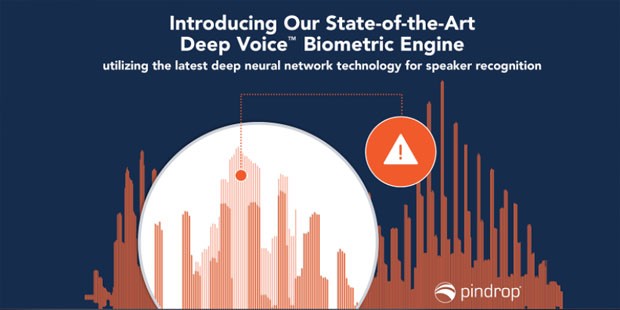 After raising $122 million in 2016, the company raised another $90 million in 2018, signaling that investors have bought into Pindrop's biometric voice authentication capabilities, in which the company boasts that its software can reduce fraud loss exposure by up to $500,000 for every 1 million calls. Among the company's current partners include Amazon Web Services, Dimension Data, and Verizon.
Pindrop is headquartered in Atlanta, Georgia, and employs no less than 1,000 workers. The company also operates in London, England.
History
Pindrop's roots can be traced to co-founder Vijay Balasubramaniyan as he traveled to his native country in India back in 2010. There, he was flagged by his bank as a suspicious caller while trying to purchase a suit from a local tailor.
Balasubramaniyan, who was also taking up a doctorate in Computer Science at the Georgia Institute of Technology centered his dissertation on analyzing phone calls through a method called "photoprinting", a technology that would be further developed and used in Pindrop's current products. He then teamed up with entrepreneur Paul Judge and his former academic advisor Mustaque Ahamad to establish Pindrop in 2011.
From 2012 to 2016, the company would raise over $122 million, including a Series A funding round led by Andreessen Horowitz and Citi Ventures in 2013 and a $75 million funding round led by Alphabet Inc.'s private equity firm, CapitalG, in 2016.
In 2018, another $90 million was raised in a Series D funding led by Vitruvian Partners, with participation from other investment firms including Andreessen Horowitz and Citi Ventures, totaling Pindrop's investments to $ 212 million over six years.
Founders
Pindrop's founders are Vijay Balasubramaniyan, Paul Judge, and Mustaque Ahamad. Balasubramaniyan is the company's Chief Executive Officer while Judge and Ahamad hold significant positions, with the former serving as Executive Chairman and the latter is serving as the company's Chief Scientist.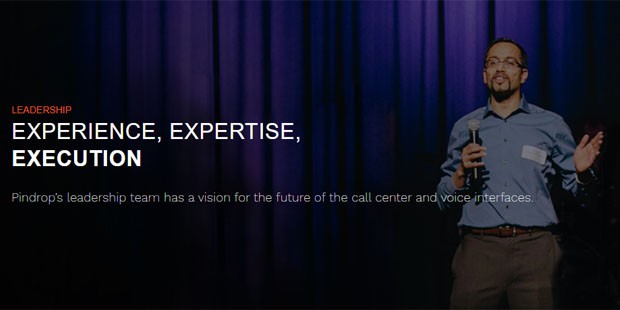 Balasubramaniyan had previously worked in IBM and Google while Judge was connected in several companies including cybersecurity company Barracuda Networks. He also co-founded a tech startup called Luma in 2015. Meanwhile, Ahamad had worked as a Professor in the Georgia Institute of Technology for over 35 years and also taught at the New York University in Abu Dhabi.
Revenue
According to the company, revenues are up 137% from 2015 to 2018, with net revenue with existing customers also up by 118%. After raising $212 billion in 2018, Balasubramaniyan cited that the company's valuation has exceeded the previous year's $600 million valuations.
Competition
Being involved in the online fraud detection business, Pindrop faces competition from several companies. Among these companies are ThreatMetrix, FraudForce (TransUnion), Kaspersky Fraud Protection (Kaspersky), Guaranteed Fraud Protection (Signifyd), and Radware Bot Manager (Radware).
Kaspersky, one of the leading cybersecurity solutions in the world, has gained rave reviews for its fraud protection tool. Similar to Pindrop, it manages to easily detect bots, account takeovers, and suspicious connections (TOR, VPN, Proxy).
ThreatMetrix and TransUnion's FraudForce are also popular options among individual users and business organizations. Both platforms are praised for their easy integration and development as well as efficient customer service and support.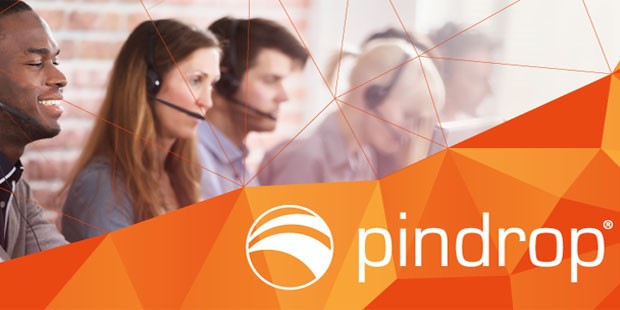 With scammers using more sophisticated methods to steal information, Pindrop looks to stay ahead of the game and eliminate all sorts of threats before they happen. This isn't only good news for companies, but also Pindrop as continues to expand and evolve its already highly-advanced software.
Full Name :

Pindrop
Founded :
Founder :

Vijay Balasubramaniyan
CEO :

Vijay Balasubramaniyan
Industry :
Sector :
Country :

USA
Website :
Want to Be Successful?
Learn Secrets from People Who Already Made It
Please enter valid Email