OroraTech SuccessStory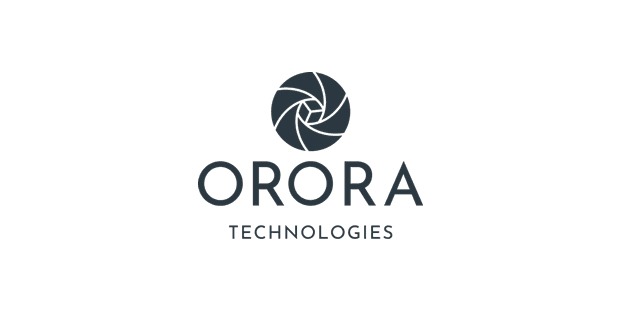 With wildfires destroying millions of acres of forests every year causing substantial economic and environmental damage, OroraTech is determined to limit the damage of these wildfires by stopping it before it even begins. The German startup aims to address the age-old problem with the use of technology and has recently obtained a $7 million investment to expand its operations.
Company Profile
OroraTech (Orora Technologies Inc.) is an aerospace company based in Munich, Germany which specializes in the development of technology to limit the spread of wildfires.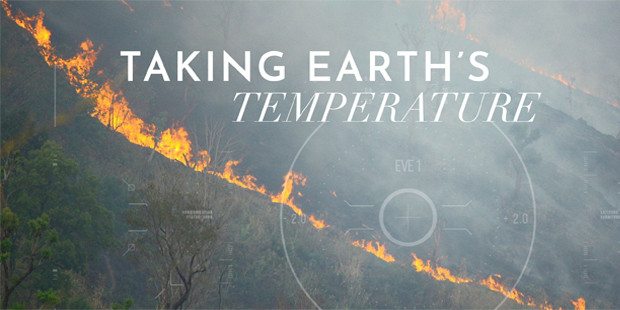 Tracing its roots from the Technical University of Munich (TUM), OroraTech has managed to develop technology detecting wildfires thus preventing the massive damage caused by it. Specifically, the startup utilizes thermal imaging-equipped nanosatellites that are able to measure the temperature of any point in the Earth's surface.
The data from the satellites is then transmitted, delivering satellite images and real-time information to inform users if a wildfire is about to occur in their area. With OroraTech's risk assessment capabilities, users will be able to visualize wind speed and fire propagation, measure relative humidity and temperatures (weather forecasting), and monitor vegetation maps and elevated areas.
To prevent wildfires from taking place and spreading to the surrounding areas, users are given real-time updates received through the OroraTech app or through email. If the fire does indeed occur, a map is provided to highlight the varying damage levels. Users can then use this data to evaluate the damage not just to their own property but also to the natural environment.
Updates are made possible by the multitudes of nanosatellites monitoring the area. Although users can assign satellites to different locations, they can integrate these devices together to deliver more enhanced results. OroraTech develops its own CubeSat miniature space satellites which are able to complete 600 km. of sun-synchronous orbits and can be launched up to seven orbital planes. Fourteen more satellites are expected to be launched by 2023.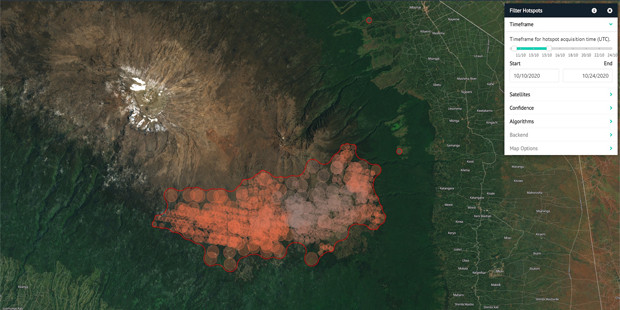 OroraTech has recently obtained a $7 million Series A investment which it plans to expand and improve its fire detection services. "It is absolutely remarkable what they have built up and achieved so far despite limited financial resources", said Wolfgang Neubert of APEX Ventures which was one of the investors in the said funding round.
OroraTech is headquartered in Agnes-Pockels-Bogen, Munich and employes around 40 workers.
Industry Profile
The global nanosatellite industry is expected to grow 21% by 2025 with revenues soaring to $4.8 billion. Despite the COVID-19 pandemic slowing down the industry, experts still forecast positive numbers within the next five years. The United States, China, and India are the major players in the nanosatellite market.
Nanosatellites are used in several applications including communication, earth observation and remote sensing, and scientific research. It is also used for various government functions such as defense and intelligence.
History
OroraTech was founded in 2018 by Thomas Grubler, Bjorn Stoffers, Florian Mauracher, and Rupert Amann. With the company utilizing research initially done at TUM, professors Ulrich Walter (a former astronaut) and Alexander Koch assisted the founders in their venture.
The startup managed to secure a $1.4 million seed round during the first two years of operations. Some of the investors included EXIST, ConActivity KG, and the ESA Business Incubation Center.
In April 2021, OroraTech partnered with Spire Technologies to launch the company's first payload on a Spire 6U nanosatellite. The satellite is set to launch in December 2021.
In June 2021, the company raises funding and secures a $7 million Series A investment round led by Findus Venture and Ananda Impact Ventures. Other investors include APEX Ventures, BayernKapital, Clemens Kaiser, SpaceTec Capital and Ingo Baumann.
Founders
Thomas Grubler is OroraTech's chief executive officer, Bjorn Stoffers is the company's chief marketing officer, Florian Mauracher is the lead engineer, and Rupert Amann is the head of satellite development. Stoffers is also a co-founder of Germany-based think tank and management consultancy Heurekia.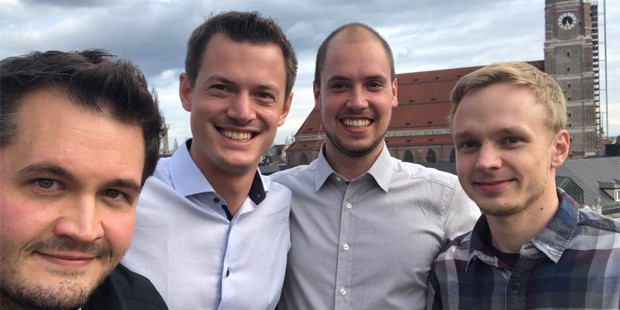 Both Grubler and Amann have an electrical and information science degree from TUM. Stoffers has a bachelor's in economics from the University of Munster and a Master's degree in international economics from Otto-von-Guericke University Magdeburg. Mauracher finished his bachelor's at Rosenheim University and has a Master's in information science from TUM.
Advisors
Ulrich Walter and Alexander Koch still play advisory roles at OroraTech up to this day. Walter is a physicist and engineer who flew aboard the Space Shuttle Columbia in 1993. He spent 9 days, 23 hours, and 40 minutes in space. Walter is the current chief of astronautics at TUM while Koch is the university's chief of measurement systems and sensor technology. Among other advisors at OroraTech include Haus der Mentoren founder Martin Weiss, KLEO Connect CTO Clemens Kaiser, and SpaceTec managing partner Rainer Horn.
Revenue
The company has not disclosed revenue numbers yet but operations have received a major boost thanks to the recent $7 investment round.
Competition
OroraTech faces crowded competition in the earth imaging industry. Among its competitors include established companies such as Maxar Technologies (previously DigitalGlobe) and SKYTRAC Systems as well as startups such as Earth Observant and Satellite Vu.
DigitalGlobe was founded in 1992 while SKYTRAC Systems was founded in 1986. The former is a provider of commercial world imagery products and services while the latter mainly develops data-driven solutions for numerous aviation institutions. In 2017, DigitalGlobe was acquired by another space company Maxar Technologies which specializes in satellite products, orbiting services, and Earth observation.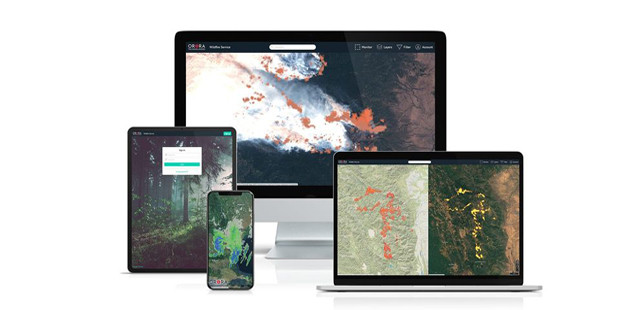 Founded in 2017, Earth Observant is a startup similar to OroraTech which develops a constellation of satellites categorized as very low Earth orbit (VLEO). Satellite Vu on the other hand is a UK-based startup that develops satellites specializing in thermal infrared and heat emissions. It is expected to launch its first satellite by 2022 after recently raising £3.6 million ($5 million) in seed funding. Satellite Vu doesn't only intend its satellites for industrial and security purposes but for environmental purposes as well as its satellites' thermal functions are able to track pollution and other emissions.
In Closing
It may be a long time before forest fire can actually be completely prevented. But with OroraTech's highly advanced wildfire detection leading the way, people can prepare faster and more efficiently when it comes to dealing with these natural disasters.
Full Name :

OroraTech
Founded :

2018
Founder :

Thomas Grubler & Bjorn Stoffers
CEO :

Thomas Grubler
Industry :
Sector :
Country :
Website :
Want to Be Successful?
Learn Secrets from People Who Already Made It
Please enter valid Email