Nextdoor SuccessStory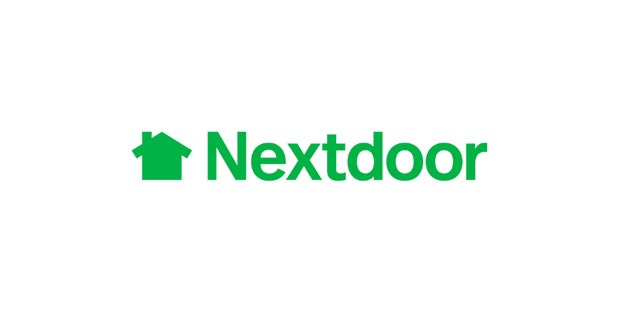 It's not surprising that social media has changed how people connect with each other in the 21st century. Since Facebook erupted in the mid-2000s, more and more companies have developed social media apps that cater to different industries and markets. One app is San Francisco-based Nextdoor, a social networking platform that easily connects individuals with their neighbors while also giving them access to neighborhood activities and events. Currently, the app has over 27 million users and is active across 260,000 neighborhoods in the U.S.
Profile
Nextdoor Inc. is a social networking company based in California, United States. It specializes in the development of an app that fosters relationships between individuals in a specific neighborhood.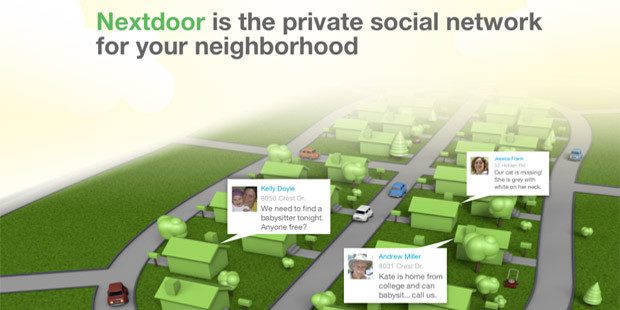 The Nextdoor neighborhood app was officially launched in 2008 by a group of investors and software engineers. Among the founders is Nirav Tolia who also helped launch consumer review website Epinions.com. Despite facing stiff competition from dozens of social media apps, Nextdoor has managed to steadily gain a large following over the years. And its main selling point, connecting individuals to other people within their community, is looking to be a great alternative for users looking to try out other apps aside from Facebook and Twitter.
Since being launched over a decade ago, Nextdoor revenues have been very positive. The app currently has 27 million monthly active users and is being used by over 260,000 million neighborhoods in the United States. Nextdoor's popularity has been a result of a more personalized connection between its users. Unlike Facebook, Nextdoor relies on building networks locally whether it be getting in touch with a neighbor to purchase goods or attending events at a community center or a nearby park. Additionally, the Nextdoor app can also integrate news from local media companies which is only beneficial for users as they are updated on the on-goings within their area, town, or city.
Since Nextdoor mainly caters to communities, it also provides features with regard to safety and security. Through the 'crime and safety' category, users can report crimes to the police and fire departments. Additionally, users can also get quick access to community preparedness websites as well as to their local Neighborhood Watch.
With the Coronavirus pandemic temporarily shutting down stores and forcing people to stay within the confines of their homes, Nextdoor's user base surged. In March 2020, the company recorded an 80% increase of daily active users based on month-over-month numbers, with the increase mostly attributed to localized safety updates as well as support for small businesses and elderly neighbors.
As the number of users increased during the pandemic, this has helped Nextdoor's valuation grow even further. Nextdoor's valuation was set at $2.1 billion in 2019 and will look likely increase to $4 or $5 billion once the company goes public sometime in 2021. The company currently generates revenues through sponsored ads, neighborhood sponsorship, and local deals.
Nextdoor is headquartered in San Francisco, California, and also operates offices in Ireland, Canada, and Australia. The company has over 600 employees in its three locations.
History
Nextdoor was co-founded by Nirav Tolia, Sarah Leary, Prakash Janakiraman, and David Wiesen in 2008. Tolia also co-founded Epinions.com in 1999.
In 2012, the company raised $18.6 million with the investment round led by Benchmark Capital, DAG Ventures, Greylock Partners, and Shasta Ventures. In the same year, the number of neighborhoods using the app rose to 4,000.
In 2014, the company grew from 80 to 100 employees. Former Google executive Dan Clancy also joined the team.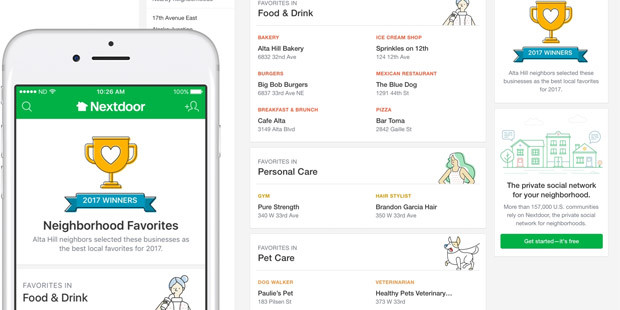 In 2017, Nextdoor had expanded to multiple locations in Europe, particularly the Netherlands, Germany, and France. The company also acquired UK-based local social network service Streetlife and began to incorporate ads in the app.
In 2018, Nextdoor founder and CEO Nirav Tolia announced his retirement and was replaced by former Square CFO Sarah Friar. Aside from Square, Friar was also the former vice president of finance for Salesforce, a board director for Walmart and Slack, and a managing director for Goldman Sachs.
In 2019, Nextdoor raises $170 million which saw the company's valuation soar to $2.1 billion. The company is looking for a bigger valuation as it plans to enter the U.S. stock market in 2021.
Founder
Sarah Leary, Prakash Janakiraman, and David Wiesen are still with the company despite the departure of Tolia in 2018. Leary previously headed the company's international operations and is now a member of the board. Janakiraman is Nextdoor's chief architect while Wiesen heads the engineering department as well as the company's Toronto office.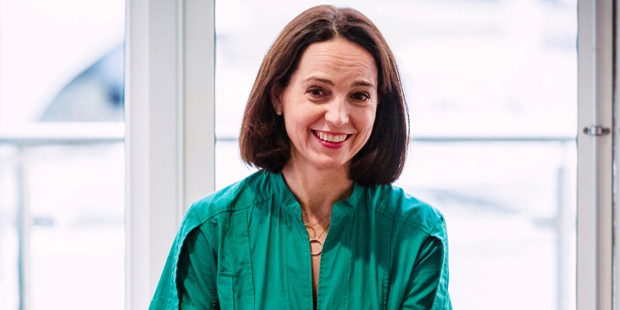 Sarah Friar has a long history of holding executive positions and her appointment is shaping to be a major step in Nextdoor further expanding its reach across the globe. While being the chief financial officer for financial services company Square from 2012 to 2018, revenues increased annually with numbers hitting a previous record-high of $3.2 billion in 2018. Friar has an economics degree from Oxford University and an MBA from the Stanford University Graduate School of Business.
Revenue
Although there are no official Nextdoor revenue figures, it is reported that the company is generating $20 million per year. The company is already projected to be one of the hottest upcoming IPOs for 2021 especially with the company performing well in a U.S. COVID-hit economy in 2020.
Competition
Although Facebook is Nextdoor's biggest threat, it also faces competition from numerous online neighborhood platforms. Among these platforms include MyCoop, Olio, ioby, and Neighborland.
MyCoop and Olio have similar functions wherein they connect people to specific establishments within the neighborhood. As for MyCoop, it helps users locate apartments as well as giving them easy access to communicate with property owners and multi-unit building residents in the area. For Olio meanwhile, it connects users to local shops so that surplus food is shared instead of being thrown away.
On the other hand, ioby and Neighborland are neighborhood apps that center around social change and civic engagement. Ioby unites neighbors to develop community projects and initiatives while Neighborland connects users to city agencies, local universities, foundations, and non-profit organizations with the purpose of developing projects, creating maps, and conducting surveys.
Of the four Nextdoor competitors, Olio and Neighborland have the most number of users. Olio has over 2.3 million users while Neighborland has three million users in multiple locations across the United States.
In October 2020, Facebook launched a feature called "Neighborhoods" with the aim to rival Nextdoor. The Neighborhoods feature is essentially Nextdoor within the Facebook app, allowing users to connect with their neighbors and discover more about local happenings. Since Neighborhoods is a Facebook tool, users can switch can easily switch between the two from time to time. Facebook was founded in 2004 and is the largest social media platform in the world with over 2.7 billion monthly active users.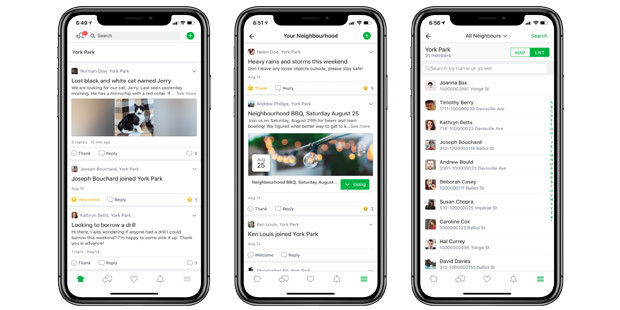 Nextdoor's localized features have resulted in a user base that has grown tremendously in recent years. And it will only get better for the company as more people aim to get in touch and build networks within their communities.
Full Name :

Nextdoor
Founded :
Founder :

Nirav Tolia and Sarah Leary
CEO :

Sarah Friar
Industry :
Sector :
Country :

USA
Website :
Want to Be Successful?
Learn Secrets from People Who Already Made It
Please enter valid Email