Lucid Motors SuccessStory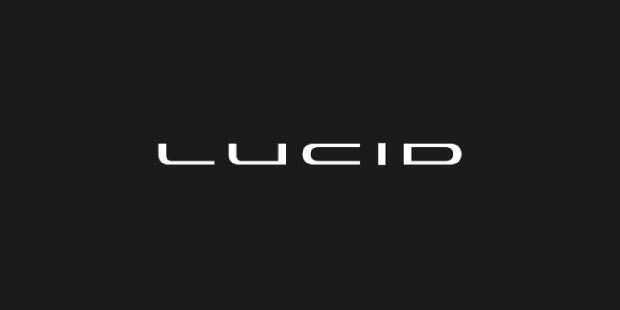 The newest entrant in the electric vehicle (EV) market is California-based Lucid Motors. Although it hasn't sold a single car yet, the hype for this EV startup has been massive with many seeing it as Tesla's eventual rival. The first batch of deliveries for the company's debut vehicle, the Lucid Air, is expected to roll out in October 2021.
Company Profile
Lucid Motors, operating under Lucid Group, Inc., is a vehicle manufacturing company based in California, United States. Aside from developing electric vehicles, Lucid Group is also involved with energy storage and equipment manufacturing.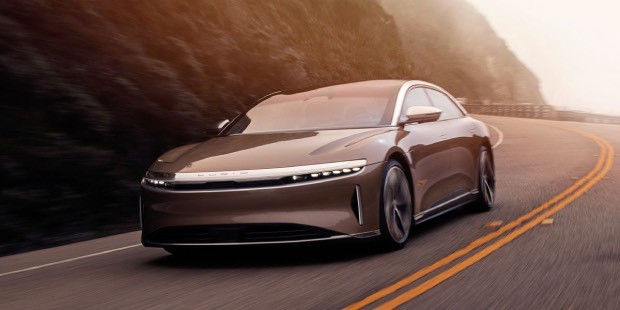 Founded in 2007 by former Tesla engineer Peter Rawlinson, Lucid Motors looks to become a major player in the EV market dominated by Tesla and established automakers such as Porsche, Audi, and General Motors. And it appears Rawlison is serious in his long-term goals with the startup already investing billions and planning to raise more funds after going public in July 2021.
Lucid will make its debut in the U.S. market with the Lucid Air then followed by the Air Dream edition. Both of the vehicles' exteriors feature an aircraft-inspired design with glass canopy roofs and a platinum finish. The interior meanwhile boasts a highly advanced dashboard with a floating display as well as interior proportions resembling that of an SUV. Both vehicles are capable of more than 4.5 miles per kWh with the Air Dream already confirmed to go 520 miles on a single charge, the longest by an electric car in the market today.
The Air will be priced at $77,400 while the Air Dream at $169,000 excluding federal tax cuts. The said vehicles will compete directly with Tesla's popular products, the Model S base model ($79,990) and its high-end Plaid ($139,990). The company is already planning to develop a cheaper base model priced around $4,000 to $5,000 as well as an SUV which is expected to begin production in 2023.
With 13,000 reservations across all models so far, Lucid is expecting to produce more than 500,000 units per year by 2030. The electric sedan startup has already partnered with LG Chem to supply battery cells as well as Electrify America (owned by Volkswagen) for vehicle charging. Electrify America has 800 charging station sites with 3,500 chargers by the end of 2021.
Lucid Motors is headquartered in Newark, California and also operates in 24 other locations in the United States. It employs a total of 2,400 employees.
History
Rawlinson initially founded Lucid Motors as a battery company called Atieva back in 2007. A few years later, he decided to switch to electric vehicles and rebranded the company to Lucid Motors.
In 2016, the company announced that it would be constructing a $700 million manufacturing plant in Casa Grande, Arizona. The massive plant is expected to produce 380,000 units per year.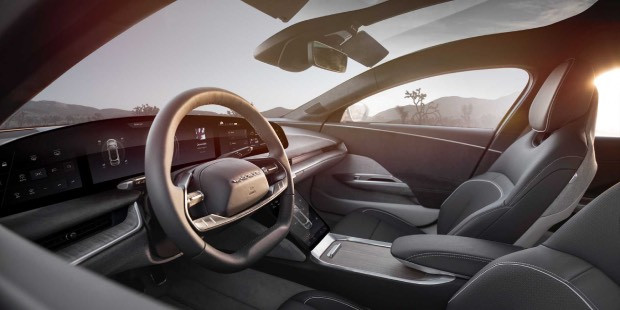 In 2018, the company began talks with the Public Investment Fund of Saudi Arabia for a $1 billion investment. The deal was completed in 2019.
In July 2021, Lucid Motors went public in the New York Stock Exchange through a reverse merger with a special purpose acquisition company (SPAC) Churchill Capital Corp IV. The merged company is now valued at around $24 billion.
The first batch of Lucid electric cars will be delivered by October 2021.
Founder
Peter Rawlinson is Lucid's chief executive officer and chief technology officer. He joined the company in 2013 and was promoted to CEO in 2019.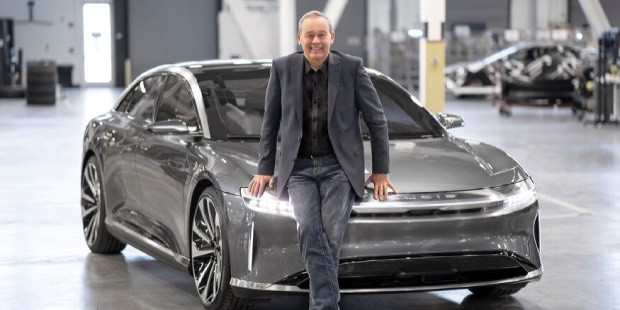 A graduate of Imperial College London Rawlinson previously worked for multiple UK-based automotive companies, including Lotus and Jaguar. He later joined Tesla in 2009 and was later promoted to vice president of vehicle engineering. He is one of the persons responsible for developing the Tesla Series S.
Revenue
Lucid Motors has yet to sell a single vehicle but it already has more than 13,000 reservations for its Air and Air Dream models.
Competition
Aside from Tesla, Lucid Motors is also competing with EV models from top automakers Porsche, Audi, and General Motors.
Tesla is by far Lucid's biggest competitor. The Elon Musk-run EV giant has already unit sold more than one million units with 509,000 units sold in 2020 alone amid a global pandemic. One of its units, the Model 3, is the 16th best-selling car and the top-selling EV in the world with 439,000 units sold in 2020. Only established in 2003, Tesla has made massive strides in recent years and is expected to continue developing more vehicles (Cybertruck and Semi) as well as invest in other tech including artificial intelligence.
General Motors (GM) recently announced it will be investing $35 billion in electric and autonomous vehicles by 2025. It currently has multiple EVs in the market, including the Chevrolet Bolt, Chevrolet Bolt EUV, Hummer EV, and Hummer EV SUV. It also sells compact EVs in China in partnership with the state-owned SAIC.
Volkswagen-owned Porsche and Audi are also two carmakers that control a good chunk of the EV market. In Q2 2021, Porsche's Taycan model sold 10,700 units (up 107% from the previous year) while Audi's e-tron sold 6,800 units (up 140% from 2020). Porsche is planning to invest more in EVs through its powertrain strategy which also includes investments in ??plug-in hybrid models and internal combustion engines.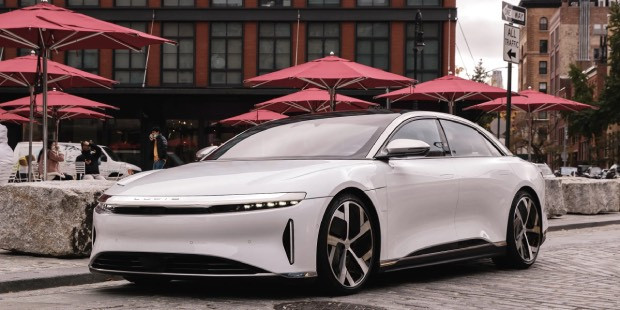 Volkswagen Group, which also owns Volkswagen, SEAT, SKODA, Bentley, Bugatti, Lamborghini, and Ducati, is expecting half of its global vehicle sales to be battery-powered by 2030. Volkswagen is Europe's largest carmaker averaging €250 billion in revenues each year.
In Closing
Lucid Motors is set to make a big splash in the automotive market. Whether it overtakes Tesla remains a big question but it has already made a strong start and looks to keep the momentum going.
Full Name :

Lucid Motors
Founded :
Founder :

Peter Rawlinson
CEO :

Peter Rawlinson
Industry :
Sector :
Country :

USA
Website :
Want to Be Successful?
Learn Secrets from People Who Already Made It
Please enter valid Email