Evermos SuccessStory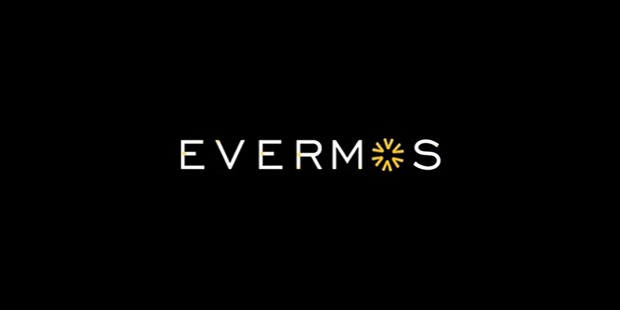 With ecommerce seeing massive growth around the world, one Indonesian startup looks to take advantage by providing a platform for halal-focused sellers to grow their brands. Founded in 2018, Evermos is a company that currently works with over 500 brands to sell halal products to millions of Muslim citizens in the country.
Company Profile
Evermos Inc. is a social commerce startup based in Jawa Barat, Indonesia. It developed a platform where Indonesian Muslim retailers can sell halal products within a single app.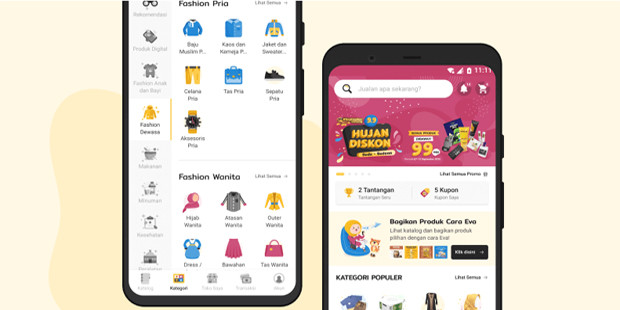 Much like the rest of Southeast Asia, Indonesia has seen massive ecommerce growth in the past few years. And with the Coronavirus pandemic forcing people to stay at home, the rate of online purchases has only doubled in 2020 alone. The country is also home to Tokopedia and Gojek, two ecommerce platforms that recently merged to form GoTo Group, one of the largest ecommerce companies in the region valued at around $18 billion.
Evermos is one startup that looks to replicate GoTo Group's success by providing a niche service for Indonesian consumers. Specifically, it developed an online commerce platform where individual sellers and small companies can set up their online stores to sell different kinds of halal products. And with Indonesia home to more than 200 million Muslims, Evermos has the opportunity to grab the majority of the market share if it continues to expand in the next decade.
Over 12,000 products from 600 brands and 100,000 resellers are sold on the Evermos app ranging from food & drinks, health, men & women's fashion, beauty products, and worship equipment. Users can also apply for credit and pay bills on the app. Some of the popular local brands in Evermos include Quran Cordoba, Wardah, Zoya, Rabbani, Elzatta Hijab, and Kintakun Collections, among many others. Premium resellers, aside from getting perks such as discount coupons, shopping points, and referral commission, can earn up to IDR 3.6 million ($250) per month.
Entrepreneurs Ghufron Mustaqim, Iqbal Muslimin, Ilham Taufiq, and Arip Tirta founded Evermos in late 2018 with the hopes of countering high retail prices in Indonesia. Retail brands have responded well with hundreds of brands now switching online and catering to consumers in 500 Tier 2 and Tier 3 cities, mostly in Java. With the app's growing presence, the founders are constantly tweaking the app's AI-powered tech, resulting in more personalized recommendation tools and better logistic services.
Evermos is headquartered in Bandung, Jawa Barat and employs around 300 employees.
Industry Profile
Indonesia's ecommerce market is expected to grow until 2024. A compounded annual growth rate (CAGR) of 19.2% is seen between 2020 and 2024, with the market expected to be valued at IDR 707.6 trillion ($51 billion) by the end of the period.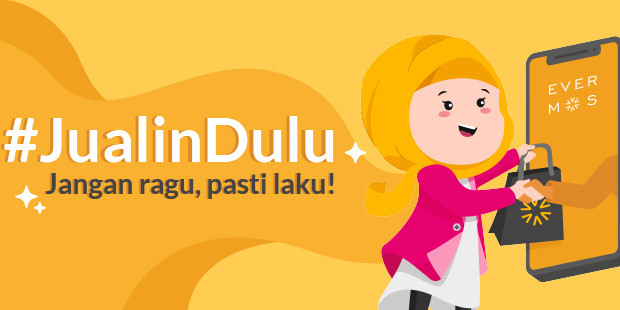 The global ecommerce market will also see a similar trend, growing at a CAGR of 11.34% ($6.07 trillion valuation) by 2024. Increased online shopping due to the COVID-19 pandemic, the upsurge of disposable income, and the rising usage of smartphones and the internet are the three biggest factors of the upward trend.
History
Evermos was founded in November 2018 by Entrepreneurs Ghufron Mustaqim, Iqbal Muslimin, Ilham Taufiq and Arip Tirta.
In 2019, Evermos had already grown into a network of 20,000 paid resellers across every province throughout Indonesia. It also obtained an $8.25 million Series A funding from Jungle Ventures, Shunwei Capital, and Alpha JWC Ventures.
In September 2021, Evermos funding grew by $30 million through a Series B funding round led by UOB Venture Management's Asia Impact Investment Fund II. Other participants included IFC, MDI Ventures, Telkomsel Mitra Innovation (TMI), and Future Shape, along with previous investors Jungle Ventures and Shunwei Capital.
Currently assisting 100,000 halal focused resellers, the company aims to onboard a million resellers by 2025.
Founders
Tirta is Evermos' president while the other founders also oversee daily operations in the company. Tirta previously co-founded the online accommodation platform Bobobox with Muslimin in early 2018.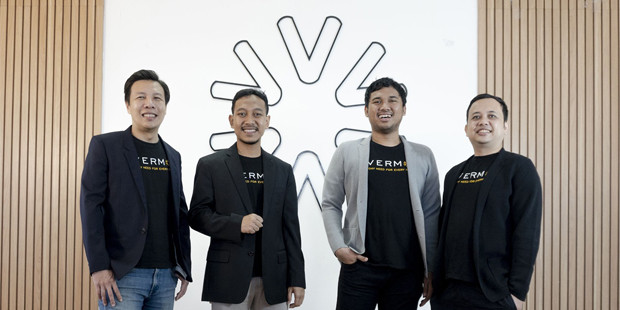 As for their education, Tirta is a graduate of Stanford University with a degree in scientific computing, Mustaqim is a graduate of Gadjah Mada University (international relations degree), Muslimin is a graduate of Telkom Institute of Technology (degree in computer science), and Taufiq is a graduate of Indonesia University of Education (biology degree).
Revenue
Evermos has not disclosed revenue numbers since launching in 2018.
Competition
Evermos competes with local ecommerce startups such as Super (Super Application), KitaBeli, and RateS as well as Indonesia's largest ecommerce platform Tokopedia.
Founded in 2018, Super provides a platform where wholesalers can sell and ship different products at affordable prices and low shipping rates. The app welcomes wholesalers of groceries, basic necessities, and digital goods. The startup recently obtained an IDR 405 billion ($28 million) in a Series B funding round led by Softbank Ventures Asia.
RateS was founded in 2016 and is already one of the biggest online reselling platforms in Indonesia. More than 50,000 products from 42,000 resellers are currently listed on the app. Zero capital is required with the app being free to use as well.
Only launched in 2020, KitaBeli is the newest ecommerce startup in the country. The social media commerce app, which recently raised a $10 million Series A funding led by Go Ventures, is currently focused on selling fresh produce and fast-moving consumer goods (FMCG).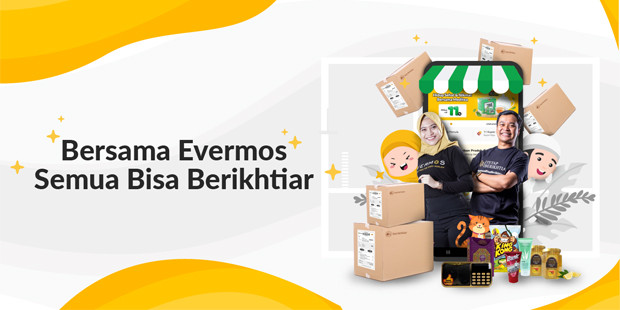 Tokopedia currently has the largest market share in Indonesia's ecommerce industry. After its merger with ride-hailing service Gojek at around $18 billion, the joint social commerce firm is expected to have a gross merchandise value of $125 billion by 2025. In 2018 alone, Tokopedia generated $12.2 billion in revenues and also secured a $1.1 billion investment from investment giants SoftBank and Alibaba Group.
In Closing
With the Indonesian ecommerce industry surging, Evermos has managed to find a niche by being the top halal commerce app in the country. And as it continues to see consistent growth, the future is bright for the Jakarta-based startup.
Full Name :

Evermos
Founded :

2018
Founder :

Ghufron Mustaqim & Arip Tirta
CEO :

Arip Tirta
Industry :
Sector :
Country :

Indonesia
Website :
Want to Be Successful?
Learn Secrets from People Who Already Made It
Please enter valid Email