Coursera SuccessStory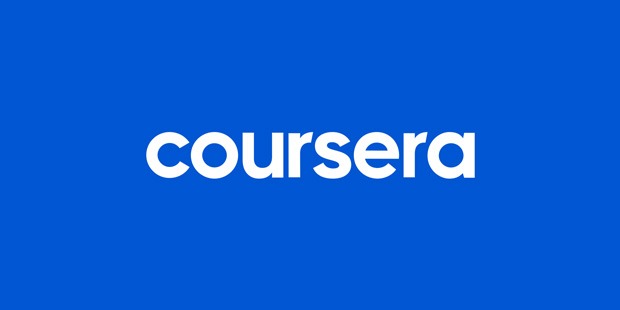 With online learning surging during the Coronavirus pandemic, Coursera has become one of the most preferred platforms for individuals looking to enroll in quality and affordable online courses. Today, Coursera is valued at $5 billion and is set to go public sometime in 2021.
Profile
Coursera Inc. is a technology company based in California, United States. It developed a massive open online course (MOOC) which is a platform where individuals can access a variety of learning courses developed by universities and companies for a fixed fee.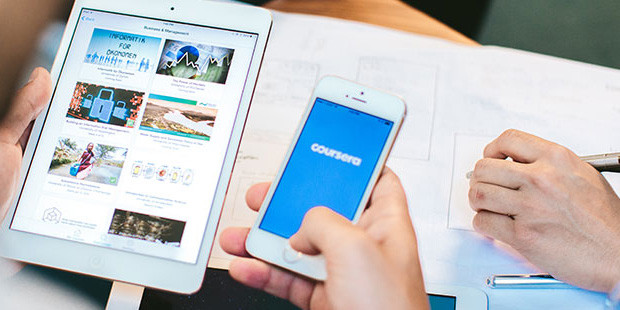 Coursera was founded in 2012 by Stanford University professors Andrew Ng and Daphne Koller. Seeing the massive potential of online education especially with the convenience and accessibility it brings to both teachers and students, Ng and Koller initially launched Coursera with Stanford, Princeton, University of Michigan, and the University of Pennsylvania as its first clients.
Growth has been fast for the California-based company. Forging a partnership between Stanford, Princeton, Michigan and Pennsylvania was only a small step for what the company would achieve nine years later. Today, Coursera has over 229 partners in 54 countries around the world. Among these partners include Yale University, Duke University, University of Virigina, and University of London. Over the years, partnerships have extended to companies as well. Large companies such as Google, Amazon, Facebook, and Goldman Sachs are now offering a variety of courses in the Coursera app. Today, the company offers a total of 6,533 courses for its more than 73 million members.
Coursera courses are the primary money-makers for the company. Technical or specialization courses usually fall between $39 to $89 on monthly subscriptions while online degree programs cost around $15,000 to $30,000. But for users on a budget or those who are just trying out the platform, the company also offers around 3,000 free online courses.
With the Coronavirus pandemic forcing governments to temporarily suspend physical classes, universities have shifted their focus online. Although a majority of educators and students are not yet accustomed to holding and attending classes, most are slowly adjusting to what may be considered the "new normal" for at least the next few years. But what may be considered to be a complicated situation for students is the opposite meanwhile for professionals who are looking at Coursera's large library of online courses to further enhance their skill sets.
Despite the struggles that universities face when it comes to holding online classes, the pros still outweigh the cons. Students no longer have to commute going to schools and can accomplish all of their learnings within the confines of their own homes. Additionally, aside from their subjects they also learn new skills from managing numerous productivity tools such as Skype, Zoom, Dropbox, and Trello, among many others.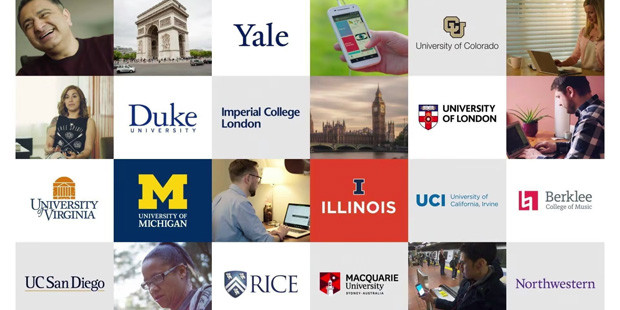 With online education experiencing a major surge in 2020, Coursera had its most busiest and profitable year since being launched in 2012. Since March, more than 21 million learners have joined Coursera, a massive 353% increase from the same period in 2019. Additionally, the company also saw a 444% increase in course enrollments (50 million) during the same time period. Currently valued at $5 billion after raising $130 million in July, Coursera is seeking to expand operations by going public on an unspecified date in 2021.
Coursera is headquartered in Mountain View, California, and also operates an office in London, United Kingdom. The company employs a total of 2,400 employees in its two locations.
History
Coursera was founded in 2012 by Andrew Ng and Daphne Kollner. They resigned from their full-time jobs at Stanford to launch the company that would become Coursera. In the same year, the startup raised $16 million in its first public round led by Kleiner Perkins Caufield & Byers and New Enterprise Associates.
Between 2013 and 2019, Coursera continued to raise more funds including a Series B World Bank Group funding and a Series C EDB Investments funding. The company also grew exponentially during this time. Venture capitalist Jeff Maggioncalda was appointed as CEO in 2017 after Ng and Koller moved to chairmanship roles. Koller would leave the company in 2019.
In 2020, the company raised $130 million in a Series F funding round led by NEA. Other investors also participated including Kleiner Perkins, SEEK Group, Learn Capital, SuRo Capital Corp, and G Squared. The funding raised the company's valuation to $2.5 billion.
In March 2021, the company officially filed for an IPO in the U.S. stock market but a specific stock market debut is still to be determined. Bloomberg also reported that the company's valuation had grown to $5 billion.
Founders
Ng and Koller no longer oversee Coursera's daily operations but the former has stayed on as the company's chairman. Ng is now the CEO of AI startup Landing AI while Koller is the CEO of biotechnology startup Insitro. Despite being focused on other ventures, Ng still has a strong connection with the company. His two courses, "Machine Learning" and "Neural Networks and Deep Learning" are two of the most popular courses in Coursera today.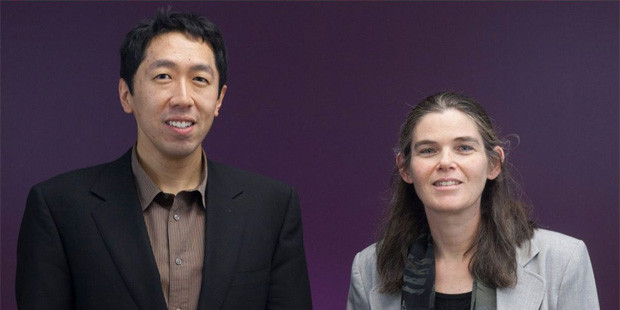 Ng received his PhD from the University of California, Berkeley while Koller received her doctorate from Stanford. Koller also finished her postdoctoral research at UC Berkeley. The two then proceeded to teach computer science at Stanford before founding Coursera.
Coursera CEO Jeff Maggioncalda joined the company in 2017 after Ng and Koller decided to step up down from their respective roles. Maggioncalda is a Silicon Valley veteran, founding financial planning firm Financial Engines in 1996 while becoming a board member at Silicon Valley Bank in 2011.
Revenue
In July 2020, Coursera forecasted that year-end revenues would cross $200 million by the end of the year.
Competition
Udemy is Coursera's biggest competitor but it also faces competition from other MOOC providers. Among these companies include LinkedIn, and edX.
Udemy was founded in 2010 and has over 40 million students, 155,000 courses, and 70,000 instructors as of February 2021. Course enrollments have also reached 480 million. The California-based company recently raised $50 million is now valued at $3 billion.
Although LinkedIn is more of a social networking site for professionals, it also runs an e-learning platform called LinkedIn Learning which is the result of the acquisition of online learning company Lynda. LinkedIn acquired Lynda in 2015 for $1.5 billion with the hopes of expanding its career development capabilities. Lynda was later rebranded as LinkedIn Learning which has now over 5,000 courses and 27 million users.
Unlike Coursera, Udemy, and LinkedIn, edX is a non-profit MOOC provider. It was founded in 2012 and runs on an open-source software platform. Around 160 schools, nonprofit organizations, and corporations offer courses in edX which has now risen to a total of 3,000. EdX currently has 35 million users and 15,000 instructors.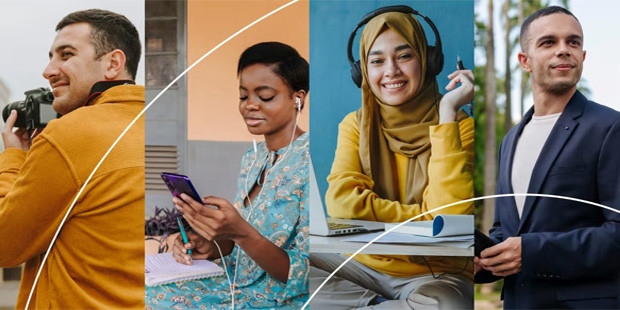 With a Coursera IPO on the horizon, the company has been beating all expectations since it was founded in 2012. And with more individuals looking to take their learnings online, Coursera is set to have an even brighter future.
Full Name :

Coursera
Founded :

2012
Founder :

Andrew Ng and Daphne Kollner
CEO :

Jeff Maggioncalda
Industry :
Sector :
Country :

USA
Website :
Want to Be Successful?
Learn Secrets from People Who Already Made It
Please enter valid Email