Grab SuccessStory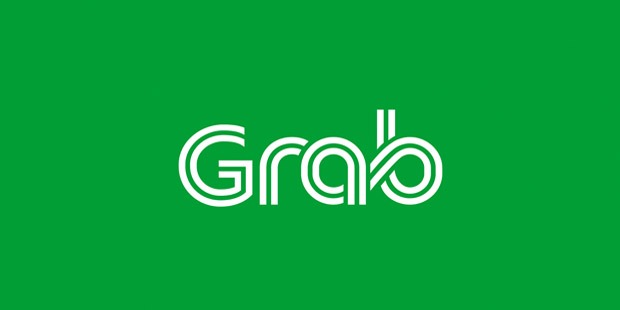 Initially starting off as a taxi-hailing service in Malaysia, Grab Holdings has become a company that has expanded into providing numerous consumer services, including ride-sharing, food and package delivery, and online payments, among many others. Grab has grown exponentially since being launched in 2012 and has become Southeast Asia's most valuable startup having a valuation of $16 billion. Even with its meteoric rise, the company is looking to grow even further and is set to go public in the U.S. market sometime in 2021.
Company Profile
Grab Holdings Inc. is a technology company based in Singapore. Grab is a holdings company that operates numerous subsidiaries including Grab Transport (taxi, private car, motorcycle, and ride-sharing services), GrabFood (food delivery), GrabMart (essentials delivery), GrabExpress (parcel delivery), GrabPay (online payments), GrabInsure (insurance), GrabRewards (rewards program), and GrabGifts (gift cards).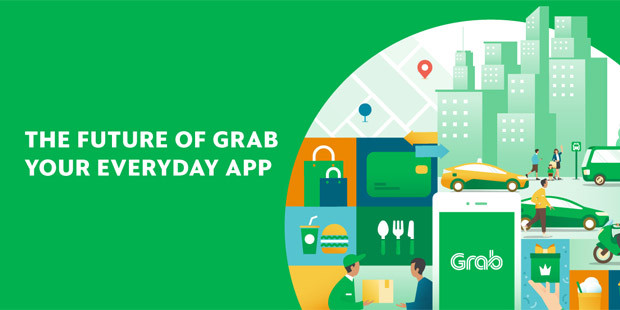 Initially starting off as GrabTaxi, the company underwent a rebranding in 2016 as it looked to offer other services beyond ride-hailing. But the company wouldn't be where it is today if didn't offer a successful platform where passengers can simply book a ride with a few taps on their smartphones.
With the Grab app, booking is as easy as pinning your current location and the location where you want to be dropped off. The app's GPS feature also helps drivers transport passengers much faster as they can use the said GPS to find routes with fewer traffic congestions and road obstructions. Safety and security issues that have plagued taxis for decades have also been greatly reduced with the help of the Grab driver tracking option. Once a booking is made, Grab tracks the vehicle's entire journey and records both the contact details of the driver and passenger.
With the company's apparent overnight success, it wasn't long before it added cars, motorcycle taxis, and carpooling to its transportation portfolio. And after the company was rebranded in 2016, more services were added such as delivery (food, groceries, and parcels), digital payments, and insurance. A Grab service for online ads which aims to help businesses grow their online presence is also being offered by the company.
The Grab ecosystem essentially allows users to integrate all of their transactions in a single go. Users can utilize GrabPay to pay for booking as well as settle payments for other services. Users can also accomplish multiple transactions, for example purchasing groceries using GrabMart while also booking a car or motorcycle taxi at the same time. GrabPay, in particular, is the company's mobile wallet feature where users can accomplish cashless payments for Grab services. Users can easily top up their GrabPay wallets by linking their debit or credit cards to the app.
Grab currently operates in eight countries in Southeast Asia including Malaysia, Singapore, Indonesia, Thailand, Vietnam, Philippines, Myanmar, and Cambodia. Even with the Coronavirus causing governments to temporarily shut down ride-hailing services, it didn't stop Grab from having a banner year in 2020. With restaurants closed for dine-in as well as grocery stores and logistics companies providing limited services, Grab's fleet of around three million drivers took over, making sure people stuck at home are still provided with fast and efficient services.
Confident of its growing presence as a multi-service platform, Grab founder and CEO Anthony Tan has announced that the company will go public in the United States stock exchange in 2021. Specifically, it intends to merge with a New York-listed special purpose acquisition company (SPAC) controlled by Altimeter Capital Management with the merger expected to raise $4.5 billion in cash the increase the combined entity's valuation to $40 billion. Altimeter Capital Management is a Silicon Valley investment firm known for investing in late-stage technology companies.
Grab operates in two headquarters: one in Queenstown, Singapore, and another in Selangor, Malaysia. The company also has offices in the eight locations it operates in Southeast Asia. The company employs around 32,000 employees which comprise both corporate office workers and drivers.
Industry Profile
Ride-hailing has come a long way since taxis first began transporting passengers in the late 1800s. Today, taxis aren't the only vehicles providing these services but also private cars as well as motorcycles and micromobility vehicles. Some companies are even offering shared transportation services (carpooling) where multiple passengers going to different locations can book a single car or taxi. Technology has essentially spearheaded the advancements seen in transportation today and looks to again play a big role in the further development of ride-hailing or ride-sharing in the future.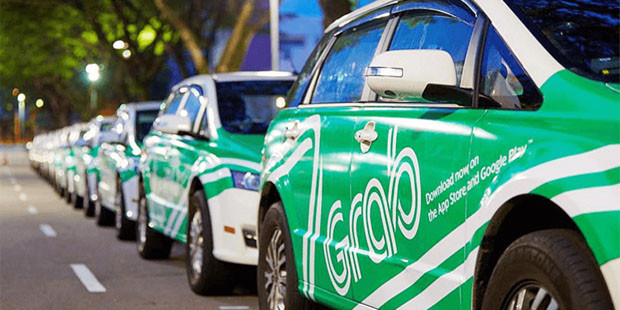 After a rough 2020 where ride-hailing companies in the world temporarily ceased operations due to the Coronavirus pandemic, the industry is projected a strong comeback. The global ride-hailing market was valued at $36.4 million in 2017 and is projected to grow 16.5% percent by 2025 with a valuation of $126 million. North America was cited as the highest contributor to the global market in 2017. Although these numbers will likely decrease due to the economic implications of COVID-19, industry growth is still expected to be positive.
Current players such as Uber, Didi Chuxing, Lyft, and most importantly, Grab are also projected to maintain their status as the world's largest ride-hailing companies but not without some changes that need to be done. Although these companies will continue to rely on the tried-and-tested ride-hailing model (i.e. convenient and accessible door-to-door traveling), continued investments in artificial intelligence (AI), as well as integration into other services, will be big factors in how these companies will operate moving forward.
History
Grab was founded by Anthony Tan and Hooi Ling Tan in 2012. Anthony came up with the idea of launching a ride-hailing service while finishing his master's program at Harvard Business School. After teaming up with Hooi Ling Tan and securing a $25,000 grant from Harvard Business School, the two then launched the "MyTeksi" app in Malaysia.
MyTeksi was rebranded as "GrabTaxi" in 2013 and began expanding to other countries in the region, including the Philippines, Singapore, and Thailand. A year later, GrabTaxi launched operations in Vietnam and Indonesia while also launching personal car service GrabCar.
In 2015, GrabBike was rolled out in Vietnam and Indonesia while GrabCar+ (later rebranded as GrabCar Premium) was launched in the Philippines. GrabBike gives the option for riders to choose motorcycles/motorbikes as their preferred transportation service while GrabCar+ lets users ride in more high-end or premium vehicles.
In 2016, the company was rebranded as "Grab" which now consisted of its vehicle and document delivery services. In the same year, the company introduced a feature where drivers and riders can communicate with each other in the app.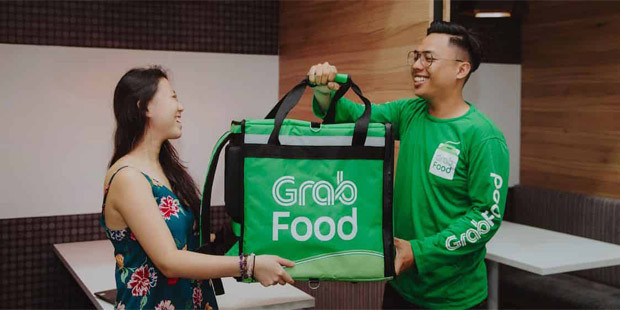 In 2018, Grab launched GrabFood and also invested in digital payment service OVO to compete with Indonesian rival Gojek.
In 2019, Grab announced that it will be building a new corporate office in Singapore. The new headquarters, which is located in the one-north business park in Queenstown, cost $135 million and became operational at the end of 2020.
During the Coronavirus surge in 2020, the company expanded GrabMart and GrabAssistant (on-demand concierge) while also donating $40 million in relief efforts to all of its locations in Southeast Asia.
In January 2021, the company's financial arm Grab Financial Group managed to raise $300 million from South Korea-based Hanwha Asset Management. The investment was fresh off news where Grab together with Singapore Telecommunications just obtained a digital banking license in Singapore. A few months later, the company indicated that will go public in the U.S. stock exchange by merging with Altimeter Capital Management.
Founders
Anthony Tan is Grab's chief executive officer while Hooi Ling Tan is the company's chief operating officer. Hooi Ling has extensive work experience before co-founding Grab, including working as an associate for McKinsey & Company as well as being named in the board of trustees on the National University of Singapore, Singapore Economic Development Board, and Wise Ltd. She was also the senior director for pricing intelligence and monetization for tech giant Salesforce.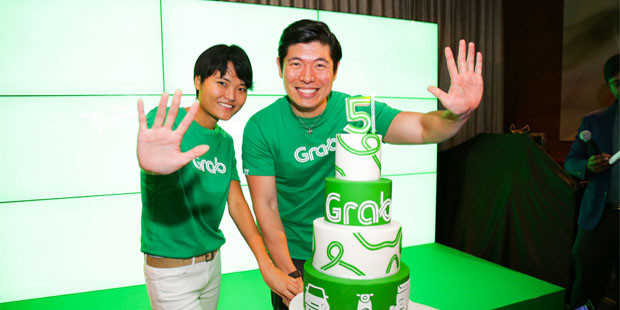 Aside from obtaining her master's from Harvard Business School, she graduated with a mechanical engineering degree from the University of Bath. Grab CEO Anthony Tan meanwhile has an economics degree from the University of Chicago as well as a master's from Harvard.
Other Company Executives
Some of Grab's most notable executives include Ming Maa (president), Ankur Mehrotra (managing director for Grab Financial Group), and Philip Crew (head of investments & new business). Maa has over two decades of holding significant positions in multinational companies including Goldman Sachs, SoftBank, Universal Studios Japan, and NASA. He holds both a bachelor's and a master's degree from the Massachusetts Institute of Technology (MIT).
As for Mehrotra and Crew, the former previously worked for Standard Chartered Bank and the International Monetary Fund while the latter worked for numerous investment firms including Citadel Investment Group and BlackRock Financial Management. Much like Maa, Crew holds a master's degree from MIT.
Revenue
Grab Holdings reported a 70 percent jump in revenue in 2020. The company specifically reported significant growth during the third quarter of 2020 where group revenue had risen to 95 percent pre-COVID levels with 50 percent coming from its food business (including GrabFood which saw revenue nearly triple based on year-on-year numbers).
Competition
Although Grab has seen exponential growth in the past few years, it is facing stiff competition from other ride hailing companies. It competes with Uber, Didi Chuxing, and Lyft in the global market while it goes against Gojek and Mai Linh in the Southeast Asian market.
Didi Chuxing (also called "DiDi") is currently the world's largest ride-hailing company. Aside from controlling 90% of the Chinese market, it also averages 30 million rides per day, twice as much as its nearest competitor Uber (14 million). The company has managed to control the majority of the global market even without operating in the United States, providing cab and private car services for riders in Brazil, Mexico, Australia, Japan, Chile, Colombia, Costa Rica, Panama, and most importantly, its home country of China.
Similar to Grab, DiDi has also indicated plans to go public in 2021. The company is currently valued at $62 billion and is raising $1.5 billion in debt financing in preparation for its upcoming IPO. In 2020, Japan-based investment giant SoftBank invested $500 million in DiDi which the latter has reported it will use to fund the further development of its self-driving units. DiDi had already begun rolling out self-driving cars in Shanghai.
Uber and Lyft are two American-based companies that have made significant strides in the ride-sharing market. Uber, in particular, has a global presence similar to DiDi wherein it caters to passengers from multiple locations around the world. In fact, Uber overtakes DiDi in terms of market presence as it operates in 900 metropolitan areas and 70 countries. On the other hand, Lyft operates in around 650 cities in the U.S. and Canada and is the second-largest ride-hailing company in the Americas only next to Uber.
Uber and Lyft also offer food delivery services with the former having package delivery and freight transportation in its portfolio. Uber partnered with micromobility startup Lime to offer electronic scooter services in the U.S. The deal includes Uber selling off its own electric bike and scooter subsidiary Jump to San Francisco-based Lime. Uber also sold off its Southeast Asian operations to Grab in 2018 and what is considered to be the largest transportation acquisition in the region.
When it comes to regional competitors, Grab is facing competition from Gojek and Mai Linh. Gojek was founded in 2010 and is one of the top ride-hailing companies in Indonesia with 29 million users. It offers motorcycle and car-hailing services as well as digital payments and food/grocery delivery. Vietnamese Mai Linh Group, on the other hand, was founded as a taxi service in 1993 before branching out to other businesses including real estate, restaurants, and hotels.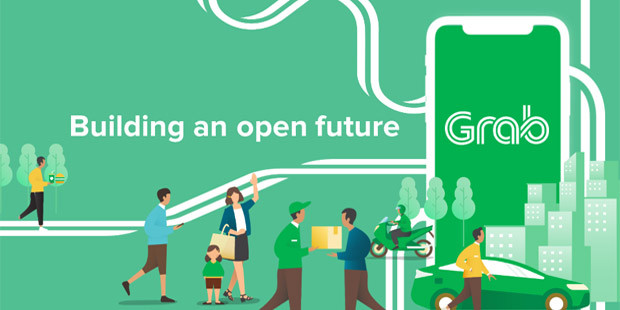 Gojek and Grab had been negotiating for a possible merger since February 2020 but talks broke down as the deal faced backlash from shareholders and government regulators. After the failed merger, Gojek has set its sights on another merger, but now with Indonesian ecommerce platform Tokopedia.
Final Thoughts
The story of one of Southeast Asia's most valuable companies is inspiring as it is impressive. But with Grab already indicating its long-term plans, it appears that the company isn't done building towards bigger and more sustainable success.
Full Name :

Grab
Founded :

2012
Founder :

Anthony Tan & Hooi Ling Tan
CEO :

Anthony Tan
Industry :
Sector :
Country :

Singapore
Website :
Want to Be Successful?
Learn Secrets from People Who Already Made It
Please enter valid Email