Alkami Technology SuccessStory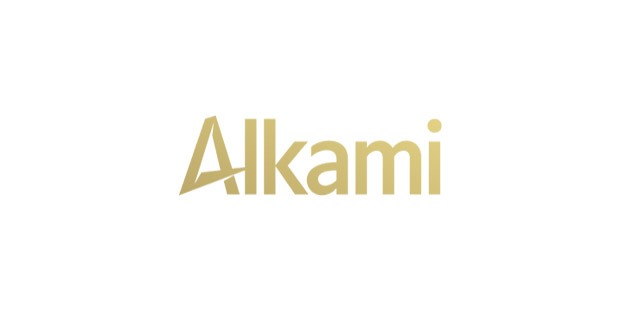 It isn't surprising that digital banking has taken off in the past decade. Aside from the convenience it provides for users, it also reduces brick and mortar costs for banks and other financial institutions. Texas-based Alkami Technology is a bank software provider that is currently aiding hundreds of banks and credit unions around the United States. The company is currently valued at $2.9 billion after a successful public offering that net more than six million worth of shares.
Company Profile
Alkami Technology Inc. is a technology company based in Texas, United States. It developed a cloud-based platform for banks and credit unions which they can use to offer digital solutions to their retail and business customers.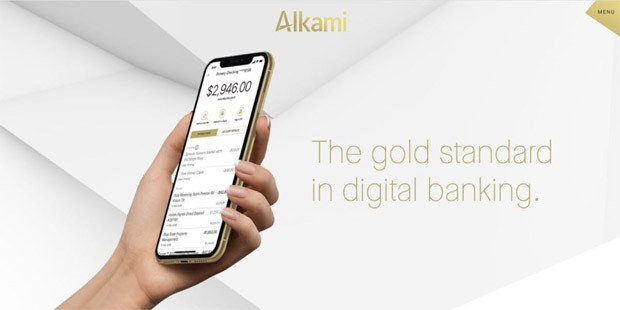 One company that is taking advantage of what is considered to be the future of banking is Alkami Technology. Founded in 2009, it has developed a software for financial institutions to significantly improve their digital banking capabilities. This software specifically refers to tools for money transfer capabilities, financial wellness, customer service, and security among others.
With the help of Alkami digital banking solutions, banks and credit unions can now offer more streamlined and secure banking services to their clients. This in turn allows users to accomplish all of their transactions within minutes compared to waiting in line for hours in physical banks.
With the goal of providing a seamless online banking experience, Alkami's continuous investment in technology also ensures that glitches and other app issues are prevented 24/7. "Our platform simplifies money movement and financial wellness, and provides deep user insights with our proprietary data engine", said co-founder Stephen Bohanon in a recent interview.
Alkami currently has a portfolio of more than 160 financial institutions and 9.7 million users across the United States, with clients including STAR Financial Bank, Connexus Credit Union, Vibrant Credit Union, Mountain America Credit Union, and First Tech Credit Union, among many others. Alkami mobile banking tech specifically targets banks with lesser assets (small and midsize banks) since the company believes that its digital solutions can help these smaller institutions compete with "megabanks" such as JPMorgan Chase, Bank of America, Citigroup, and Wells Fargo (also dubbed as the "Big Four").
After generating record-high revenue numbers in 2020 (as expected with millions of users utilizing mobile banking throughout the entirety of the pandemic), the company was primed for a strong IPO in early 2021. Specifically, the Alkami Technology IPO (shares closed at $43 per share after an initial IPO of $30) raised the company's valuation to $2.9 billion. Much like nCino's successful offering in the previous year, Alkami replicated the same success of its cloud-based digital banking competitor.
Alkami Technology is based in Plano, Texas and also operates an office in Ooltewah, Tennessee. The company currently employs 600 employees in its two locations.
Industry Profile
The Coronavirus pandemic which swept through the global financial sector only highlighted the need of financial institutions to go digital. Banks have already begun to invest in digital channels and will likely to do so in the years to come with more users preferring the flexibility and convenience that digital banking brings. One study forecasts that around 70 to 80% of new digital customers will change how traditional banks do business even after the pandemic is over.
Aside from convenience, digital banking also delivers the same experience that customers are accustomed to doing in traditional banks. From balance checking to peer-to-peer (P2P) payments, and even cash/mobile check deposits, digital banking makes it easy for users to accomplish all of their transactions online. For more personalized services, technology has also given way to the rise of virtual assistants who can now easily connect to clients with the help of dozens of video conferencing apps available in the market.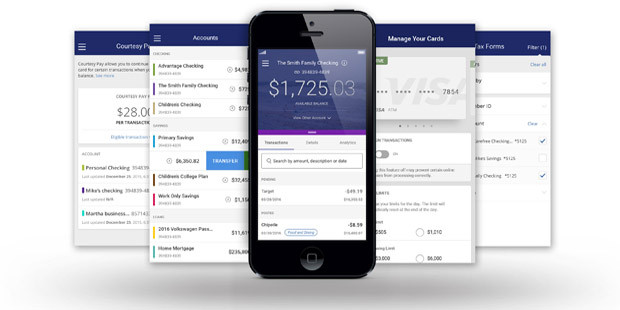 Security, which has always been a sensitive issue when it comes to mobile banking, has also seen a revamp in recent years with banks now incorporating multi-factor authentication to the user's mobile app and online bank account.
History
Alkami Technology was founded in 2009 by finance experts Stephen Bohanon and Gary Nelson with the hope of creating a platform where small and mid-size banks and credit unions can maximize the use of technology for their daily operations. Both Bohanon and Nelson have years of experience handling executive roles in various financial companies.

In 2011, The company obtained its first public investment after raising $3.7 million in seed funding. A year later, the company secured a $4.8 million Series A funding round led by Texas-based investment firm S3 Ventures. The investment company was founded in 2007 and has been investing in companies addressing large market opportunities in the information technology and medical industry.

In 2014, the company secured more than $47 million in public investments including a $13.8 million Series B funding round led again by S3 Ventures.

In 2015, New York-based Empower Federal Credit Union signed up with Alkami's Online Relationship Builder (ORB) program to deliver a more personalized service to its 150,000 members. ORB provides a highly advanced, unified platform that is compatible with common banking/credit union offerings and also features an intelligent content delivery system that delivers dynamic and real-time product marketing and cross-sell.

"We're particularly excited about ORB's extensive marketing capabilities, which will allow us to better target members with highly relevant offers", said VP for Information Technology Rebecca LeBlanc after the deal.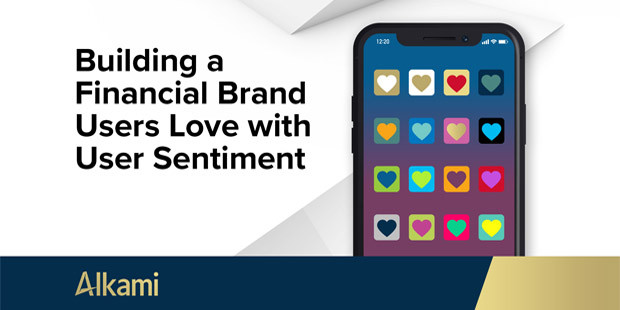 Idaho Central Credit Union, Desert Schools Federal Credit Union, Campus Federal Credit Union, and Open Technology Solutions all followed suit in the following year as it also integrated Alkami's ORB program into its current services. Desert Schools and Idaho Central Union are the largest credit unions in Arizona and Idaho with over $5.9 billion and $6.8 billion in assets respectively.
Between 2017 and 2018, Alkami secured $130 million in Series C and D funding rounds with both rounds led by Argonaut Private Equity. S3 Ventures, Wild Basin Investments, General Atlantic, and MissionOG also participated in the investment.
In 2019, Alkami raised $55 million in a Series E funding round led again by Argonaut Private Equity. In the same year, Alkami added Michigan-based Alliance Catholic Credit Union to its growing portfolio. The union has over $400 million on assets and currently caters to more than 43,000 members.
In an effort to obtain further funds, Alkami Technology raises $140 million in an investment round led by D1 Capital Partners. "Together we are creating and delivering winning digital solutions to our clients' customers, members and businesses." CEO Mike Hansen said after the investment which took place in September 2020. A month later, Alkami acquired fraud protection alert provider ACH Alert for an undisclosed amount
After filing for an IPO in early April 2021, Alkami went public on April 14 and secured nearly $3 billion in valuation after the first day of trading. Initially priced at $30, shares began selling at $41.26 before closing at $43. Stocks even soared as high as $49.32. All in all, the company managed to sell six million shares and can even grow further if underwriters opt to buy another 900,000 shares.
Founders
Stephen Bohanon is Alkami's Chief Strategy and Sales Officer while Gary Nelson sits as one of the company's board of directors. Both have been with Alkami since the very beginning and have driven the fintech company to the strong growth it is experiencing today.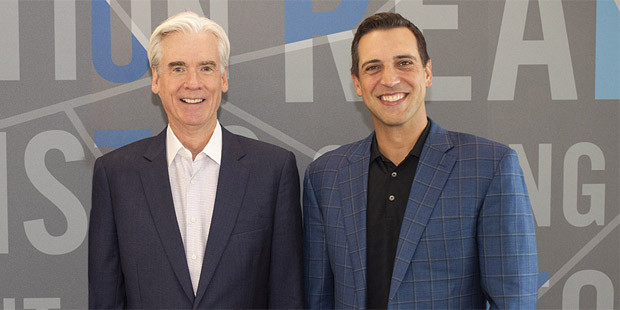 Bohanon, in particular, is one of the persons who has always been hands-on with the development and marketing of Alkami's products. Bohanon was an previously an executive for numerous financial and consultation firms including Catalyst Consulting and ACI Worldwide while Nelson was the previous CEO of Advanced Financial Solutions (AFS).
Other Company Executives
Mike Hansen was appointed as Alkami's Chief Executive Officer in 2013 and brings more than 45 years of experience in the banking industry. He served executive roles in KeyCorp and JPMorgan Chase and also was also the president of healthcare technology company T-System. Upon his appointment, Hansen established the Office of the Chief Executive (OCE) which is a group that enables customer and employee success, community responsibility, and shareholder returns.
Other executives include Mary Nelson (Chief Client Officer), Bryan Hill (Chief Financial Officer), and Marc Jones (Chief Technology Officer). Nelson has an MBA from Portland State University School of Business and was the former Client Serviceas (Americas) SVP of British financial services company Monitise. Hill held spent a decade at property/real estate management software provider RealPage where he was also the CFO for four years. As for Jones, he was the former CTO and VP of Product Innovation of cloud computing provider SoftLayer (later acquired by IBM and was rebranded as "IBM Cloud").
Revenue
Since being founded more than a decade ago, Alkami Technology has seen increased revenues every year. The company achieved a record-year in 2020 after generating over $130 million in revenues. Co-founder Stephen Bohanon had previously forecasted the company to generate $100 million in revenues and lure in more than 10 million banking users. Although new users fell just short, the company compensated in higher revenue numbers.
Funding of up to $400 million has helped Alkami expand its operations and generate consistent annual revenue numbers. And with its plans to file for an IPO, the company is looking to raise more funds to aid in its expansion efforts, eventually generating higher revenue.
Competition
Although Alkami is catering to more than a hundred institutions, it isn't the only banking software provider in the United States. Some of its competitors include NCR, Technisys, Q2, and nCino.
NCR Corporation (formerly known as the National Cash Register) is one of the oldest financial software companies in the United States. Initially founded as a company that manufactures and sells mechanical cash registers, NCR eventually adapted into a company that develops software for restaurants, retailers and banks. The company is also considered as one of the largest POS software providers in the world for retail and hospitality.
When it comes to digital banking, NCR powers an API-first platform that helps banks and their clients accomplish transactions anytime during the day or night. NCR caters to 15,000 banks and credit unions around the world including First Citizens Bank, Bay Federal Credit Union, Stanbic IBTC Bank, and ICBC.
Miami-based Technisys, best known for its next-gen digital banking platform "Cyberbank", has been providing digital solutions since being launched in 1995. Catering to dozens of banks including HSBC, Itau Unibanco, Rellevate Bank, and TAB Bank, Technisys assists more than 100 million customers across 16 countries around the world. The company recently acquired artificial intelligence (AI) firm Kona to further expand its digital banking capabilities. Kona was founded in 2015 and developed numerous AI-based solutions including chatbots and payment solutions, among others.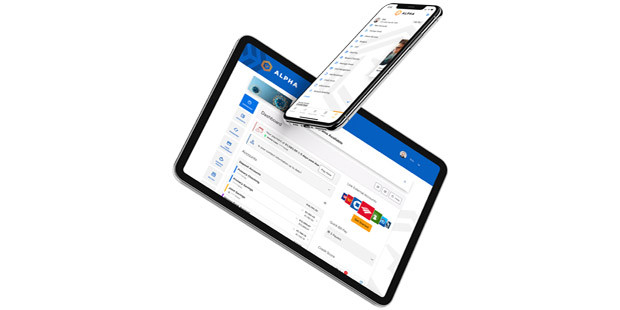 Q2 and nCino Bank Operating System are two also two companies that amassed a significant market share in the U.S. market. Both offer digital solutions similar to Alkami where banks can offer numerous as well as personalized services to their clients through a single app. According to its website, Q2 caters to nearly 30% of the top banks in the country, also stating that one of 10 digital banking customers use Q2's single banking platform. On the other hand, nCino has over 1,200 partner banks not just in the U.S. but in multiple countries around the world. Both companies are listed in the U.S. stock exchange (NASDAQ).
nCino's IPO in July 2020 became one of the most successful IPO for any fintech company in the past decade. Stock's surged 150% during the first day of trading, raising $89.2 million shares. The company opened at $71 and was trading as high as $77.20. After raising more than $89 million, nCino is now valued at $6.9 billion.
Final Thoughts
With its plans to go public, Alkami Technology has made it clear that it wants to further expand its operations. And with the help of its growing portfolio as well as more users shifting to digital banking, it won't be long before the company becomes a global industry leader.
Full Name :

Alkami Technology
Founded :
Founder :

Stephen Bohanon & Gary Nelson
CEO :

Mike Hansen
Industry :
Sector :
Country :

USA
Website :
Want to Be Successful?
Learn Secrets from People Who Already Made It
Please enter valid Email