Airtable SuccessStory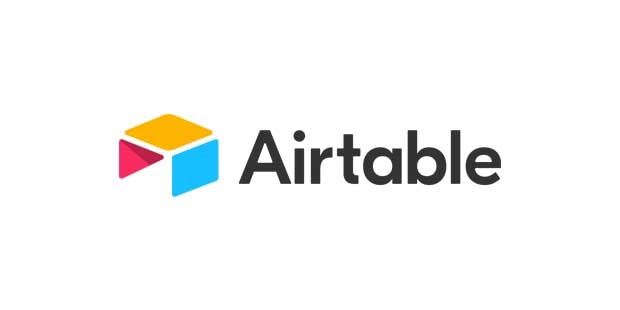 It has always been the norm for companies to create databases using spreadsheets. Airtable looks to change all of that by providing an online platform where users can create and share relational databases. With over 200,000 companies currently using the platform, spreadsheets may soon become a thing of the past.
Profile
Airtable Inc. is a technology company based in California, USA. It specializes in the development of a no-code database creation app.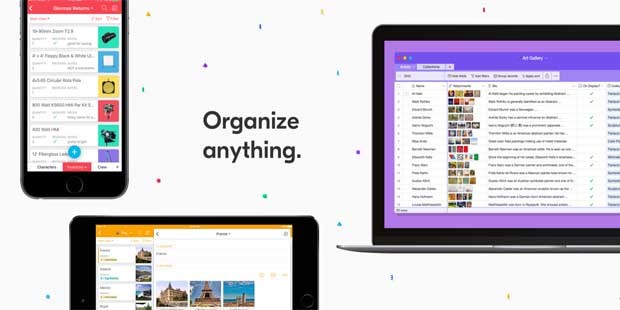 Organization is oftentimes an overlooked aspect when it comes to business operations. Companies tend to ignore organizing large amounts of data especially if the business is doing good. But this sort of habit can be detrimental in the long run and may even contribute to deep financial problems. This is where the creation of databases should be prioritized.
For the longest time, companies have turned to spreadsheets to create databases for data such as inventory, employee records, client lists, and financial data, among many others. Although it has mostly worked for the most part, it simply stores data and limits access for users looking to create functions that fit the company's needs. Generating SQL scripts for spreadsheets helps solve this issue, but not everyone can code and not everyone can understand code.
Airtable removes the limitations when it comes to creating databases and provides users an easy-to-use platform to create as well as share relational databases. At its core, Airtable still uses spreadsheets to create databases, but it adds certain features to make these databases more functional. For example, creating an employee database is made simpler since users no longer have to make different spreadsheets or store loads of information in a single spreadsheet. With this, users can easily browse and edit data without having to make major changes in the actual database itself.
When creating a relational database, Airtable relies on six components: bases, tables, fields, records, views, and workspaces. These components are not new for the people who have been accustomed to using Microsoft Excel or Google Sheets, but Airtable takes advantage of this familiarity in order to build a powerful yet highly-efficient platform. Another aspect that makes Airtable appealing is it's also a cloud-based collaboration tool where team members can access and edit databases anytime and anywhere.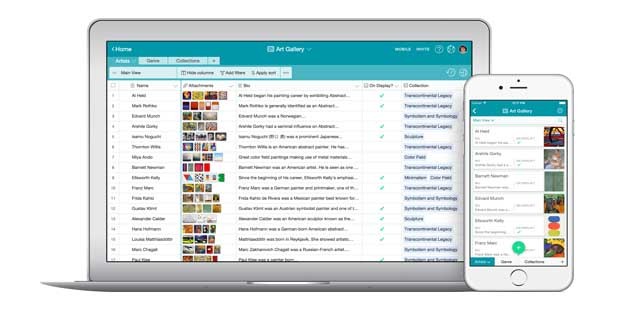 Founded in 2012, Airtable is looking more likely as a tech startup that is here to stay. Valuations have soared to $2.5 billion, one of the largest of any tech startup that was launched in the last 10 years. The company has an impressive client portfolio that includes Expedia, TIME, Netflix, Shopify, Cole Haan, and Medium. Aside from these big-name clients, over 200,000 organizations around the world are currently using Airtable.
Airtable is headquartered in San Francisco, California, and also operates offices in Austin, Texas, and New York, New York. The company employs around 300 workers in its three locations.
History
Airtable was founded in 2012 by Duke graduates Howie Liu, Andrew Ofstad, and Emmett, Nicholas. The three already had extensive experience in developing collaboration apps.
Airtable was officially launched in 2015 and raised $7.6 million in Series A funding led by Charles River Ventures (CRV). Other investors also participated in the investment round including celebrity Ashton Kutcher. In the same year, integration to iOS and Slack was also added.
In March 2018, Airtable raises $52 million in Series B funding. CRV again led the investment round with participation from Caffeinated Capital, Freestyle Capital, and Slow Ventures. A few months later, the tech startup went into a Series C funding round and raised $100 million. Thrive Capital, Benchmark, and Coatue Management led the investment in participation with existing investors CRV and Caffeinated Capital. With the $100 million investment, Airtable valuation soared to $1.1 billion, giving the company unicorn status.
In September 2020, the company raised its biggest public funding yet, $185 million during a Series D funding round. Thrive Capital was the leading investor with Benchmark, Coatue, Caffeinated Capital, and CRV also participating in the investment. The valuation of the company increased from $1 billion to $2.5 billion.
Founders
"It's one thing to create a product that is useful. It's another to create a product that is so much better that people change their habits." CEO Howie Liu referred to the habit as Excel and Sheets, but he has maintained optimism that users will eventually break the habit and eventually switch to Airtable. With over thousands of customers signing up, it might not be hard for Liu to convince users to make the switch.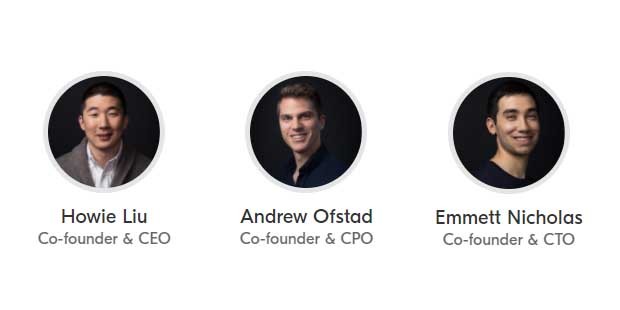 Liu co-founded Airtable with former Google product manager Andrew Ofstad and Microsoft software engineer Emmett Nicholas. The three had met at Duke University. Liu finished with Mechanical Engineering and Public Policy degrees while Ofstad and Nicholas finished with Electrical Engineering degrees.

While at Google, Ofstad led the redesign of Google Maps and also headed operations for Android. Liu and Nicholas meanwhile launched their own tech startups (Etacts and Stack Overflow respectively) before co-founding Airtable. Liu was also the Products Head at Salesforce for about a year.
Revenue
Airtable revenue is currently listed at $33.5 million. In 2018, revenues jumped 400% after it generated $20 million. With the company's fast revenue growth, investors are already looking ahead at a future Airtable stock. But CEO Howie Liu has mentioned he isn't open to the idea of Airtable going public just yet.
Competition
When it comes to no-code collaboration apps on the market, there are around hundreds. Although most of Airtable's competitors don't necessarily provide identical services, they still provide no-code work management and collaboration services, hence making them indirect competitors. Among these Airtable alternatives/competitors include Smartsheet, Fusioo, Notion, Zenkit, and ClickUp.
Smartsheet and Fusioo are currently two of the most popular project management tools around. Users can track and manage daily tasks, provide a variety of graphical data presentations (Kanban, Calendar, Gantt chart, etc.), and share files with either of the two platforms. Similar to Airtable, Fusioo enables users to customize online databases. Out of Airtable's main competitors, Smartsheet has the biggest capitalization and customer base: $6.6 billion market cap and a customer base of 3.6 million users including large companies Cisco and Starbucks.
Notion (Notion Labs), Zenkit, and ClickUp also have easy-to-use and highly-efficient project management tools and have become popular among organizations looking to migrate entire operations to the cloud. Aside from the usual collaboration features, ClickUp is known for its data import/export capabilities while Notion is also known for its analytics functionalities.
Although Airtable has already amassed thousands of customers every year, many companies still use Microsoft Excel and Google Sheets as their main database system. Excel has around 750 million users while Sheets has 250 million users.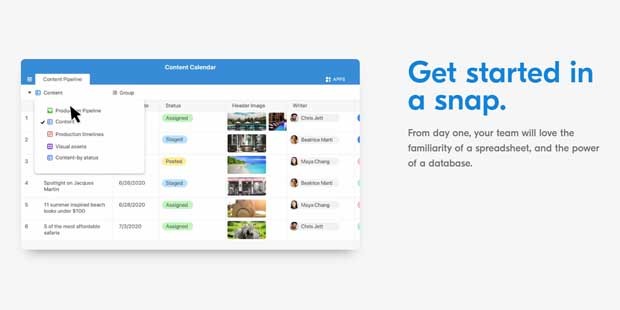 As Airtable experiences steady growth, more customers will likely use the platform in the future. This is only good news for the tech startup as it aims to completely replace spreadsheets with an easy-to-use, cloud-based relational database platform.
Full Name :

Airtable
Founded :

2012
Founder :

Howie Liu and Andrew Ofstad
CEO :

Howie Liu
Industry :
Sector :
Country :

USA
Website :
Want to Be Successful?
Learn Secrets from People Who Already Made It
Please enter valid Email