Checkout.com SuccessStory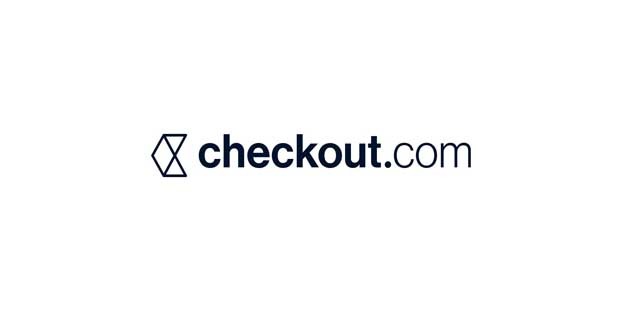 As online transactions soar and more businesses are leaning towards e-commerce, Checkout.com developed a technology where online payments can easily be managed in a single platform. The company has now become an industry leader in online payment technology and its impressive performance has resulted in valuations soaring to more than $5 billion.
Profile
Checkout.com is an online payments transaction and payment gateway company based in London, England. It specializes in the development of a technology where businesses can run and manage all their online transactions in a single platform.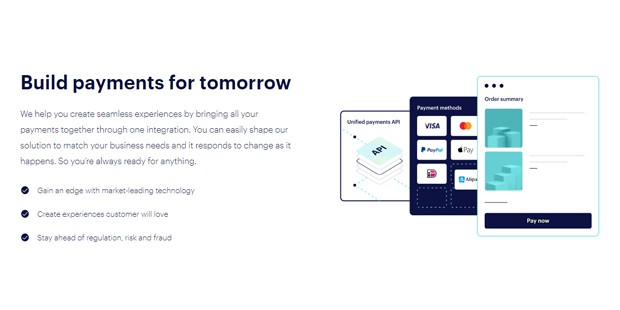 What Checkout.com basically does is seamlessly connect buyers, businesses, and online payment schemes so that payments will be processed quickly and possible fraud will be detected at the earliest time possible. As the buyer makes their payment, Checkout.com encrypts and verifies the mode of payment whether it be a credit card or digital wallet. Once the verification process is complete the transaction will be approved and the business will receive the payment in a few hours. Although the business will not receive the payment immediately, the entire process that involves verifying and approving of the said payment is accomplished within seconds.
The UK fintech company supports dozens of online payment methods which are commonly used in more than 150 countries. Among these payment methods include major debit/credit cards such as Visa, Mastercard, Discover, and American Express, as well as online payment systems Paypal and SoFort, and digital wallets Apple Pay, Google Pay, and Alipay, among many others. With Checkout.com's global coverage, e-commerce businesses can connect with their customers anywhere in the globe resulting in higher conversion and eventually higher revenue.
Checkout.com's unified API platform doesn't only speed up the transaction process tremendously, but it also allows users to record and analyze financial data. In a way, Checkout.com also acts like an accounting software where business owners can gain access to real-time payments and payment fees allowing them easily reconcile financial systems and create more efficient reports.
Founder and Chief Executive Officer Guillaume Pousaz saw the massive potential for Checkout.com while previously working at a payment company. With online transactions soaring and the global e-commerce market seen to increase by 14% in 2027, Pousaz launched the company at just the right time.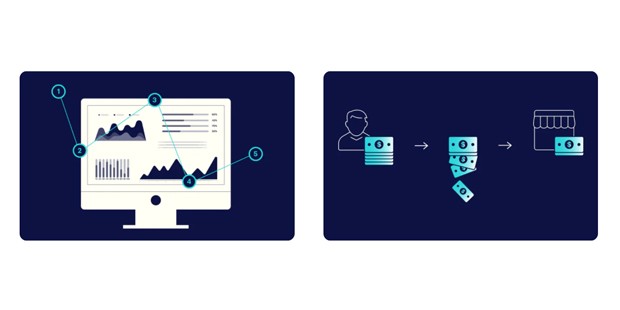 Checkout.com is growing and growing fast. Aside from having a client portfolio that includes Adidas, Getty Images, Samsung, and TransferWise, it also raised $380 million in a span of two years. The most recent investment resulted in the company's valuation skyrocket to $5.5 billion. Not many start-ups achieve that sort of valuation in less than 10 years of doing business. The massive valuation has sparked rumors of a Checkout.com stock which Pousaz is already considering.
Checkout.com is headquartered in Fitzrovia, London, and operates in 10 locations around the world including the US, France, Singapore, and Saudi Arabia. The company currently employs around 1,000 workers.
History
In 2006, Guillaume Pousaz settled in California where he worked at a company called International Payments Consultants (IPC). This is where he got the inspiration to eventually start Checkout.com.
After his departure from IPC in 2007, Pousaz moved to Singapore to start his own business. Pousaz launched Opus Payments which is a platform that enables businesses in Hong Kong to process payments from buyers anywhere in the world. After initial struggles, Opus signed a deal with Chinese website Dealextreme. The deal would become the turning point for Pousaz.
Opus evolved into Checkout.com and the site was officially launched in 2012. Pousaz immediately tapped into China's emerging online payments market by partnering with Alipay and WeChat.
Between 2013 and 2017, Checkout.com became a principal member of Visa, Mastercard, Union Pay, Diner, Discover, and JCB. In 2017, the startup became an authorized Electronic Money Institution (EMI) in the United Kingdom and also expanded its operations to the US. Online payments expert and former Worldpay executive Chris Perry was brought in to oversee operations in North America.
In 2019, Checkout.com raised $230 million in a European Series A funding round. The company had also grown to more than 200 employees operating in eight offices around the world.
In 2020, Checkout.com acquired fintech startups ProcessOut and Pin Payments and also raised $150 million in Series B funding. The funding raised the company's valuation to $5.5 billion which also earned Checkout.com "unicorn" status.
Founder
Guillaume Pousaz is born and raised in Switzerland. He obtained a degree in Mathematics Engineering at the Ecole Polytechnique Fédérale De Lausanne and later enrolled in Economics at HEC Lausanne. After failing in his finals, Pousaz decided to quit university altogether and move to the US and take on a new career path.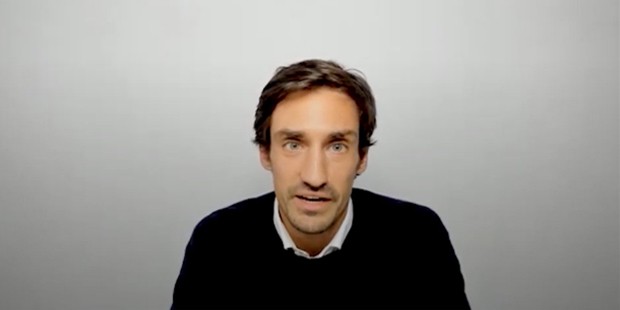 Much like other billionaires that came before him, Pousaz is a college dropout determined to leave a mark in the world. Although he would spend most of his time surfing in California's popular beaches and working long hours at a tech firm, the experience would become the eventual launching pad for Checkout.com's success story.
Revenue
Unlike most fintech companies struggling to earn profit at the beginning, Checkout.com is already a profitable startup. It generated $74.8 million in revenues in 2018 and also earned $2.3 million in profits in the same year. Revenue numbers saw a 60% jump from 2017. Checkout.com's $5.5 billion valuation was aided by strong revenues and aggressive investor funding.
Competition
There are numerous online payment companies offering identical services to Checkout.com. But in terms of market share, Stripe and Square are two major Checkout.com competitors.
Much like Checkout.com, Stripe and Square process non-cash payments and integrate every transaction in a single platform. Both accept major cards (Visa, Mastercard, American Express) and mobile wallet payments (Apple Pay, Google Pay). When it comes to localized payments that are only available in specific countries, Stripe has an advantage over Square. It currently serves 42 countries compared to Square which is only available in the US, United Kingdom, Canada, Japan, and Australia.
Both also make it easy for e-commerce businesses to set-up payment options and track real-time financial data. No coding is required but these platforms allow users to create special functions through code especially if the business will require specific online payment needs. Business plug-in integrations and website embedding are also available in Stripe and Square. Recently, Square acquired website builder Weebly to help business owners create online stores that already feature convenient and secure payment systems.
When it comes to additional features, both platforms also offer a number of them. Square has an inventory tracking system for the iPad and also developed a specialized POS system for large businesses. On the other hand, Stripe provides a service for international merchants that want to sell in the US and is also offering a corporate credit card wherein the credit limit is determined by the company's payment processing and bank history.
Adyen is Checkout.com's biggest competitor in the European market. The Dutch payment company was founded in 2006 and was recently given a European banking license. Its online payment platform connects payment methods such as credit card and bank-based payments to thousands of businesses around the world. And much like Stripe, it also provides credit cards for merchants.
Although Paypal can be used with Checkout.com, Paypal is an indirect competitor. The world's first and biggest online payment system is available in 200 countries and handles almost any form of online payment transaction including money transfers and money orders.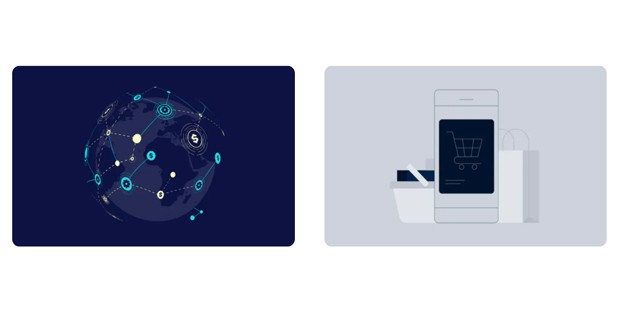 Checkout.com's continued trajectory will highly depend on the trajectory of the global e-commerce industry. And with e-commerce expected to grow by 14% in the next few years, Checkout.com has nowhere to go but up.
Full Name :

Checkout.com
Founded :

2012
Founder :

Guillaume Pousaz
CEO :

Guillaume Pousaz
Industry :
Sector :
Country :

England
Website :
Want to Be Successful?
Learn Secrets from People Who Already Made It
Please enter valid Email