Most Expensive Watch Brands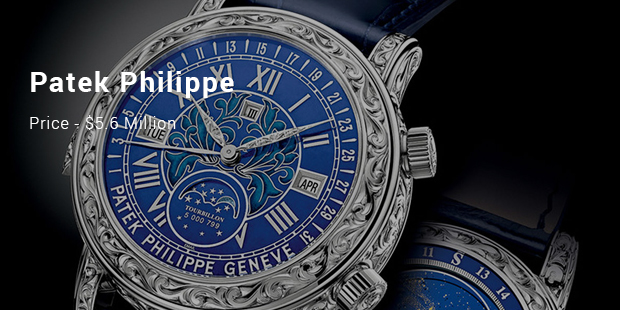 Branded wrist watches are precious jewelry items for women. They are her priceless possessions.The intricate craftsmanship and the excellence with which these wrist watches are made, make them a piece of art more than time telling devices. The following brands are world renowned, genuine and authentic. They deserve the high tag which is generally associated with them.
Thus price should not bother you more than the feeling of owning such rare pieces in the world! Choosing among the following brands will not be very difficult as all brands offer different varieties of watches for both men and women. The choice is wide and the collections are unique.
1. Patek Philippe Sky Moon Tourbillon - $5.6 Million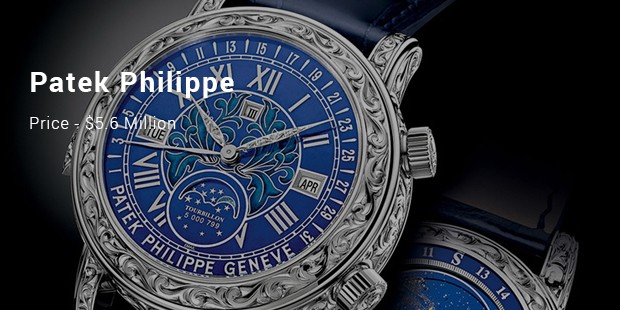 It is one of the most expensive watch brands in the world. Patek Philippe & Co. is a Swiss Ultra Luxury Watch Company. It was founded in the year 1852 and is situated in Geneva. It produces and designs some of the most mechanical watches. One of best watches ever made is the Caliber 89 in the year 1989.
2. Vacheron Constantin Grand Complication Pocket Watch - $1.8 Million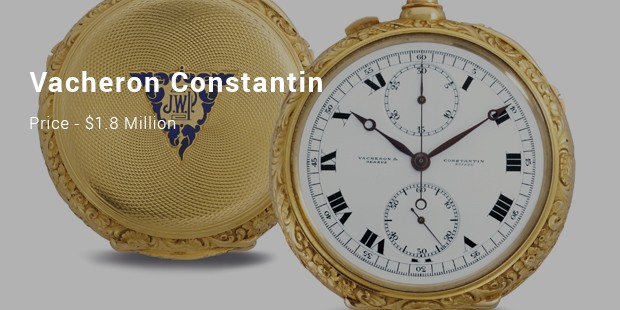 It is the second most expensive brand in the world. It is a brand of Richmond group, and a luxury Swiss manufacture. It is located in Geneva and employs near about 400 people all over the world in its manufacturing plant. This company is an active member of the Federation of Swiss watch industry.
3. Jaeger-LeCoultre Joaillerie 101 Manchette - Priceless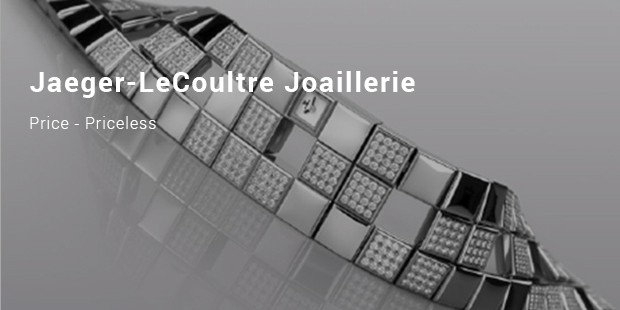 It is the third most expensive brand in the world. It was founded by Antoine le Coulter in 1833. He is a luxury Swiss watch producer living in Le sentier, Switzerland. This brand has thousands of invention and Calibers in its name, including the world's smallest Caliber which is one of the most intricate wristwatches of its kind.
4. Blancpain Tourbillon Diamants - $1.812 Million

This luxury watch includes several cuts of diamond and the manufacturers consider this as the unprecedented achievement. Its appealing dial and skilfully designed looks makes this expensive watch a worth watching. It is available in the limited edition.
5. Cartier Phoenix Shaped Watch - $2.75 Million

This phoenix shaped watch is the most expensive one. The watch is made up of white gold that weighs 18 carats and plated with rhodium. The entire watch is covered with 3,010 brilliant cut. The watch is available in limited edition.
6. Ulysse Nardin The Royal Blue Tourbillon – $1 Million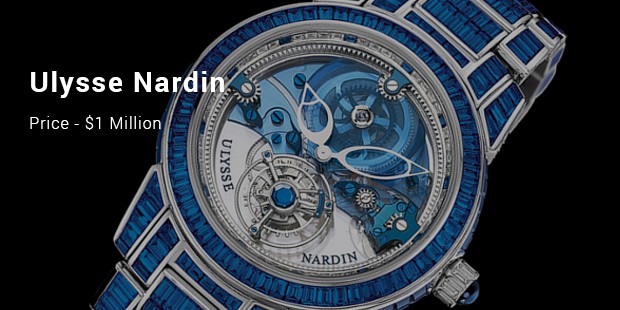 This wonderfully handcrafted work of art is a remarkable achievement. The watch is fitted with 8 baguette diamonds and one cabochon sapphire. The bridges and main plates are crafted in blue sapphire. Check this limited edition watch from that will uplift your status.
7. Genghis Khan Unique Piece- $725,000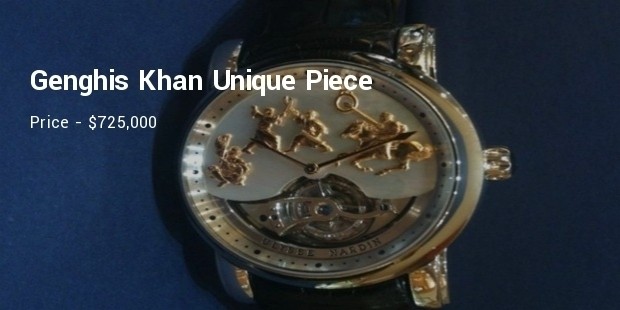 This limited edition watch is the most wonderful and expensive watch you'll ever have. Made from threaded gold, the watch also serves Westminster chime signals the hour, quarter and minutes. The watch is still available for in the market but in limited edition.
8. Blue El Toro- $55,000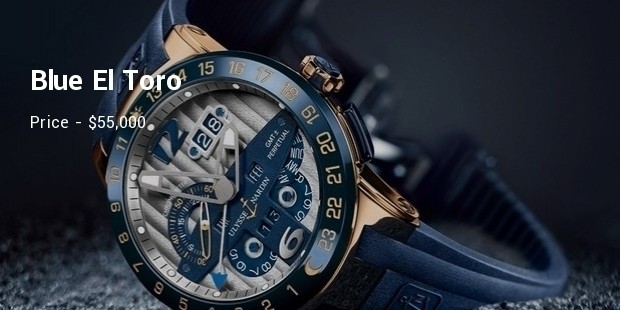 This high tech perpetual calendar watch is the most consumer friendly watch. It comes with skeleton hands that make reader easy to read the time. Bezel and pushers are made from ceramic. The watch was sold at an auction during the final gala night.
9. Cartier Large Tortue White Gold Jewellery Ladies watch-$172,000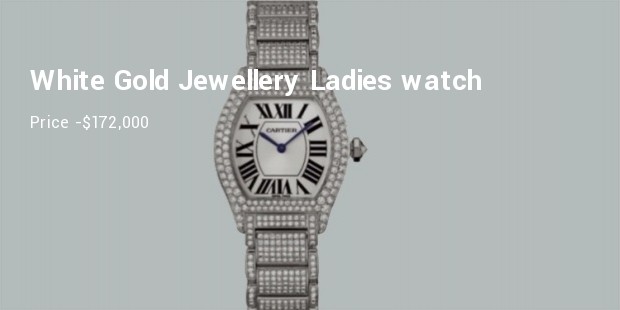 This watch is made up of 18-carat white gold and features transparent sapphire crystal back. It comes with a dial which is in silver and Roman numerals and blue- steeled apple- shaped hands. The watch is also water resistant up to 30 meters.
10. Cartier Tortue Tourbillon Ascensionnel Platinum Watch- $165,000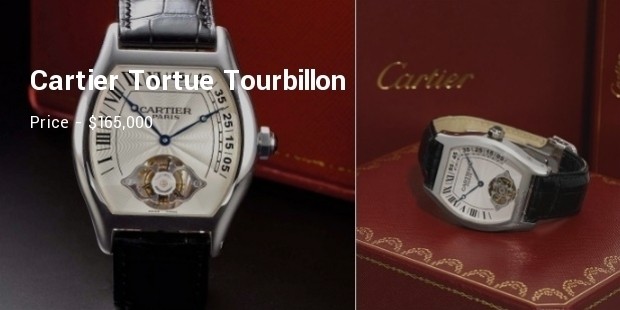 There were total 20 watched made and has transparent case back, black alligator leather strap and adjustable buckle. It is water resistant up to 30 meters. The look and the entire body are finely designed with perfection that makes it the most expensive one.
Owning a craft piece is not in everybody's luck. So if you are fortunate enough to have sufficient money to invest, then these branded wristwatches will give you back the greatest value for the expense you've incurred. So go ahead and purchase them without any further delay.
Want to Be Successful?
Learn Secrets from People Who Already Made It
Please enter valid Email