Most Expensive Designer Men's Suits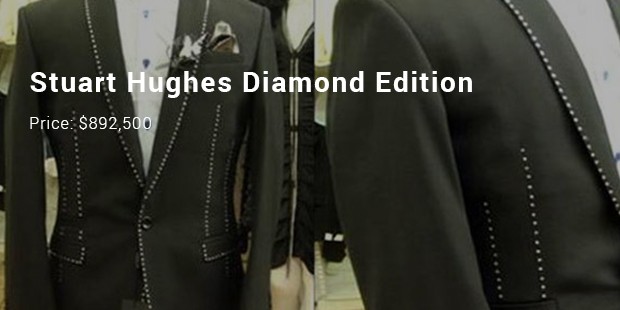 It is truly said that a man becomes a gentleman when adorned in a stylish suit. Any man feels confident and attractive in a well-cut and finely-tailored designer suit. A good suit must feel comfortable like a second skin and should be charismatic and oozing confidence at the same time.
There are a large number of well-known fashion designers who specialize in creating exclusive and expensive men's suits that are unique in style and have unmatched comfort level.
Let us take a look at the top ten most expensive designer men's suits in the world.
1. Stuart Hughes Diamond Edition - $892,500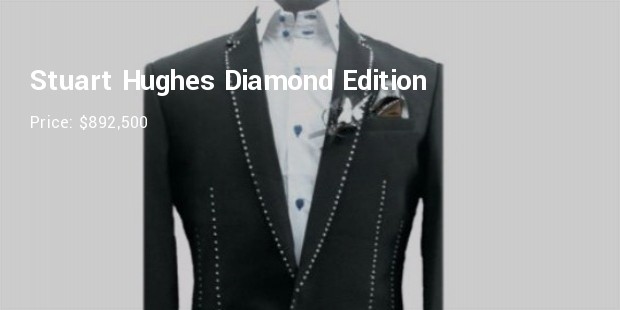 The world most expensive designer men's suit comes at a staggering $892,500 from the world-renowned luxury goods designer Stuart Hughes. He teamed up with famous men's tailor Richard Jewels to create only three of its kind suits. Working for 800 hours this wool, cashmere and silk suit has 480 half-carat diamonds in the jacket's exterior linings.
2. Alexander Amosu Vanquish II Bespoke - $101,860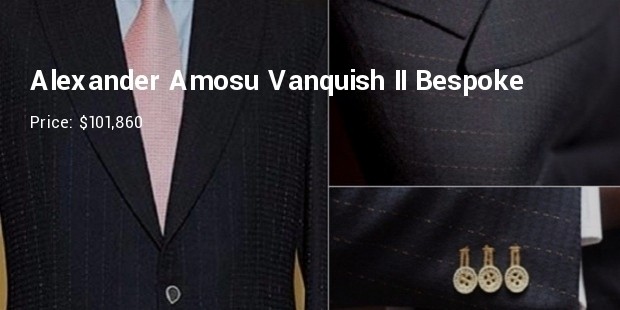 Alexander Amosu, another luxury goods designer, designed only two of these bespoke suits priced at a tremendous $101,860. Using the world's most expensive quality wools – qivuik and rare vicuna – it was first made for an anonymous buyer. This hand-stitched creation also has 9 buttons of 18-carat gold and diamonds.
3. Dormeuil Vanquish II - $95,319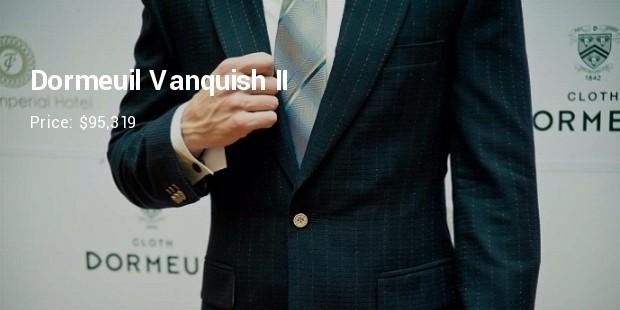 Made by a more than 170-year old designer family, the Vanquish II integrates the best features from the British and French cloths. Priced at a impressive $95,319 it has the most rare fabrics – Ambassador, Royal Qivuik, Kirgzy White, Dorsilk and Fifteen Point Eight.
4. William Westmancott Ultimate Bespoke - $75,000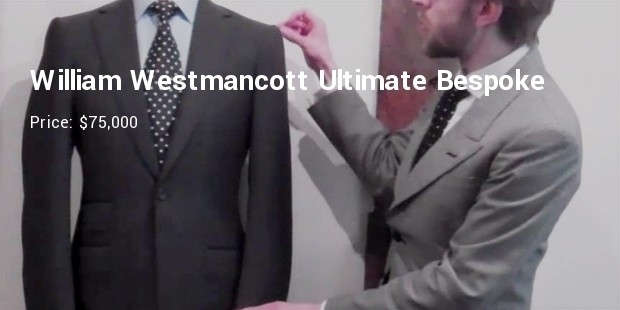 The Seville Row designer made this 'Ultimate Bespoke' priced at $75,000 as a 3-4 piece suit instead of the 2-piece suit. This hand-stitched creation takes around 200 hours of fine stitching and expertise of the most experienced tailors at William Westmancott.
5. Kiton K-50 - $60,000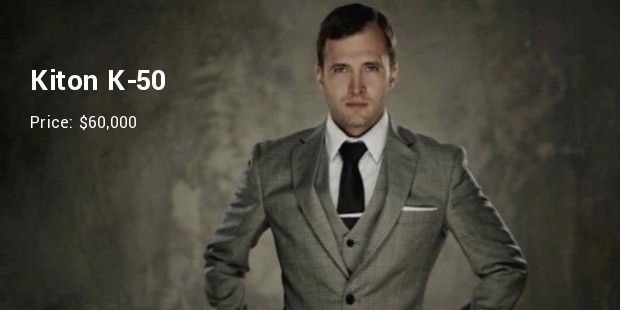 6. Desmond Merrion Supreme Bespoke - $47,500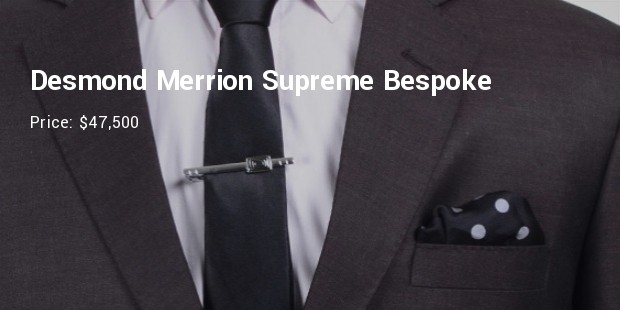 7. Brioni Vanquish II - $43,000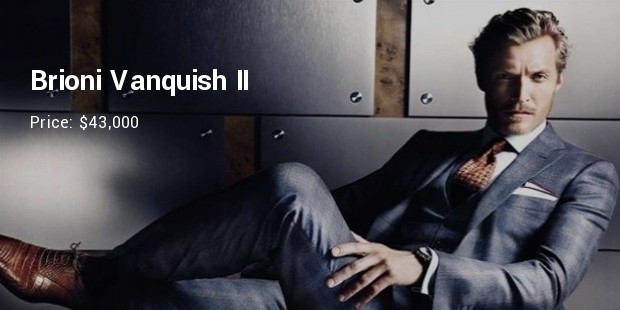 8. Loro Piana Suits - $28,000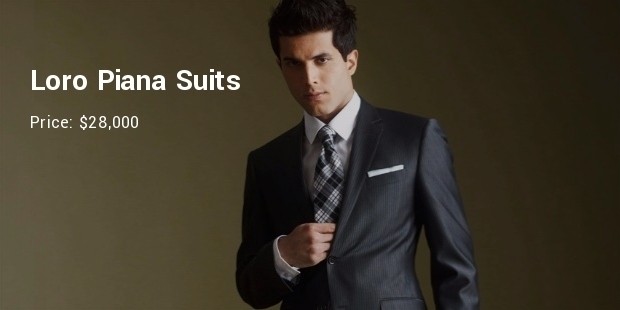 9. Ermenegildo Zegna Bespoke - $22,000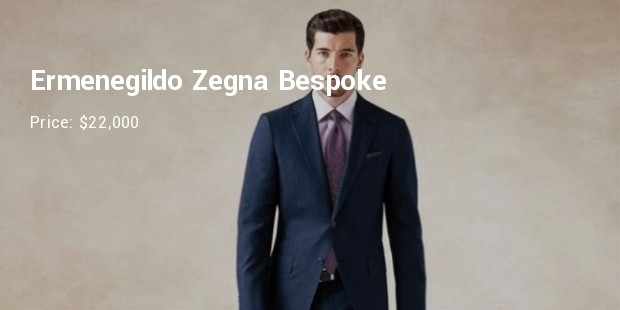 10. Brook Brothers - $14,500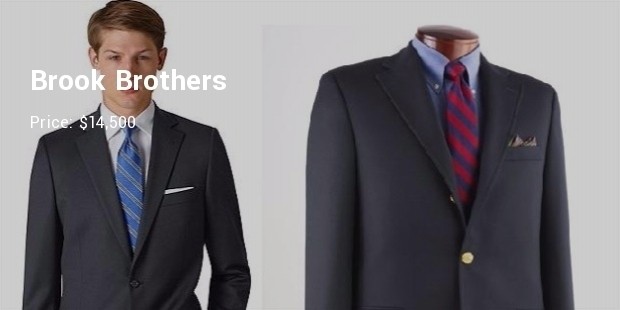 You might be thinking who would buy such expensive suits? This is obviously the fad for the super-rich Gulf monarchs and the Russian oligarchs for sure. When you hobnob with the wealthiest it is important to be the power that you are in a room full of ultra-rich elite.
Want to Be Successful?
Learn Secrets from People Who Already Made It
Please enter valid Email