The Reigning King of Alternative R&B: The Weeknd Story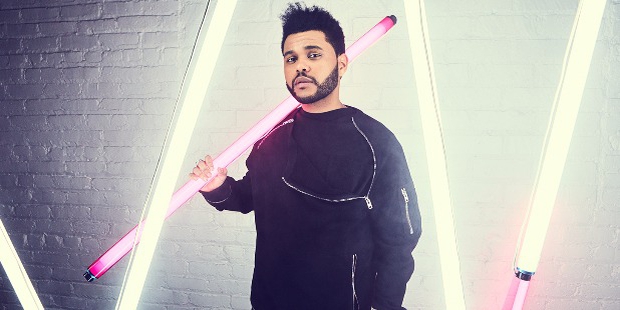 Profile
There are truly precious moments in the entertainment industry when a highly talented musician is preordained to be on the ascendant, and whose star is sure to shine brightly within the illustrious firmament of fame and glory. Naturally, the prudent move would be to generate the necessary momentum by producing concrete and truly worthy material that will establish the musician's integrity as an artist to both fans and critics alike. But the trajectory from beloved indie fave to viral mainstream superstar can only be achieved if an individual has the right elements at play.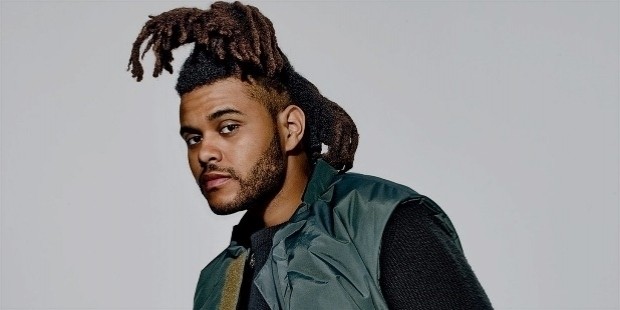 First, the talent has to be so palpable that even the most cynical music fans can recognize a rough diamond that needs to be polished. Second, the artist must project a certain level of mystique at the grassroots level in order to generate the right kind of buzz. Third, the output must be strong enough to withstand critical scrutiny or else the first and second requirements will be all for naught. Once that emerging entertainer has ticked all three boxes, then that artist is pretty much cleared to have the world for the taking, much like what The Weeknd did when he burst into the music scene. Possessing a melodious and crooning voice plus the alluring looks and confident swagger of a street-smart urbanite, The Weeknd (pronounced as 'weekend') has certainly made his native country of Canada proud with his meteoric rise to mainstream fame and success.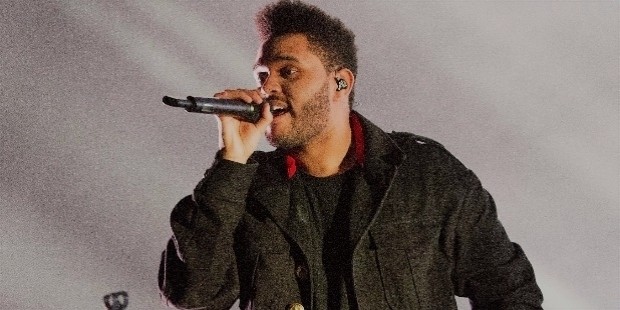 But that isn't to say that he has fully abandoned his alternative R&B roots; The Weeknd has stayed true to his original sound and gave it a more radio-friendly finish in his successful crossover to pop culture consciousness. It's quite an impressive feat to accomplish for an artist who is relatively quite young considering that The Weeknd's subject matter in his music isn't necessarily radio-friendly given that he writes and sings explicit lyrics. Nevertheless, he has managed to become one of today's most popular artists whose star continues to rise ever further in the music industry pantheon. But despite his newfound attention in the general public nowadays, The Weeknd hasn't lost his cult status as an alternative R&B lothario. Mainly it's because of the fact that this Canadian artist prefers to downplay his celebrity and focus on what's important and that is his music.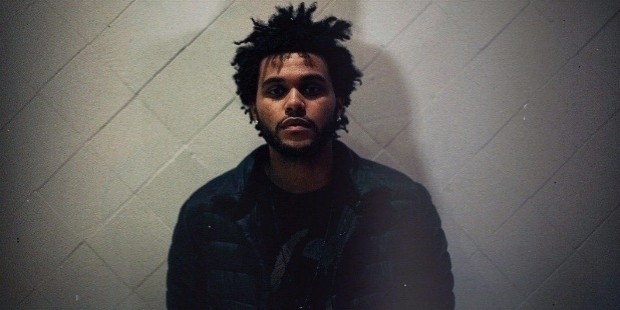 The Weeknd navigated through the waters of the indie music scene with mimimal fuss and yet it was here where he began to attract the attention not just with critics and fans, but also from other artists who deeply admired his musical abilities. Soon enough, he found himself thrust into the spotlight and The Weeknd's sudden ascendance to is current status as an in-demand hitmaker is akin to a king's coronation. And while the saying does go that "heavy is the head that bears the crown", The Weeknd doesn't appear to be bothered in the slightest because he knows exactly what he's doing, and the fact that he still remains a passionate musician dedicated to making music the way he likes it.
Early Life
Born as Abel Makkonen Tesfaye on February 16, 1990 in Toronto, Canada, he is the only offspring to his parents, Makkonen and Samra Tesfaye. The Weeknd's parents are Ethiopians who migrated to Canada during the 1980s and settled in the multicultural neighborhood of Scarborough. During his youth, The Weeknd's father abandoned the family and thus forcing his mother to work several jobs—including working as a caterer and as a nurse—in order to support the household. In addition to working multiple jobs, The Weeknd's mother also attended night school. Because of his father's departure, The Weeknd's maternal grandmother moved in so she could help her daughter take care of her son. It was because of The Weeknd's grandmother that allowed him to be fluent in the Afro-Asiatic language of Amharic, which is a branch of the Semitic languages and also one of the mother tongues spoken by the Amhara people in Ethiopia.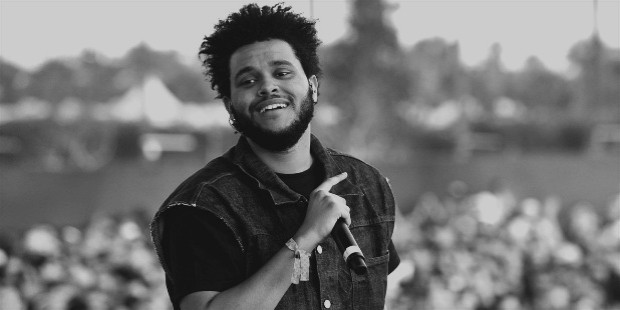 Despite being raised by his mother and grandmother, The Weeknd grew up with a troubled childhood and adolescence marked by drugs and petty criminal activity. He began using marijuana at the age of eleven and also shoplifted at local supermarkets together with his paternal cousin, Issam Nazar. As he entered his teenage years, The Weeknd progressed to using harder narcotics such as ketamine, psilocybin, cocaine, Xanax, and MDMA. Although he attended Birchmount Park Collegiate Institute and West Hill Collegiate Institute, he did not graduate from either of those high schools. His status as a high school dropout was part of the inspiration for his temporal-based stage name: he has stated in interviews that he and his cousin Issam "left [school] one weekend and never came home". The intentional misspelling of his stage name was a result of avoiding trademark issues with another musical act, a Canadian band known as The Weekend.
Career Beginnings
After dropping out of high school, The Weeknd decided to pursue a career in music and ultimately met with producer Jeremy Rose, who collaborated with him on several early tracks which The Weeknd provided vocals and freestyle rapping. By December 2010, The Weeknd quietly uploaded several of his early songs onto YouTube—among them "The Morning", "Loft Music" and "What You Need"—where he posted the tracks under his chosen stage name and left his identity as a complete mystery. Soon after he posted the tracks to YouTube, he quickly garnered attention online via strong word-of-mouth and ended up attracting the interest of fellow Canadian rap and R&B artist, Drake, who featured The Weeknd's songs on his music blog. The early buzz he received during this period was strong enough that he got promoted by the music journalists from The New York Times and Pitchfork Media. The Weeknd would release his first mixtape album entitled House of Balloons on March 2011, which he distributed for free download on his website.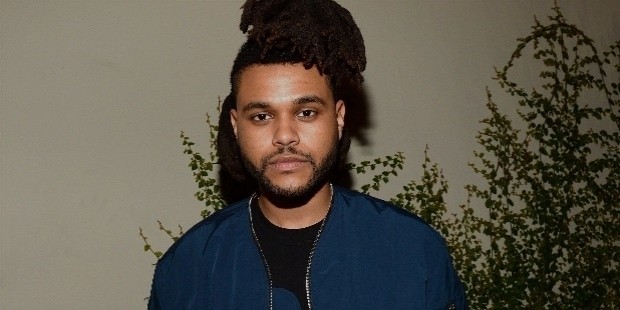 His first output garnered high critical praise from music critics and fans as he emerged as a rising star in the steadily flourishing genre of alternative R&B. The Weeknd's first major public performance was at the Mod Club in Toronto and helped raise his profile beyond the underground music scene. At this point, The Weeknd finally met Drake in person and collaborated with him on several tracks for Drake's album called Take Care. He would soon grow his fanbase by releasing two more free mixtape albums via his website: Thursday on August 2011 and Echoes of Silence on December 2011, together with his March 2011 mixtape would form the collection dubbed as the Balloons Trilogy. Much like his first mixtape release, both Thursday and Echoes of Silence received massive acclaim from fans and the press. Despite the wealth of attention he was getting, The Weeknd was, at the time, very media-shy and refused to do any interviews; preferring only to communicate with his fans through his Twitter account.
Meteoric Rise to Superstardom
In 2012, The Weeknd would embark on his first-ever proper tour outside of Canada by performing in several cities in the United States of America as well as those in Europe. This included performances in major music festivals such as the Coachella Valley Music and Arts Festival in the United States, Primavera Sound in Spain and Portugal, and the Wireless Festival in the United Kingdom. Press reviews of his tour performances were well-received by several mainstream publications, including Rolling Stone. The Weeknd was then signed as a recording artist with Republic Records, in a joint venture with his own imprint label called XO—a coded shorthand which is generally understood as "a kiss and a hug" and how The Weeknd often signs off his social media updates. However, most savvy press outlets interpreted The Weeknd's signature use of "XO" as a subtle reference to the artist's known history of recreational drug use, specifically ecstasy (X) and oxycodone (O).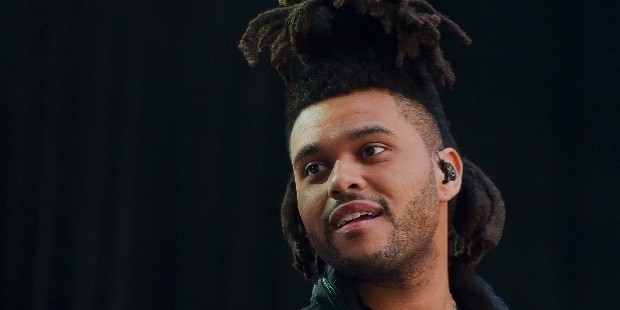 May 2013 saw the release of The Weeknd's first official debut studio album entitled Kiss Land, which featured guest appearances by Drake and French house music DJ, Kavinsky. The album landed at the number two spot on the Billboard 200 chart upon its release, and was promoted by six singles: "Kiss Land", "Belong to the World", "Love in the Sky", "Live For", "Pretty", and "Wanderlust". The full-length LP continued with the dark musical template that The Weeknd established in his early days as a musician by incorporating and combining elements of electronica, R&B, and ambient music to produce what would be known in the industry as the subgenre called alternative R&B. It was also during the Kiss Land era that The Weeknd began to open himself up to the media, and one of his very first major interviews was with youth and pop culture magazine, Complex. In the magazine's July 2013 issue, The Weeknd spoke to Complex and described his debut album as such: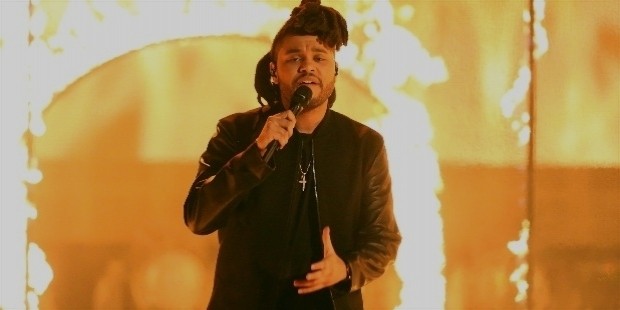 Kiss Land symbolizes the tour life, but it's a world that I created in my head. Just like House of Balloons symbolizes Toronto and my experiences there, but it's a world that I created. When I think about Kiss Land, I think about a terrifying place. It's a place I've never been to before that I'm very unfamiliar with. A lot of it is inspired by filmmakers like John Carpenter, David Cronenberg, and Ridley Scott, because they know how to capture fear. That's what Kiss Land is to me, an environment that's just honest fear. I don't know who I am right now and I'm doing all these outlandish things in these settings that I'm not familiar with. To me, it's the most terrifying thing ever. So when you hear the screams in the record and you hear all these horror references and you feel scared, listen to the music because I want you to feel what I'm feeling. Kiss Land is like a horror movie.
Career Highlights and Achievements
More high-profile collaborations with other artists soon followed in the wake of The Weeknd's debut album release. On November 2013, he contributed to The Hunger Games: Catching Fire soundtrack—a solo effort entitled "Devil May Cry" and a duet with Australian singer-songwriter Sia called "Elastic Heart". He was tapped by Justin Timberlake as an opening act for six shows on Timberlake's The 20/20 Experience World Tour, and recorded a duet with Ariana Grande called "Love Me Harder", which was featured on Grande's sophomore album, My Everything. In 2015, The Weeknd would go on to feature on the soundtrack for Fifty Shades of Grey with his song, "Earned It", where his work would garner him his first Academy Award nomination for Best Original Song at the 88th Academy Awards ceremony and won him a Grammy Award for Best R&B Performance at the 58th Annual Grammy Awards. "Earned It" peaked at the number three position on the Billboard Hot 100 Singles Chart, and a live duet version of the song would be performed by The Weeknd alongside Alicia Keys at the 2015 BET Awards.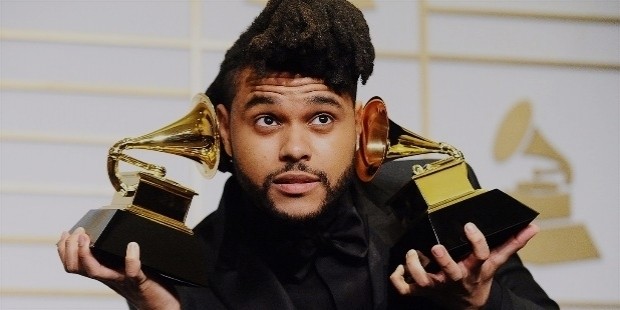 Flushed with a string of critical and professional success, The Weeknd worked hard on creating new material which manifested in his second studio album entitled Beauty Behind the Madness, which was released on August 2015. The record infused pop music elements in conjunction with his usual alternative R&B sound, featured guest appearances by Ed Sheeran and Lana Del Rey, and was another runaway success with critics and fans alike. The album debuted at number one on the Billboard 200 and gave The Weeknd his first number-one hit single on the Billboard Hot 100 by way of his massive track called "Can't Feel My Face", which many music outlets favorably compared The Weeknd's vocals and sonic production on the song similar to that of the late and great Michael Jackson. Four more singles were released to help promote Beauty Behind the Madness: "Often", "In The Night", "Acquainted", and "The Hills", where the latter single also managed to hit the number-one slot on the Billboard Hot 100.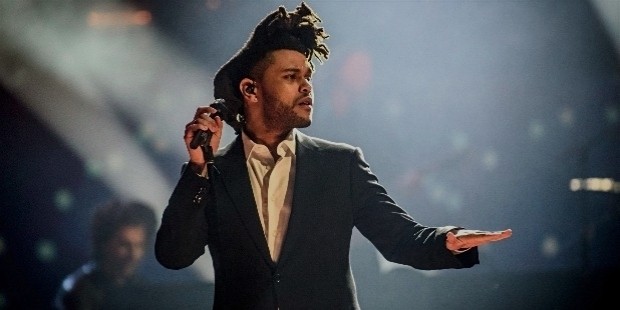 Not content to rest on his laurels, The Weeknd busied himself with more successful musical collaborations after the release of his sophomore album. He was featured on Kanye West's 2016 album, The Life of Pablo, where he did guest vocals on the track "FML". He also made an appearance on Beyoncé's highly-acclaimed record, Lemonade, where he performed as a featured artist on the song "6 Inch". His most recent output was his third studio album entitled Starboy, which was released on November 2016 and featured appearances and contributions by Kendrick Lamar, Future, Lana Del Rey, Diplo, Labrinth, and Daft Punk. Starboy would be The Weeknd's second album to debut at number one on the Billboard 200, and the similarly-titled lead single would also earn him his third number-one track to reign at the Billboard Hot 100. The Weeknd's critically-acclaimed third studio album was supported by the release of a twelve-minute short film called MANIA (featuring the songs "All I Know", "Sidewalks", "Secrets", "Party Monster", and "I Feel It Coming"), as well as a series of international concerts titled Starboy: Legend of the Fall Tour.
Personal Life and Artistry
The Weeknd has cited artists such as R. Kelly, Prince, and Michael Jackson as his key musical influences, which is evident in his distinctive falsetto singing vocals and register. Other notable influences that The Weeknd has grew up listening to features a broad range of artists from different genres, including the likes of Eminem, Talking Heads, The Smiths, D'Angelo, Aaliyah, Massive Attack, and Portishead. Because of his background and upbringing, majority of The Weeknd's lyrics are often biographical in nature and is unafraid to explore themes directly involving risky subject matter such as sex, drugs, and the dark side of party culture, but expressing such topics with a considerable degree of emotional vulnerability rather than confident braggadocio.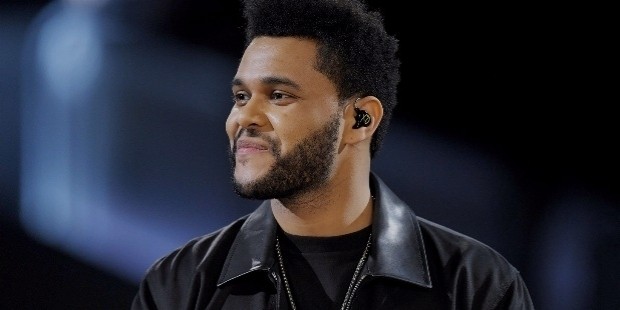 Among the current stars in his generation, The Weeknd has been singled out as an influence for other artists such as Nick Jonas, Halsey, and Tove Lo. In his early days as a musician, The Weeknd was known to sport a very distinctive and towering head of dreadlocked hair—a sort of sculpted, avant-garde crowning glory which was partly inspired by the American artist, Jean-Michel Basquiat. He publicly wore his recognizable stylized dreadlocks up until the Starboy era of his career, where he made the conscious decision to change his image and chop off his locks in favor of a more manageable hairstyle. Today, The Weeknd is now more comfortable engaging with the press and media to talk about his work compared to his early years where he was reticent to discuss about his personal and professional life.
Business Ventures and Philanthropy
Outside of his work in music, The Weeknd is an active entrepreneur and endorser for several major brands since his profile in the entertainment industry grew. He was tapped as a Global Brand Ambassador for Puma in 2016 and collaborated with Swedish fast-fashion retail giant H&M in 2017 for a limited-edition capsule collection called "Spring Icons Selected by The Weeknd" which features popular streetwear items like bomber jackets, hoodies, and tailored shirts flaunting his signature XO branding.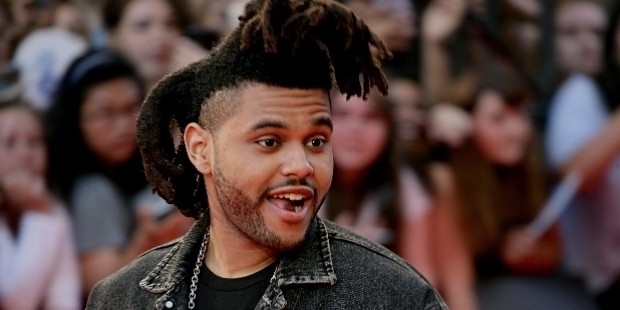 The Weeknd has also given back to the community by making a number of philanthropic donations to causes close to his heart. He has given $50,000 to the University of Toronto in 2014 to help a linguistics class that promotes the classic language of Ethiopia, as well as making a sizable $250,000 donation towards the Black Lives Matter movement in 2016.
Want to Be Successful?
Learn Secrets from People Who Already Made It
Please enter valid Email