The Imperial Grandmother of Performance Art: Marina Abramovic Story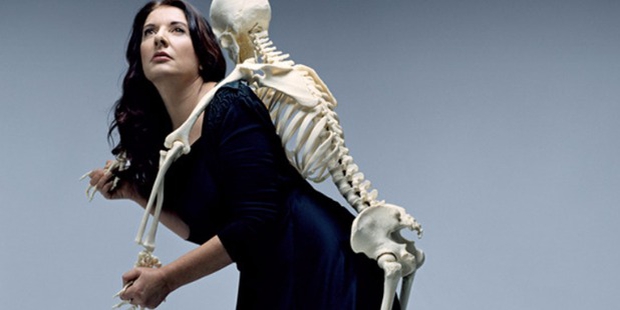 Profile
The purpose of art has always been to express a wide variety of concepts and emotions that confront the human condition. In the annals of art history, many artistic disciplines have emerged that allowed artists greater freedom to be more expressive with their visions. Similar to the way science constantly evolves in order to push society forward into the future, the same principle applies to art in the way that it nourishes the imagination of people to see the world from a different perspective and place emphasis on the value of aesthetics in everyday life.
Another great thing about art is the fact that artists aren't limited to the static results of a two-dimensional painting or a three-dimensional sculpture since the human body can also be used as a perfect platform and canvas to convey abstract ideas that go beyond the very definition of what art means to the average person. This partiuclar art movement is known as performance art, and there is perhaps no better artist who embodies the very ideals of this discipline no better than Marina Abramovic herself.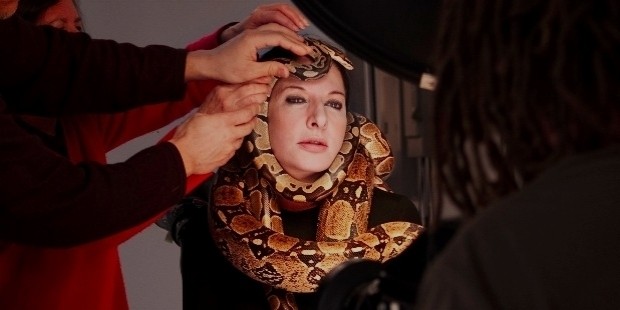 During the late 1950s, when abstract art began to lose interest in highbrow circles, many artists around the world started to embrace performance art as a bonafide medium of artistic expression. The discipline of performance art was already seen as an accepted subgenre of avant-garde art since around 1910, but Marina Abramovic's work is indicative of the goals of a new and experimental generation willing to take bold and declarative risks with their statements. She is assertive in her yearning to eschew the more traditional and object-based art materials used primarily by visual artists, and to eliminate the invisible distance between the creator and the audience by making her own body as the medium of complete and uncensored expression.
Abramovic's work is symbolic of the ceremonial afflictions that defined performance art during the 1960s. Much of her work often involves putting herself in serious peril and performing extended, risky, and totally unsimulated routines that result in her body enduring or suffering from various breaches of privacy, dignity, and modesty. She perceives her work almost as propitiatory and sacred ceremonies, performed by herself for an assemblage of individuals curious to explore beyond the borders of traditional art forms. And the physical tribulations she sustains are utilized as the key building blocks for exploring such themes as certitude, pertinacity, absolution, weariness, and withdrawal. Her work is often interpreted by professional art critics as having transposed art from traditional media such as sculpture and painting, and transferred it straight onto her own body. But rather than viewing her physical form as another surface or canvas, Abramovic has commented that she believes the human body as the "point of departure for any spiritual development."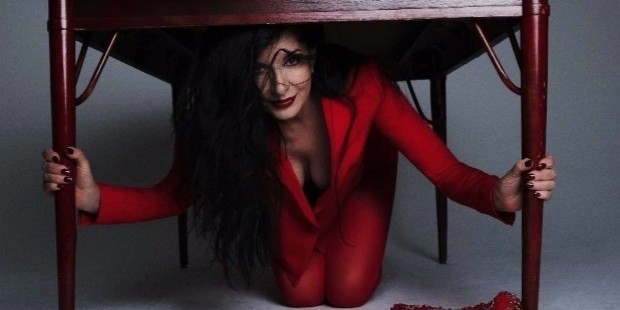 With her personal roots entrenched in the historical struggles of Eastern Europe, Abramovic's sensational and often hazardous performances often seem like purgative acknowledgments to her youth and upbringing. Although Abramovic has explored other art forms in her long and storied career, she remains best known in the art world for her work as a fearless and incomparable performance artist who is pushing the art form into the mainstream spotlight, and she remains one of only a handful of performance art practitioners of her generation who have continued to perform even past the age of traditional retirement.
Early Life
Abramovic was born on November 30, 1946 in Belgrade, Serbia (formerly Yugoslavia). She is the offspring of Vojin Abramovic and Danica Rosic, where both her parents served in the Yugoslav Partisans or the National Liberation Army during World War II. When the Second World War ended, Abramovic's parents became war heroes and they were subsequently given high-ranking positions of power within the then-Yugoslavian government: Vojin was inducted into the elite guard while Danica served as an art historian who oversaw the preservation of historic monuments. Living with military war heroes as parents prompted Abramovic to have a very strict and rigid childhood, where her mother would often exert authoritative control and impose corporeal punishment, although she was deeply supportive of her daughter's interest in art. In contrast to her relationship with her parents, Abramovic had a relatively warm and loving connection with her grandparents, particularly with her grandmother, whom the artist has described as a guiding and nurturing presence.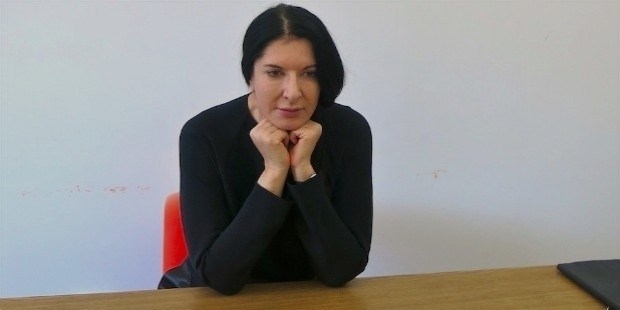 As a child, Abramovic took piano lessons and studied French and English languages and showed an interest in painting. When she grew old enough, she attended the Academy of Fine Arts in Belgrade and then went on to complete her post-graduate studies in the University of Zagreb Academy of Fine Arts in 1972. After finishing her post-graduate education, Abramovic embarked on a teaching career where she held a position at the Novi Sad Academy of Fine Arts from 1973 to 1975. It was also during this period where Abramovic began to implement her work as a solo performance artist. One of her famous early works in the realm of performance art was a piece entitled Rhythm 10, which was executed in 1973 and involved the process of rhythmic knife stabs between her fingers while the sounds made during this act was recorded on tape recorders. Abramovic stated that this piece was meant to explore the themes of ritual and gesture, with the act of repetition attempting to merge past and present while also trying to push the mental and physical limitations of the human body.
Career Beginnings and Collaborations
In her early work, Abramovic often placed her body on the edge of grave danger: she deliberately took psychiatric prescription drugs intended to treat catatonia and schizophrenia (Rhythm 2, 1974); she actively encouraged viewers to threaten her body with a variety of objects including a loaded gun (Rhythm 0, 1974); and she bravely made several shallow incisions on her stomach with a razor blade, whipped herself until her cut wounds shed blood, and lay on a block of ice (Thomas Lips, 1975). The artist has even suggested that the inspiration for such work came from both her experience of growing up under a Communist dictatorship, and of her complex and volatile relationship with her mother. Unsurprisingly, these rebellious performances—which took place in small studios, student centers, and alternative spaces in Yugoslavia—ended by 10 P.M., the strict curfew set by her mother.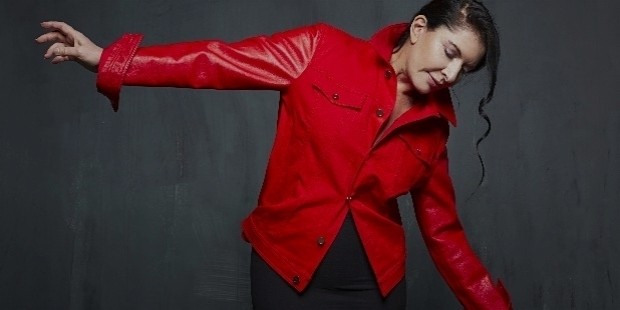 Abramovic conceived these pioneering pieces when performance art was still considered as a new, emerging art form in Europe. Admittedly, she had very little knowledge of performance art works being done outside of her homeland. But in 1975, while in Amsterdam, Abramovic crossed paths with the German-born artist Frank Uwe Laysiepen—known professionally as Ulay—and the next year she moved out of her parents' home for the first time to live with him. For the next twelve years, Abramovic and Ulay established themselves not just as artistic collaborators but also as romantic lovers. The couple traveled across Europe in a van, lived with Australian Aborigines, and in India's Tibetan Buddhist monasteries, and spent time in the Sahara, Thar, and Gobi deserts. Their works, which they performed in gallery spaces primarily in Europe, included the following:
Imponderabilia (1977), in which they stood naked, facing each other in a very narrow threshold, forcing the audience to pass between them and in the process, choose which of the two they would be rubbing against.
Breathing In/Breathing Out (1977), in which they inhaled and exhaled from each other's mouths using a special tube apparatus until they almost suffocated from consuming each others' carbon dioxide exhalations.
Relation in Time (1977), which involved them sitting back to back with their long hair tied together until it slowly unraveled.
Light/Dark (1977), in which the couple alternately slapped each other's faces for extended periods of time.
Nightsea Crossing (1981-1987), a performance in which the pair sat silently opposite each other at a wooden table for as long as possible without moving or stopping to eat or drink, and executed in various locations around the world.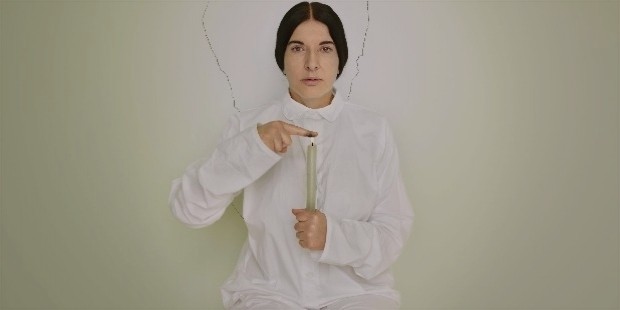 Though Abramovic and Ulay produced some of the most memorable performance art pieces during the time, their personal relationship suffered in the process and ultimately did not work out in the long-term. When they mutually decided to end their artistic collaboration and personal relationship in 1988, they embarked on a very famous piece entitled The Lovers: each started at the opposite ends of the Great Wall of China and walked for three months until they met in the middle of the ancient manmade structure and said their goodbyes. From their dramatic and highly emotional separation, both Abramovic and Ulay proceeded henceforth as independent artists.
Career Highlights and Achievements
After her separation from Ulay, Abramovic returned to making solo performance works, and also worked with new collaborators such as Charles Atlas (Biography, 1992), while also exploring with new mediums such as video installations (Cleaning the Mirror #1, 1995). In 1989, she began making a number of sculptural works, Transitory Objects for Human and Non-Human Use, which comprised of several objects meant to encourage audience interaction and participation. In addition to her performances during the 1990s, Abramovic taught at the Hochschule der Kunste in Berlin and the Académie des Beaux-Arts in Paris (1990-1991). Beginning in 1994, she taught for seven years as a performance art professor at the illustrious Hochschule fur Bildende Kunste in Braunschweig, Germany.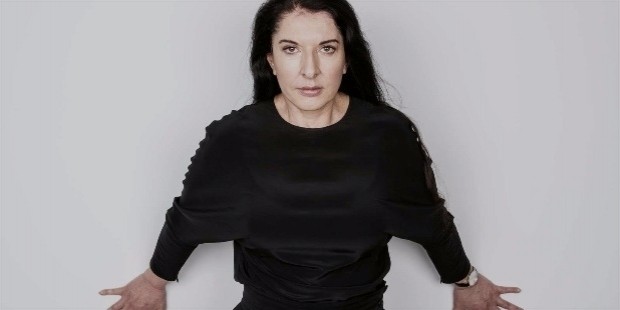 Abramovic was awarded the prestigious Golden Lion for Best Artist at the Venice Biennale for her piece called Balkan Baroque (1997). In 2003, she won a New York Dance and Performance Award for her work entitled The House with the Ocean View (2002), performed at the Sean Kelly Gallery in New York City; this particular piece was also featured in an episode of the hit HBO drama-comedy series, Sex and the City. In 2005, Abramovic restaged performances by artists such as Bruce Nauman and Vito Acconci—including one of her own pieces—in an exhibition at the Guggenheim Museum called Seven Easy Pieces, for which she earned a U.S. Art Critics Association Award. Because of her desire to establish performance art as something that should not forever remain ephemeral in nature, Abramovic staged a massive retrospective of her performance art career at the Museum of Modern Art (MoMA) in 2010 entitled Marina Abramovic: The Artist is Present—the very first major exhibit for the genre of performance art as well as being the first monograph show for a living performance artist.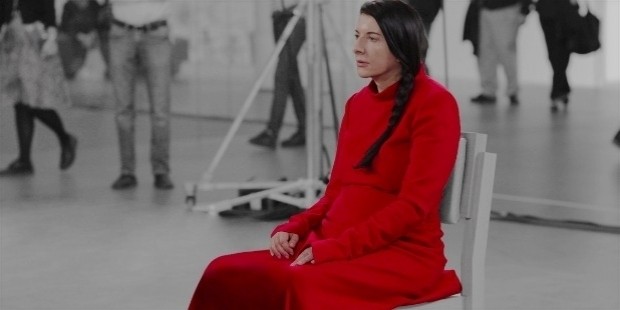 In the MoMA show (pictured above), Abramovic invited a new generation of young performance artists to re-perform a selection of her long-duration works while she handled a new piece similar to Nightsea Crossing which involved her sitting across from an empty chair—completely silent and immobile—while museum visitors were invited to sit opposite her for as long as they liked but were given strict instructions by the museum staff and security to not speak nor attempt to touch Abramovic while she is performing. The show was a massive commercial success for MoMA as the museum was packed with thousands of visitors throughout the three-month long duration of The Artist is Present, and many famous celebrities including musician Björk, actor James Franco, and multi-hyphenate artist Lady GaGa had the rare opportunity to sit in front of Abramovic and be part of her now-iconic performance piece.
Artistry and Legacy
Abramovic, who has referred to herself as "the grandmother of performance art", was part of the earliest experiments in performance art, and she is one of the few pioneers of that generation still creating new work. Even today, now that she is in her seventies, Abramovic remains an active and vibrant presence in the art world at large. She has been—and continues to be—an truly fundamental and valuable influence for performance artists making work over the last several decades, especially for intensive pieces that challenge the very limits of the body. Although she does not view her own artwork through the context of feminist art, her confrontations with the physical self and the primary role given to the female body have nonetheless helped shape the direction of that specific artistic discipline.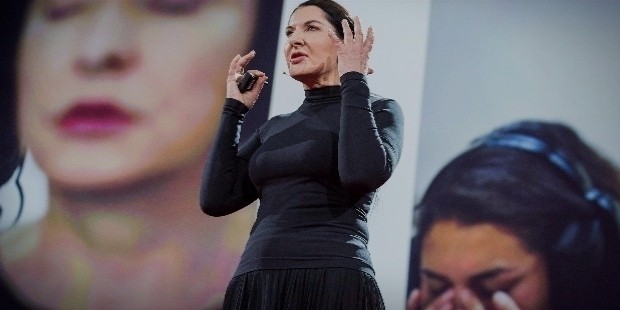 Her fierce and passionate commitment to giving new life to older performance works—both hers and the works of others—have led her to create the Marina Abramovic Institute (MAI) in Hudson, New York. MAI will be the very first institute of its kind and size completely dedicated to performance art and long durational work, which are works of art that elapse over extreme lengths of time. As a space dedicated to the presentation of immaterial art, MAI will serve as a supportive platform for performances lasting six hours or more. Stretching the length of a performance beyond conventional boundaries alters the viewer's typical perception of time and thereby encourages both performers and the audience to openly engage with this unique and transcendent experience. This non-profit organization also aims to achieve the following goals:
Invite artists to propose, present, and premiere works of performance art, dance, theater, film, music, opera, and other mediums within the Institute's gallery spaces.
Provide ample space and resources for artists, scientists, and thinkers to co-create and develop new projects based on MAI's mission and vision.
Host in-depth lectures, workshops, community outreach initiatives, public programs, and continuing education classes, as well as a comprehensive library of time-based works.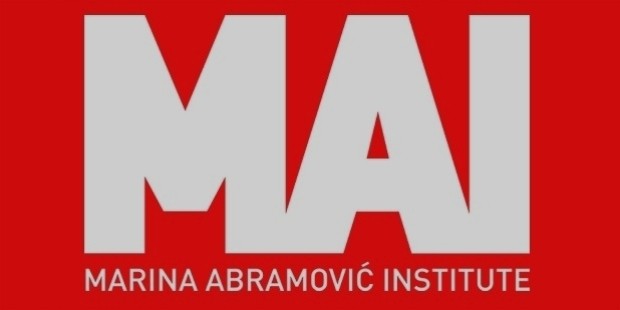 When asked about her eponymous institute, Abramovic has this to say about MAI:
"Performance is fleeting. But this—this place—this is for time. This is what I will leave behind."
Full Name :

Marina Abramovic
Zodiac Sign :
Birth Place :

Belgrade
Education :

University of Zagreb Academy of Fine Arts
Occupation :
Industry :
Want to Be Successful?
Learn Secrets from People Who Already Made It
Please enter valid Email