Eccentric Goddess of Indie Rock: Florence Welch Story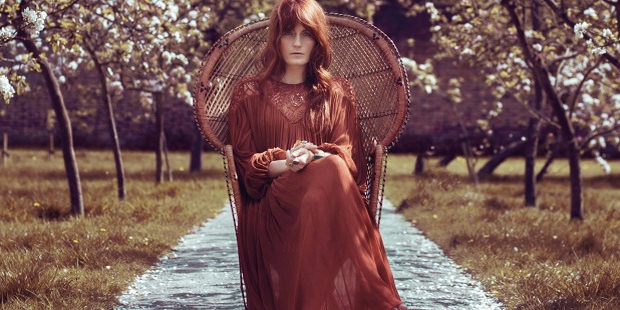 Profile
The good thing about music in this modern age is that the mainstream and indie scenes are able to happily coexist and even cross-pollinate with one another to produce sonic pieces that beautifully brings out the best of both worlds. Perhaps one of the stellar examples of this symbiotic union can be found in singer and songwriter Florence Welch. The flame-haired English songstress is well-known for being the charismatic frontwoman for her indie rock band called Florence + The Machine.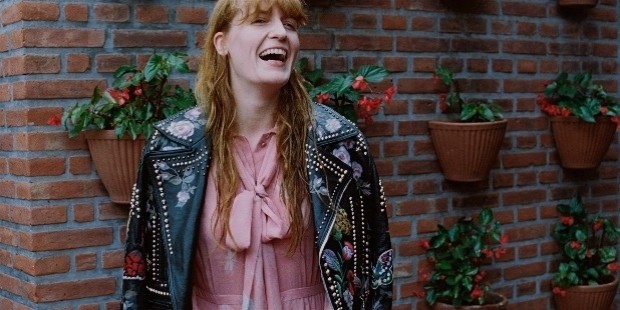 Undoubtedly one of the greatest musicians to emerge in the music industry in recent memory, Welch posesses an extraordinary voice that was built for colossal open-air stadiums and an artistry that channels a viscerally emotional mysticism. Since her debut, Welch's meteoric rise to fame and stardom was truly well-deserved considering the epic scale of her musical talents in singing and songwriting. Indeed, in just a short span of time, Welch has amassed a devoted cult following where she can count bigger and more established names among her fans like Adele, Beyoncé, Lady GaGa, and Kanye West.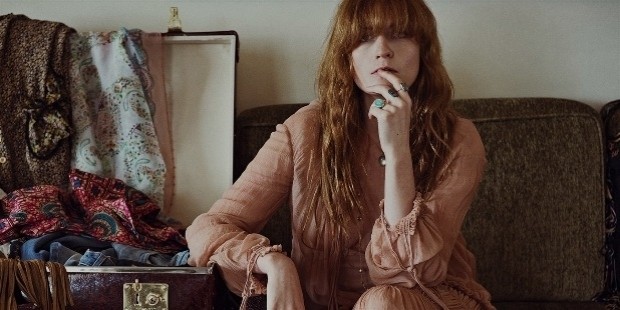 While Welch may sound incredible on her recorded songs, it is only during her live performances that audiences can really best appreciate the magnitude of her otherwordly talents. Despite her mild-mannered and slightly awkward personality offstage and in real life, she has a commanding stage presence akin to an ethereal celestial goddess when she is headlining concert tours or special guest appearances in music award shows. Like disciples bearing witness to a benevolent deity descending to Earth, there's absolutely no question why many modern music fans believe in the spiritually sonic powers of Florence Welch.
Early Life
Florence Leontine Mary Welch was born in London on August 28, 1986 to parents Nick and Evelyn Welch, where her father works as an advertising executive and her mother is a professor at King's College London. She was encouraged by her paternal grandmother, Sybil Welch, during her childhood to explore the arts by developing her singing and performing talents. Welch studied at Thomas's London Day School and at Alleyn's School where she did well academically despite being frequently reprimanded by her teachers for her impromptu singing during class sessions.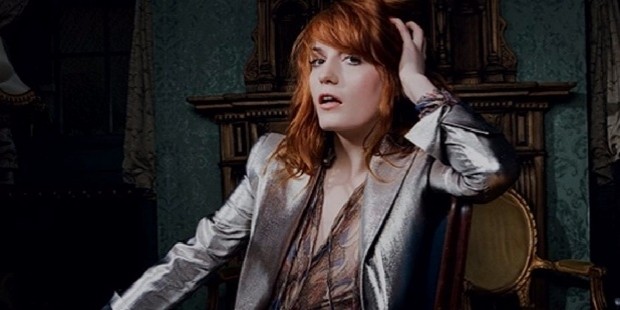 Although she studied at the Camberwell College of Arts, she eventually dropped out so she could focus on her music career. The seed of what would become her future band began in 2006 with her friend and musician, Isabella Summers (pictured below with Welch). They performed together in small venues around London under the monikers of Florence Robot and Isa Machine, where the names started out as a private joke between the two women.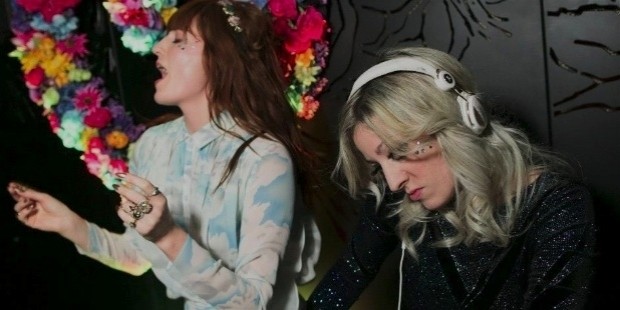 It wasn't until later when the girls met with the other band members in 2007 that they decided to change the name into Florence + The Machine, where Welch would be front and center as Florence the lead singer while The Machine would be her supporting band composed of Summers on keyboards and backing vocals, Robert Ackroyd on lead guitar, Christopher Lloyd Hayden on drums and percussion, Tom Monger on harp and xylophone, Mark Saunders on bass guitar, and Rusty Bradshaw on piano and rhythm guitar.
Career Beginnings
With the formation of her band complete, Welch and her bandmates (pictured below) proceeded to start the writing, production, and recording of their debut album in 2008. It was also around this period that the band began to generate buzz and hype within the London indie music scene that the BBC shortlisted Florence + The Machine as part of their annual Sound Of... poll, an influential survey conducted by professional music journalists and industry figures in the United Kingdom to discover emerging musical acts. On July 2009, Welch and her band released their first album entitled Lungs.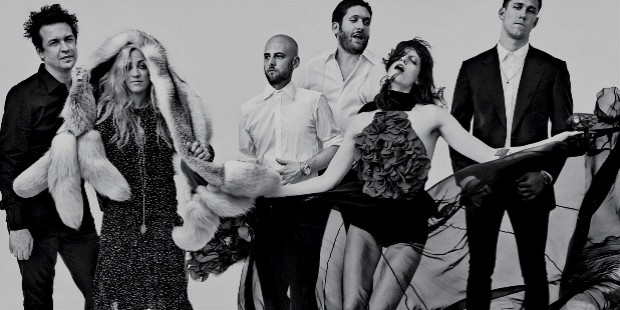 The record would prove to catapult Welch into the spotlight as the album exhibited confident and bombastic instrumentation from Summers and company paired with the lung-busting vocals of Welch singing her dramatically romantic lyrics filled with metaphorical elements of the supernatural and apocryphal. Lungs charted at the top of UK record sales and spawned several hit singles that would become instant fan favorites during concerts such as "Dog Days Are Over", "Kiss With a Fist", "Drumming Song", "Rabbit Heart (Raise It Up)", "Cosmic Love", and a cover of Candi Staton's song "You've Got the Love".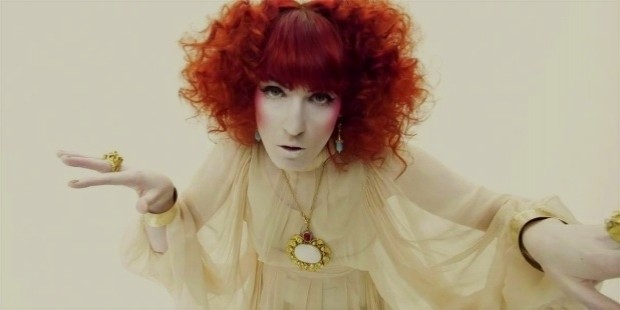 The Lungs era also introduced Welch across the Atlantic when she made a huge impact in the United States of America doing promotional tours for the album, and made a memorable guest performance at the 2010 MTV Video Music Awards, where the video for her song "Dog Days Are Over" (a still of the music video pictured above) was nominated for several major categories such as Best Rock Video and Video of the Year. Welch also released a song called "Heavy in Your Arms" which was included in the soundtrack for The Twilight Saga: Eclipse, and also marked the beginning where she would be regularly tapped to contribute songs for soundtracks of other media.
Career Heights
Welch continued to tour with her band in concert venues and major international music festivals such as Coachella and Glastonbury throughout 2010 and early 2011 before releasing her second album Ceremonials in October 2011. The record continued with and improved upon the sonic template that Welch established on her debut and placed heavy emphasis on epic percussion arrangements with occasional orchestral flourishes. Ceremonials proved to be another hit on Welch's repertoire, as it was her second album to reach number one on the UK Albums chart, acquire critical approval from the press and her fans, and even went on to earn a nomination at the 55th Annual Grammy Awards for Best Pop Vocal Album.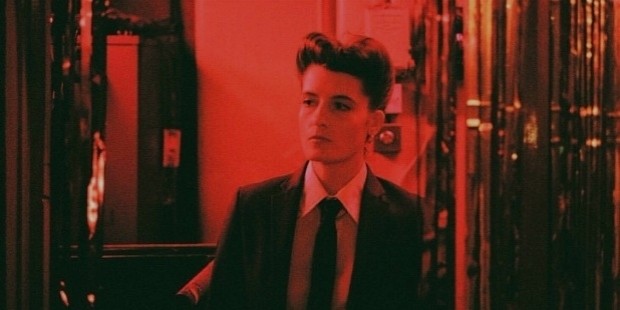 Stadium-worthy singles like "Shake It Out", "No Light, No Light", and "Spectrum (Say My Name)" were performed in Welch's various media appearances to promote Ceremonials. She caught the attention of superstar Scottish DJ Calvin Harris where she proved her diverse range as a musician by co-writing and singing the EDM track, "Sweet Nothing" (a still of the music video pictured above), which would become one of Welch's biggest hits outside of her work with her bandmates. More soundtrack work for Florence + The Machine immediately followed after the release of their sophomore album, where they penned dramatic and orchestral-driven power ballads for films such as Snow White and the Huntsman and The Great Gatsby.
Artistry and Public Image
Welch possesses a wide contralto vocal range and has the incredible ability to sustain high notes in both her recorded songs and live performances. Her singular vocal capabilities and energetic stage persona has often drawn favorable comparisons from the press from other idiosyncratic artists like Björk, Stevie Nicks, Kate Bush, and Tori Amos.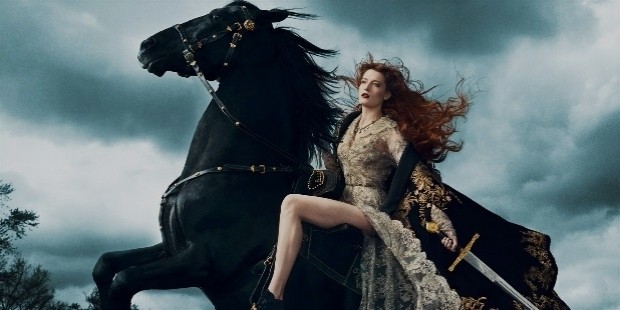 In several interviews for TV shows and magazine profiles, Welch has constantly referred to Renaissance artists when discussing her music and lyrics, which are often peppered with themes and imagery that conjures evocations of love, death, religion, spirituality, sex, violence, time, pain, pleasure, and the sublime. In terms of her fashion aesthetic onstage, Welch has commented that her look is partly inspired by a mix of Lord Alfred Tennyson's Lady of Shalott and Shakespeare's Ophelia from Hamlet with a touch of Gothic sensibilities.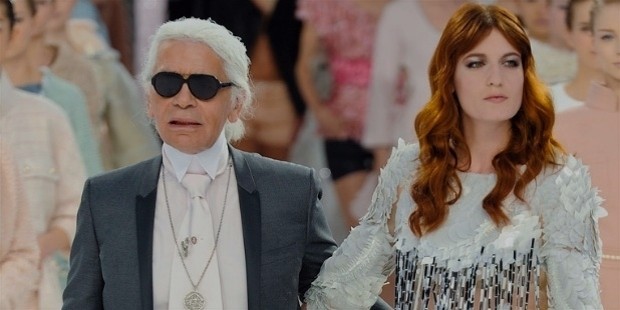 She has served as a muse for several major fashion design houses such as Givenchy, Gucci, and Chanel (pictured above; with Chanel creative director, Karl Lagerfeld) for her eclectic style, milky skin, and statuesque figure, as well as making obligatory appearances during the biannual Fashion Weeks in the four major fashion capitals. Welch is also an avid supporter of books, poetry, and literature, and she is an active participant for a fan-organized online book club established in her honor called Between Two Books.
Influence and Continuing Success
Welch has consistently received positive praise in the press for her work, particularly in music-oriented publications such as NME, Spin, Pitchfork, and AllMusic. In 2011, she was listed by TIME Magazine as one of the one hundred most influential people people in the world, as well as being cited by Beyoncé as one of the key influences of her fourth studio album.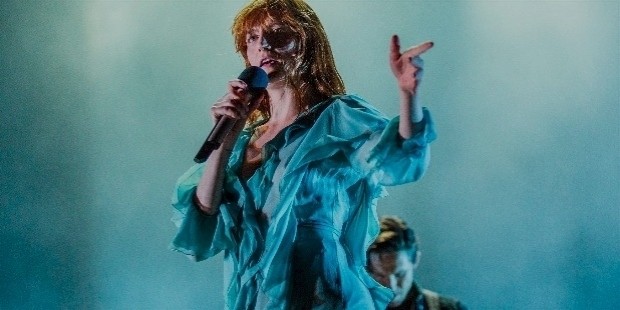 May 2015 saw the release of Welch's third album entitled How Big, How Blue, How Beautiful where she evolved her sound that featured prominent brass horn arrangements in contrast to her previous percussion-heavy pieces. The album was Welch's third consecutive number one record on the UK Albums chart, as well as the first one to debut at number one on the Billboard 200 in the United States.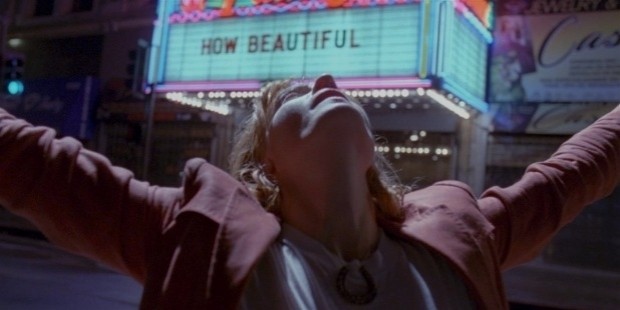 The release of her third album was accompanied by a series of music videos directed by Vincent Haycock which was eventually combined together as a short musical film called The Odyssey (a still of the short film pictured above) and depicted a narrative on the breakdown of a relationship told through selected songs from How Big, How Blue, How Beautiful. Welch is in the process of creating her next record release, and her most recent work was her soundtrack contributions in 2016 for the film adaptation of Miss Peregrine's Home for Peculiar Children and for the video game Final Fantasy XV.
Want to Be Successful?
Learn Secrets from People Who Already Made It
Please enter valid Email