Against All Odds: Shahba Shahrukhi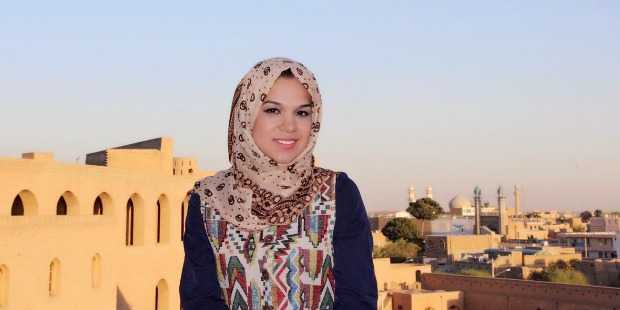 Women are rising above their traditional role of being a homemaker and making a strong effort to take over the bastion from the male counterparts. They are totally fed up of all the chaos in the world, the male-dominated society has created to make dangerous atmosphere in the world. It is no more about their own lives. The world needs to overcome all the conflicts, struggle, unwanted wars and terrorists' attacks on poor and innocents, genocide by dictators.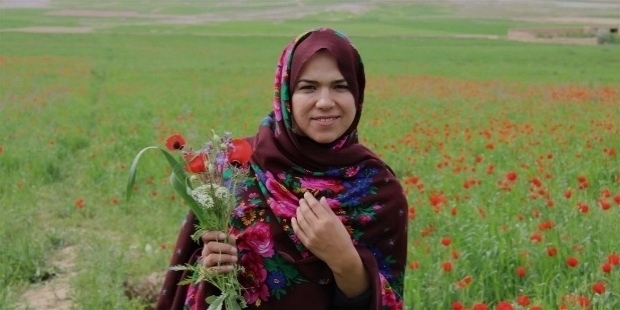 The #MeToo Movement has seen women rising successfully against the top powerful men, take them down in great shame and send them towards horrendous exile. In spite of its nascent stage, the #MeToo Movement has shaken the evil predators' world. Men are now apologizing and running helter-skelter to escape from their past sexual conquest.
Women are entering political arena in various countries with gusto and strong conviction. They want better lives for their children and society at large. It is indeed heart-warming to see Afghan women coming forward fearlessly to fight elections against male candidates in the conservative society. In the country, which had and has been tormented by radical Talibans, Soviet invasion, American takeover and the corrupt governance of their own politicians – women are rising up to fight against all odds to end their everyday struggle and dangers.
The 2018 Afghan elections has seen as many as 278 women, out of a total 2070 candidates, running for the Parliamentary and another 64 women are running for the District Council elections. Most of these female candidates hail from Kabul, Balkh and Heart provinces. These brave women have stood the test of time to take this bold step to enter the political arena. There are grave concerns regarding their safety, security, public skepticism and widespread discrimination in the traditional conservative Afghan society.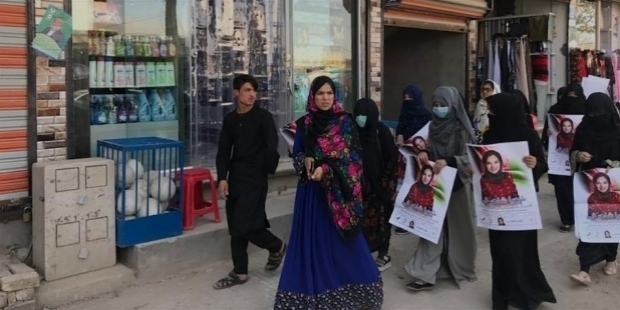 Parliamentary candidate Shahba Shahrukhi from Samangan province revealed in an interview, "When I decided to nominate myself, my family immediately disapproved of my decision, with my close relatives then following suit by expressing negative ideas that as a girl, I would be unable to succeed. They told me that there were too many problems. This society and its traditions have always been against women, who somehow make troubles for men. All these words and excuses were intended to change my mind, but I refused to accept this.
Women from the capital Kabul had an easier task. In the provinces, the situation is different. A woman in the provinces has to overcome cultural issues, fight against her husband, father, brother and other close relatives, and even those women who are envious of her success and who don't want her to overtake their own achievements." Shahba is strong, brave and fearless to take on the gauntlet for a better future for one and all. It will be interesting to see how she will fare in the elections.
Shekiba Parsa, a political analyst disclosed that Afghans fear deadly attacks by Taliban, so enthusiasm among voters is little. The current Afghan Government has failed miserably to provide security to the citizen. She stated, "What will those groups, who do not accept the election process and call it haram – unlawful? What will they do to those, who want to participate, but live in the areas under their control? In the previous elections, some of our fellow countrymen lost their fingers, but didn't achieve the outcome they desired despite all their sacrifices."
The situation on the real grounds is terrible and dangerous. These brave women are well aware of the facts. Shahba Shahrukhi has shown great courage to convince her family for her firm stance to run for the Parliamentary elections, Afghanistan's first in 8 longs years. Shahba was discouraged by her own parents, when she revealed her intentions to them. First they laughed at her, thinking Shahba was joking. She enthused, "I know, I have to do this to show other women that you can be a leader and you can fight. This country needs new blood."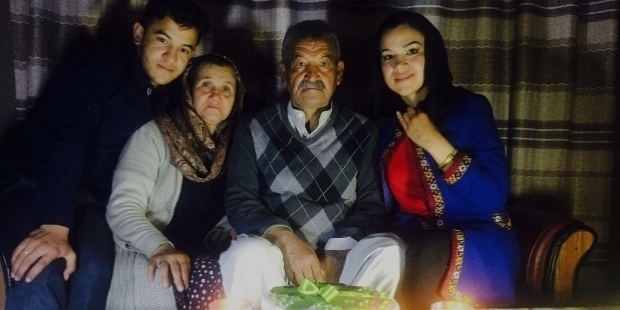 The 28-year-young Shahba Shahrukhi is a Psychologist by profession. She was the first female of her family to have graduated from college. Shahba is totally committed towards advancing education among women. She strongly believes that lack of education is 'Afghanistan's biggest wound'. Women in Afghanistan are considered as second-class citizen in the society. Life is hard and the everyday struggle and dangers are aplenty for one and all.
Afghan women are now more determined to take matters in their hands to lead the charge against all odds. They have been let down by their government. Shahba disclosed that the world sees Afghan women as helpless. It is up to us to save our nation and the time is running out fast. In the first nine months of 2018, a total of 8050 fatalities by Talibans have been recorded. The government is also against the women and considers them as the 'enemy number one' of the State.
Shahba Shahrukhi emphasized that the US-led military intervention in Afghanistan to oust Taliban was to liberate the helpless Afghan women. However, much remains to be done. She states that their government needs to take them seriously. Afghan women have so much potential, yet there are hardly any opportunities for them. The international community needs to invest in us personally, instead of handing money to contractors or the government.
Shahba Shahrukhi's daunting task to convince the voters to vote for her are spent running from one meeting to another and hosting town halls. Nearly 87% of Afghan women have experienced abuse in their lives. Violence against women is rampant. An estimated two-thirds of Afghan girls are not able to attend school. Reforming education is the top priority. However, the government has not shown their inclination to eradicate this serious national problem.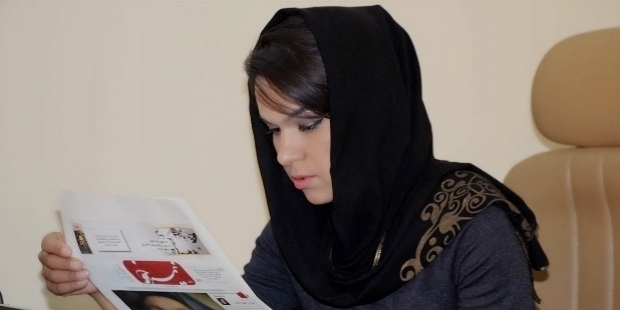 Shahba Shahrukhi disclosed, "I want to have faith, but sometimes it is difficult. Even if I don't win, it's still important for me to show people that I am here, that I am not scared and that Afghan women will not stay silent. We are survivors, and we will keep going always." Shahrukhi have faced skepticism from a group of male teachers in her village. However, she is not ready to give up her strong desire to bring change for the whole world to witness.
In Afghanistan's patriarchal society, it's even difficult for women to campaign on social media, because their photos are edited and misused on fake accounts to humiliate them. The first problem is that a woman's position in society is judged based on a religious viewpoint by which a woman should not lead any group. This is more so among people, who are illiterate or have little education. Secondly, our society is patriarchal, so people rely more on men than women. Thirdly, women are economically weaker and dependent on men. Another factor is people's low level of awareness about elections and the role of women in this process.
Female candidates face further problems, when it comes to running their election campaigns. Women have fewer economic resources to draw on than men. This meant that their ability to campaign and lobby business leaders and local strongmen was automatically limited, which is in any case was already hampered by traditional norms. If women approach powerful figures and businessmen in order to seek their support, the first thing that may happen may be that they get the wrong idea and make sexual demands.
In spite of all the above-mentioned problems and hurdles, brave women like Shahba Shahrukhi and others have shown exemplary courage to enter politics to change their future for better.
The women are the ones, who will save the country and the world can't look away.
Want to Be Successful?
Learn Secrets from People Who Already Made It
Please enter valid Email