KAIS SAIED: Tunisia's New President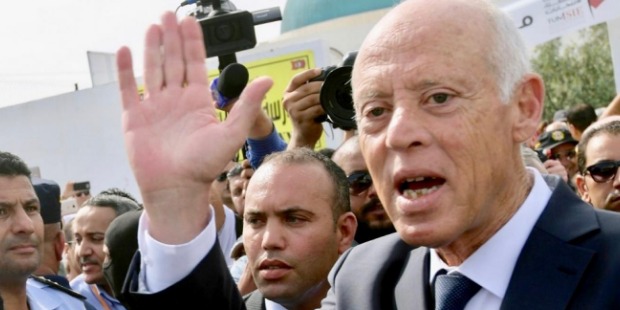 Global leaders are failing their citizens with their despotic ruling in majority of the nations. The tyranny of global leaders has given the rise to people's power all around the world. Sudanese and Algerians rise to overthrow 30-year-old and 20-year-old dictators President Omar al Bashir and President Abdelaziz Bouteflika respectively have inspired lot of nations worldwide. Corrupt global leaders are facing multiple corruption cases and some of them are even behind bars for their evil and callous deeds.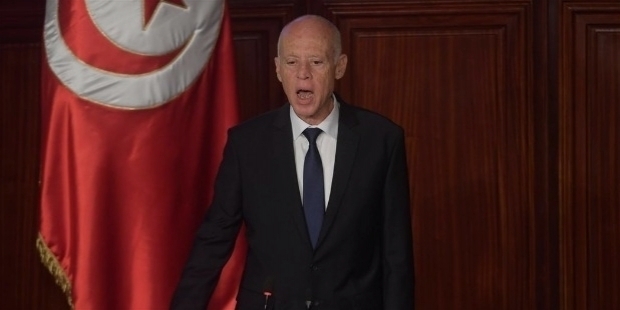 The recently concluded Tunisian Presidential elections saw an emergence of the most fascinating candidate former Law Professor Kais Saied, who has never had any political ambition whatsoever before successfully wining the 2019 Presidential election with a landslide victory over the media baron rival Nabil Karoui. As an Independent candidate, Saied received an amazing 72.71% of the total votes to emerge as the ultimate winner. Johnny D elucidates the rise of a simple and honest man.
Kais Saied was elected as the 6th President of Tunisia on the 13th of October. After winning the election, Saied said, "Thank you to those, who opened a new page in history. For those who did not vote for me, thank you too, because they have chosen freely." The newly elected Tunisian President assumed office from the 23rd of October 2019. Kais Saied's win is an inspiration for the world to note and an ultimate warning by the 'People's Power' of the land that 'enough is enough' and corrupt politicians will be held accountable for their evil deeds.
Business tycoon Nabil Karoui was arrested on the 23rd of August 2019 for money laundering during the 2016 period. His campaign for the Presidential elections was mostly from the jail. He was released from jail on the 9th of October 2019, just before the second round of the Presidential election. After the Tunisian Election Commission declared Kais Saied as the winner, Karoui conceded his defeat. Kais Saied succeeded the deceased 92-year-old Tunisian President Beji Caid Essebsi, who died on the 25th of July 2019 while in office.
Tunisians turned out in large numbers for the first time since the 2010 – 2011 uprising to topple the long-standing ruler President Zine El Abidine Ben Ali. As much as 55% Tunisian voted this year to elect their 6th and new President. It is interesting to note that Kais Saied has had no political experience before this election. He filed his nomination as an independent candidate and pledged to fight corruption and support decentralization. He was backed by the conservative party Ennahdha.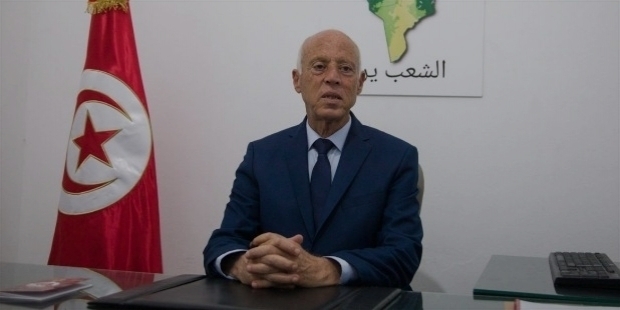 Kais Saied was nicknamed 'Robocop' for his stony appearance during the Presidential election campaign. His approach was straight and focused to take on the corrupt establishment, who has been fooling citizens since time immemorial with false promises. This helped Saied in wooing the younger generation voters, who were fed up with corrupt politicians, who had done nothing to improve their lives since the Arab Spring Uprising in 2011. It is reported that nearly 90% of 18 to 25 years voted for Kais Saied. 49.2% of voters over 60 years also gave their votes to Saied to help him win the 2019 Presidential election with a landslide margin.
Kais Saied described his victory as a 'revolution within the Constitutional legitimacy'. The 61-year-old Law Professor has never had any political ambition or craze for power. He has never held any political office and it wouldn't be wrong to say that Kais Saied is a novice in the political arena. He hardly ran a campaign and stood tall among all other Presidential candidates as an Independent candidate. Unlike other candidates, he barely had much funding for his election campaign. He won the election with the strong support from the youth.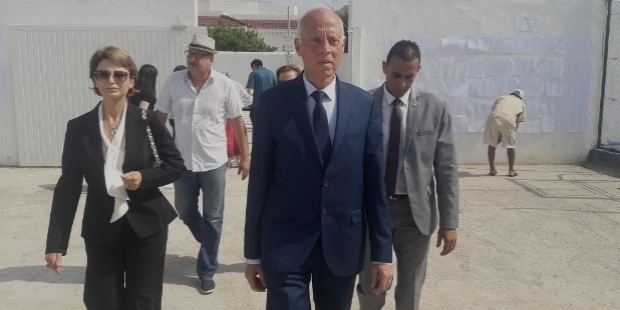 In the first round of the Tunisian 2019 Presidential election, as many as 25 candidates were seen to become the top two candidates for the top post in the country. Kais Saied stood apart, because of his clean background as a Law scholar. He won the first round with considerable ease for his pledge to fight corruption against the establishment and support decentralization. Saied's sincerity and ethical approach won majority of Tunisian's hearts, when he declared that he would not campaign ahead of the run-off election against the then imprisoned Nabil Karoui to have unfair advantage.
In the world, where elections are won at all cost with unfair means, Kais Saied came as a pious sole, who did not believed in unfair advantage over his rival. This simple and honest approach of Saied made 72 per cent of Tunisian to believe their true savior has arrived to better their lives. He promised to promote social justice and enhance national security by providing access to healthcare and water to every citizen. Apart from being socially conservative, he did not hesitate to air his controversial views that education would immunize youth towards extremism.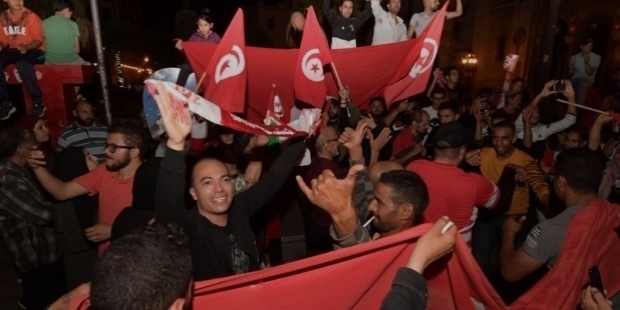 Unlike corrupt politicians of the world, Kais Saied never hesitated to express his views about homosexuality in Tunisian society, capital punishment and gender equality with a straight face. At the same time, Saied has promised to respect social freedoms enshrined in law in the recent years. His clean image, simplicity and honesty were infectious in nature for the Tunisians, who were soul-searching for their ideal candidate. Kais Saied became the candidate of their dreams and the rest has indeed become history.
During the 2011 Arab Spring Uprising period, as a Constitutional Law expert, Kais Saied was often invited on various TV channels to explain issues of public interest revolving around the drafting of Tunisian 2014 Constitution. During his long stint as a Law professor, Kais Saied always welcomed disagreement from his students at the University of Tunis. He is a man of principle. Nation's worsening security situation made the man very skeptical about the 2013 transition. Kais Saied refused to vote in various Parliamentary elections since the 2011 Arab Spring Uprising stating the closed-list electoral system employed disproportionately favoured ruling parties.
Tunisian political elite are scared of Saied's transformative vision for politics. It will be really interesting to see how the new Tunisian President decentralizing government process to elect representatives in the assembly. Under Saied's rule Tunisians will first elect small Local Councils, who will be responsible to choose their Regional Representatives. The Regional Representatives will choose and determine who will be their National Leaders. Accountability of the National Leaders will be of utmost relevance. If the leaders fail to address their constituents' crisis and needs, Parliamentarians' mandate can be terminated. Will Kais Saied succeed in his vision to improve lives of the citizens?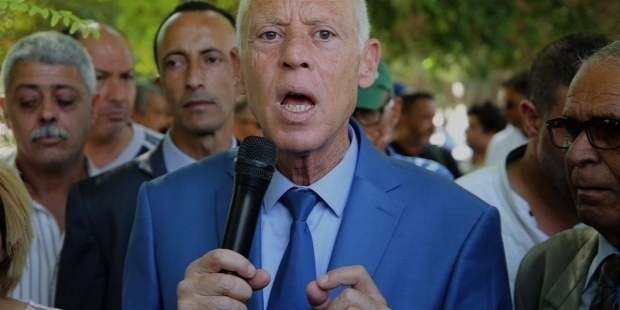 Tunisian analysts are eagerly watching his next move after becoming the President. The corrupt political system of every nation has never allowed straightforward individuals to implement drastic transformations to better lives of the citizens. Tunisia is not different from other nations. Saied's critics have already started attacking him for his idealistic vision. How the former Law Professor will face uphill political challenges will be interesting to watch.
Kais Saied has not promised anything big to the Tunisians. His vision to reshape the political architecture of the State to enhance power of the local government has been there since the 2011 Arab Spring Uprising. Unlike other corrupt politicians, Saied is least interested in power. Few analysts do have hope that Kais Saied can bring radical changes in the political arena, because of his stern demeanour.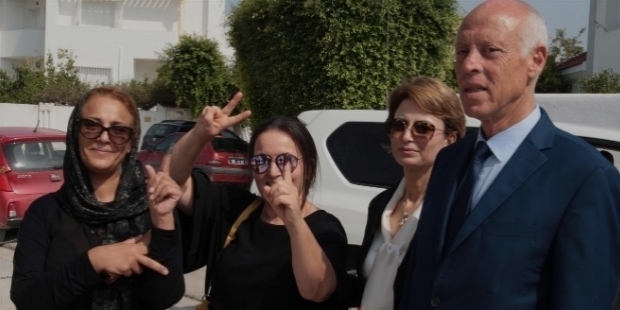 Kais Saied have tough task at hand as the newly elected President. High unemployment rate, economic growth and uniting political parties are the major challenges Saied will have to take head on. How he will overcome his first challenge will speak about his strict approach towards nation's politics. Ever since 2011 Arab Spring Uprising, nine Tunisian government has failed, so the hope is greater on Kais Saied's shoulders.
Personal Life
Kais Saied was born on the 22nd of February 1958 in Ariana town, Tunis, Tunisia. Father Moncef Saied hailed from Beni Khiar. Mother Lalla Zakia and Moncef Saied hailed from a family of modest and intellectuals. Hicham Saied, paternal uncle of Kais, was the first Pediatric Surgeon in Tunisia. Hicham Saied is renowned worldwide for separating the Siamese Twins in the 1970s. Kais Saied met his future wife Ichraf Chebil at the University of Sousse, when she was a Law student and he as the Dean of the Law Department. The two were married and are blessed with two daughters and a son. Ichraf Chebil works as a judge.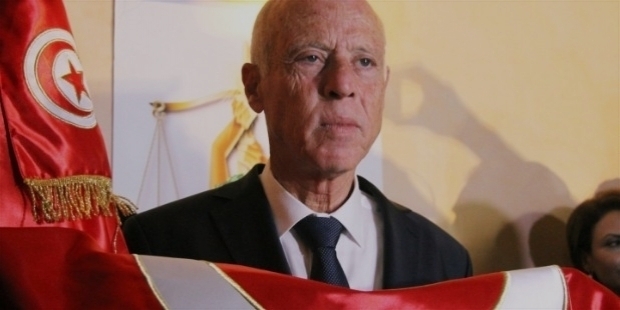 Kais Saied has been a Law Professor at the University of Tunis. In the year 2018, he retired as the Law Professor. During the period of 1990 to 1995, Kais Saied had served as the Secretary-General of the Tunisian Association of Constitutional Law. Since 1995, he has held the position of the Vice President of the organization. As a legal expert for the Arab League and the Arab Institute for Human Rights, Saied has also served as Dean of the Law Department at the University of Sousse. He has had the distinction to be a member of the expert committee, who offered comments to the draft Constitution of Tunisia in the year 2014.
Full Name :

Kais Saied
Zodiac Sign :
Birth Place :

Ariana
Tunis
Tunisia
Occupation :
Industry :
Want to Be Successful?
Learn Secrets from People Who Already Made It
Please enter valid Email