The Swimming Butterfly of Colorado: Amy Van Dyken Story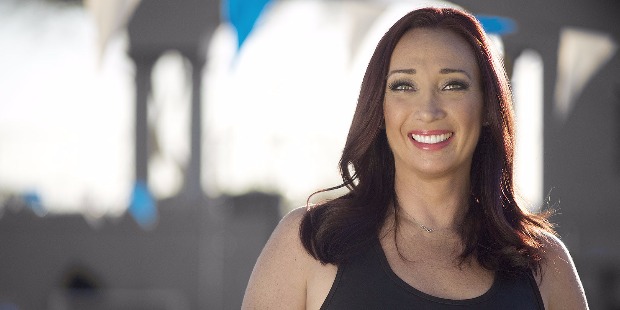 Profile
The most successful woman in the 1996 Summer Olympics is the former competitive swimmer, Amy Deloris Van Dyken. She was a six gold medals for all her Olympic games with four of those wins in one single game. She also had good world records during her career which have all been broken at some point by other swimmers. She swims with the butterfly stroke and in the freestyle category. In fact, her Olympic awards were for her 100-meter butterfly and 50-meter and 100-meter freestyle. She also won awards for her 4x100-meter freestyle and medley relay, which makes her one of the best female athletes in the world.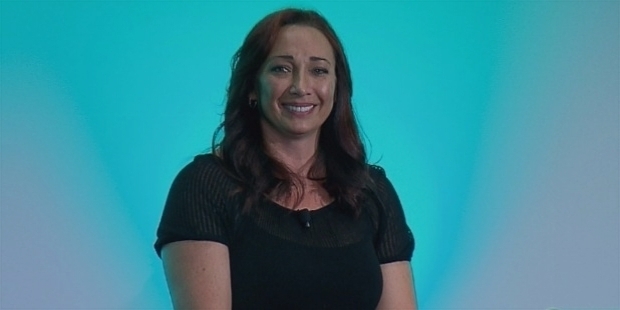 She used to swim only as a form of respiratory therapy that was recommended by her doctor. But she eventually loved the sport and decided to do it professionally. She was coached by Bill Boomer and remained a professional swimmer until after the 2000 Olympics. Before retiring, she had won multiple gold medals and several awards to become one of the greatest swimmers of all time. After her accident in 2014, she is starting to recover with therapy session ongoing.
Early Life
Amy Van Dyken was born on February 15, 1973, in Denver, Colorado. Growing up, she frequently had severe asthma attacks that lasted until her adult years. Upon consultation with her physician, she was advised to take swimming lessons as a way to improve her respiratory condition. She was told that the sport would exercise her lungs and eventually strengthen it enough to prevent any future attack.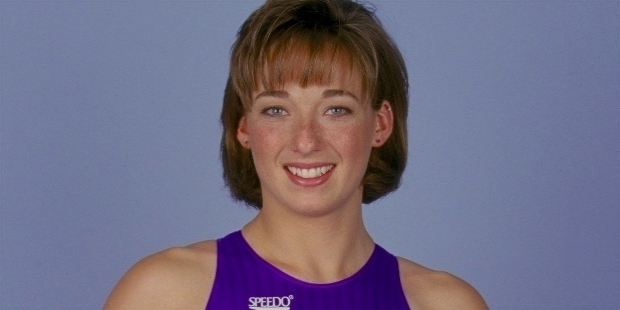 It wasn't until she was in college that she started swimming competitively. After two years at the University of Arizona, she transferred to the Colorado State University where she joined their swimming team. There, she broke her first national record in the 50-yard freestyle at the NCAA Championships. She had a spectacular record time of 21.77 seconds. Prior to that, she tried out for the 1992 U.S. Olympics but failed to make the cut after landing on the 4th place in the 50-meter freestyle.
Career
Things took a different turn for Van Dyken after college. She spent her time post-college training for the Olympics at the United States Olympic Training Center in Colorado Springs, Colorado. Her efforts paid off with four gold medals in the 1996 Summer Olympics in Atlanta, Georgia. She became the first female to win four gold medals in a single event. She participated in the 50-meter freestyle as well as a 100-meter butterfly for the individual round while she was also joined the 4x100-meter freestyle relay and the 4x100-meter medley relay in the team challenge. This success has skyrocketed her career to its peak, earning her multiple awards left and right.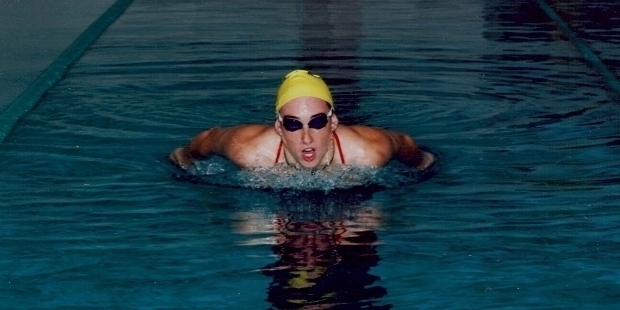 Her career after the 1996 Olympics suffered many injuries that put her away from water. She had multiple operations for the shoulder injury that she sustained. Because of that, she was not able to train for about twelve months. When she was eligible to play again, she competed in the 2000 Olympics and brought home the gold medal for the 4x100-meter medley relay and 4x100-meter freestyle relay. She, however, failed to win the individual 50-meter freestyle and ended in the fourth place.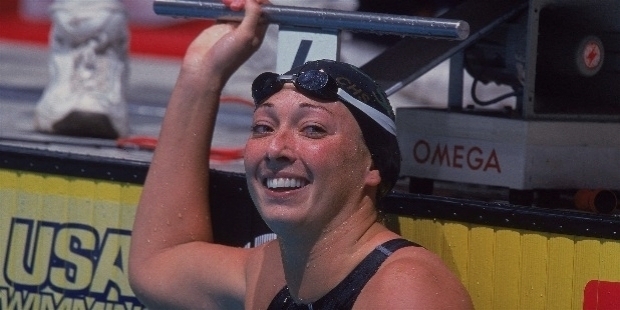 She decided to retire from competitive swimming after the 2000 Olympics games and chose to settle down. Though, she didn't stray far from the sport as she became one of the speakers for group engagements in various schools. She was also a disc jockey for a sports radio show as well as a reporter on the sidelines for the Seattle Seahawks and Denver Broncos, both of which are American Football teams. She also coached the Notre Dame Preparatory School Varsity Swimming Team in Scottsdale, Arizona.
At some point after her retirement, sometime in 2003, she was called in to testify for the Bay Area Laboratory Co-Operative (BALCO) steroid scandal. She had to face the grand jury and give her statement as a regular client of the organization. Although she frequented the organization, she still tested negative for any performance-enhancing drug.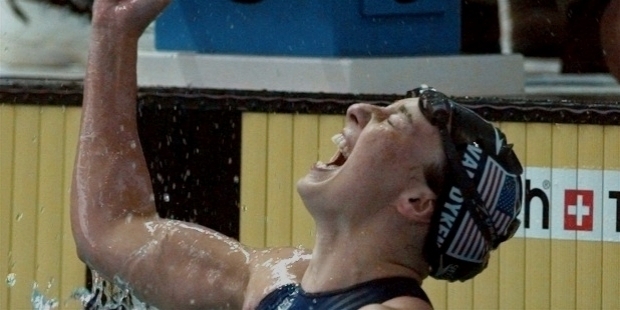 Aside from swimming, she also dedicated her time to other work. She joined the stage play, Vagina Monologues, and did several hosting gigs. She was the morning co-host at 96.9 KMXP-FM before moving to 98.7 The Peak FM, the rival station of her previous job. She resigned from The Peak FM to attend to some family issues in Denver. She went back to her hosting job as a co-host on Fox Sports Tonight with Rob Dibble to which she was a part of until her resignation in December 2013.
Highlight
Van Dyken has been leaving people amazed of her skills since she was in college. When she broke records in 1994, she was awarded the NCAA Female Swimmer of the Year. After her win in the 1996 Summer Olympics, she had more awards like ESPN Female Athlete of the Year, Swimming World's magazine's female Swimmer of the Year Award, Associated Press Female Athlete of the Year, USA Swimming Swimmer of the Year, Women's Sports Foundation Sports Woman of the Year among other awards. Additionally, she is one of the athletes that only has gold medals in the Olympic games.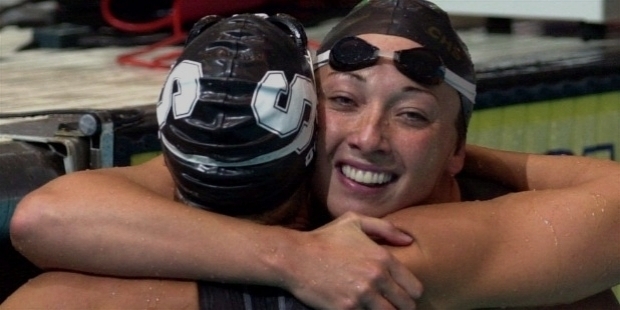 She was also featured on a multitude of shows such as Late Show with David Letterman, The Rosie O'Donnell Show, Today Show, Newsweek, and USA Today. She was also a part of a milk advertisement that was photographed by Anne Leibovitz, a renowned photographer. On top of that, she was inducted into the Colorado Sports Hall of Fame, US Olympic Hall of Fame, and the International Swimming Hall of Fame. During her induction in the Internation Swimming Hall of Fame, she was the only American swimmer in the "class of 2007," setting yet another record under her belt.
Personal Life
Shortly after her retirement, she married the NFL Punter Tom Rouen. They both take some time to spend in both their homes in Colorado and Arizona. On the evening of June 6, 2014, while in Scottsdale, Arizona, Van Dyken got into an All-Terrain Vehicle accident at the Torreon Golf Club. She suffered a severed T11 vertebra that left her paralyzed waist down. The injury was also close to her having a ruptured aorta.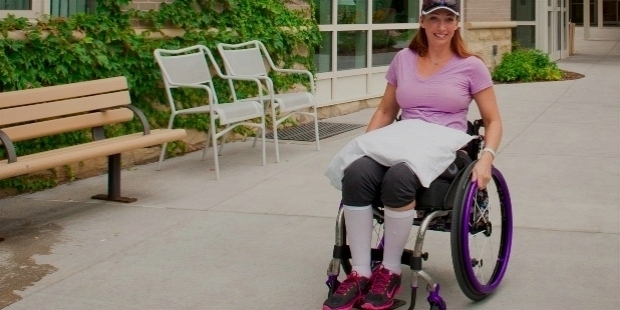 She had to be airlifted during her rescue in order to get her to an emergency rescue operation as quickly as possible. She was admitted to the Scottsdale Healthcare Osborn intensive care unit and spent two months rehabilitating at the Craig Hospital in Englewood, Colorado. After about a year of therapy, she was seen for the first time standing back on her feet.
Want to Be Successful?
Learn Secrets from People Who Already Made It
Please enter valid Email