A Successful Man in Swimming's Hall of Fame: Gary Hall Jr. Story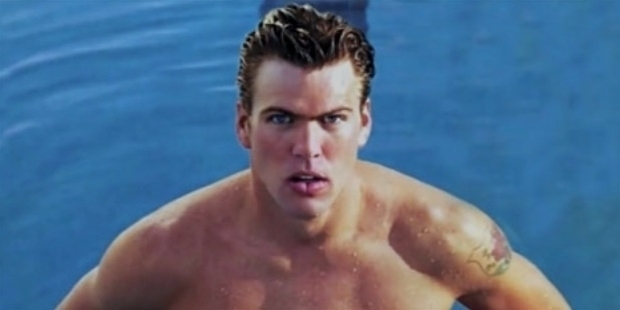 Profile
Swimming has brought fame to many athletes including Matt Biondi and Jenny Thompson. Aside from them, another swimmer who has become one of the household names of the sport is Gary Wayne Hall Jr. Coming from a family of swimmers, Hall Jr. has been trained ever since he was younger. He is mostly known for his "pro-wrestling like" routine before starting in a tournament. His antics help him prepare for his every race and definitely entertains the audience.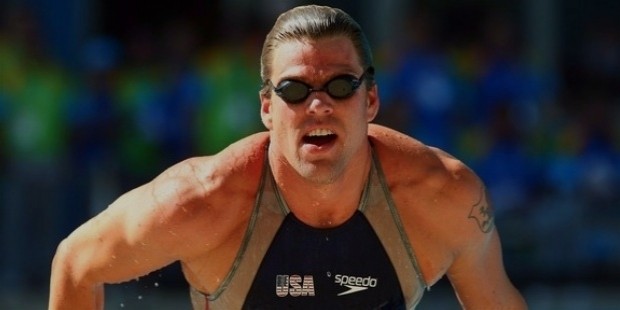 His swimming records show that he is one of the most successful athletes. He had won five gold Olympic medals, three silver, and two bronze. Those were just a few of the medals he has acquired throughout his career. He also used to hold the record for two relay events that have already been beaten long before. Hall Jr. specializes in freestyle swimming, unlike others who also swim with butterfly strokes. Despite being diagnosed with Type 1 diabetes, he was able to swim through the challenges that came his way with finesse and success.
Early Life
Hall Jr. was born in Cincinnati, Ohio, on September 26, 1974. His swimming influence mostly comes from his father, Gary Hall Sr. But, it can't be denied that his maternal uncle, Charles Keating III, an Olympian, and his maternal uncle, the 1940s national swimming champion, Charles Keating Jr., also contributed a lot to his career growth. He studied at the University of Texas and took part in their swimming team.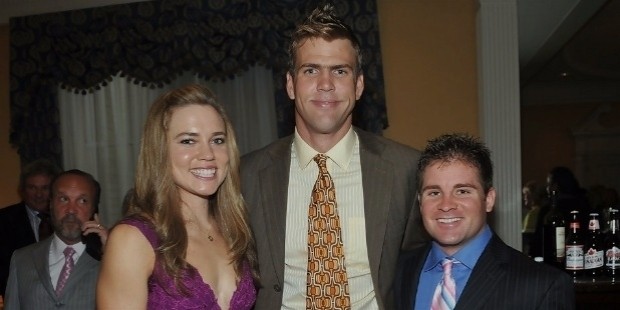 He did not spend much time competing when he was younger. Not until he turned about fifteen years old did he start participating in swimming tournaments. In fact, he only had six years of experience when he faced his first Olympics in 1996. Nevertheless, he became widely known as the ultimate rival of Alexander Popov, Russia's swimming pride.
Career
His career started out when he competed in the 1996 Atlanta games, which also happens to be his first Olympics game. He performed well during the relay category of the event together with the rest of his team. However, his total in the individual game was stumped by his greatest rival, Alexander Popov. He lost both 50-meter and 100-meter freestyle settling for the silver medal. At the end of that event, he took home two gold medals for the relay category alongside his individual awards.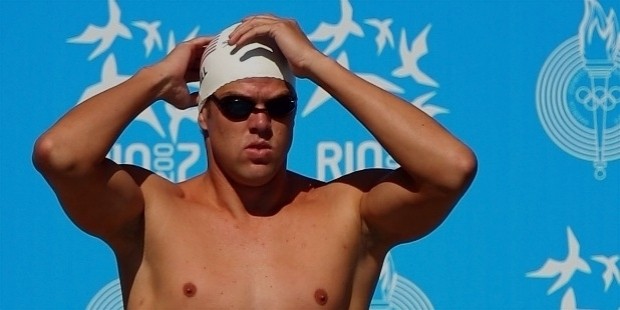 Before hitting the 2000 Sydney Olympics, Hall Jr. faced a crucial point in his career. Not only was he suspended for his marijuana use by the FINA in 1998, but he also had to take time away from swimming to cope with his diabetes. In 1999, he was diagnosed with Type 1 diabetes or often known as juvenile diabetes. It usually hits children and teens hence its name, but it can also occur on adults like Hall Jr. Aside from his training, he also joined the club founded by his father, Gary Hall Sr., which was named as The Race Club. The main goal of the club was to gather elite swimmers worldwide for the upcoming Olympics at that time. Coached by Mike Bottom, Hall Jr. trained with many prestigious swimmers who were a part of the top twenty rank from the past three calendar years.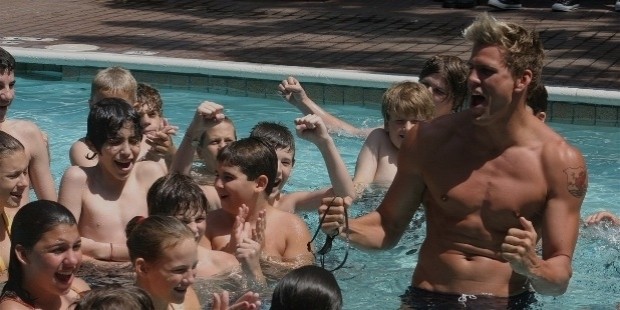 The short break in Gary Hall Jr.'s Career helped him reshape himself and train more for his comeback in the 2000 Olympics qualifier. Not only did he win the 50-meter freestyle and placed second in the 100-meter freestyle, but he also broke the record of Tom Jager, which has been unbeaten for a good ten years. This success brought him to the 2000 Sydney Games where he won the first place in the 50-meter freestyle and the third place for the 100-meter freestyle in the individual category. Coincidentally, he tied with his U.S. Teammate Anthony Ervin in his win in the 50-meter freestyle. During the team relay in the 2000 Olympics, Hall Jr. swam the last leg against Ian Thorpe. Despite gaining the lead in the beginning of the leg, his Australian opponent was able to get back at him at the turn. He lost by a hand length yet didn't fail to congratulate the winning team.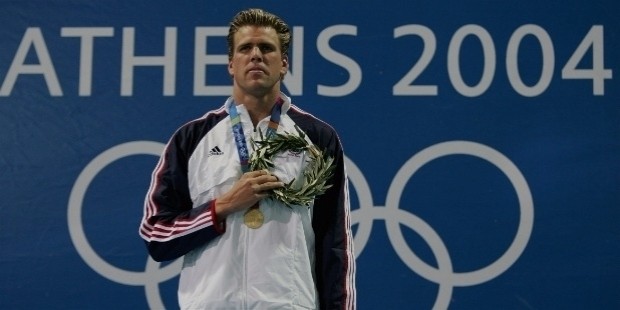 The following Olympics that occurred four years later in 2004, he competed again winning the gold medal in the 50-meter freestyle. He was already 29 at the year and was the oldest American Olympian since Duke Kahanamoku in 1924. Him winning the 50-meter freestyle is said to be a long shot for someone his age but he has proven his critics wrong when he bagged his award. On top of that, he, along with team USA, won the bronze medal in the 4x100 freestyle relay in the same event. The 2004 Athens Olympics was his last Olympics since he has failed to qualify for the 2008 Olympic Trials. He finished in fourth place, which was just a place short to be able to compete in the Olympics.
Highlights
Gary Hall Jr. has had attended many significant competitions throughout his career. However, his record-breaking time of 21.76 seconds in the 50-meter freestyle was one of the best he has ever set. His record in the 2000 Olympics may not be quite a stunner as his time in the 1996 race, but his 48.24 to 48.30 in the 100-meter race against Ian Thorpe was still phenomenal.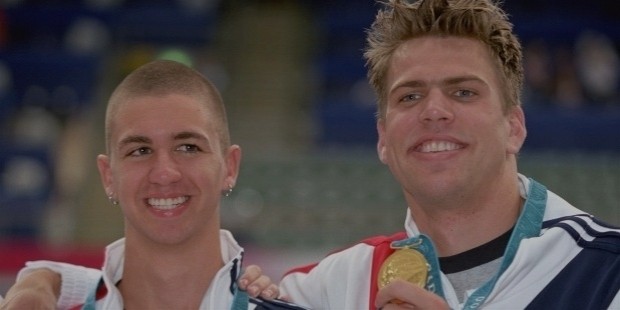 His success gave him a total of twenty-four medals, thirteen of that is gold, eight of it are silver, and three are bronze. This is a cumulative total of his wins in the Olympics, World Championships, Pan Pacific Championships, and the Pan American Games. He was recognized at the 2004 Golden Google Awards and was the Humanitarian Award Winner. His name was also inducted into the U.S. Olympics Hall of Fame in July 2012, making him one of the best swimmers in the history of America.
Personal Life
Hall Jr. has a playful personality that is often seen as he always shadow boxes before his games. His usual routine is paired with his apparel. He wears a boxing robe as he walks around the pool area doing his routing with some flexing on the side. This resulted to an unfavorable repercussion from his sponsor, during that time. He was fined in the 2004 Olympics for wearing an Everlast robe despite the supplying deal he has with Speedo. Despite his goofy character, Gary Hall Jr. remains active in serious issues of swimming such as using of performance-enhancing drugs. He criticized the achievements of previously suspected swimmers and whether their wins were permissible.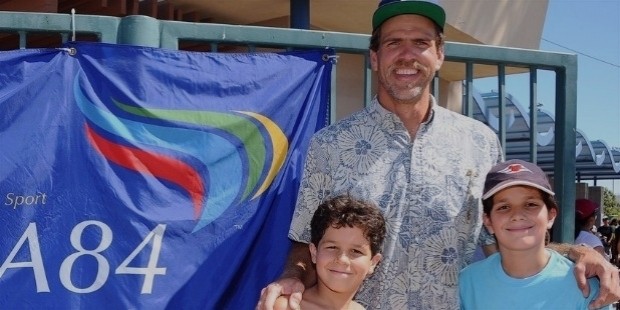 Aside from a few hitches in the swimming pool, he also had to face a couple of riptide in his personal life. He and his sister, Bebe Hall, were spearfishing somewhere near Islamorada in 2006. His sister was attacked by a blacktip reef shark and needed nineteen stitches after the incident. Meanwhile, he remained safe with no severe injuries after punching the shark multiple times until his sister could strike it with a spear. The shark is said to have swum away after both Hall siblings fended it off.
Want to Be Successful?
Learn Secrets from People Who Already Made It
Please enter valid Email