Charles Stewart Mott Success Story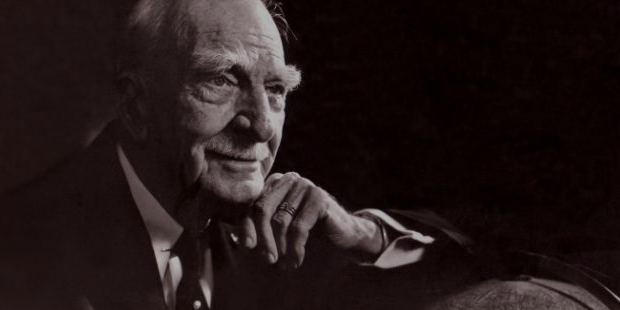 There are plenty of business tycoons who played a vital role behind establishing USA's stronghold in global scene, but few can come close to the versatility and achievements of Charles Stewart Mott. A leading U.S. automotive industrialist, he was also well known for his philanthropic activities.
Early Career
Mott started his professional life by joining his family's business to manufacture bicycle tires in New York. At that time, hardly anyone could expect he would take the business to heights of success and become one of the stalwarts in the eminent US automobile giant, namely General Motors. He also left his mark in social work by founding the C.S. Mott Foundation, an organization that has played a role in health research in the USA.
Charles Stewart Mott completed his education with a degree in engineering in 1897 from the Stevens Institute of Technology. Instead of joining any company he decided to become a participant in his family business. Weston-Mott Co, a bicycle tire company based in New York, was not a big player at that time. He expanded the market and scope of the company by manuacturing wheels for vehicles.
Career
He served as the company's president till 1913 from 1903. The decision to shift the company to Flint to get close to the nascent automobile sector proved to be a wise one. The growth began when Weston-Mott merged with the venerable Buick Motor Company.
Stalwart US carmaker General Motors started its journey in 1908 and at that time it acquired 49% of Weston-Mott stock. As a result, Mott became the partner in creation of the automobile giant. In 1913, GM acquired the 51 percent shares in lieu of its own shares. The Weston-Mott Company's valuation was $3 million under his leadership.
Through his business moved strategic decisions, Mott became one of the biggest General Motors shareholders on an individual level by 1942. Even after GM had acquired Weston-Mott Company, he continued to manage it for a long time. He was a part of the GM board for 5 decades starting from 1913. For the years 1916 to 1937, Mott served as the company's VP. Till his demise in 1973 he worked in various designations in the company's Executive and Finance Committees.
Mott was not confined within the automobile industry in his illustrious career. He served in World War I and was involved in Spanish-American War as well. Besides, he served as the Mayor of Flint thrice between 1912 and 1918.
Charles Stewart Mott is among those rare business leaders who are also famous for philanthropic activities. He set up the Charles Stewart Mott Foundation in 1926. He contributed cash and resources to this entity throughout his life and its assets reached $300 million when he died. The foundation has funded several educational and social services for Flint and other U.S. cities. The C.S. Mott Children's Hospital was set up in 1969. A building in Kettering University and another in the University of Chicago have been named after him.
Full Name :

Charles Stewart Mott
Born :

2nd-Jun -1875
Birth Place :

Newark
New Jersey
Education :

Stevens Institute of Technology Hoboken New Jersey
Occupation :
Industry :
Networth :

$300 million
Want to Be Successful?
Learn Secrets from People Who Already Made It
Please enter valid Email