Tadashi Yanai Success Story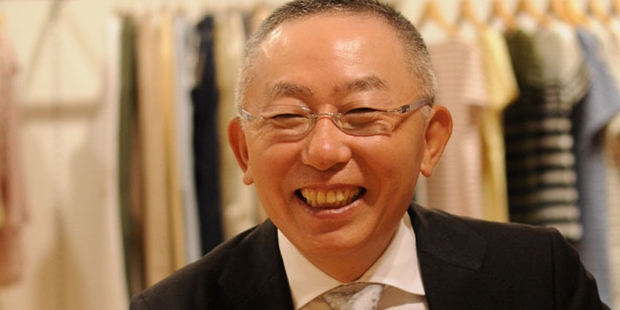 Hard work and perseverance are two qualities of a successful business entrepreneur. Tadashi Yanai is one of the finest examples of the saying. Forbes rated Tadashi Yanai as the Second Richest man in Japan in the year 2014. He is the present CEO of Fast Retailing Co, owner of Uniqlo clothing brand loved by the Japanese. He is also currently the chairperson of Chairman, G.U. CO., LTD.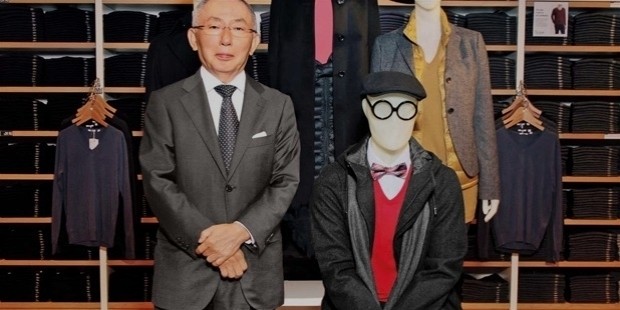 Tadashi Yanai serves as an external director and consultant in major companies like Nippon Venture Capital Co., Ltd. and Softbank Corp.
Early Career
Born on 7th February 1949, Yanai was passionate about pursuing business from the initial years. He graduated from Waseda University in Tokyo in 1971 in political science. After finishing his graduation, he started by selling men's clothing and kitchenware at the Jusco supermarket.After spending a year at Jusco, he quit the job, joined his father's tailoring business known, and named it as Ogori Shoji.
Career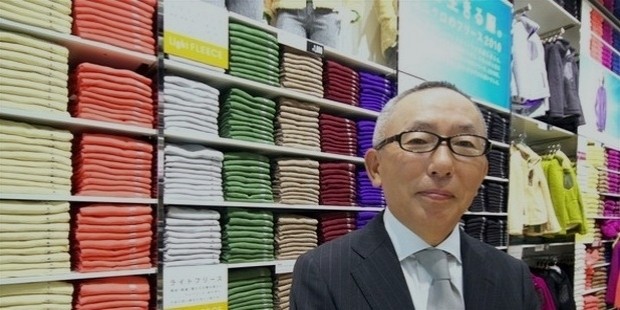 Yanai moved to start his first Uniqlo's shop in1984 in Hiroshima. His sense of intuition and the free reins made it easier to take good advice. In a span of ten years, the little suburban shop opened dozens of other shops and leaded the IPO in 1994.
Currently Fast Retailing has more than 2000 stores under its name and has become the fourth largest apparel company in the country. The company includes a number of brands under its umbrella starting from including Uniqlo, Helmut Lang, and theory, Comptoir des Cotonniers, Princesse Tam.Tam, J Brand and g.u.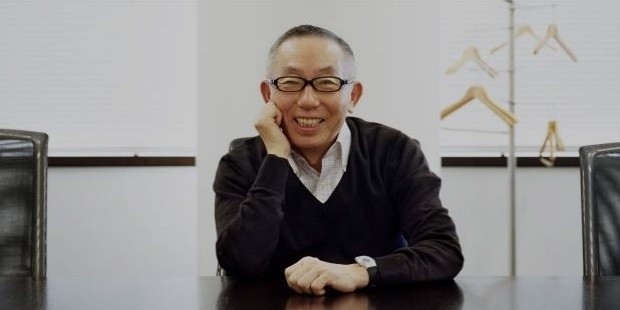 In 2012, he was included in the 50 Most Influential list of Bloomberg Markets magazine. He has been also bestowed with the International Retailer of the Year Award in 2010 from the National Retail Federation in the US. Sanno Institute of Management chose Yanai as the best company president in the year 2009.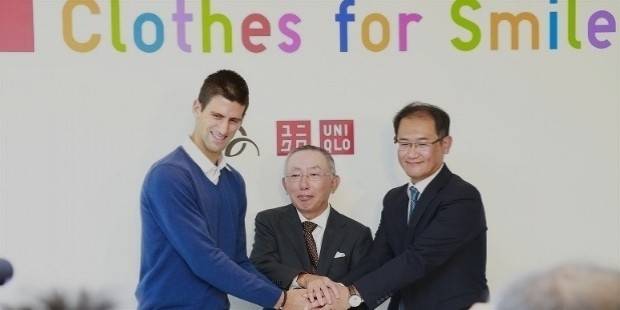 Tadashi Yanai with Novak Djokovic
On the philosophical end, Yanai donated a lump sum amount of one billion Japanese yen in March 2011 to the victims of the Sendai earthquake. Yanai has also published a book named Throw Away Your Success in a Day in the year 2009.
Personal Life
On the personal front, the 63-year-old billionaire is married and has two children. Yanai has been recently in the news for stating that he would retire in the next two years. He is a die-hard horseracing and golf fan. He plays golf on each weekend in the Tokyo suburbs. Yanai holds two golf courses in Hawaii.
Tadashi Yanai has a 16600 square foot houses in the heart of Tokyo. The house features a private driving range, guard towers and is surrounded by two-storey walls. He built the house on land costing $80 million in 2000.
Awards
2010

International Retailer of Year
Japanese Billionaire Behind Fast Retailing
Full Name :

Tadashi Yanai
Zodiac Sign :
Birth Place :

Yamaguchi Prefecture
Education :

Bachelor of Arts / Science Waseda University Shinjuku,

Occupation :
Industry :
Networth :

$17.8 Billion
Want to Be Successful?
Learn Secrets from People Who Already Made It
Please enter valid Email