Charles Koch Success Story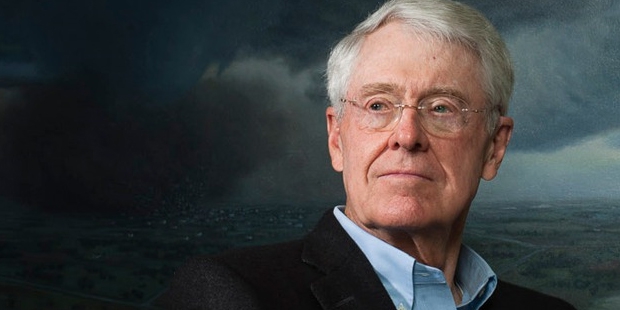 Fortunes are made with man's own will. This is true behind the success of Charles Koch.Charles de Ganahl Koch is the chairman, co-owner and CEO of Koch Industries. Besides being a businessman, he is quite a philanthropist. Koch Industries was established by Fred C. Koch, father of Charles Koch and his brother David Koch. It is the second largest private company in US. Koch has been the company head for the last 4 decades, taking the company to altogether different dimension in terms of sales and revenue.
Childhood
Charles Koch was born on November 1, 1935 in Wichita, Kansas, US. His ancestry has roots in Dutch, and his grandfather Harry Koch who migrated to US and settled in Texas. Koch studied at the prestigious Massachusetts Institute of Technology from where he graduated with several degrees in 1960.
He received his Bachelor of Science in General engineering, Master of Science in Chemical and Mechanical Engineering. After his college, Koch started working with Arthur D. Little, Inc. In 1961, he left his job and moved in with his father for the family business. Years later, he was appointed as the President of the business.
Early Life
Besides being called as benefactor and an elusive bogeyman of the business, Koch supports a number of communities and educational societies, political and non-political organizations. He had been an active member for the Republican Party, Libertarian groups, Americans for Prosperity and different charities in the States.
His educational charities include institutes like Mercatus Center at George Mason University and the Institute for Humane Studies. Koch also started the Koch Cultural Trust along with his wife to support artists and creative professionals.
I believe that cronyism is nothing more than welfare for the rich and powerful, and should be abolished.- Charles de Ganahl Koch
In his book, 'The Science of Success' which was published in 2007, Koch stressed upon the business strategies and his own management policies pertaining to establishing any business. His business establishment, the Koch Industries, was originally an oil refining and chemicals company.
However, with success at his side, Koch expanded the existing layout into different industrial sectors including minerals, fibers, forest and consumer products and process and pollution control equipment. The estimated annual sales for Koch Industries are $110 billion.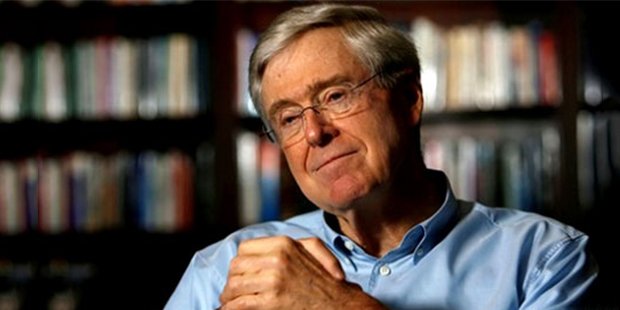 Koch married his wife Liz in 1972 who has been a firm support to him throughout the business and philanthropic activities. Koch and all his brothers suffered from prostate cancer. Although being such an influential personality, Koch prefers to keep a low profile. He has helped several startup companies and organizations to establish through his financial support and guidance.
Career
Among the noted ones are Bill of Rights Institute and the Market-Based Management Institute. Besides the educational societies and political groups, Koch is a member of the Mont Pelerin Society.
With over 42% stake at his own organization, Koch has an estimated net worth of $41.3 billion. He was listed among the top influential and billionaires in the reputed Forbes magazine, bagging the 18th spot in 2011. Koch brothers were listed among 'the most influential people' of 2011 in TIME magazine.
The magazine alongwith several others appreciated the determination and the perseverance of the brother, let alone Koch, for the current standing of their company and the support for various educational institutes, political organizations and foundations.
Awards
2005

Herman W. Lay Memorial
2004

Presidents Medal
2003

Spirit of Justice
2002

Uncommon Citizen
2000

National Distinguished Service
1999

Free Enterprise, Directors, Governors Arts Patrons
1996

Distinguished Citizen
1995

Outstanding Humanitarian, Distinguished Citizen
1993

Spirit of Excellence
1992

Entrepreneurial Leadership
Know More
Full Name :

Charles de Ganahl Koch
Zodiac Sign :
Birth Place :

Wichita
Kansas
Education :

Massachusetts Institute of Technology Cambridge
Occupation :
Industry :
Networth :

$43.1 Billion
Want to Be Successful?
Learn Secrets from People Who Already Made It
Please enter valid Email