In the Wake of the Me Too Movement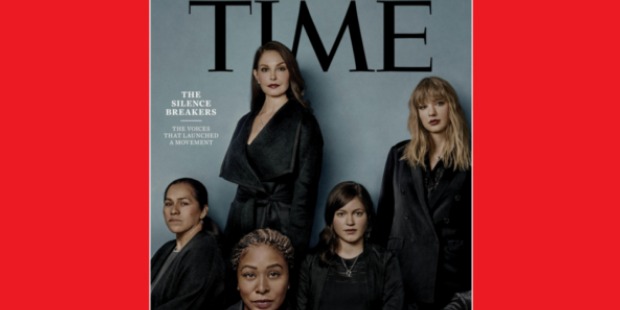 Success has a 'New' meaning in today's modern world altogether. It is not about achieving greater goals, neither it is about being on top of the world. The women of the world have etched a new leaf in the history of modern civilization. Success of these women has given them a sigh of relief by unburdening their horrific experiences, which they had never told or shared with even their closest dear ones.
Way back in 2006, African-American Civil Rights activist Tarana Burke from The Bronx, New York established the 'Me Too Movement'. As the Senior Director of Girls for Gender Equity in Brooklyn, Burke strives to help young women of color increase their overall development through various programs and classes. To raise awareness of the pervasiveness of sexual abuse and assault in the society, she started using the powerful phrase "Me Too". It was just the beginning of women power.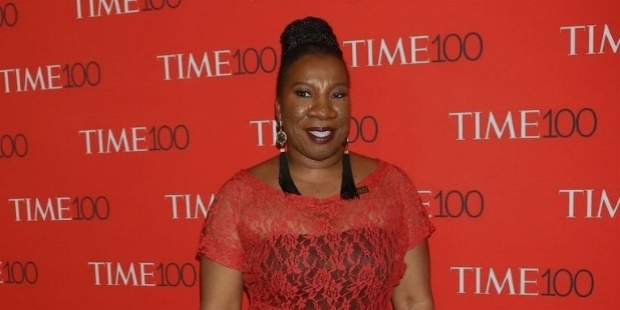 For more than a decade, it had few takers. No one realized or had thought how powerful these two words – Me Too – would become as social network connected the world. On the 15th of October 2017, American actress, liberal activist, producer and former singer Alyssa Milano popularized it on Twitter. Her message launched the #MeToo Movement, when one of her friends posted a message on Twitter to encourage survivors of sexual harassment and assault to post '#metoo' as a status update.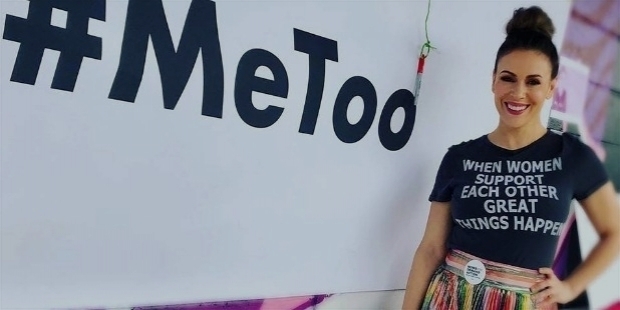 One message by Alyssa's friend to gauge the widespread problem of sexual misconduct has revealed established renowned successful icons of their shameless acts of their power. Milano accentuated the basis of her hashtag was to create a platform for women to have an opportunity, without having to go into detail, to share their stories of sexual misconduct. Milano's inspiration brought awareness to the commonality of sex crimes among women, in the wake of Harvey Weinstein's expulsion from the Academy of Motion Picture Arts and Sciences for alleged sex crimes against women in the film industry.
Tarana Burke and a group of prominent activists were dubbed as "The Silence Breakers" by TIME magazine as the TIME Person of the Year for 2017. Since then, the #MeToo Movement has seen amazing results and has spread its wings worldwide. Sexual harassment by top echelons in workplace had and has become a dangerous disease of the sick mind. Gwyneth Paltrow, Ashley Judd, Jennifer Lawrence and Uma Thurman joined the movement to popularize it even further.
81-year-old Bill Cosby was renowned as an American stand-up comedian, actor, musician, author has become more famous as a sex offender, who has been convicted and imprisoned recently for 10 longs years for drugging and sexually assaulting Andrea Constand. The legal battle has now shifted to the civil court. As many as 10 women have come forward to sue Cosby. It will be interesting to see how he will be losing his fortune for sexually assaulting women decades ago.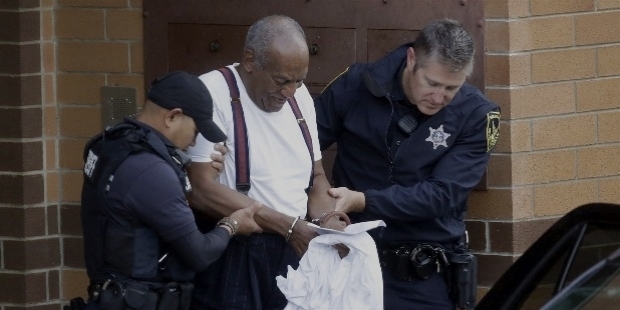 One out of six women in America has experienced sexual assault and sexual misconduct in their lives. Some of them have experienced the horrific assault multiple times by the same man or men. Success has a new meaning now among the victims of sexual assault and sexual misconduct. More women are coming forward to name and shame their predators.
The Los Angeles County District Attorney Jackie Lacey launched a task force in November 2017 to handle the surge in allegations against renowned figures from the entertainment industry. Criminal cases are being registered and fast tracked to give justice to the victims, who have endured and kept it private, of the sexual abuse in their past.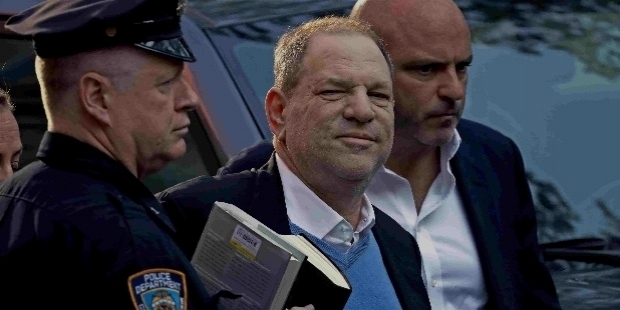 The task force has considered charges against 22 suspects. Prominent among them are Harvey Weinstein, Kevin Spacey, director James Toback and former CBS CEO Leslie Moonves. They have denied engaging in sexual abuse, which was not consensual. America witnessed how the Republicans Judiciary Committee members and the President arrogantly and illegally supported the sexual predator Supreme Court nominee Kavanaugh against Dr. Christine Blasey Ford, who was sexually assaulted 36 years ago. This unlawful act has ignited the American women, young and old, who have now vowed to teach the powerful Republicans in the midterm polls.
The success of #MeToo Movement has given victims solace by sharing their stories with the world. Overcoming their emotions and fear, women around the world are coming forward in various platforms. Melissa Schuman case against Backstreet Boys' Nick Carter of 2003 was rejected over the statute of limitations. However, she revealed, "For me it was not necessarily closure, but also it was one of the healthiest things I have ever done for myself. It felt therapeutic to tell the authorities, to be able to take it out of my body and out of my mind and report it."
The law enforcement agencies have not shown zeal to support and act on these allegations in majority of the cases. However, the unstoppable storm in the social network has become more embarrassing for the sexual predators. It also indicates the failure of respective governments to act on the serious global problem. Many women are still afraid to come forward, because of the fearful ambience of the law enforcing agencies.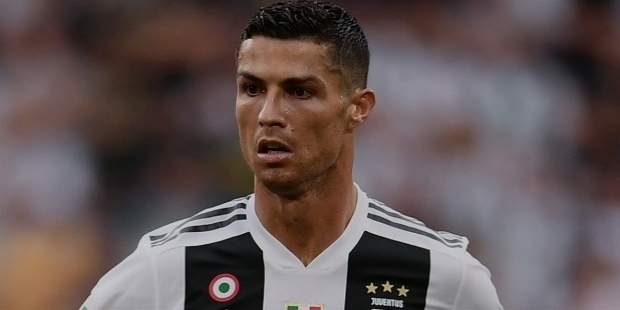 The #MeToo Movement has just commenced its journey. It is yet to catch fervor in various countries. Soccer Superstar Cristiano Ronaldo was sued recently by Kathryn Mayorga. She accused the footballer of raping her in Las Vegas hotel in 2009. The movement has become hard to ignore by the authorities, because the social network has empowered the women of the world. By naming the predators, victims have become fearless in their quest to punish the perpetrators. Women have had enough!
The movement has also taken India in a big way. From the entertainment industry to media, famous sexual predators are running in fear for the world to know their true nature. Actress Tanushree Dutta alleged Nana Patekar and choreographer Ganesh Acharya had sexually harassed her during filming in 2008. Tanushree's accusation gained momentum when several actors supported her claims. Many actors have also stood against her claims.
She had fearlessly ignited a tiny spark, in spite of being attacked, to inspire other victims in Bollywood and Indian Television industry, literary, media and political arena, to come forward and share their traumatic horrendous experiences. The culture of misogyny has finally been exposed much to the dislike of men. Many of the accused men are apologizing on Twitter for having ill-treated women in the past to escape the wrath of the world.
Actor Alok Nath have been accused by Vinta Nanda that he had raped and sexually harassed her during the making of TARA. Renowned Editor, now Minister of State for External Affairs, and a Member of Parliament in the Rajya Sabha, from Madhya Pradesh have sexually molested and harassed many women during his journalistic days. More than 9 women have come forward to share their horrific experience and accuse M J Akbar of his sexual misconduct as their Editor.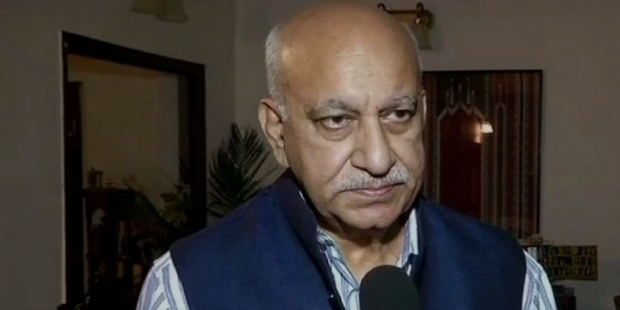 Rajat Kapoor, Kailash Kher, Varun Grover, Vivek Agnihotri, Chetan Bhagat, Aditi Mittal, Gaurang Doshi, Tanmay Bhat, Gursimran Khamba and Utsav Chakraborty have been accused by multiple women. Many of the young women are no more afraid to call a sham a sham. They have had enough of it. One of the main reasons for naming the sexual predators by the victims is that, the law has not acted with their responsibility to catch and punish the perpetrators.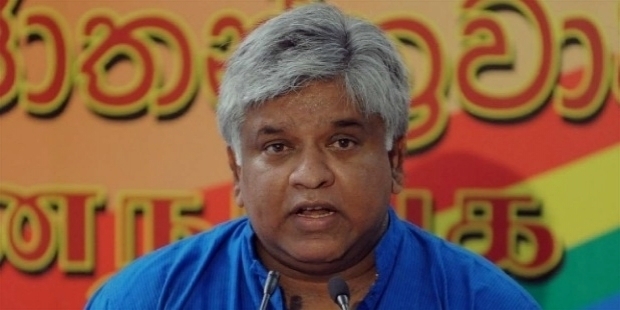 In the media, Hindustan Times Chief of Bureau and Political Editor Prashant Jha had to step down for his sexual misconduct. Sidharth Bhatia, Founder Editor of 'The Wire' also has been accused of sexual misconduct. Former DNA Editor-in-Chief Gautam Adhikari, Times of India' Hyderabad Resident Editor K.R. Sreenivas and Mayank Jain of Business Standard are some of the names, who have been accused by various women.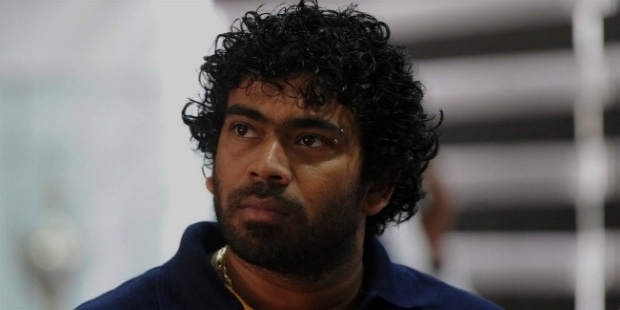 The Cricketing world has also come in the limelight. Sri Lankan cricketers Arjuna Ranathunga and Lasith Malinga have been accused of sexual misconduct. How many hidden predators in the Corporate World will be exposed in the near future? The #MeToo Movement has given a new meaning to success.
Want to Be Successful?
Learn Secrets from People Who Already Made It
Please enter valid Email