30 Little Things You Can do Daily to Remain Truly Happy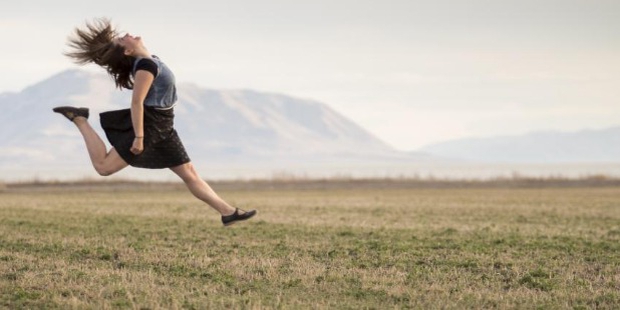 It is not only the materialistic things that give us happiness but even small things' happening in our day to day life gives us eternal happiness.
One should try to find happiness in these petty things and live life to the fullest. Follow these few simple things which can keep you happy throughout the day.
Surfing the internet is the common activity these days to keep you happy and occupied.
Watching television diverts the mind from daily tensions and gives pleasure as a variety of channels are providing numerous programs for everyone's liking and taste.
Feel happy in the lap of nature, watching flowers blooming and walking barefoot on the dew drops.
Passing a smile not only makes you happy but also the other person gets rejoiced.
Playing with kids makes you feel young and happy.
Interacting with everyone not only makes you happy but also knowledgeable and social.
Taking time out for your hobbies can give you eternal bliss.
Getting up late in the morning is like a dream come true.
Pleasant weather or a rainy day keeps the mood good, no matter whatever the problems are there in front of you
Sometimes getting a surprise by having your favorite dish being served to you.
Reading books of your interest.
Long drive with family or friends.
Having found something very close to your heart that you had lost and had searched in vain but could not find
Playing with pets and training them changes the mood and gives a lot of happiness.
Lazing out in the bed is the most wanted happiness preferred by nearly everyone.
Bird watching in the morning and evening is rejuvenating.
Watching children, playing out in the park or garden reminds you of your own childhood days and your own naughty activities.
Wearing new clothes gives happiness to all especially if the fitting is good and you get compliments from others.
Trying any new dish which is appreciated by everyone and friends asking for the recipe.
Talking with your near or dear ones on phone or Skype whom you have not been in touch for a long time
Receiving a surprise gift from your family member or friend especially from an unexpected person.
Helping out others in need gives eternal peace and satisfaction.
Breaking your own record in the gym and being the envy of others.
Being compatible with everyone makes you happy as well as enhances your goodwill.
Sometimes imitating others is a good time pass and source of entertainment.
Giving a helping hand to your seniors in the home gives immense joy.
Listening music refreshes your mind especially your favorite songs.
Giving a hug or cuddling with the kids in the family.
News of your favorite star or any sports personality.
Loitering here and there alone or with your friend.
This is not the end; it is just the beginning as there are many other gestures that provide happiness in our day to day life. Everyone has their own choices to keep themselves happy.
Want to Be Successful?
Learn Secrets from People Who Already Made It
Please enter valid Email