Building a Better World: Getting to Know the World's Successful and Innovative Firms in Construction and Architecture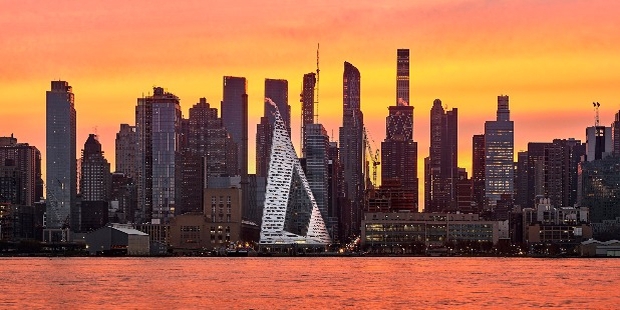 The physical world that we live in is largely defined by the manmade structures that provide a multitude of purpose to help make our lives easier to manage. Whether we are relaxing in the privacy of our own homes to going through the motions of our careers in meticulously designed office spaces, there's something about our physical surroundings that influence how we live and perceive life in general. But most of the time, we often take such physical spaces for granted since people rarely appreciate how such forms are made or constructed.
Every time we enter a private residence or a public building, one of the first responses we often do is to remark on the design and creation of the structure itself. For most people, such things might be too technical for them to fully understand, but any person can easily appreciate the way a certain space is presented. Every day, professionals who work in the field of construction and architecture are constantly pushing the boundaries of their chosen industry and are redefining what it means to inhabit areas that fuels the spirit of humanity.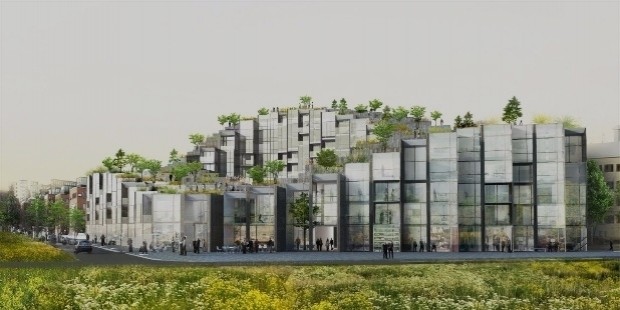 Nowadays, more and more companies who specialize in designing and creating buildings are taking on projects and commissions that gives them challenges to overcome, as well as finding ways to stretch their imagination by applying innovative solutions to the process of conceiving and executing a construction project. That being said, here are some of the world's most successful firms, groups, and studios in the business of architecture and construction that have changed the urban landscapes of various cities around the world.
Heatherwick Studio
Known for its working practices and methodology rather than a distinctive design aesthetic, Heatherwick Studio is an architecture firm that aims to explore designs which infuses craftsmanship into every project in order to fulfill project mandates in truly inventive ways.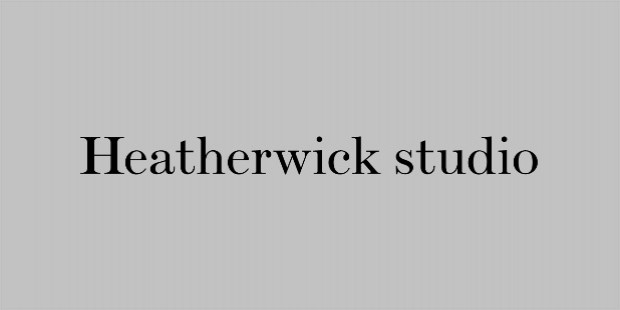 Based in London and founded by British designer Thomas Heatherwick, the company has made a name for itself by completing major projects such as the UK Pavilion at the 2010 World Expo in Shanghai and the Learning Hub of Nanyang Technological University.
Rockwell Group
Transcending the very definition of an architecture firm, the Rockwell Group is more of a multi-disciplinary business that caters to a wide variety of services that fully expresses their flexible range, which ranges from architecture to interior design and corporate branding.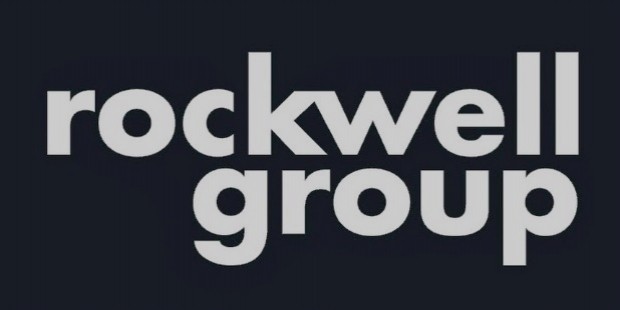 With offices in New York City and Madrid, the company has served clients from both sides of the Atlantic and beyond. The intrepid team that comprises Rockwell Group strives to exhibit their innovative methods in ways that will truly surprise and also educate people.
MMA Architects
Outside of luxury apartment buildings and high-tech residences, the construction industry is also focused on commercial and mixed-use facilities. MMA Architects is a leading force when it comes to designing and building environments that ticks all the necessary boxes.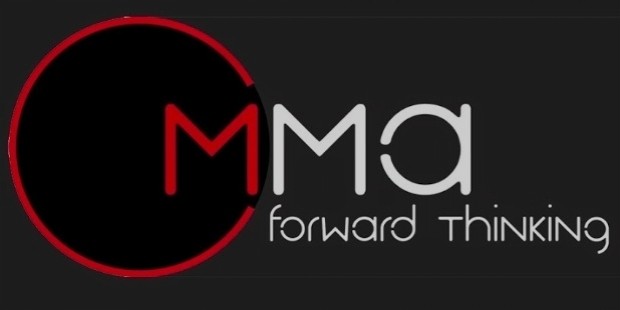 Operating in the United States between Washington D.C. and New Jersey, the firm has clocked in more than twenty years in the business and the team's extensive experience has allowed them to collaborate with major clients such as Best Buy, Walmart, and Volvo.
Svigals + Partners
With a strong focus and emphasis on the concept of community, Svigals + Partners is committed to designing and creating spaces that emphasizes the human element, especially considering their portfolio includes facilities related to the education sector.
Aside from their community-based ethos, part of the firm's vision and mission is the implementation of green design and sustainability towards all of their projects. This ensures that their projects are not only user-friendly, but good for the environment too.
NBBJ
Designing spaces that are not just productive but also sustainable is a challenge that many construction firms often encounter. But the people behind NBBJ have already mastered the balance between providing innovative structures that are both green and totally practical.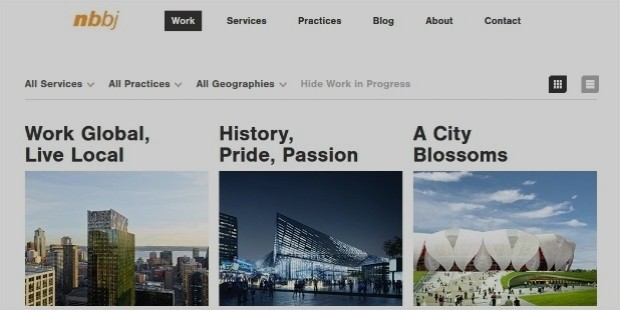 With a global network that covers North America, Europe, and Asia, this international firm has years of experience in dealing with architecture, landscaping, urban design, and other related fields, as well as consulting assistance that aims to augment their main services.
C.F. Moller Architects
It's not enough for a competitive architecture firm to focus on just one field since many modern projects have to address a wide variety of issues. it's a good thing, then, that C.F. Moller Architects has managed to succeed in the industry by covering all essential bases.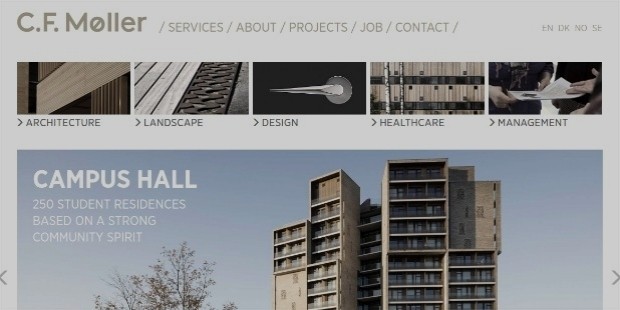 The firm is one of Denmark's largest and oldest architectural practices, where their work involves a wide range of expertise that focuses on multiple architectural services such as landscape architecture, product design, healthcare planning, and management advice.
Perkins+Will
When it comes to handling construction projects with the belief that the finished product has the power to influence and transform lives, then Perkins+Will certainly fits the bill given that this interdisciplinary firm approaches their projects with their clients' needs in mind.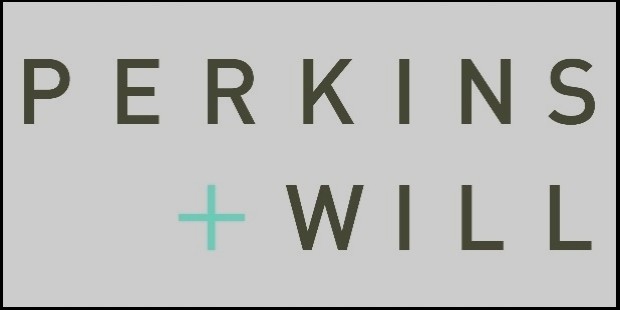 With their offices spread across four continents, the company has managed to spearhead several projects for various clients in the fields of healthcare, transportation, hospitality, education, sports and recreation, science and technology, and many other client types.
The Living
Most modern design firms today are no stranger to combining several elements of architecture to achieve their goals. But in the case of The Living, this New York-based company takes things one big step further by infusing the biological with the technological.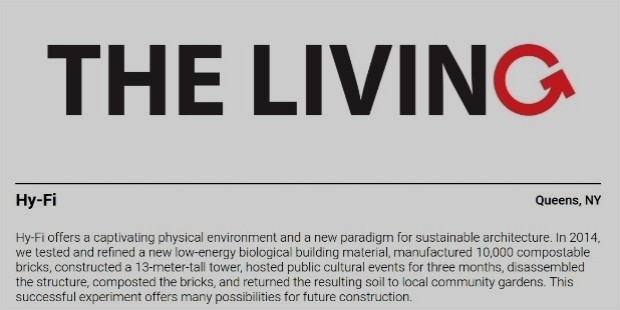 Using the tenets of generative design and biology and integrating them into the context of culture and technology, the firm is able to reconcile two vastly different construction ideologies into a seamless and completely flexible design ethos that checks all the boxes.
Houzz
What is unique about Houzz compared to the rest of the companies mentioned in this article is that they're not technically a design firm, but rather, they are kind of like the Facebook for everyday people who want to learn more about the art of interior design.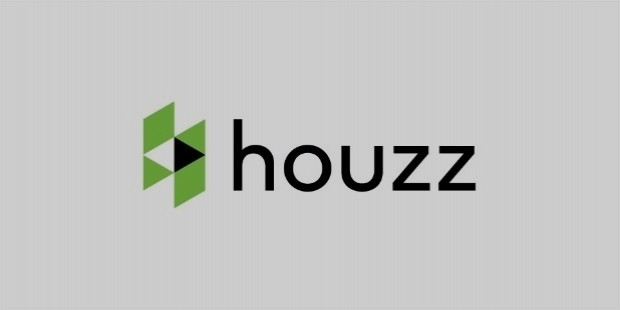 Founded by the husband and wife team of Alon Cohen and Adi Tatarko, this unique website allows users to interact with others and get valuable tips and advice on how to improve their homes utilizing methods and techniques used by professional interior designers.
Bjarke Ingels Group
Of the many firms on this list, Bjarke Ingels Group—or BIG, for short—is perhaps the most in-demand and high-profile design firm operating today. Named after its Danish founder, the company has quickly risen to become an unparalleled center for innovative architecture.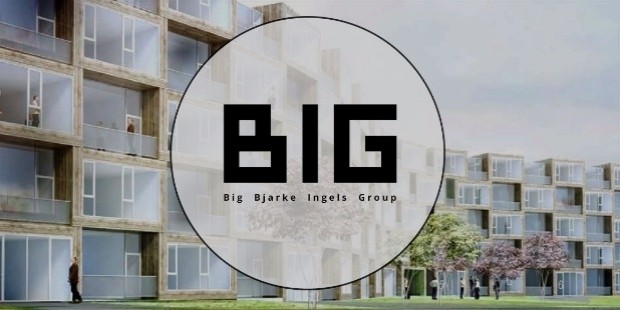 Bjarke Ingels and his team of visionaries work with challenging landscapes and reinvent what it means to live harmoniously in highly urbanized areas. With a decidedly fresh and contemporary approach, BIG aims to change cityscapes one spectacular edifice at a time.
Want to Be Successful?
Learn Secrets from People Who Already Made It
Please enter valid Email