6 Things You Don't Owe Your Boss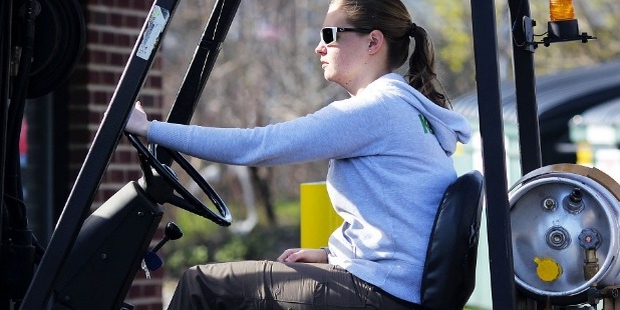 It is good to be professional, but it must also be taken care that being professionally perfect every time is not much better also. Everyone has its own way of working and it is not at all necessary that one should follow the other's way of working. One can have own style of solving the problems and getting over the situation. We can see nowadays people are more tensed in their job, workplace and gossips going on in their working place but they forget that if you are too much involving yourself in office, your boss may take this habit for granted, after all you don't owe your boss, you get a salary for your work.
Therefore, one has to more focus on the work and its quality what he is expected to offer and what he is delivering. So be selective in choosing and doing your work to the best of your skills.
For this you can read this article and get help:
Maintain Balance Between Family and Office

If you are a working person, it does not mean that you are the slave of your company. Always maintain a balance between your professional and personal things and they must not be taken you on a ride under any situation. When you are in the office, give your best, and once you reach home, forget everything about office, tension, deadlines, Emails, etc. etc. This will not only give you mental peace but you will also be able to fulfill your duties very well at both places. It will also help you to be an expert in what you handle as a professional and the dedication of your time with family will also be surely appreciated at home.
Give Priority to your Health

It is always said that a healthy mind stays in a healthy body, so don't leave your health behind in order to fulfill your targets not only in the office but also at home. Give a proper time to yourself, do exercise, listen songs, do what you like doing like singing, dancing, talking and even playing. These hobbies will make you feel relax. It will help you to be fitter and hence do not have to go for sick leaves which is always appreciated by employers.
Your Mental Peace

It is you who is responsible for developing and maintaining your mental peace. Every house has a black sheep and every office has a backbiter, always keep this in mind that you are the best judge for yourself, if you think you have not done any harm or anything wrong, stick to your decision and stay calm in every situation. This will solve half of your problems.
Your Dignity and Identity

It is very important to maintain your dignity and identity at your working place. So always feel free to say no, if you think that this thing is not worth you. Many times one cannot say NO to a situation which usually one does not like. In this case, you have to learn to say NO.
Your Relationships

Always maintain your relationships; after all, it is you who has gained this from your hard work. Never let it go. Dedicate some time to visit people and strengthen the relations.
Conclusion:
This world is full of different people with different behavior, it is only you who can set yourself in a neutral mode to stay happy and maintain inner peace. With all these tips you can surely control a situation at home and office.
Want to Be Successful?
Learn Secrets from People Who Already Made It
Please enter valid Email