10 Most Expensive Tablets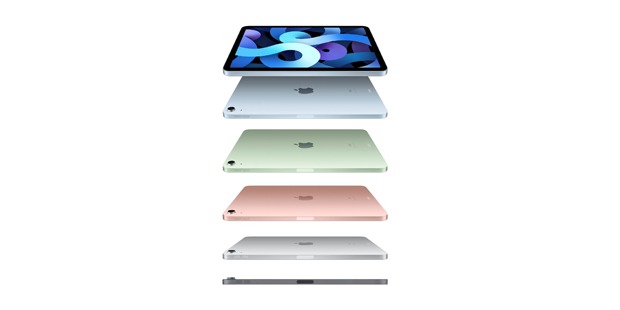 Despite smartphones and laptops still dominating the world of electronics, there is still a lot of people purchasing tablets. In fact, 144 million Android and iOS tablets were shipped globally in 2019 alone. The impressive number doesn't only come from entry-level units, but highly expensive ones as well. And much like smartphones and laptops, it's not surprising that people will spend more than a thousand dollars on a single tablet. So, here are the 10 most expensive tablets sold around the world today:
1. Lenovo Chromebook Duet - $400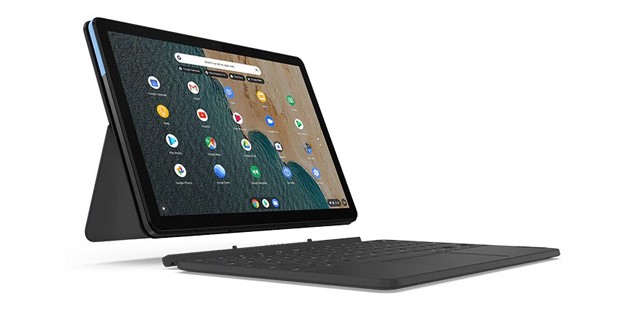 The Lenovo Chromebook Duet may not be an expensive buy for many, but with cheap tablets now going as low as $90, it still warrants a spot on this list. Released in mid-2020, the Chromebook Duet acts as both a tablet and a laptop. It consists of a 10.1-inch screen, Chrome OS, 4GB RAM, and 128GB of storage. A 64GB storage version is also available, costing at a much cheaper $279 price tag.
2. Samsung Galaxy Tab S6 - $550
Despite being released in 2019, the Samsung Galaxy Tab S6 is still going strong. The Super AMOLED display and Qualcomm 855, Octa-core processor easily makes it one of the best android tablets around. The Galaxy Tab S6 also comes with 6GB RAM and 128/256GB storage.
3. iPad Air 4 - $880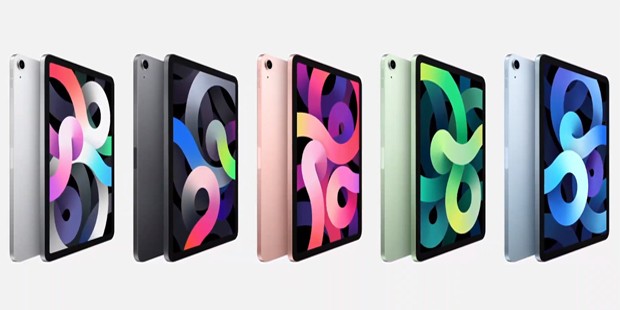 The fourth iteration of the iPad Air comes with a new design and some really powerful hardware. Dubbed as either the iPad Air 4 or the iPad Air 2020, this tablet is one of Apple's latest entries in the tablet market together with the iPad Pro 11. The iPad Air 4 is powered by Apple's new A14 Bionic processor and features a massive 10.9-inch display, an upgraded 12MP rear camera, and a new integrated TouchID sensor. Prices start at $600 but can easily go up to $880 for users looking to purchase a 256GB unit with wi-fi and cellular capabilities.
4. Microsoft Surface Pro 6 - $1,000
A lot of customers have pointed to the Surface Pro 6 being the best tablet for work; they're not wrong. The sixth edition of the Microsoft Surface Pro tablet released in 2018 is a tablet that gets more popular the longer it stays on shelves. The Surface Pro 6 consists of a 12.3-inch PixelSense display and comes with an Intel Core 8th Gen i5-8250U or i7-8650U processor, 8/16GB RAM, and 128/256/512GB/1TB solid-state drive (SSD). Another major selling point is the tablet's battery life which can last up to 9 hours with heavy use. An enterprise version of the Surface 6 Pro which packs more power and functionality (Windows 10 Pro OS, i5-8350U/i7-8650U processor, and pre-installed Microsoft 365) was also released, primarily aimed at commercial and education customers.
5. Samsung Galaxy Tab S7 Plus - $1,000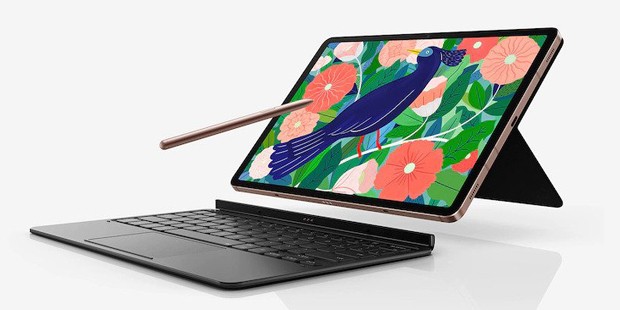 The follow-up to the highly successful Galaxy Tab S6 looks to be even more popular than its predecessor. The Galaxy Tab S7 Plus is as beautiful as it is powerful; 11" Super AMOLED display with a Snapdragon 865 Plus chipset, 6/8GB RAM, and 128/256GB storage. Since its release, the Galaxy Tab S7 Plus has received raving reviews with many even considering it as the best Samsung tablet yet, even with the $1,000 price tag.
6. Google Pixel Slate - $1,600
The Google Pixel Slate is the most expensive tablet ever produced by the tech giant. It is also pricier than the Pixel and the Chromebook, making it Google's most expensive device. Although an entry-level Google Slate starts at $499, which is already an impressive device considering the 8th Gen Intel Core m3 processor and 8GB RAM specs, prices skyrocket to as much as $1,600 if customers choose to upgrade. The most expensive Pixel Slate comes with an 8th Gen Intel Core i7 processor, 8GB RAM, and 256GB storage.
7. iPad Pro 11 - $1,600
The 12.9 inch iPad Pro 11 (iPad Pro 2020) is Apple's most expensive product outside the Mac Pro and MacBook Pro. But compared to its siblings the iPad Air, the iPad Pro 2018, or even the iPad Mini 2020, the iPad Pro 2020 fails to bring some significant upgrades despite its $1,600 price tag. Unlike the iPad Air 4's A14 Bionic chipset, the latest tablet from Apple only utilizes an A12Z. And also compared to the iPad Pro 2018, there are basically no changes when it comes to the display, processor, storage, and camera; not really a good buy unless if you have an extra $1,600 in your bank account.
8. Microsoft Surface Pro 7 - $1,800
Same model, different price. Much like the iPad Pro 11 being a rehashed yet pricier version of the iPad Pro 2018, Microsoft has done the same with the Surface Pro 6 and the recently released Surface Pro 7. Aside from the USB-C and Wi-Fi 6 features, there isn't any major upgrade when it comes to hardware. But at a $1,800 price point, it's not surprising that people still go for the older yet more popular Surface Pro.
9. Panasonic TOUGHBOOK A3 - $3,000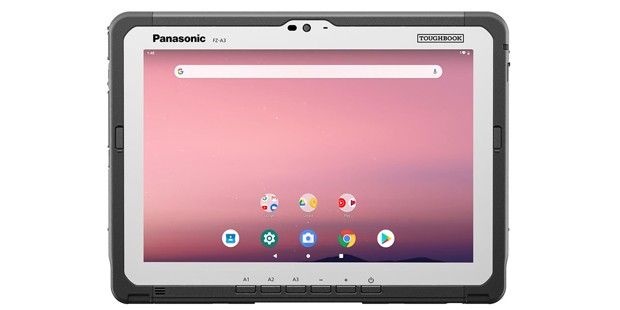 The Panasonic TOUGHBOOK A3 is not a tablet built for home use. The IP65 and MIL-STD-810G certifications make it the perfect tablet for workers mostly involved with construction, engineering, agricultural, and medical work. This tablet is also ideal for first responders such as military, police, EMT, and fire personnel. The TOUGHBOOK A3 comes with a 10.1-inch display, Qualcomm Octa-core processor, 4GB Low-Power DDR SDRAM, and expandable memory up to 64GB SDXC. The specs may not be impressive, but its durability tells another story: 6-foot drop resistance, programmable physical buttons, and hot-swappable batteries.
10. Stuart Hughes iPad 2 Gold History Edition - $8,080,000
Despite only being released eight years ago, it seems like the iPad 2 has not aged well considering the devices Apple has been releasing today. The iPad 2's 9.7-inch display, dual-core processor, and A5 chipset are now considered obsolete, but it doesn't remove the fact that it is still considered one of Apple's finest products. Since it has long been discontinued, finding this classic Apple hardware proves to be difficult.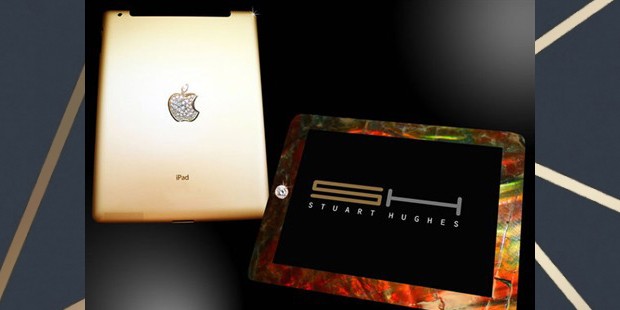 In comes luxury brand Stuart Hughes, which is not only selling an iPad 2 but an iPad 2 filled with 24-carats of gold and 8.5 carats of diamonds. Not only that, the iPad 2 Gold History Edition stays true to its "history" name as it's engraved with the bones of an actual Tyrannosaurus Rex. Whether the bones are real or not, this hasn't stopped Stuart Hughes from pricing their customers more than $8,000,000, the most expensive tablet in the world. This iPad may not run the most recent apps and may need to be charged every two hours, but who needs an iPad Air when you have a gold, diamond, and T-rex crusted iPad 2?
A $400 tablet is still considerable, but an $8 million laptop definitely takes expensive to a completely different level.
Want to Be Successful?
Learn Secrets from People Who Already Made It
Please enter valid Email