Vladimir Putin Story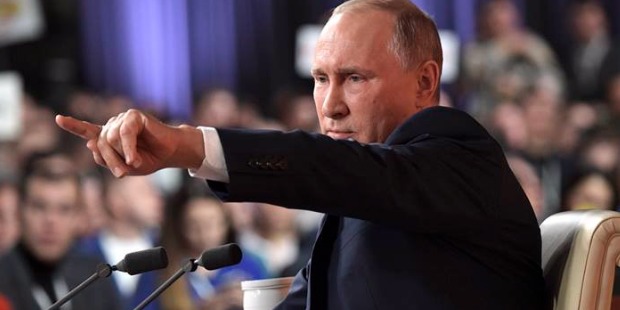 20th March 2018: The 'Power of Success' is the ultimate addiction, which pushes adrenaline in every individual's soul – in spirit and deeds. Successful journey of political leaders is like an epitaph on the tombstones. 'Power' and 'Success' are complementary to each other!
Vladimar Putin's ultimate success at the recent Russian Presidential election makes him the longest-serving ruler supplanting the Soviet dictator Josef Stalin. Putin, at 65 is country's longest-serving leader in Russian history. He is a former KGB spy.
"I do not want arms' race," he stated, soon after he won the fourth term. Putin was elected President first in 2000. He has ruled Russia since then and now will keep ruling till 2024. It was one of his biggest election victories. His leadership has seen tumultuous times for Russian citizen and the world alike. Over the years, Putin's stature has grown in the world politics. His hostile approach towards the West is infectious, yet, he commands high respect among his countrymen and his political adversaries.
Vladimir Putin commenced his career as an intelligence officer in the KGB – Komitet Gosudarstvennoy Bezopasnosti. In the Committee of the State, as KGB is popular known, he rose to the top ranks under President Boris Yeltsin's administration. Putin was appointed as the Director of the FSB – Federal Security Service in 1998, under the Yeltsin's government.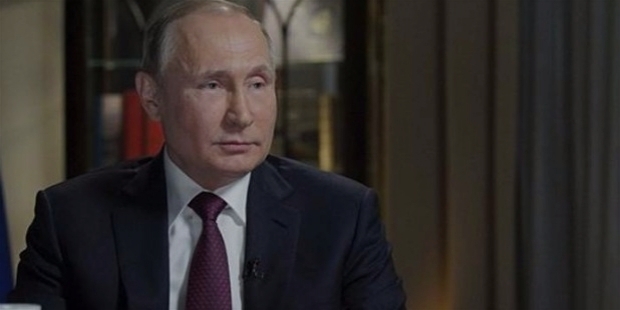 Ambitious Future:
In below-freezing temperatures at Moscow's Manezhnaya Square near the Kremlin, thousands of Russian gathered to celebrate the victory of their charismatic leader. Much to the delight of the crowd, Putin enthused, "We are a great big team together and I am a member of your team."
Putin reassured Russians and the world, "We will do everything to resolve all the differences with our partners using political and diplomatic channels. Nobody plans to accelerate an arms' race." He insisted countrymen that he is more inclined to overcome domestic crisis and will do everything to raise the standards of living. Russia under his fourth term will concentrate in better infrastructure, better health services and education system, while reduce defence spending to build safer future.
World Leaders' Reaction:
Putin's win has generated mixed reactions from the world leaders. Xi Jinping, Chinese President was the first one to congratulate Putin stating, "Currently, the China-Russia comprehensive strategic cooperative partnership is at the best level in history, which sets an example for building a new type of international relations.
" French President Emmanuel Macron wished Russia and Russians greater success towards modernizing the nation, while extending his felicitations to Putin. Turkish President Tayyip Erdogan interacted soon after Putin's win over phone. He expressed about the joint efforts by Ankara and Moscow to resolve the Syrian crisis.
Angela Merkel, German Chancellor congratulated the Russian President. "It is more important than ever that we pursue dialogue and promote relations between our countries and peoples," Merkel expressed to Putin.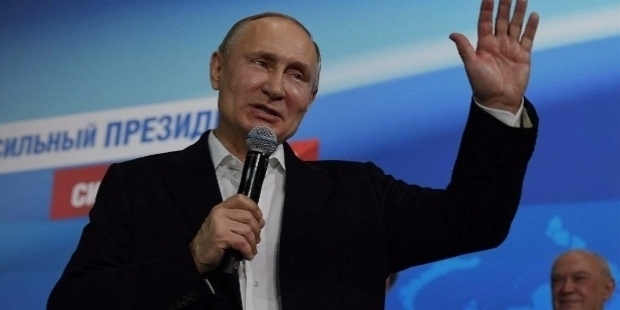 Kazakhstan, Belarus, Venezuela, Bolivia and Cuban leaders sent their best wishes after Putin's overwhelming victory. Finnish Foreign Minister Timo Soini stated in a television interview, "Putin is a leader chosen by the Russians themselves." He expressed hope stating the Russian popular leader would contemplate steps for peace so that normal rule-based international cooperation can be attained once again.
Against All Odds:
Kremlin's tight control over the media, suppressing the opposition and restrictions on some election monitors to ensure a free vote were highly criticized by critics. Many have voiced the election was unfair. Many Russians had also voiced their concern during the election period.
As reported in CNN, a young model stated that they really have no option at all. His friends and self abstained from voting, because everyone knows Putin will become the President once again. They hope in future, there will be an alternative to Putin's candidature.
Ever since Moscow expropriated the Ukrainian territory in 2014, it was the first Presidential election on the Crimean Peninsula. The Election Day was moved to 18th March by the Parliament to coincide with the 4th Anniversary of Russian annexation of Crimea from Ukraine. Kiev did not allow Russians to vote at their Consulates. Voices among the residents of Krasnodar in Southern Russian were not too pleased or intrigued with the election.
For Putin's critics, there were equal numbers of follower, who acknowledged Putin's efforts for standing up against the hostile outside world. His leadership puts Russia's interest first. They felt Putin has restored greater stability after the chaos of the disintegration of Soviet Union.
On The World Stage:
Under the leadership of Vladimir Putin, Russia is at odds with the Western world over multiple issues. The Ukraine and Syrian crisis, alleged cyber attacks and meddling in US Presidential Election, poisoning of former Russian spy and his daughter in UK have put Russia and Putin in a tight spot.
The German Chancellor Merkel has expressed to see Putin's success will bring in more open dialogue for peaceful resolution in the world scenario. So far, the American President Donald Trump has not exchanged pleasantries with his Russian adversary Putin post election victory.
UK Government has blamed Russia for the recent happening of spy poisoning. From London, 23 Russian diplomats were expelled by the UK Government. It triggered a tit-for-tat response from Moscow. The US imposed sanctions on a group of Russians over alleged interference in the 2016 election recently. The United States is backing UK and has condemned the attack.
Theresa May, British Prime Minister has openly blamed Russia for the incident. In his victory, the Russian President explicitly denied Moscow's role in it. He stated, "Any sensible person would understand that this is just a kind of delirium, it is nonsense! It is unthinkable we would do such a thing! I found out about that in the media and the first thing that came to my mind was that if it is a military-grade agent, they would have died instantly on the spot."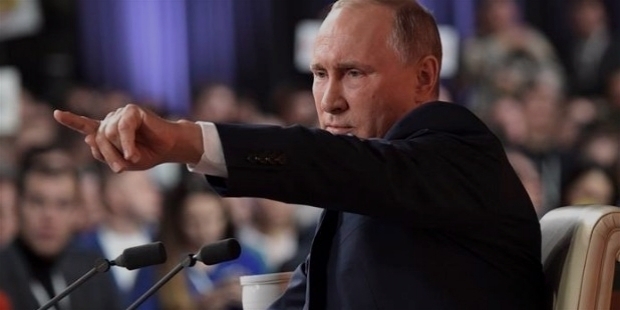 Tensions have developed between the West and Russia. Arriving for a meeting of EU Foreign Ministers in Brussels, German Foreign Minister Heiko Maas had expressed optimistically and critically that Russia would remain a difficult partner. However, they want to continue and remain in dialogue with Putin. Federica Mogherini, European Union Foreign Policy Chief condemned vociferously the act of poisoning and insisted that it was absolutely unacceptable. In spite of open criticism from various world leaders, Putin's approval ratings by Russian grew considerably larger and led him towards the fourth term victory. In Russia, Putin is genuinely popular figure.
Future Beholds
By 2024, Putin will be 71-year-old and he will obliged by law to step down to end his record longest reign. Senior Fellow and a think-tank at the Carnegie Moscow Center, Andrei Kolesnikov raises the question, "How can he abandon such a complicated system? It is essentially his personal project. The longer he stays in power, the harder it will be to exit."
British allegations have not dented his standing in the country. At 79, Alexander Kiryukhin from the city of Simferopol, Crimea asserts with his full trust and enthused, "He sorted our lives out and is irreplaceable for the State. I voted for our liberator, Putin." Russia's annexation of the region from Ukraine in 2014 earned Putin admiration from many Russians.
Full Name :

Vladimir Vladimirovich Putin
Zodiac Sign :
Birth Place :

Saint Petersburg
Occupation :
Industry :
Want to Be Successful?
Learn Secrets from People Who Already Made It
Please enter valid Email