Guillermo Del Story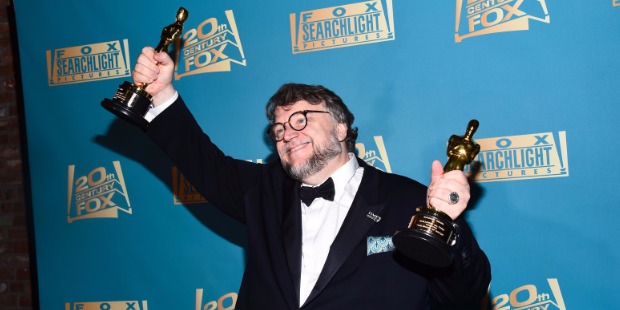 9th March 2018: Guillermo del Toro Gómez was born on the 9th of October 1964 in Guadalajara, Jalisco, Mexico. At the 90th Academy Awards, Guillermo won two Oscars for his sci-fi fantasy The Shape of Water. In the last five years, four Mexican directors have won the Oscars for Best Direction. The Shape of Water also was adjudged the Best Picture at the Oscars 2018. Guillermo del Toro Gómez is a multi-talented successful Mexican director, screenwriter, producer and novelist. He is renowned for dark fantasy like The Devil's Backbone (2001), Pan's Labyrinth (2006), and mainstream American action movies like Blade – II (2002), Hellboy (2004), Hellboy – II: The Golden Army (2008), Trollhunters (2016) and science fiction monster Pacific Rim (2013). The Shape of Water has been critically acclaimed and won him awards in 2017 and 2018. Guillermo won the Golden Lion at the 74th Venice International Film Festival for his 2017 fantasy The Shape of Water. He was adjudged the 'Best Director' at the Golden Globe, BAFTA, Critics' Choice and Directors Guild of America for the amazing creation.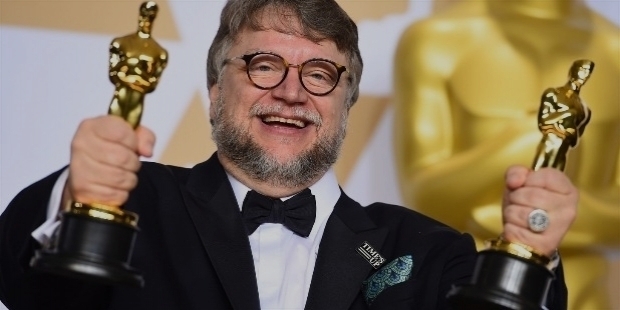 EARLY LIFE:
Filmmaking was ingrained in Guillermo right from his early childhood. When he was just 8, he started experimenting by making short films with 'Planet of Apes' toys with his father's Super 8 camera. In spite of his strict Catholic bringing up, Guillermo was an inquisitive child. At the University of Guadalajara, he studied at the Centro de Investigación y Estudios Cinematográficos. Guillermo made 10 Short films before he graduated for his first feature film Cronos. The film was released in 1993. Along with Mexican filmmakers Emmanuel Lubezki and Alfonso Cuarón, for the cult series La Hora Marcada, Guillermo wrote four episodes and went onto to direct five episodes. One cannot deny the fact that he was gifted with filmmaking. Focused to hone the art of filmmaking, Guillermo learned about SFx – Special Effects and makeup with Special Effects' artist Dick Smith. For 10 long years, he spent as a special effects makeup designer. Later, he established his own company – Necropia, specialized in special effects. He also co-founded the Guadalajara International Film Festival. Before starting producing film, he established his production company – Tequila Gang.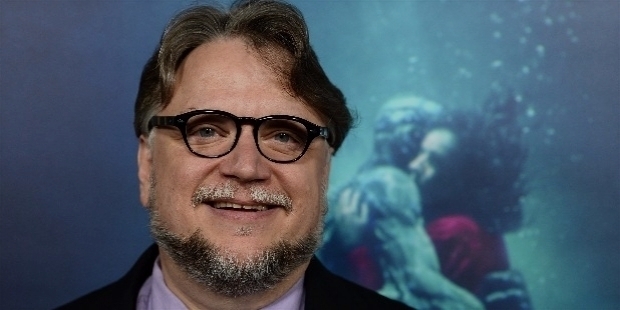 Prolific Producer:
Guillermo has been producing some very interesting films for cine lovers. He is a prolific producer, who has produced films like The Orphanage (2007), Julia's Eyes and Biutiful (in 2010), Kung Fu Panda and Puss in Boots (in 2011), Mama (2013) and Kung Fu Panda – III in 2016. Guillermo has had a lifelong fascination with monsters. He considers them to be a powerful symbol. His works always tend to depict horror infused with visual and poetic beauty of a fairy tale. He is highly influenced by religious imagery and insectile, themes of Catholicism and celebrating imperfection, practical special effects, underworld and clockwork motifs, and dominance of amber lighting. His work has seen collaborations with actors Doug Jones and Ron Perlman. Filmmakers Alfonso Cuarón and Alejandro G. Iñárritu are his close friends. The trio of the three Mexican filmmakers is renowned as 'The Three Amigos of Cinema'. They founded the production company Cha Cha Cha Films. In 2008, Rudo y Cursi was their first release under the newly established production house.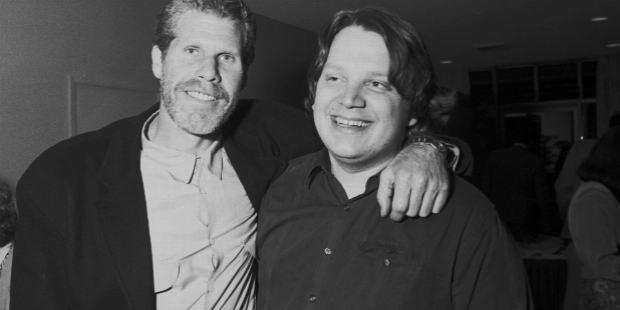 Career:
Guillermo del Toro Gómez has a good command over filmmaking. From comic book adaptations to horror films to historical fantasy, he has excelled in various genres of filmmaking. The Devil's Backbone and Pan's Labyrinth are two of Guillermo's films, which have been critically acclaimed highly among his other works. "Much like fairy tales, there are two facets of horror. One is pro-institution, which is the most reprehensible type of fairy tale: Do not wander into the woods and always obey your parents. The other type of fairy tale is completely anarchic and anti-establishment," the director explains the penchant behind his inclination. The novelist in him makes Antoine Augustin Calmet, Montague Summers and Bernhardt J. Hurwood among his favourite authors in the non-literary form. His first novel The Strain was released on the 2nd of June 2009. It was the first part of an apocalyptic vampire trilogy, which was co-authored by Guillermo and Chuck Hogan. The Fall, the second volume was released a year later in September 2010. The Night Eternal, the third volume was finally released in October 2011. Mirada Studios was launched in Los Angeles, California on the 9th of December 2010 by Guillermo with his long-time friends, director Mathew Cullen, executive producer Javier Jimenez and cinematographer Guillermo Navarro. The Studio became the collaborative space for other filmmakers as well. Creation and producing of projects took place for film, television, advertising and other media at Mirada Studios. A little later, a sister concern Motion Theory was launched by Mirada. Motion Theory became their production company. Pacific Rim, directed by Guillermo, was released on the 12th of July 2013. The film was a big hit and went onto gross $411 million at the box-office. It was a science fiction and the screenplay was written by Guillermo and Travis Beacham. "Pacific Rim is my most un-modest film, this has everything. The scale is enormous and I'm just a big kid having fun," enthused the director like a small kid. Crimson Peak, directed by Guillermo was a gothic horror film in 2015. The director disclosed, "Crimson Peak a very set-oriented, classical but at the same time modern take on the ghost story. It was influenced by horror films like The Omen, The Exorcist and The Shining. I think people are getting used to horror subjects done as found footage or B-value budgets. I wanted this to feel like a throwback."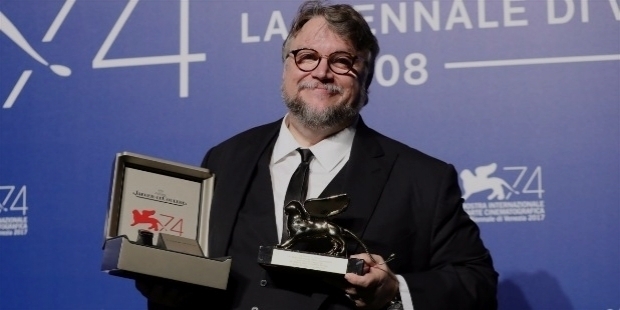 The Shape Water:
The Shape of Water, starring Sally Hawkins, Octavia Spencer and Michael Shannon commenced shooting from the 15th of August 2016 in Toronto, Canada. In just 12 weeks, the film was wrapped up for post-production. At the 74th Venice International Film Festival, on the 31st August 2017, The Shape of Water was premiered in the main competition section. Guillermo del Toro Gómez became the first Mexican director to win the Golden Lion for the Best Film of the festival. At the 90th Academy Awards, on the 5th of March 2018, Guillermo won the Best Director Award and the Best Picture Award for The Shape of Water.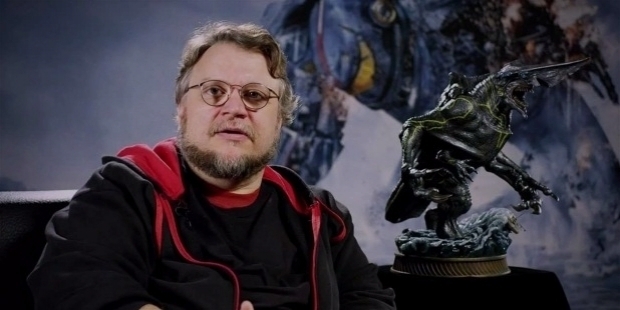 Awards:
Guillermo's films have been nominated 67 times so far. 33 times, his films have won prestigious international awards at various award functions. Five times, he has been nominated for Academy Awards and three times for the Golden Globe Awards. He has won the Best Director Award in both. Two BAFTA Awards, a Directors Guild of America Award, six Ariel Awards, the Golden Lion, and a Producers Guild of America Award are some of Guillermo del Toro Gómez's success in the world of cinema.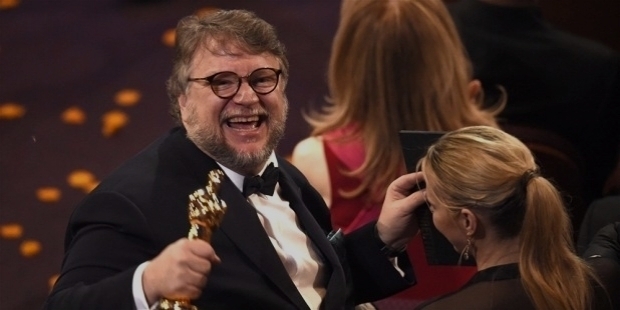 Personal Life:
Spouse: Lorenza Newton (married: 1986; divorced: 2017)
Children: 2
"As a kid, I dreamt of having a house with secret passages and a room, where it rained 24 hours a day. The point of being over 40 is to fulfill the desires, you have been harboring since you were 7," Guillermo disclosed. To fulfill his childhood dreams, he owns two separate houses, which houses exclusively all his books, posters, artwork and other belongings related to his work. A passionate romantic, the young Guillermo used to date Lorenza Newton, who was Mexican Singer Guadalupe Pineda's cousin. They were both studying at the Instituto de Ciencias in Guadalajara. They both got married in 1986 and have two children. In 2017, Guillermo and Lorenza were separated with a divorce. Currently, he maintains residences in Agoura Hills, California and Toronto. In 1997, Guillermo's father Federico del Toro Torres was kidnapped in Guadalajara for $1million plus ransom. The family had to pay the ransom to release him after 72 days of hostage real-life drama. Rambo director James Cameroon gave Guillermo $1 million to pay the ransom amount. Cameron and Guillermo have been great friends since they met in 1993, during the making of Cronos. The ransom money was never recovered and neither the kidnappers were caught. This tragic event made the family to migrate abroad. Guillermo del Toro Gómez is a true Mexican and feels living away from his own country. "Every day, every week, something happens that reminds me that I am an involuntary exile from my country," he rues.
Feature Films Directed:
Cronos (1993)
Mimic (1997)
The Devil's Backbone (2001)
Blade II (2002)
Hellboy (2004)
Pan's Labyrinth (2006)
Hellboy II: The Golden Army (2008)
Pacific Rim (2013)
Crimson Peak (2015)
The Shape of Water (2017)
Television Series:
2009 The Strain
2010 The Fall
2011 The Night Eternal
2016 Trollhunters
Full Name :

Guillermo del Toro gomez
Zodiac Sign :
Birth Place :

Guadalajara

Occupation :
Industry :
Want to Be Successful?
Learn Secrets from People Who Already Made It
Please enter valid Email