Steve Ditko: Immortal Spider Man's Co-creator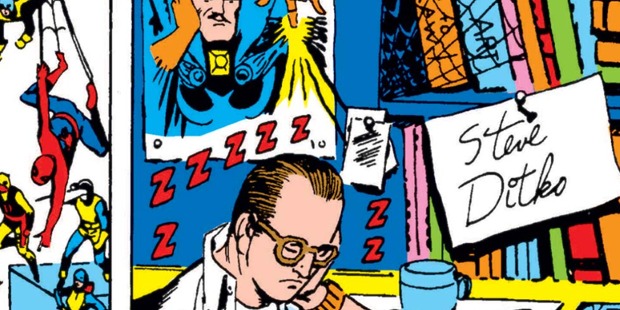 The man, who delighted billions of children and adults of the world, was and has become immortal with his last breath. With his demise, at the age of 90, Steve Ditko may never sketch another Spider Man comic. However, as one of the legendary figures of the world… the Marvel Comic artist Steve Ditko has become immortal!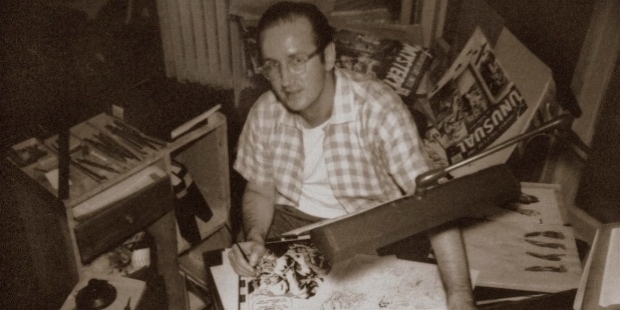 On the 29th of June 2018, Ditko succumbed to the ultimate power at the ripe age of 90 in his Manhattan apartment. President of Marvel Entertainment Dan Buckley stated, "Today, the Marvel family mourns the loss of Steve Ditko. Steve transformed the industry and the Marvel Universe, and his legacy will never be forgotten."
Patch Zircher, a comic-book artist, who has worked on Batman and Superman for DC Comics stated, "Comics are unimaginable without his influence. He co-created Spider Man, which will be remembered as significant as Doyle creating Sherlock Holmes or Fleming creating James Bond. Spider-man may outlast them both."
Spider Man is arguably the most indispensable and recognizable character not only in the Marvel universe, but also among kids and adults alike. The adventures of Spider Man have been turned into blockbuster films decades after decade, ever since he was introduced way back in 1962 till date.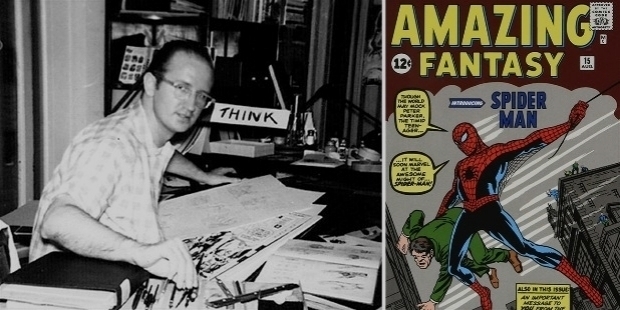 Way back in 1962, Steve Ditko along with writer Stan Lee created Peter Parker, who had an alter-ego Spider Man. The amazing fantasy comic book series became an instant hit with comic aficionados. Unlike Stan Lee's outgoing personality, who embraced his status as a creative god among comics' fans, Steve Ditko was a recluse, who won the worship of the most hardcore comic-book geeks with his artistic talent.
Early Life:
Stephen J. Ditko was born in Johnstown, Pennsylvania on the 2nd of November 1927. Father Stephen Ditko was a talented master carpenter at a steel mill and mother Anna was a homemaker. Steve was the second-eldest child of the four children. Anna Marie was the eldest and Patrick and Elizabeth were the younger ones. The family was first-generation Americans of Czechoslovak-Ukrainian descent.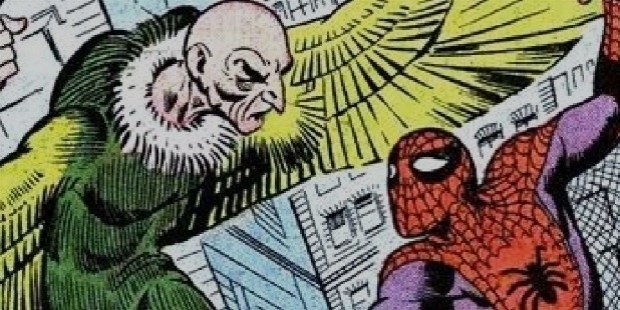 Steve's father loved comic strips in newspaper, particularly Hal Foster's Prince Valiant. His father's love inspired Little Steve towards the world of comics. When Batman and Will Eisner's The Spirit were introduced in 1940, Steve's interest grew as a passion.
In his Junior High School, Steve crafted wooden models of German airplanes to aid civilian World War II aircraft, along with a group of students. After graduating in 1945 from Johnstown High School, Steve joined the U. S. Army. He used to draw comics for an Army newspaper during his military service in postwar Germany.
The Journey of Success:
Ditko was inspired and idolized Batman artist Jerry Robinson. Soon after his discharge from the army, Ditko moved to New York and enrolled in the art school under the G. I. Bill in 1950. Jerry Robinson was teaching at the Cartoonists and Illustrators School in New York City.
Steve was a student par excellence. He was working hard, focused about his drawings and had the ability to work independently to create his own characters and writers as well. Jerry Robinson was impressed by his dedication, so he helped Steve acquire scholarship for the following year.
Steve worked tirelessly for two years, four to five days a week, five hours a night with great intensity. Robinson used to invite experienced artists and editors to interact with his Class. Stan Lee, who was then the editor of Marvel Comics' 1950s precursor Atlas Comics, was impressed with Steve's creations and work during his visit.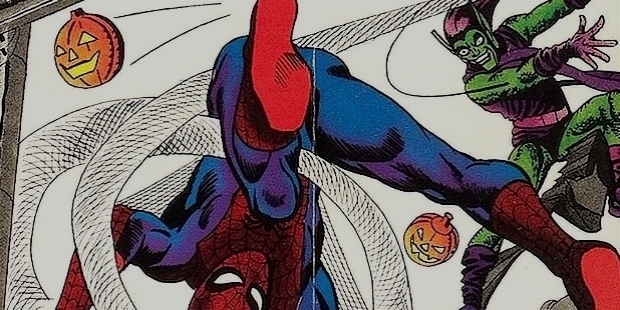 In early 1953, Ditko began illustrating comic book as a professional. His first published was the six-page 'Paper Romance' in Daring Love #1, published by the Key imprint Gillmor Magazines in October 1953. It was Ditko's second professional story. His first illustration work was for drawing writer Bruce Hamilton's science-fiction 'Stretching Things' for the Key Publications imprint Stanmor Publications. The story was later sold to Ajax / Farrell, who published in Fantastic Fears #5 in February 1954.
Writer-artists Joe Simon and Jack Kirby, the creator of Captain America and other characters had their own studio. Ditko found work with the duo. He joined as an inker on backgrounds. He began working with Mort Meskin, the artist he had great admiration. He learned a great deal while working with Meskin.
Ditko had revealed earlier, "I could not believe the ease with which he drew: strong compositions, loose pencils, yet complete; detail without clutter. I loved his stuff! Meskin was fabulous!" Ditko had aided inker Meskin on the Jack Kirby pencil work of Harvey Comic's Captain 3-D #1 in December 1953. In the same month, Ditko third published story 'A Hole in His Head', the six-page was published in Black Magic Vol. 4, #3 by Simon & Kirby's Crestwood Publications imprint Prize Comics.
In 1954, Ditko's long association commenced with the Derby, which went onto last till 1986.The Connecticut publisher Charlton Comics published Ditko's eight-page vampire story 'Cindrella' in 'The Thing' in February 1954. He continued work and produced science fiction, horror and mystery stories. Along with writer Joe Gill, Ditko co-created Captain Atom in Space Adventures #33 in March 1960.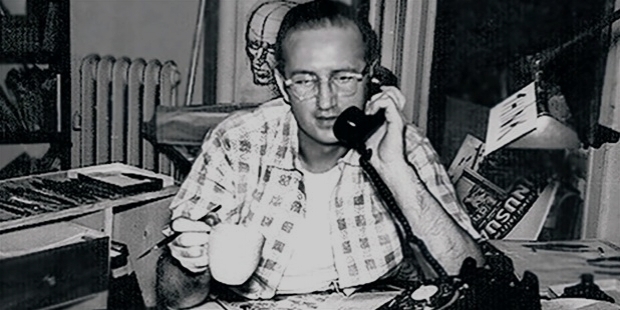 In 1954, Ditko moved to his parents' home in Johnstown to recuperate from tuberculosis. Having recovered from his illness, Ditko moved to New York City during the late 1955. He started with the four-page 'There'll Be Some Changes Made' in 'Journey into Mystery' for Atlas Comics #33 in April 1956. Ditko went onto contribute a number of stories to Atlas. Marvels' 'Strange Tales' and newly-launched 'Amazing Adventures', 'Strange Worlds', 'Tales of Suspense' and 'Tales to Astonish', issues of which would typically open with a Kirby-drawn monster story, followed by one or two twist-ending thrillers or sci-fi tales drawn by Don Heck, Paul Reinman, or Joe Sinnott, all capped by an often-surreal, sometimes self-reflexive short by Ditko and writer-editor Stan Lee.
The Lee-Ditko short stories became very popular. The 'Amazing Adventures' was reformatted to feature such stories exclusively, beginning with issue #7 December 1961. The creative duo became inseparable. Stan Lee had stated, "All I had to do was give Steve a one-line description of the plot and he would be off and running. He would take those skeleton outlines I had given him and turn them into classic little works of art, which ended up being far cooler, than I had any right to expect."
Spider Man:
Spider Man made its debut in Amazing Fantasy #15 in August 1962, the final issue of science-fiction / fantasy anthology series. The issue proved to be a top seller. Spider Man was given his own series 'The Amazing Spider Man'. Stan Lee and Steve Ditko's collaboration went onto see the creation of many of the character's best known antagonists like 'Doctor Octopus', 'Sandman', 'Lizard' in 1963; 'Electro' and the 'Green Goblin' in 1964. Ditko demanded credit for the plotting he was contributing under the Marvel Method. Starting with #25, June 1965, Lee concurred and Ditko received plot credit for the stories.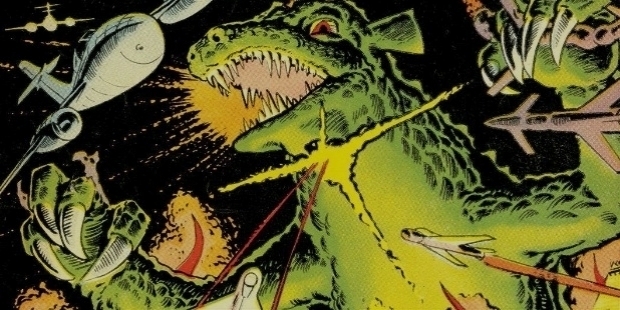 However, it is interesting to note that Ditko was not Stan Lee's first choice to create the new 'ordinary teen' superhero named Spider Man. Stan Lee, Marvel Comics Editor-in-Chief obtained permission from publisher Martin Goodman. Jack Kirby was approached as Lee's leading artist. Lee was not happy with Kirby's creations.
Lee turned to Ditko. He developed a visual motif Lee found satisfactory. However, in the original cover, Lee replaced Ditko's with one penciled by Kirby. Ditko revealed earlier, "The Spider Man pages Stan showed me were nothing like the published character. In fact, the only drawings of Spider Man were on the splash and at the end Kirby had the guy leaping at you with a web gun... Anyway, the first five pages took place in the home, and the kid finds a ring and turns into Spider Man."
Ditko recalled, "One of the first things I did was to work up a costume – a vital, visual part of the character. I had to know how he looked ... before I did any breakdowns. For example: A clinging power so he wouldn't have hard shoes or boots, a hidden wrist-shooter versus a web gun and holster, etc. I was not sure Stan would like the idea of covering the character's face but I did it because it hid an obviously boyish face. It would also add mystery to the character."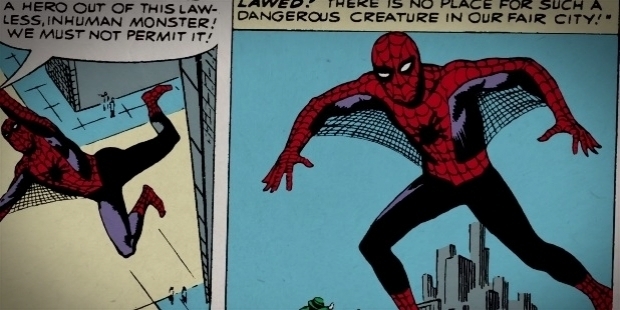 In a rare contemporaneous account, Ditko described his and Lee's contributions in a mail interview with Gary Martin published in Comic Fan #2 in summer of 1965: 'Stan Lee thought the name up. I did costume, web gimmick on wrist & spider signal'.
One of the most celebrated issues of the Lee-Ditko run is #33 in February 1966. Comics' historian Les Daniels had noted, "Steve Ditko squeezes every ounce of anguish out of Spider Man's predicament, complete with visions of the uncle he failed and the aunt he has sworn to save." Peter David had observed, "After his origin, this two-page sequence from Amazing Spider-Man #33 is perhaps the best-loved sequence from the Stan Lee / Steve Ditko era."
Steve Saffel had stated, "The full page Ditko image from 'The Amazing Spider Man' #33 is one of the most powerful ever to appear in the series and influenced writers and artists for many years to come." Matthew K. Manning had written, "Ditko's illustrations for the first few pages of this Lee story included what would become one of the most iconic scenes in Spider Man's history." In 2001, 'The Amazing Spider Man' #33 was chosen as #15 in the '100 Greatest Marvels of All Time' poll of Marvel's readers.
Ditko created the supernatural hero 'Doctor Strange' after drawing the final issue of 'The Incredible Hulk' in #6, March 1963. Shortly after, Ditko and Lee re-launched a 'Hulk' series as a short feature in the anthology 'Tales to Astonish'.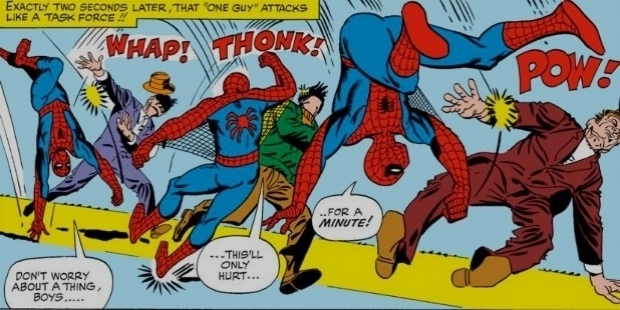 The character of Spider Man and his troubled personal life meshed well with Ditko's own interests. Ditko's idiosyncratic, cleanly detailed, instantly recognizable art style, emphasizing mood and anxiety, found great favor with readers. Ditko left Marvel after four years.
John Romita, Spider Man successor artist recalled in a 2010 deposition, "Lee and Ditko ended up not being able to work together, because they disagreed on almost everything, cultural, social, historically, everything and they disagreed on characters."
Full Name :

Steve Ditko
Born :

2nd-Nov -1927
Zodiac Sign :
Birth Place :

Johnstown
Pennsylvania
Occupation :

Artist
Industry :
Want to Be Successful?
Learn Secrets from People Who Already Made It
Please enter valid Email