Nick Saban Story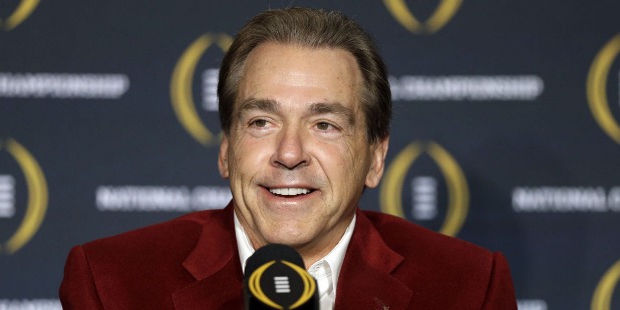 Profile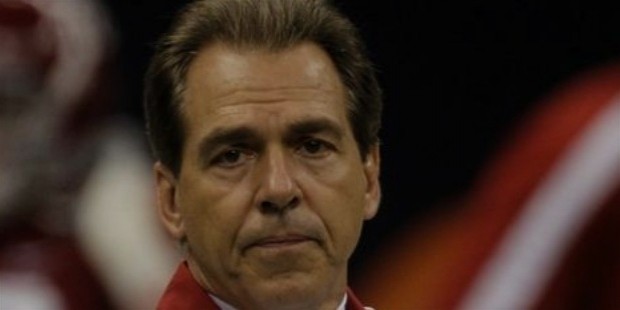 Nicholas Lou Saban Jr was born on October 31st,1951. He is an American football coach who has been playing the head football coach at the University of Alabama since 2007. Saban previously served as the head coach of the National Football League's Miami Dolphins and three other Universities: Louisiana State University, Michigan State University, and the University of Toledo. His initial eight-year contract totaling US$32 million made him one of the highest-paid football coaches around in the United States at the time. He appeared on the September 1, 2008, cover of Forbes Magazine as "The Most Powerful Coach in Sports." Saban's career record as a college head coach is 205-61-1.
Childhood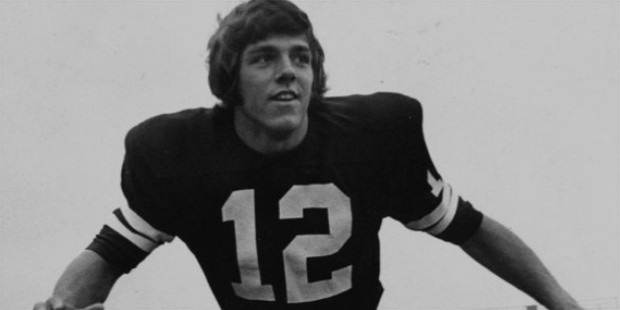 Saban was born in Fairmont, West Virginia, to Nick Lou Saban Sr and his wife, Mary. Saban grew up and graduated from high school near the small community of Monongah, West Virginia, which is located about 90 miles South of Pittsburgh, Pennsylvania.
Education and Early Life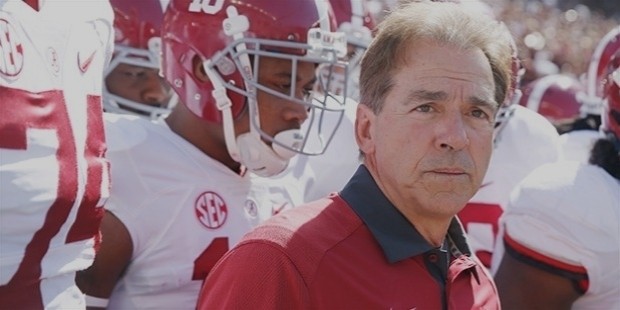 Saban graduated from Kent University in Kent. Ohio and there he played defensive back for the football team under coach Don James. Saban is a devout Roman Catholic and attends Mass before games. Saban led the LSU Tigers to the BCS National Championship in 2003 and the Alabama Crimson Tide to BCS and AP National Championship in 2009,20111,2012, and the College Football Playoff Championship in 2015. He became the first coach ever in college football history to have won a national championship with two different Football Bowl Subdivision(FBS) schools since the inception of the AP Poll in 1936.
Career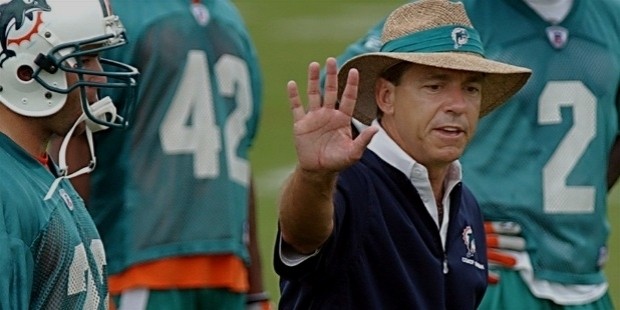 Saban had no intentions of entering into the coaching arena until his coach at Kent State, Don James, made him a graduate assistant while Saban was waiting for his wife to complete her graduation. He later served as an assistant coach at Syracuse, West Virginia, Ohio State, Navy, and Michigan State in NCAA Division I-A, and with the Houston Oilers and Cleveland Browns in the National Football League. Saban was hired as the head coach at the University of Toledo on December 2, 1989. Toledo was co-champion of the Mid-American Conference under Saban. Saban quit as Toledo's head coach in February after one season and became defensive coordinator of the National Football League's Cleveland Browns under Bill Belichick. After that Saban arrived in East Lansing, Michigan before the 1995 season and the MSU had not had a winning season since 1990. Under Saban, they achieve regular success till 1999.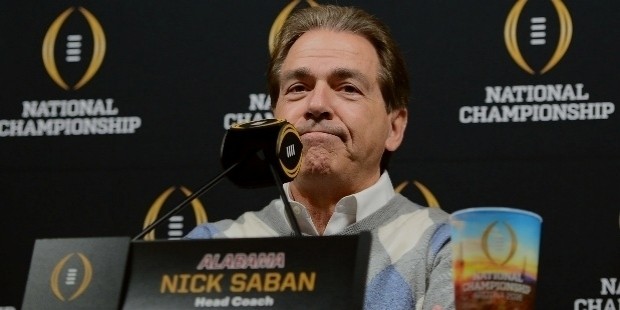 In 1999, Saban abruptly resigned and accepted the head coaching position with LSU as their 31st head football coach. Saban continued with LSU till 2004 and they achieved great success under Saban.
Saban accepted the job of head coach of the Miami Dolphins on December 25, 2004. The 2005 season and the era of Nick Saban officially kicked off with a 34-10 win over the Denver Broncos. On January 3, 2007, Saban announced that he had accepted the offer to become Alabama's 27th head coach.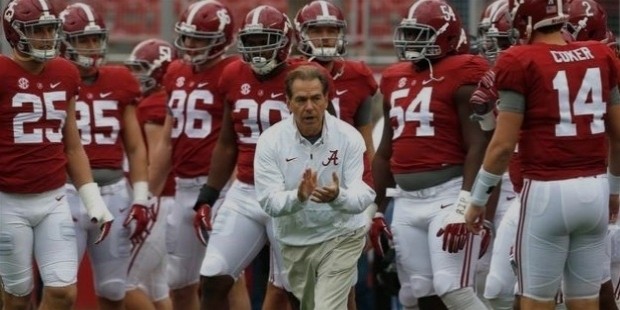 On September 1, 2007, Saban's Crimson Tide opened the season with a 52-6 win over the Western Carolina Catamounts and in the process scored more points than any other team during the entire 2006 season. Saban is still the head coach of Alabama Crimson Tide Football team, and they have achieved an incredible amount of success under his coachman ship.
Personal Life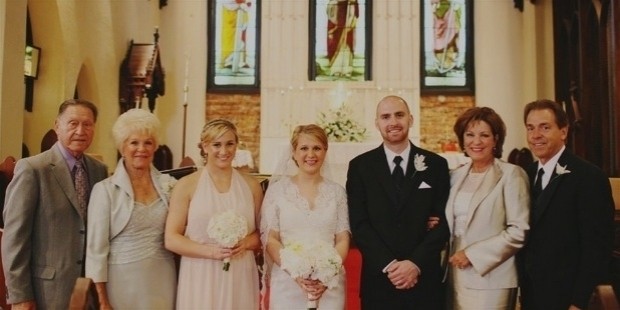 Saban was born in Fairmont, West Virginia, to Nick Lou Saban Sr and Mary. Nick grew up and graduated from high school near the small community of Monongah, West Virginia which is about 90 miles south of Pittsburgh Pennsylvania.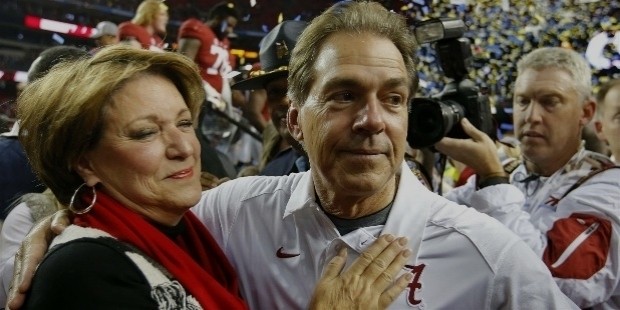 Saban married Terry Constable from West Virginia on December 18, 1971. He is a devout Roman Catholic and always attends Mass before games.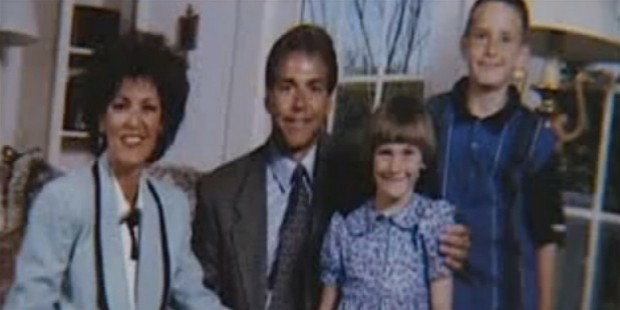 Achievements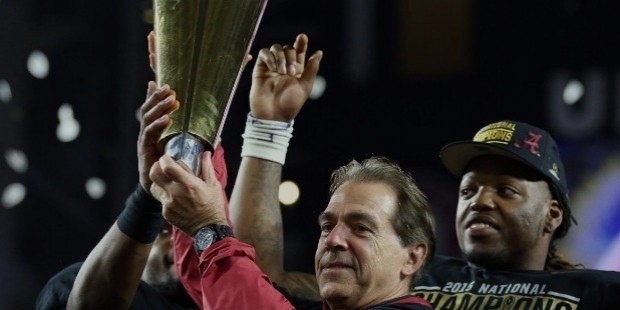 Alabama has won the National Championship in four of the past seven years under Nick Saban which is the best run in the history.

Seven of the last 10 National Champions have been coached by either Nick Saban or Urban Meyer.

In the past five season, Alabama has only seven losses.

Alabama has been No.1 in the AP poll at least one time in the past nine seasons.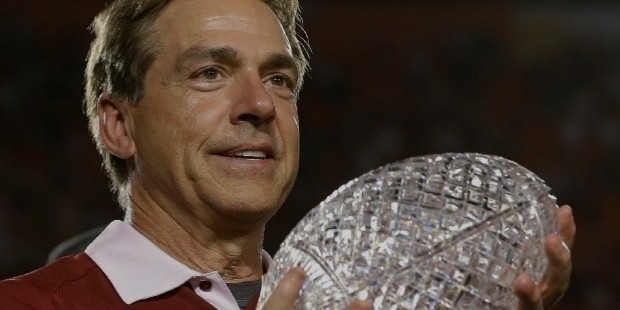 Saban has five titles overall and is one title behind Bear Bryant's record.

Saban has the best record ever against the top 3teams.

Since the BCS Era began, under Saban, Alabama has twice as many titles as any other school.

Awards

2014

Bobby Dodd Coach of the Year Award

2008

Home Depot Coach of the Year Award

2003

AP National Coach of the Year
Want to Be Successful?
Learn Secrets from People Who Already Made It
Please enter valid Email