Roman Avdeev Story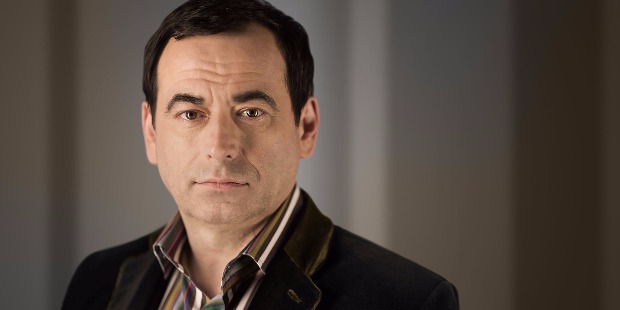 Born on July 17, 1967, in Odintsovo. Since childhood, I dreamed of becoming an archaeologist. After graduating from ten classes of high school, he enters the Energy Institute in the capital of Russia. After a year of training at the Institute, a guy called into the army.
In 1986, Roman Avdeev served in the army in Kostroma, in the military construction formation. He served as Secretary to the commander and worked as a cleaner. Being already married, after the service continued his studies. To feed his wife and child, in parallel to the educational process, the guy continued to work at night as a cleaner and worked as a watchman. Later, he continued his technical education at the Lipetsk technical University, and in 1994 received a diploma. And also, in 1994, he studied the "Practical course of banking" at the Moscow International University of Business and Information technology.
Moscow Credit Bank:
On may 6, 1988, the law on cooperation came into force in the USSR, after which trade activity ceased to be a criminal case. As a student, without wasting time, the guy creates his own company, establishing cooperation with the Ukrainian plant "Elektronmash". He started his own business producing and selling television decoders, and then began to carry computers from abroad.
After that, he had the idea of creating banking as an independent business. In the spring of 1991, private business became a legal reality and Avdeev acquired a Bank, and to be precise, a set of documents, fourteen employees and some premises for the finances gained from the sale of computer equipment. It was a credit Bank in Moscow, where a young banker builds all banking operations from scratch.
Today, the Bank is in the top 30 Russian credit institutions and serves 22,000 corporate and more than 150,000 private clients, ranks 9th in Russia and 8th in net assets, and 17th in net profit. Created by Avdeev Bank successfully kept afloat and its wealth increases, but the novel is not a man who focuses only on profit.
FC "Torpedo":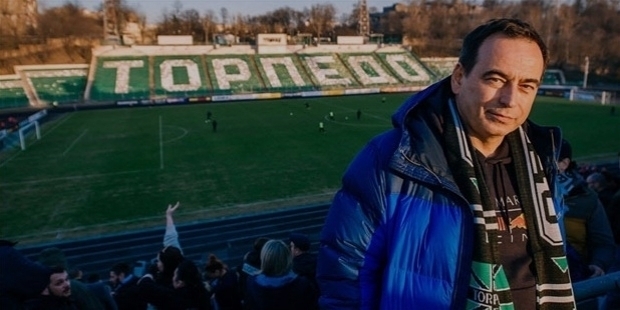 In 2016, Avdeev bought the football club "Torpedo" and promised that the players will play at their home stadium named after Eduard Streltsov. But only after there will carry out reconstruction.
Roman Avdeev about this acquisition:
"This is a very wonderful project, which includes a huge number of sports infrastructure, business class housing and landscaping. The overall reconstruction program will be accurately executed. It is planned to carry out construction works on 250 thousand square meters, and all this will cost about 54 billion rubles.
Our Bank will sponsor this project due to its finances and current revenues from the sale of commercial space. For this purpose, a project of reconstruction of the stadium has been developed and approved, the capacity of which is planned to increase by 15 thousand spectators. Also, the project updates the sports center-provided:
installation of new visors over the stands to protect fans;
construction of places for people with disabilities;
tents where spectators and athletes can eat;
parking for 450 cars.
There will be modern facilities for reputed journalists and administration. There will also be a quality security system".
Family:
The benefactor was married twice. The first marriage lasted only six months. And in 1978, he married Lyudmila Johnnyboy, by the time the Roman's had 12 foster children.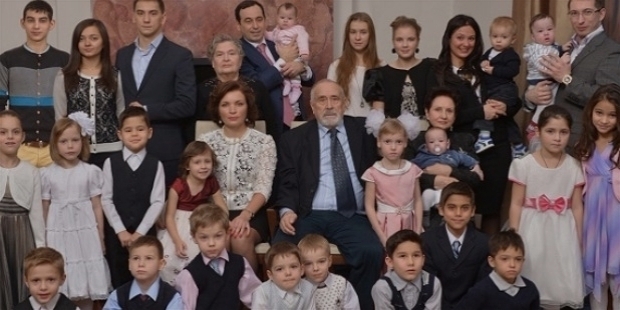 Roman is married and has four children and nineteen adopted, for which he was awarded the prize "Patron of the year", which the mayor of Moscow Sergei Sobyanin gave him in the Kremlin Palace on October 16.
In 2002, the businessman for the first time in his family took two children. Roman believes that children's homes need help, but they are not really very effective. Harmoniously, the child is able to develop and interact with society only living in a family in which strong principles prevail and significant adults live nearby. This does not mean that the children's homes are "wrong" educators... Businessman sincerely admires them, their hard work, but they share their hearts with all children, and every child needs their own loved one who will help him pass the difficult stages in life.
Family for Avdeev is a priority in life. According to the businessman, there should be no orphanages, and children should grow only in their own families or foster homes. But, at the moment it is impossible to refuse orphanages, and therefore the patron continues to help them. Avdeeva is often asked why a relatively young and quite busy man decided to have such a huge team of kids? On that Roman commented that his views on paternity correspond to the views of Plato. And mentioned the words of the ancient philosopher:
"We're all either fathers or not. Not fathers-do not have any obligations, and talk about them is not necessary. But if by nature a man considers himself a father, then he is a father, not only for his children but for the rest of the children too."
The banker believes that the parent is obliged to teach the child the main concepts of what is bad and what is good; instill in him confidence and give freedom of choice in life. Education for the child plays a major role in his life.
Charitable activity — Arithmetic good Foundation:
The businessman is the founder and founder of the charity Fund "Arithmetic of good". It implements various programs to support adoptive parents and foster families and provides social support to orphans. The parent society of the Fund includes more than one thousand foster families. During the existence of the Fund, which was opened in 2014, 188 orphans were adopted in the family. Contribution to this Fund personally Roman Avdeev is more than one hundred million rubles.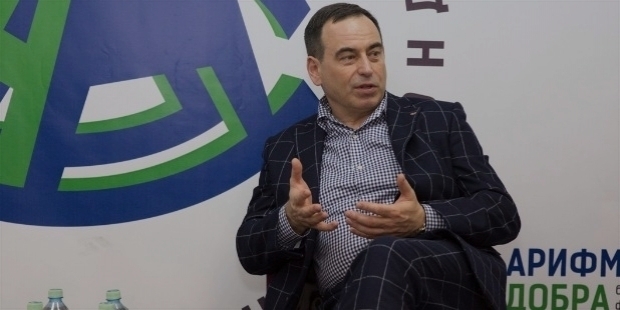 Charity Fund "Arithmetic of good" helps in solving the problem of orphanhood in Russia. Children come out of orphanages completely unprepared for independent life. They often find themselves "overboard", not knowing how to find interaction with other people, and where to make their efforts.
Now the Fund offers such programs to help orphans:
Mentor — volunteers are attracted to a permanent connection to the children from children's homes to help prepare for adult life.
Compass — communication training's and assistance in choosing professions for orphans.
Chance — is a distance learning to program that covers 27 regions of Russia. Qualified psychologists and teachers conduct online training in eleven subjects. As a result of this programmed, children take entrance examinations to vocational schools, colleges and higher education institutions.
For those wishing to adopt children, there is a program "Alphabet educational family" or "School Support parents." The center "Always for you" works for adults and children.
Rewards:
Received the award "the Wings of a stork" for the development of family placement of children-orphans. The mayor of the Russian capital, presenting this award, made such a speech: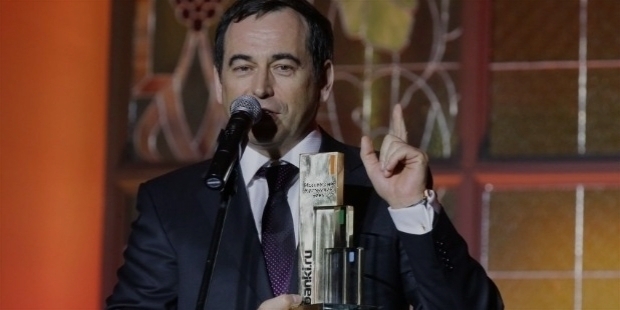 "Life is not always strewn with roses, and we know what tragedy is and what grief is. The biggest loss is when children lose their parents and their childhood. And you give them back a happy childhood and a lost family. In your home you give children happiness and joy, and for that, thank you very much."
The award "Benefactor of the year", the businessman received for the serious contribution of his charitable Foundation in solving the problems of social orphanhood in Russia. Receiving the award Avdeev said:
"I am very grateful for the appreciation of our Foundation. Over the years, the Fund has moved forward and our programmed are now being distributed throughout the country. I perceive the award as an advance, which is an incentive for the further work of the Fund."
Ratings:
The businessman is often mentioned in the ratings of "Forbes": Russian millionaires (2011);
The richest people in the world (2013);
The richest businessmen of Russia (2011, 2016);
200 richest businessmen in Russia (2014, 2017);
The richest people in Russia in the world ranking "Forbes" (2017).
Personal Quality:
Most bankers do not start a family or devote very little time to it — mostly engaged only in financial matters. The businessman treats his numerous children with great attention, writes notes for "Forbes", allocates time for his favorite Hobbies and reads a lot of interesting books. How does he find time for everything?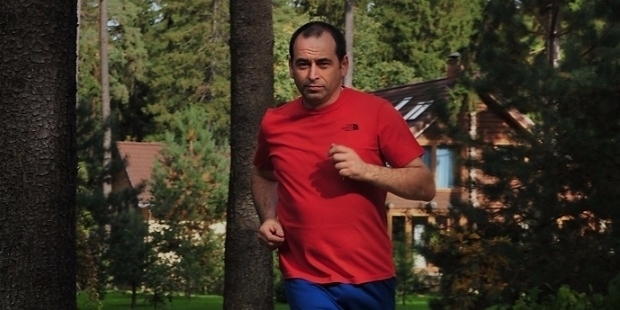 In his person, there are several people who are engaged in their own business, and all together is his personality. The businessman often quotes ancient and modern philosophers in interviews, as philosophy is not a hobby for him, but the result of reading many books. This person is a smart and harmonious person.
He likes to combine reading books and thinking about sports. Roman never wanted to go into professional sports, as he could not do the same for a long time.
Favorite Hobbies: cycling, skiing, jogging, and climbing. The businessman is fond of yoga and paddling. Maecenas believes that playing sports helps to overcome weaknesses and fear in a person.
Concern "Rossium":
Today, a native of a family of working peasants, he is a member of the Supervisory Board of the Bank, the President of MCB Capital, the head of the concern "Rossium". The group's assets:
Moscow commercial bank;
Properties — PJSC "INGRAD";
LLC "DirectNeft";
Housing and utilities — "Ingrad";
Open Company "NPF Soglasie".
Avdeev considers the business as the business of life or what must remain descendants. Roman says that:
"Business for me is a way of self — realization, just an opportunity to satisfy my ambitions."
At the same time with banking, now the businessman is interested in investments in agriculture. He built an agricultural holding "Chernozem" and sold it profitably.
Since 2016, a successful businessman controls the land Bank "Agronova-L" in the Lipetsk, Tver and Tambov regions, and owns ten percent of the shares of the pharmacy network "36.6".
Full Name :

Roman Avdeev
Zodiac Sign :
Birth Place :

Odintsovo
Russia
Occupation :
Industry :
Want to Be Successful?
Learn Secrets from People Who Already Made It
Please enter valid Email