Mohamed Salah: Footballer of the Year 2017-18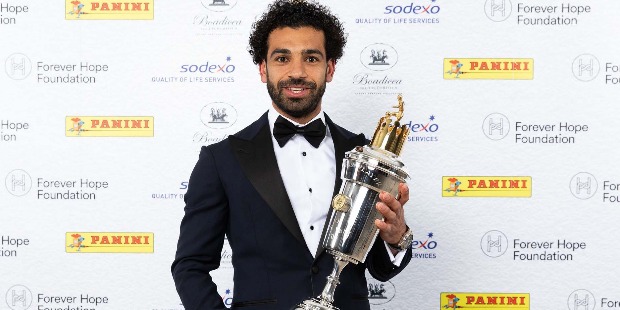 In soccer, a team as good as their leading goal scorer and the leading scorer is as good as his team. One without the other is incomplete to succeed in championships' matched. When the two forces of the team's unity and team's scorer unite, success is bound to take the team towards greater heights.
Egyptian forward striker Mohamed Salah has had an outstanding season with his brilliant form, scoring 43 goals in all competitions. The Liverpool's forward topped the list of the three players, to be chosen the FWA – Football Writers' Association 'Footballer of the Year' award winner. In the vote of 400 FWA members, Salah beat midfielder Kevin De Bruyne and striker Harry Kane, of Manchester City and Tottenham Hotspur respectively.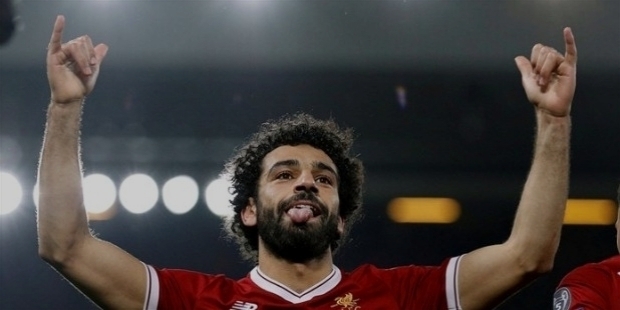 Since the annual award was established in 1948, Egyptian footballer Mohamed Salah becomes the first African player to win the FWA award. He was earlier name 'PFA Players' Player of the Year' 2017-18 by the Professional Footballers Association. His talent and superb form during the season has earned him the double English Soccer's major individual awards.
Salah's magnificent performance helped Liverpool into the Champions League semifinals for the first time, in 10 years. Liverpool is third in the Premier League. The press and his fans have nicknamed Salah 'The Pharaoh'. However, his dazzling skills in recent matches have earned him another nickname – 'Egyptian King' by his Liverpool supporters.
In June 2018, Salah will join his nation Egypt's team to play against Uruguay on the 15th of June at the FIFA World Cup 2018 in Russia.
Early Life:
Mohamed Salah Ghaly was born in Nagrig, Gharbia in on the 15th of June 1992. A gifted footballer, Little Salah was more passionate towards the game rather than his academics. Football was his top priority during his growing up years. He used to watch his idols playing on television with great interest. In spite of his parents' wishes, Salah excelled in his football. Football was a game of joy and fun for young Salah.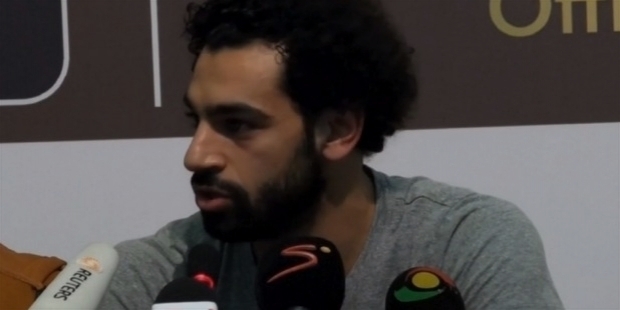 His skills were noticed by local youth club 'El Mokawloon' in Cairo. Once Salah joined the club, he realized football can become his life and career. He used to travel to Cairo city from his hometown, changing five buses to attend the football academy. Focused and passionate, Salah was engrossed in his training. At the young age of 18, Salah made it to the senior team of his club.
The Journey of Success:
Salah made his debut in senior level on the 3rd of May 2010 in the Egyptian Premier League. Throughout the 2010-11 Season, Salah gained minutes of play, coming on as a substitute. Eventually, showcasing his exemplary display of skills, he became a regular team member. Nine months later, Salah scored his first goal in a 1-1 draw with El Ahly.
The Port Said Stadium disaster on the 1st February 2012 postponed all Egyptian Premier League matched. Egyptian footballers faced crisis over their career prospects. Fortunately for Salah, his fine display of skills in matched was being monitored by the Swiss Super League club 'Basel'. Basel arranged for a friendly match with the U-23 Egyptian team at the Stadion Rankhof.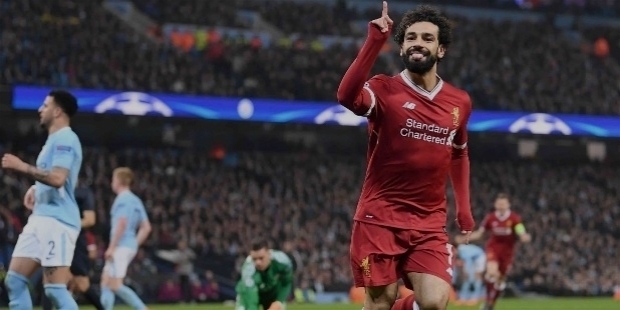 Salah made his entry in the second half of the match. He scored twice in Egypt U-23 team winning the match 4-3. The club was impressed with their choice. Salah was invited for a week's training in the city. On the 10th of April 2012, Basel announced they had signed Salah on a four-year contract. It was a great beginning for Salah.
Salah made his official debut in the preliminary stage of the UEFA Champions League, against the Norwegian cluc 'Molde' in August. A week later, Salah struck his first goal of the league against Lausanne. Basel won 2-0. The gifted gem commenced his journey of success by scoring goals in matches, one after another.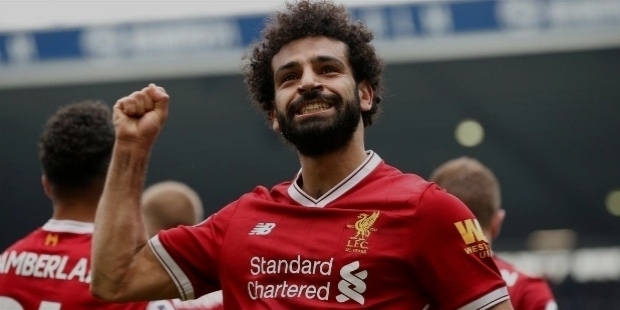 In the semifinal, Basel was defeated by Chelsea 5-2 at Stamford Bridge. However, Basel went onto win the Swiss Super League Season 2012-13 Championships title. In the Swiss Cup, Basel was runners-up. Salah had proved his worth scoring goals in various matches.
Salah was becoming a regular spoke in the wheel of Chelsea. During the group stage, Salah scored the equalizer goal against Chelsea wining 2-1 on the 18th of September 2013. Two months later, at St. Jakob-Park, Salah scored the winning goal against Chelsea for the second time in their 1-0 win.
Chelsea Beckons:
Salah was becoming a hot name in the Champions League circuit. Chelsea struck a deal with Basel and Salah joined the club on the 26th of January 2014. He became the first Egyptian footballer to sign for the Stamford Bridge Club – Chelsea. A few days later, he made his debut, coming as a substitute, in the Premier League against Newcastle United.
Salah's brilliance is hard to resist or restrict. On the 8th of February 2014, Salah showed his magic. He scored his first goal against Arsenal. Chelsea won the match 6-0. He went onto score twice in Chelsea's 3-0 win over Stoke City in April. Coach José Mourinho was kind enough to recognize Salah's talent and contribution towards Chelsea. He was honoured with a replica winner's medal from the club for his contributions that season.
Loan to Fiorentina:
Salah's demand was increasing for his unmatched skills on the soccer fields. On the 2nd of February 2015, Salah was given on an 18-month loan to the Italian club Fiorentina. He made his Fiorentina debut against Atalanta at the Stadio Artemio Franchi. Fiorentina won 3-2. Against Sassuolo, Salah scored his first goal for the new club. The team went onto win 3-1.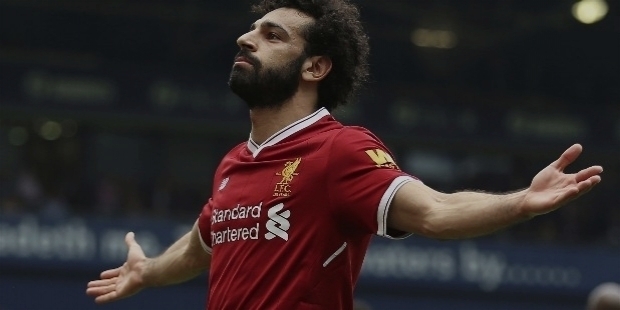 Salah scored his first European goal for Fiorentina against Tottenham. Fiorentina advanced to the Round of 16 of the Europa League. Salah was scoring goals on a regular interval, match after match. By the end of the season, Salah moved to join fellow Serie A club Roma after the 18-month loan period.
Roma:
Salah made his club debut on the 22nd of August. In September 2015, Salah struck his first goal of the season against Sassuolo in a 2–2 draw. His indomitable form earned him the 'Player of the Season' award. Salah was the top scorer with 15 goals. Roma made the deal permanent on the 3rd of August 2016. Roma won 3-0 against Bologna in November 6th game at the Stadio Olimpico. Salah scored all the three goals.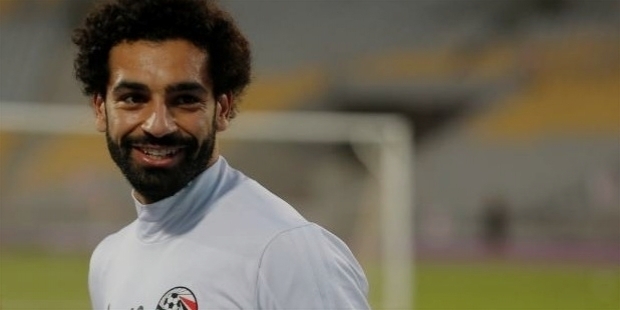 Liverpool:
Salah extraordinary skills fetched him an initial €42m fee, which could rise to up to €50m. So, Salah agreed and signed for a long-term contract for a transfer to Liverpool in June 2017. The fee became a club record, which speaks of Salah's invaluable stature as the goal scorer. He was Livepool's first Egyptian footballer.
Salah did not disappoint his new club. He scored against Watford on his Liverpool debut. Salah speed, tackling skills, pace and angular goal scoring shots became cynosure for Liverpool fans and football aficionados worldwide. His performance won hearts to fetch him the 'Player of the Month' award by Liverpool supporters.
Liverpool won over Maribor, with the joint-largest ever away win in the competition, in a 7-0 win. Salah scored two goals in the seven. The huge margin also became the largest away win by an English club in October. Salah's magic continued. In the Premier League history, Liverpool became the first team to win four consecutive away league matches by a margin of three goals.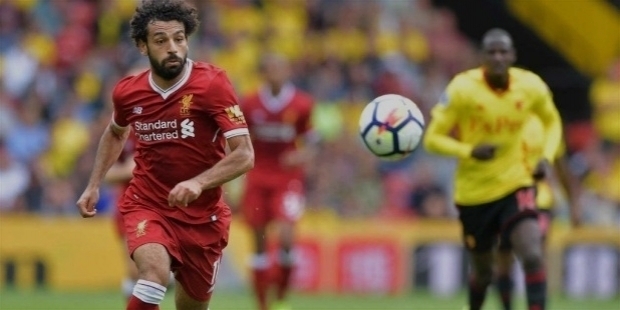 In his 26th appearance, Salah became the joint-second fastest footballer to score 20 goals for Liverpool. George Allan is the only Liverpool footballer, who has scored 20 goals in just 19 appearances. Salah makes look scoring goals so easy and simple that his opponents are in awestruck with his natural talent. In his debut season for Liverpool, Salah scored 36 goals. He became the leading goal-scorer in Europe's To 5 Leagues, surpassing Lionel Messi and Harry Kane of Barcelona and Tottenham respectively.
Steven Gerrard, former Liverpool Captain has high praises for Salah's brilliance. Gerrard had stated, "We are witnessing the start of greatness." There is certainly no doubt, Salah is class above the rest. The 'Egyptian King' is here to rule with his magical touches.
Salah is the first footballer from Africa and also the first Liverpool player to score 10 goals, in a single campaign in the Champions League. He is creating records one after the other. Salah is, behind Ian Rush, Liverpool's second-highest goal-scorer in a single season with 43 goals for the season, across all competitions. He surpassed Roger Hunt's 42 goals' streak.
Family Life:
Salah and Maggi got married in 2013 in a glittering ceremony. Makka, their daughter is the bundle of joy.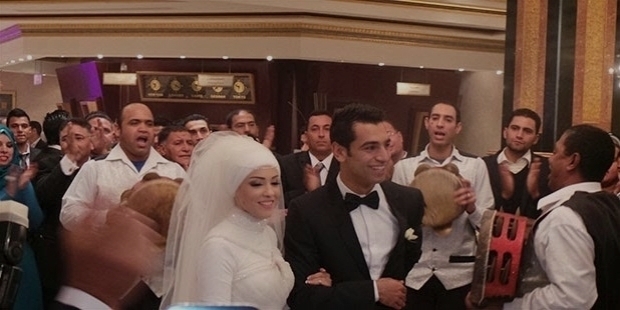 Full Name :

Mohamed Salah
Born :

15th-Jun -1992
Zodiac Sign :
Birth Place :

Mohamed Salah
Occupation :
Industry :
Want to Be Successful?
Learn Secrets from People Who Already Made It
Please enter valid Email