Paul Bettany SuccessStory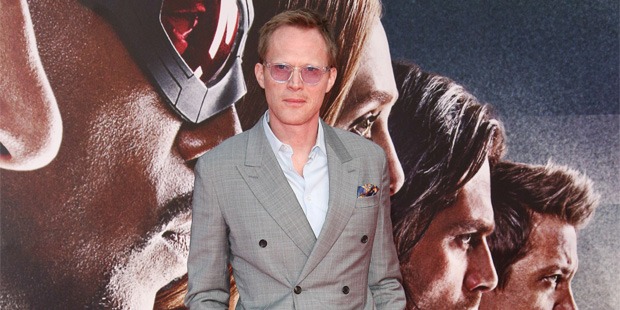 When it comes to one of the most talented British actors today, no one comes to Paul Bettany. He has starred in numerous Oscar-winning films and has also grabbed several awards throughout his long two-decade career. He is currently the star of his own television show 'WandaVision' which is already considered as one of the best shows of 2021 so far.
Childhood
Paul William Bettany was born in Hammersmith district of London, the United Kingdom on May 27, 1971. His father Thane is a dancer and actor while his mother Anne is a stage singer and theatre teacher. Born to entertainers, it's not surprising that Bettany eventually wanted to build an acting career. He spent most of his childhood in Hertfordshire where his father taught at a nearby all-girls boarding school.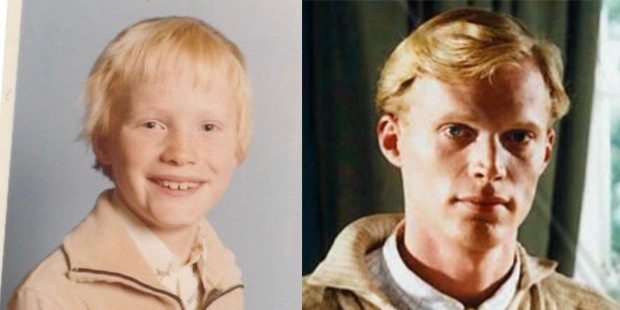 Even at a young age, Bettany had already experienced major struggles. His younger brother died after falling onto a concrete floor while his parents divorced when he was a teenager. This prompted Bettany to start a new life away from home and start a career as a street performer and later as a staff in an elderly home.
Education
After saving up, Bettany enrolled at the Drama Centre London in 1990 at the age of 19. He completed a three-year course which essentially helped him kickstart his acting career.
Early Career
While enrolled at the Drama Centre London, Bettany made his stage debut in Stephen Daldry's West End revival of "An Inspector Calls", portraying the part of Eric Birling. He also appeared in the Royal Shakespeare Company's productions of "Richard III", "Romeo and Juliet", and "Julius Caesar." He received a Charleson Award nomination in his role in Julius Caesar. At the young age of 21, Bettany made his television debut as Bill Sikes in the BBC production of "Oliver Twist."
Bettany made his film debut albeit in a small role in the Holocaust drama "Bent." He then appeared in numerous stage performances including Joe Penhall's "Love and Understanding", "One More Wasted Year", and "Stranger's House" before landing his first leading movie role in "Gangster No. 1." The film earned him Best Actor and British Newcomer of the Year nominations at the British Independent Film Awards and London Film Critics' Circle respectively.
Award-Winning Roles
After his breakout role in "Gangster No. 1", it wasn't long before Bettany caught the attention of Hollywood executives. Director Brian Helgeland took notice of Bettany as the actor auditioned for a role in his upcoming film "The Order", but instead cast him in the film that would become one of the biggest hits of the early 2000s: "A Knight's Tale." Convinced at the actor's potential, Helgeland had to pen a new character just for Bettany to appear in the film, a decision that raised concerns from studio executives at the time. The risk eventually paid off as "Knight's Tale" turned out to be a commercial and critical success and Bettany's portrayal of English poet Geoffrey Chaucer earned him a Best Supporting Actor win at the London Film Critics' Circle.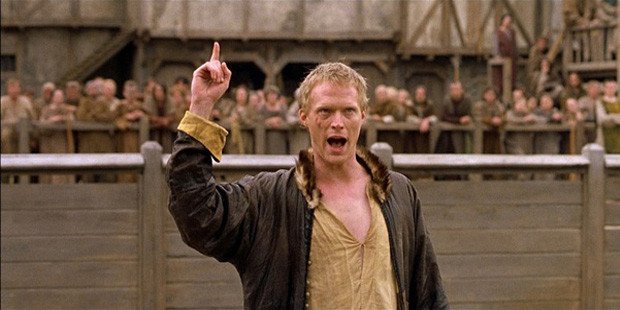 Bettany then starred in the Oscar-winning drama "A Beautiful Mind" co-starring Russell Crowe, Jennifer Connelly, and Ed Harris. The film's director Ron Howard was impressed by Bettany's performance in "Knights Tale" in that he immediately cast the young actor for a significant role. The film centers around the real-life story of Nobel Prize Winner John Nash (portrayed by Crowe) as he deals with life's challenges while being diagnosed with schizophrenia. The film went on the win four Oscars including Best Picture and Best Director for Howard, and is still considered by many today as one of the greatest films to be ever showcased on the big screen.
Bettany reunited with Crowe in the 2003 historical war drama "Master and Commander: The Far Side of the World" wherein his portrayal of surgeon Dr. Stephen Maturin earned him the Best Actor of the Year award from the London Film Critics' Circle.
Marvel Cinematic Universe
In 2008, Bettany would commence his decade-long career in the Marvel Cinematic Universe (MCU) as he was cast as the voice of J.A.R.V.I.S. in "Iron Man." Director Jon Favreau cast Bettany as the two had previously paired up in the 2004 comedy-drama "Wimbledon." Despite only being lending his voice, Bettany would gain the distinction of being one of the five actors including Robert Downey, Jr., Gwyneth Paltrow, Samuel Jackson, and Jon Favreau to kick-off the MCU with the release of 2008's "Iron Man."
After reprising his role in 2010's "Iron Man 2", Bettany moved on to portray another MCU character in the form of the android/synthezoid Vision. He would first portray the character in 2015's "Avengers: Age of Ultron", then in 2016's "Captain America: Civil War", and most recently in 2018's "Avengers: Infinity War."
After a two-year hiatus, Bettany returned as Vision in the Disney+ original series "WandaVision". Elizabeth Olsen who portrayed Vision's love interest Wanda Waximoff in the previous Avengers movies also reprised her role. "WandaVision" takes place after the events of 2019's "Avengers: Endgame" and revolves around the story of Wanda and Vision as they start a new life in an alternate reality.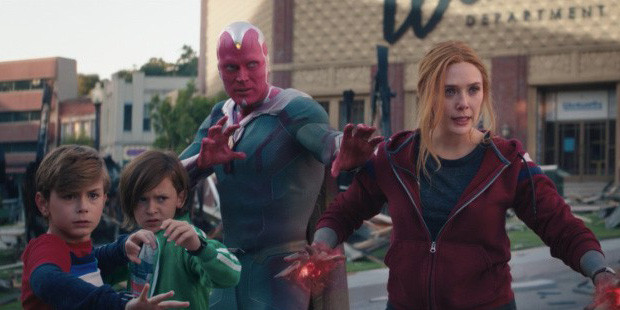 "WandaVision" is MCU's first-ever television show and commences Marvel Studios' expansion in the realm of television. The show, which runs for eight episodes, has already garnered positive reviews with many already calling it one of the best shows of 2021. Olsen and Bettany are also rumored to garner Emmy nominations for their strong performances.
Bettany may now forever be associated with his iconic MCU character but it's hard to think there was actually a time that he wasn't even considered to appear in "Avengers: Age of Ultron." In a 2019 Insider interview, he recalled that he had a shouting match with one of the film's producers who told him his "career was over." A few minutes later, "Age of Ultron" director Joss Whedon called Bettany and told him that he was in the movie. "You know if I had a dollar for every time somebody told me my career was over, my career could be over", Bettany said in the same interview.
Other Notable Work
Among Bettany's other notable roles include 2004's "Wimbledon" alongside Kirsten Dunst and Favreau and 2005's "The Da Vinci Code" opposite Tom Hanks and Ian McKellen. He also starred in two action horror films "Legion" (2010) and "Priest" (2011) where he plays a creature-killing assassin in both films.
Personal Life
Bettany is married to actress Jennifer Connelly whom he met at the set of "A Beautiful Mind." They married in 2001 and have two children together, Stellan, who was born in 2003, and Agnes Lark, who was born in 2011. Bettany admitted that Connelly was his childhood crush after he seeing her in the movie "Labyrinth" in which she starred as a 16-year old teenager. The family currently resides in Brooklyn Heights, New York City.
Paul Bettany has definitely had a long and successful career. But even with dozens of film and stage performances, it looks like the veteran actor is nowhere closed to finished especially with his hit show "WandaVision" dominating streaming services around the world.
Full Name :

Paul William Bettany
Zodiac Sign :
Birth Place :
Education :

Drama Centre London
Occupation :
Industry :
Networth :

$50 Million
Want to Be Successful?
Learn Secrets from People Who Already Made It
Please enter valid Email