Daniel Radcliffe Success Story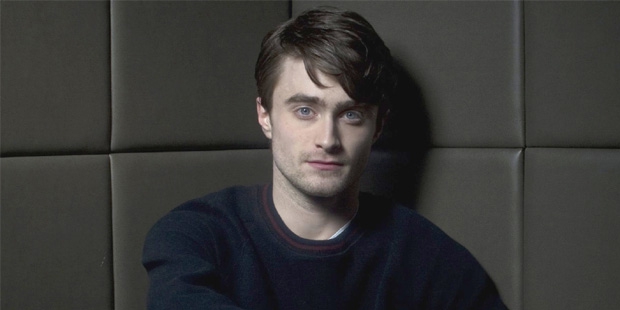 We become what we think. Same happened with Daniel Radcliffe, who started his career at a very young age of 10. His parents were not in favor of his audition for Harry Potter. But the chance meeting with the director led to his successful entry.
He effortlessly initiated his role in every sequel of Harry Potter. Daniel Radcliffe is a British actor who made his debut in BBC One's in 1999 television movie David Copperfield. He was selected for his role in Harry Potter at the age of 11. The movie went for 10 long years with each great sequel to the last sequel that concluded in 2011.
A London born child had acting skills in his blood as his parents were also a child artists. Daniel was fond of acting since he was five. He made his debut when he was 10. Daniel got his education from two different boys' schools. After the 1st release of the Harry Potter movie, it became difficult for him to attend the school on a regular basis and he continued his studies with on-set tutors. He did not go to college or any university as he thinks it is a waste of time.
Daniel received international stardom for his role in Harry Potter. The 2011 sequel was a big hit at box-office. The audience loved the lead character by Daniel. The series went hand in hand with Daniel's real life span, featuring him actually grow on screen, spanning 10 years.
With Harry Potter, he also got the opportunity to work with some of the renowned actors like Emma Thompson, Helena Bonham, GarryOldman, etc. Some may think about the loss of his youth in getting the fame and popularity in Hollywood, but he does not have any regrets about his choice. He was happy to do all the roles in the span of 10 years. It was a great time for him.
Apart from all the success, Radcliffe suffers from a neurological disorder called developmental coordination disorder. He finds difficulty in doing some very simple tasks in his daily life. He thinks himself a Jewish and Irish, but in reality, he is English. Daniel also supports the Labour Party. He also supports the Liberal Democrats and the British Republic. He is the the youngest non-royal ever to have his portrait showcased in the National Portrait Gallery of Britain.
Daniel also uses a pen name and writes poems as Jacob Gershon. He had also supported many charity organizations till date. One of them is Demelza House Children's Hospice in Sitting bourne, Kent. He also urged his fans to donate to such charities. He donated a lot of money to Get Connected in UK. It is a London based national helpline for youth problems.
Daniel earned about one million pounds for his first film, Harry Potter. In the year 2006, he appeared on the Sunday Times Rich List. He was also given the Hero Award in the year 2011.
Radcliffe is a living testimonial to many with physical and emotional disabilities, showing that determination and dedication paves way to success as high as sky.
Awards
2013

Empire Hero, Glamour
2012

MTV Movie, Teen Choice
2011

Teen Choice
Daniel Radcliffe On Strombo
Want to Be Successful?
Learn Secrets from People Who Already Made It
Please enter valid Email