Laurence des Cars SuccessStory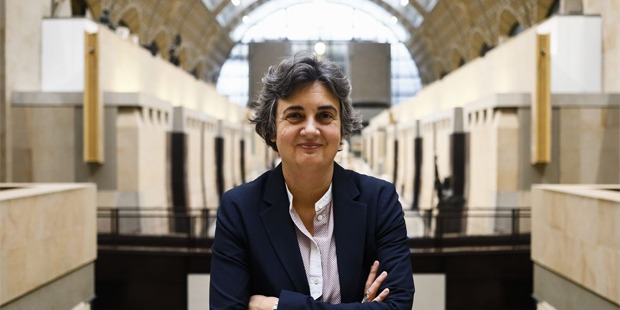 The rise of women leaders in the past decade has been impressive and only proves that women are more than capable of heading prestigious multinational institutions. One of these leaders is Laurence des Cars who was recently appointed as the new director of the world's largest museum the Louvre.
Childhood
Laurence Elisabeth de Perusse des Cars was born in Antony in the city of Paris, France on June 13, 1966. She is from a French noble family of writers and is the granddaughter of best-selling novelist Guy des Cars. Even at a young age, Des Cars had displayed a strong interest in art and literature and would eventually forge a career that builds upon her family's legacy.
Education
Des Cars finished her education at Paris-Sorbonne University and Ecole du Louvre where she obtained art history degrees. The two are considered to be some of the most prestigious universities in France.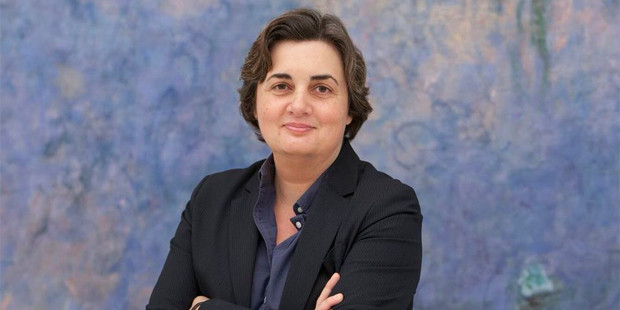 The Ecole du Louvre is a short walk from the Louvre Museum and specializes in the study of archaeology, art history, anthropology, and epigraphy. The university was founded in 1882 and also houses a large art history and archeology collection.
On the other hand, Paris-Sorbonne University was a public research university that later merged with Pierre and Marie Curie University in 2018 to form Sorbonne University. Founded in 1971, Paris-Sorbonne was ranked as France's highest reputed institution of higher education in 2012.
Early Career
After finishing her education, Des Cars joined the Institut national du Patrimoine to receive formal training to become a curator. Run by the French Ministry of Culture, it is the only institution in France that trains both curators and conservators.
She then taught at the Ecole du Louvre and organized dozens of exhibits. Some of her early exhibits include "L'Origine du monde, autour d'un chef-d'oeuvre de Courbet" (1996), "Jean-Paul Laurens, peintre d'histoire" (1997-98), and "Edward Burne-Jones" (1998-99); all showcased at the Musee d'Orsay in Paris.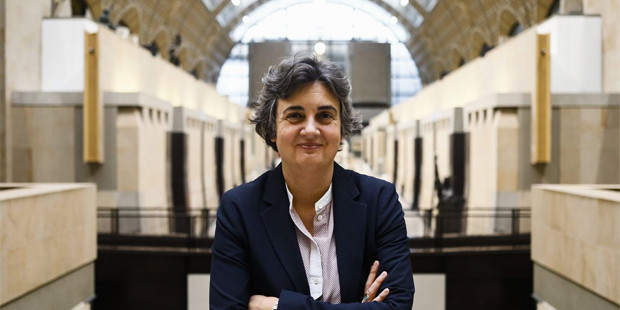 Des Cars released her first illustrated essay in 1999, "Les Préraphaélites: Un modernisme a l'anglaise". The essay chronicles the influence of a group of English painters called the Pre-Raphaelite Brotherhood during Queen Victoria's reign in the 19th century.
In 2007, Des Cars was appointed as the scientific director of consultancy and cultural engineering agency Agence France-Museums. The agency took charge of the development of the Louvre Abu Dhabi which began construction in 2009. The art and civilization museum was approved by the French parliament two years earlier and was eventually inaugurated in 2017. Situated at Saadiyat Island Cultural District, the Louvre Abu Dhabi is the largest museum in the middle east and showcases both European and Arabian art.
Musée d'Orsay and Musee de l'Orangerie Director
After her appointment as the general curator of heritage at the Musee de l'Orangerie in 2011, she was appointed as the museum's director in 2014. Located just beside the popular Place de la Concorde, the Musee de l'Orangerie is famous for its impressionist and post-impressionist paintings.
The museum features works from Pablo Picasso, Henri Matisse, Paul Cezanne, Amedeo Modigliani, Pierre-Auguste Renoir, Henri Rousseau, and Alfred Sisley, and is also the home of the "Water Lilies" murals by Claude Monet. France's first president Napoleon III tasked architects Firmin Bourgeois and Louis Visconti (also known for his renovations at the Louvre) to construct the museum in 1852. The museum has undergone numerous renovations since and was also featured in the 2011 award-winning Woody Allen film "Midnight in Paris".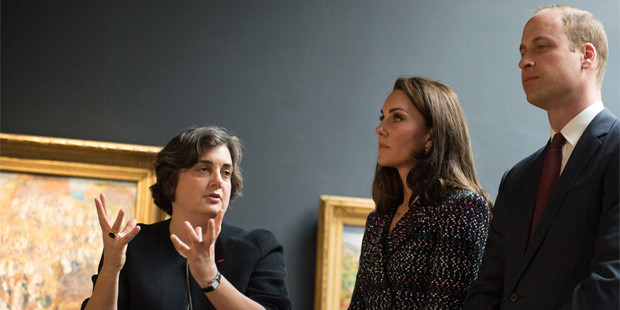 In 2017, then French President Francois Hollande appointed Des Cars as the director of Musée d Orsay. She would gain more recognition as the museum's new head, hosting multiple exhibits in France in collaboration with numerous museums and galleries overseas. In 2019, she hosted "Black Models: From Géricault to Matisse" developed together with New York's Wallach Art Gallery which primarily focused on overlooked Black figures in French art. The exhibit is considered to be her crowning achievement as the director of Orsay.
Even before her appointment, she had organized multiple exhibits in the museum including "Jean-Leon Gerome" (2010-11) and 'Attaquer le Soleil: Hommage au marquis de Sade' (2014–2015).
Louvre Museum Director
In May 2021, Des Cars became the first female president and director in the Louvre's 228-year history. She replaced Jean-Luc Martinez who was the museum's head since 2013. Having built a two-decade-long career and becoming a specialist in 19th and early 20th century art, there is no other person more deserving to be the Louvre's new director than Laurence Des Cars.
Des Cars steps in at a time where tourism has seen a major slump due to the Coronavirus pandemic but has remained optimistic that Louvre will eventually bounce back and cater to tourists all over the globe. In a recent interview, she said "I will open the windows and open the doors and make connections so that people will see there is a whole wild world to discover."
The Louvre director has already indicated big plans for the museum in the immediate future. Extending the museum's opening hours to attract younger visitors, expanding cultural collaborations with contemporary artists, and organizing more exchanges with writers, musicians, and designers are just some of the plans that Des Cars intends to roll out.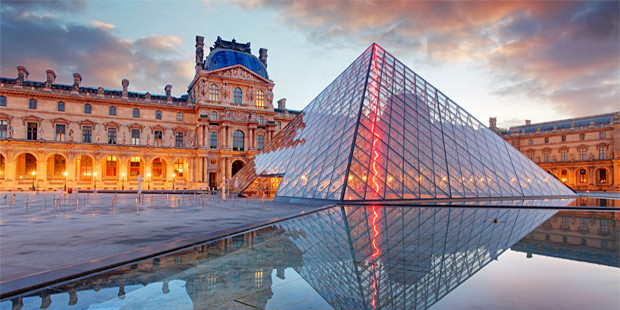 The Louvre is the world's largest art museum and houses the famous "Mona Lisa" by Italian painter Leonardo da Vinci. The entire structure which includes the museum, the Louvre Palace, and the iconic Louvre pyramid is tagged as a historic monument in France. The museum opened in 1793 and currently displays 380,000 objects and 35,000 works of art. Run by the French government, the Louvre attracts more than 10 million visitors per year pre-pandemic.
Personal Life
Laurence des Cars descends from one of the oldest families in France; a family that has also produced notable journalists and writers including Guy des Cars (Laurence's grandfather) and Jean des Cars (Laurence's father). Guy published over 60 novels ("La Maudite", "Une Certaine Dame", "Le Grand Monde") while Jean worked as a journalist for numerous French dallies and magazines.
In Closing
Laurence de Cars being named the first woman to head the Louvre in over two centuries is a massive feat and there should be no question that she will find similar success similar to her male counterparts in the past.
Want to Be Successful?
Learn Secrets from People Who Already Made It
Please enter valid Email